This post may contain affiliate links. Read my disclosure policy.
Easy Thanksgiving Recipes will help make your holiday a breeze with simple side dish recipes to go alongside your turkey. Plus they all happen to be gluten free.
Easy Thanksgiving Recipes for Your Holiday Dinner Menu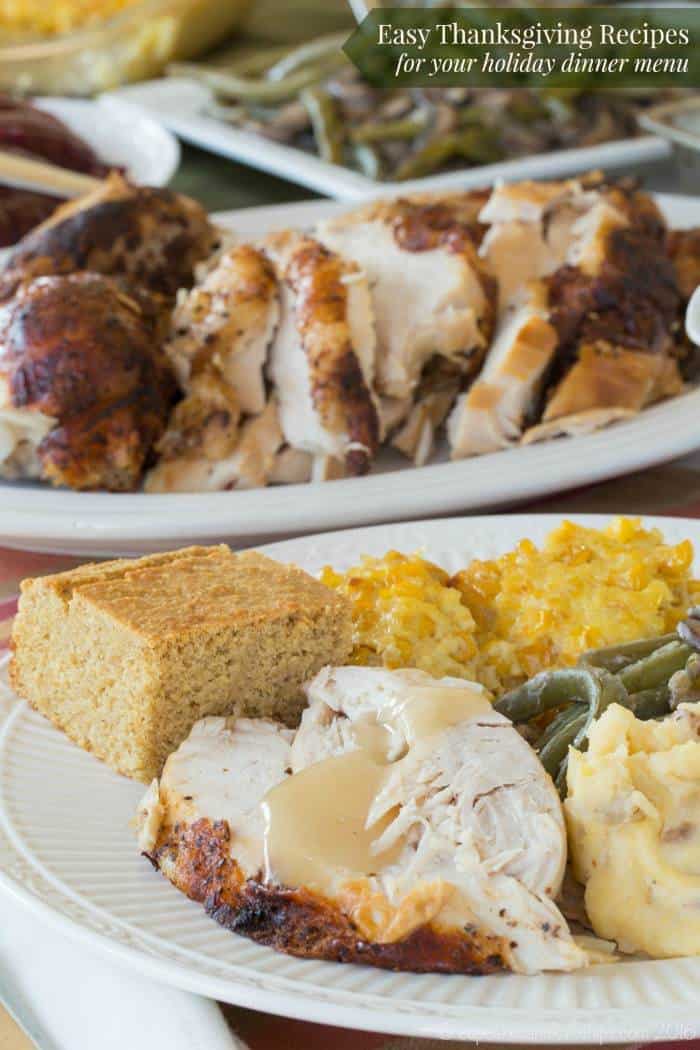 Is November shorter than usual this year? I feel like the day after Halloween I was already in panic mode about Thanksgiving. You see, I have around a dozen family members, in addition to my own little crew, who will be popping in at some point over the holiday weekend. And by popping in, I mean staying at my house. Overnight. For anywhere from one to four nights.
You guys, SO. MANY. TOWELS. And then let's talk about the food. Breakfasts, lunches, dinners. I mean, leftover turkey only gets you so far.
If anyone needs these Easy Thanksgiving Recipes, it's me.
And I know I'm not alone, so I'm hoping they'll help you too!
Seriously, it doesn't get any easier, especially when you make these simple side dish recipes, all of which can be whipped up in no time and are gluten free!
Easy Homestyle Cheddar Bacon Mashed Potatoes
Lightened up with Greek yogurt, no peeling required, and plenty of cheesy, bacon-y goodness.
You can also try:
Parmesan Balsamic Caramelized Onion Mashed Potatoes
Whipped Cauliflower with Goat Cheese and Thyme
Italian Mashed Potatoes from Wine & Glue
No-Boil Slow Cooker Mashed Potatoes from Spend with Pennies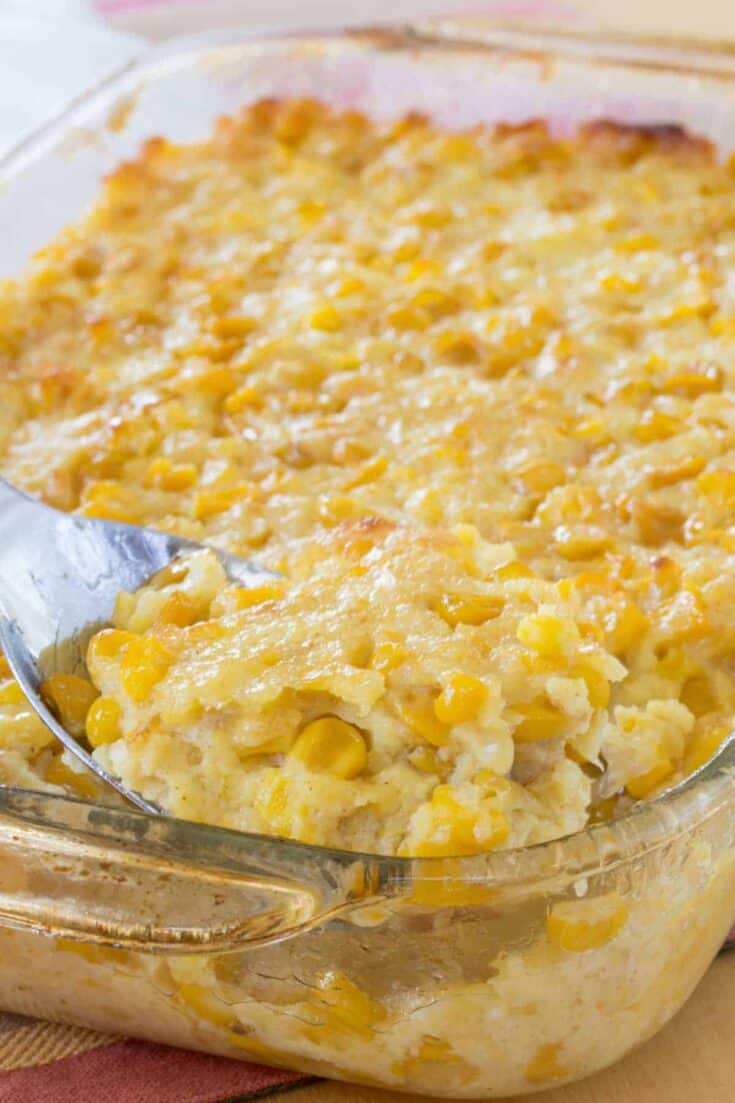 A slightly sweet and savory buttery corn casserole that has been a family favorite for decades, and can be mixed up the night before.
You can also try:
Scalloped Sweet Potatoes and Apples
10-Minute Creamed Corn from Sweet and Savory by Shinee
Twice Baked Candied Sweet Potatoes from Homemade Hooplah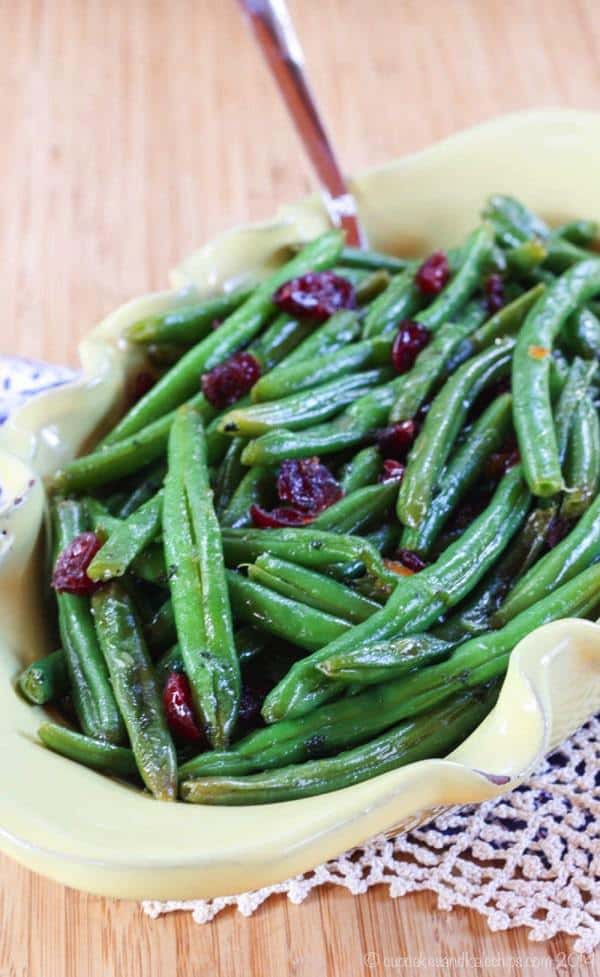 Cranberry Orange Glazed Green Beans
Sweet, tart, and easy, plus you save room in the oven since these are cooked on the stove.
Or you can try:
Balsamic Glazed Green Beans with Goat Cheese
Browned Butter Peas and Carrots
Lemon Roasted Asparagus from Julie's Eats and Treats
Oven Roasted Brussels Sprouts with Bacon from A Family Feast
Gluten Free Apple Butter Corn Bread
One bowl, one pan, and golden buttery goodness in no time.
Or you can try:
Apple, Bacon and Cheddar Cheese Stuffing
Polenta Crust Creamed Spinach Tart
Easy Gluten Free Biscuits from Flippin' Delicious
Easy Gluten Free Cornbread from Show Me The Yummy
Make your holiday a breeze by putting together a turkey dinner menu with these easy Thanksgiving recipes!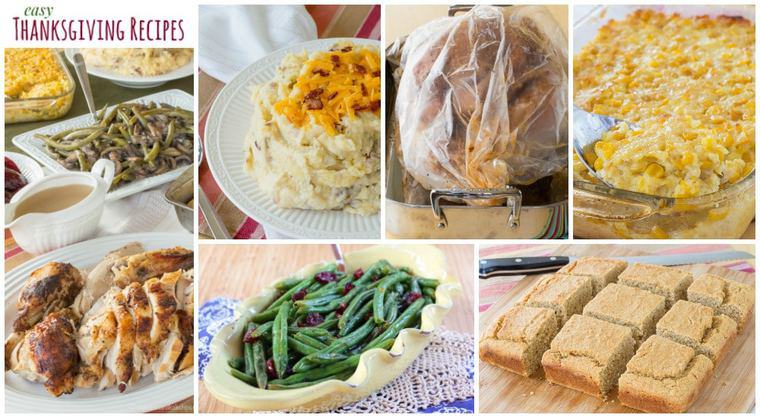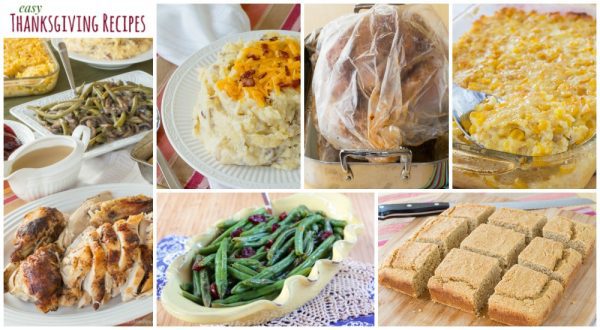 For more great recipes, please make sure you are following Jennie-O on Facebook, Twitter, Pinterest, and Instagram, and check out all of their Thanksgiving tips, tricks, recipes, and menus.
Want to chat with fellow foodies? Join my No-Fuss Food and Fun group on Facebook. Everyday we have fun topics, share recipes and ideas, ask and answer questions, and see all of my new Cupcakes & Kale Chips creations! If you'd like to check it out, you can request to join

HERE.
For more yumminess from me and my foodie friends, keep up with me on…
Or sign up to have Cupcakes & Kale Chips delivered straight to your Inbox!