Maple Dijon Apple Cole Slaw
A healthy, sweet and savory twist on the classic picnic salad made with Greek yogurt, enjoy the addition of fall flavors in this Maple Dijon Apple Cole Slaw.
Maple Dijon Apple Cole Slaw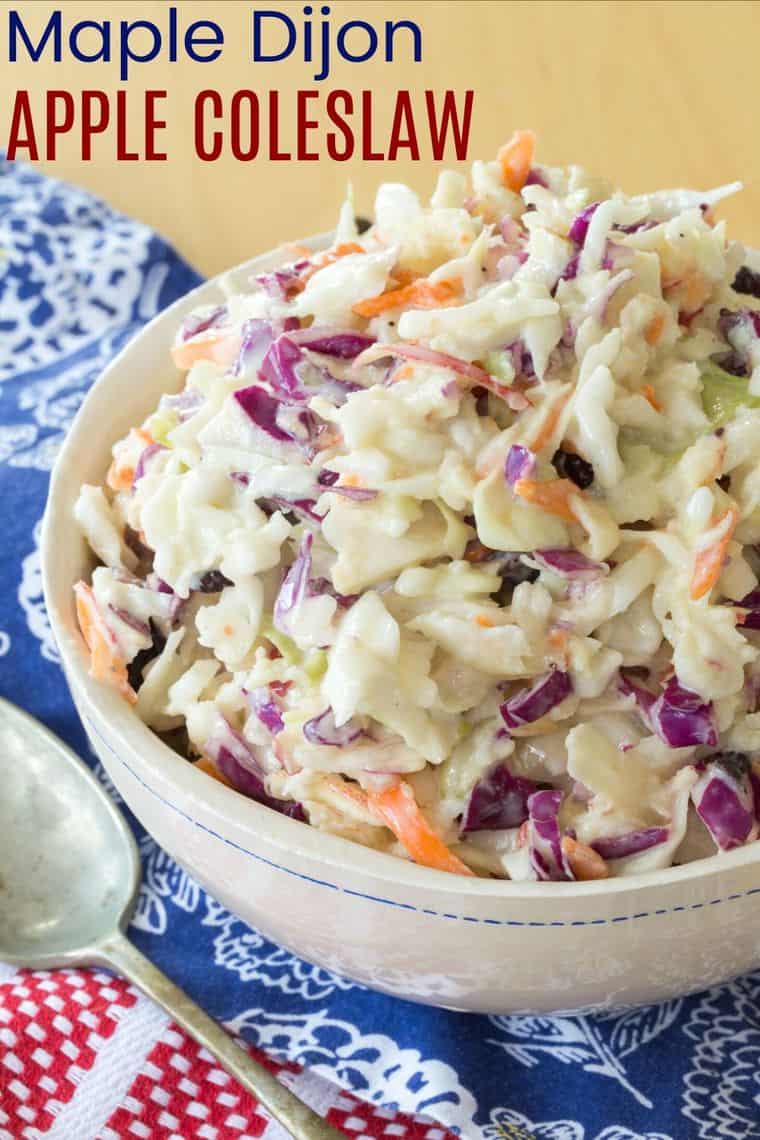 The Hubby is definitely not what I would call a picky eater. He would be happy living on meat, chips, and chocolate, and certainly wouldn't mind if he didn't have to eat vegetables, but he does actually enjoy a wide variety of foods, cuisines, spices, and all of that. And even if something isn't his favorite, like green beans, he will eat it to set a good example for the boys.
But there are a few things where he basically acts like a toddler.
Let's talk soup. Soup is not a meal. Soup may be considered a side dish as long as it goes along with a hearty sandwich or, you know, a big steak, then I can serve him a small bowl. However, even if I am only serving it as a side, he still gives me a look of frutstration or disappointment before even trying it. It if is a broth-based soup, he'll basically eat the "stuff" out of it and push the broth aside, and if I ladle to much of a heartier chowder in his bowl, he won't finish it, and, after looking like he is being tortured, he'll always say, "Well, it's okay, but I'm not really a soup person." On a number of occasions he has actually, really liked my soup, especially my butternut squash soup, yet the next time I make soup, he pretty much expects that it'll be terrible.
And when I try to serve a vegetarian meal, look out. No joke, he will eat some, tell me he has had enough, and then will go looking through the fridge for some pepperoni or lunchmeat or leftover roast chicken.
He had banned Brussels sprouts from the house, though I eventually overrode that, though I cannot make him eat them. And spaghetti squash is only acceptable if he has a hunk of bread to go with it.
And he will never, ever, ever eat cabbage…
That is, until I made this Maple Dijon Apple Cole Slaw! I totally expected that I would be the only one eating it, but all of my boys enjoyed this sweet and savory, creamy and crunchy slaw recipe with some of the best tastes of autumn. The little guys actually ate three helpings, and The Hubby said it was really good. Considering it's cabbage,  Shredded or spiralized apples add that juicy, fresh taste and dried cranberries are sweet tart chewy little bits to add a different texture to the crisp cabbage. Toss that all with a tangy maple Dijon dressing and you have a tasty and unique twist on this classic salad. Plus, it's lighted up with Greek yogurt, so it's a healthy veggie side dish that doesn't become a calorie bomb like your typical cole slaw. It's perfect for fall tailgating with pulled pork, barbecue chicken, or even some bratwursts.
Of course, the next time I made Maple Dijon Apple Cole Slaw, he picked at it and said it was only okay. But the boys once again devoured it, so I am calling it a win.
And I bet this Maple Dijon Apple Cole Slaw will convert the so-called cabbage-haters in your house too!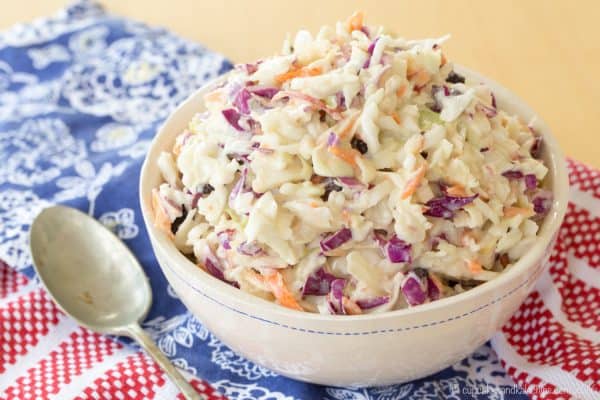 Want to chat with fellow foodies? Join my No-Fuss Food and Fun group on Facebook. Everyday we have fun topics, share recipes and ideas, ask and answer questions, and see all of my new Cupcakes & Kale Chips creations! If you'd like to check it out, you can request to join HERE.
For more yumminess from me and my foodie friends, keep up with me on…
Or sign up to have Cupcakes & Kale Chips delivered straight to your Inbox!
Maple Dijon Apple Cole Slaw
A healthy, sweet and savory twist on the classic picnic salad made with Greek yogurt and fall flavors.
Ingredients
3/4 cup plain Greek yogurt
2 Tablespoons Dijon mustard
2 Tablespoons maple syrup (can also use honey)
2 Tablespoons apple cider vinegar
about 1/4 teaspoon kosher salt and 1/8 teaspoon black pepper, or to taste
one 10-15 oz. bag cole slaw mix or about 4-5 cups shredded cabbage (just regular green cabbage or a mix with red cabbage and carrots)
1 medium apple, shredded or spiralized and chopped
1/4 cup dried cranberries
Directions
In a medium bowl, combine the Greek yogurt, mustard, maple syrup, vinegar, salt, and pepper, and stir until smooth and combined.
In a large bowl, toss together the cole slaw mix or cabbage, apples, and dried cranberries.
Pour the dressing over the slaw and stir to distribute evenly.
Store in the refrigerator until ready to serve. Will keep for a couple days, but it will get softer and less crunchy.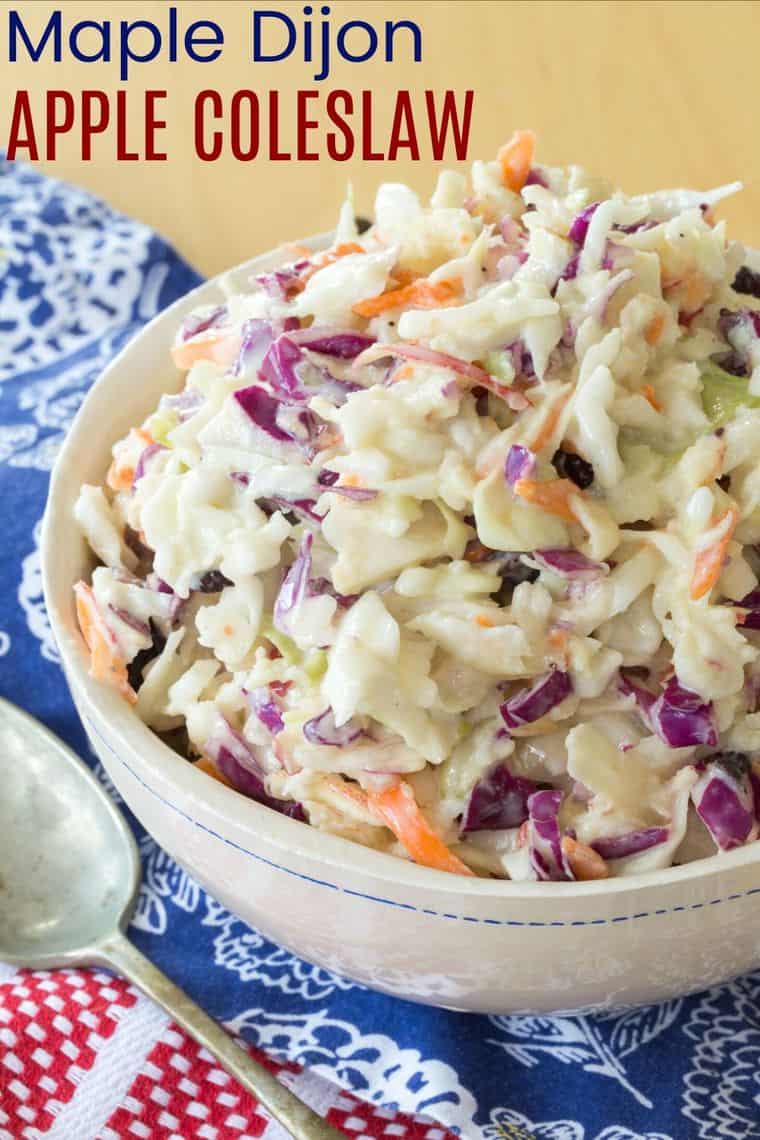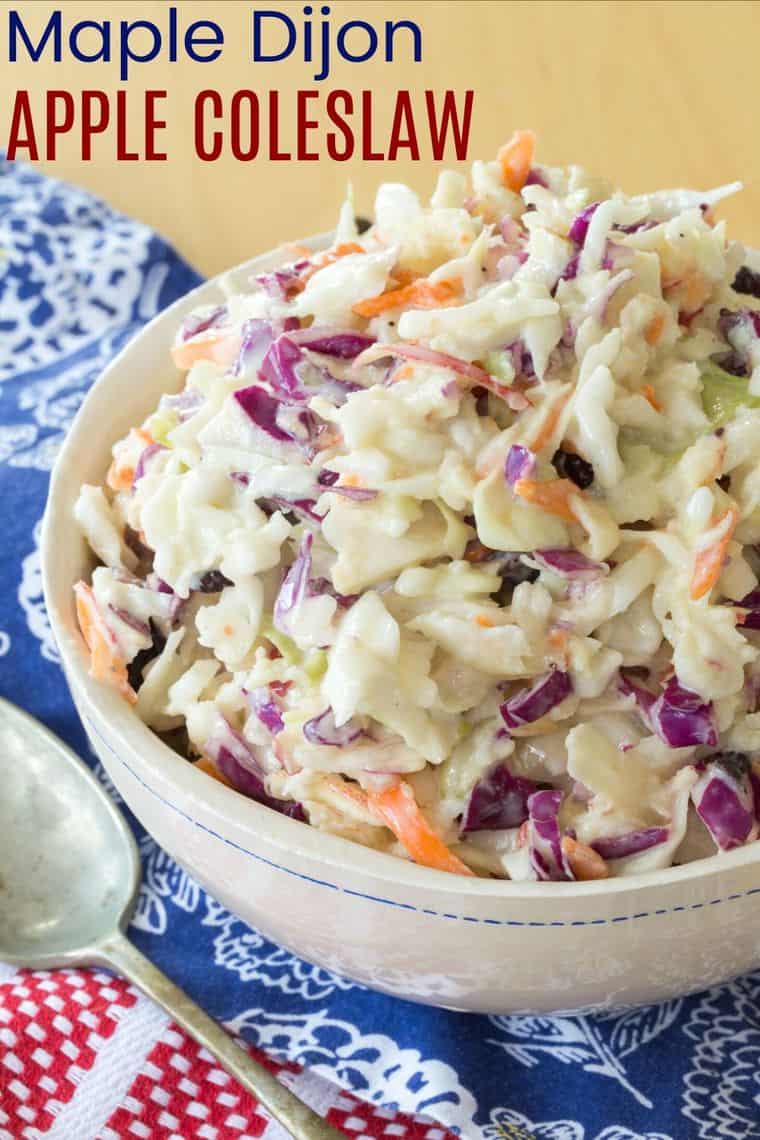 Loading nutrition data...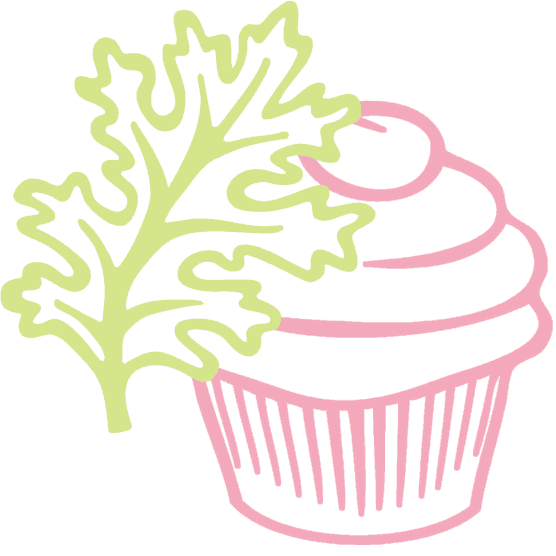 LOVE THIS RECIPE?
Give it a 5 STAR rating and share your photos on Instagram with the hashtag #CKCrecipes!
Enjoy this Maple Dijon Apple Cole Slaw recipe!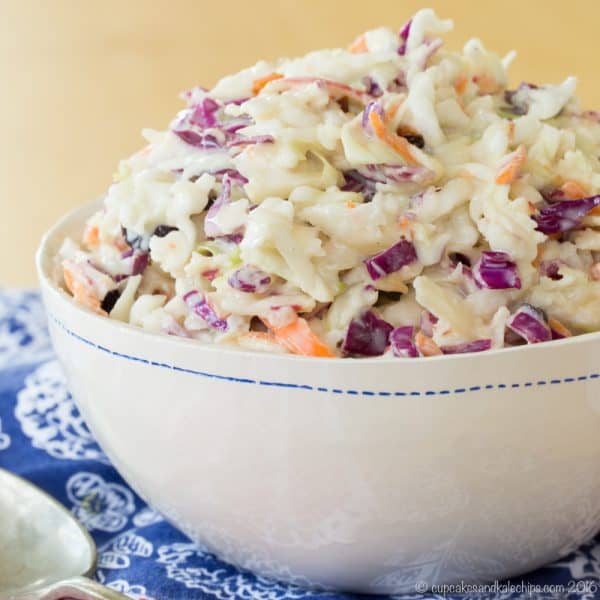 This cole slaw recipe would be perfect with these…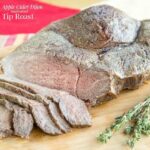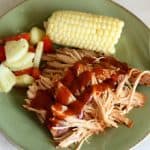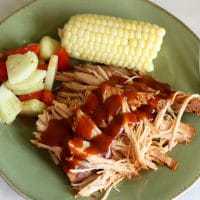 And here are a few other slaw recipes from my friends…