This post may contain affiliate links. Read my disclosure policy.
Disclaimer: Yoplait provided travel accommodations and samples of the Yoplait Greek yogurt. As always, all opinions are my own.
After I told you all about my visit to General Mills Headquarters, and the new flavors of Yoplait Greek Blended, I'm sure you are all dying to know what I made in the Betty Crocker Test Kitchen. Well, how about some Chocolate Peanut Butter Frozen Yogurt Bars?!?!?! Your answer better be a resounding…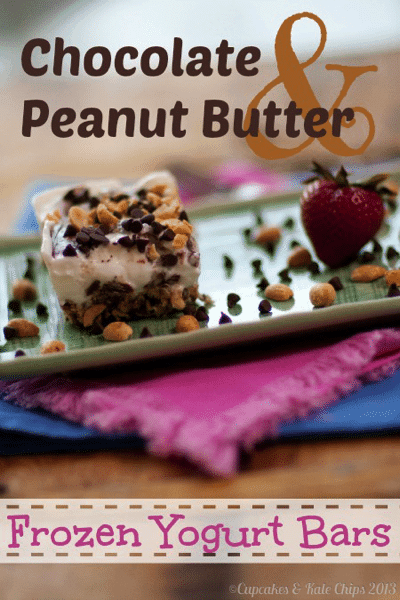 YESSSSSS!!! Hello frozen chocolate peanut buttery goodness!!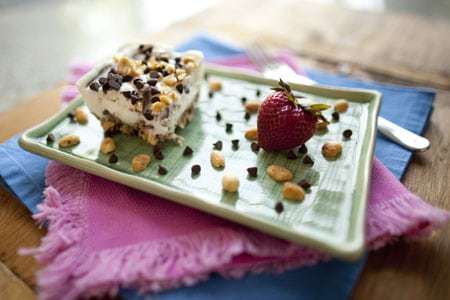 So after sampling all of the new flavors…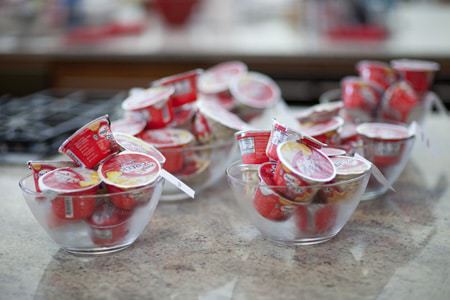 And indulging in the most amazing fro yo bar ever (made by simply dumping a whole bunch of containers of Yoplait Greek in an ice cream maker – genius!!)…

Kate, Heather and I got let loose in the Betty Crocker Test Kitchen to create our recipes featuring Yoplait Greek. And let me tell you, we all had a blast. It was totally a dream come true. Well, my dream would have had a blast chiller, since I chose to make a frozen dessert in a relatively short period of time, but the cool thing about the test kitchens are that they are designed to be just like a kitchen in any home in America. Yes, they had lots of gadgets and utensils, but we weren't talking immersion baths and liquid nitrogen and anti griddles. We're talking stand mixers and ovens and spatulas. You know, the stuff you and I use in the kitchen.

Before arriving in Minneapolis, I was totally thinking I would go into the Betty Crocker Test Kitchen, and use the Greek yogurt to make some sort of salad, since I had been experimenting with Greek yogurts in creamy salad dressings. But I was totally inspired by the frozen yogurt bar, and my tendency to top my frozen treats with all things peanut butter and chocolate (hello, my two obsessions – ice cream and PB&C).
I love texture with my frozen desserts, but I also wanted to keep it gluten free, and have a nice sweet & salty balance. So the base is a Rice Chex and peanut crust, covered with frozen vanilla yogurt and peanut buttery chocolate swirls, and topped with more peanuts and chocolate chips for crunch. I was living a dream and making heaven in a pan…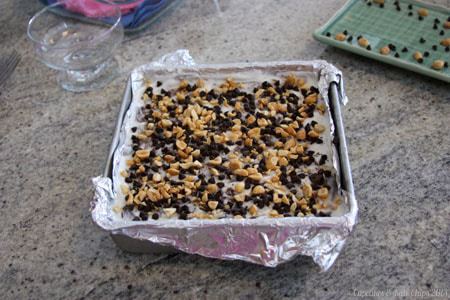 Besides the excitement of cooking in the Betty Crocker Test Kitchen with the new Yoplait Greek, it was also supercool to dig through the prop closet for plates and napkins and such, and then to have our recipes photographed by people actually know how to work their cameras and have the right lights and reflectors, and not just white foam board and aluminum foil. Although, like I said, that blast chiller would have come in handy. Everyone had to work quickly to get the shots before we had a chocolate peanut butter yogurt puddle on our hands.

Hey Chocolate Peanut Butter Frozen Yogurt Bars, are you ready for your closeup?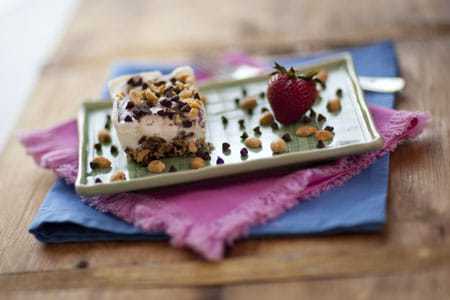 What are your favorite fro yo toppings?
Don't forget, I am giving away a case of any flavor you choose of Yoplait Greek Blended. Make sure you ENTER!!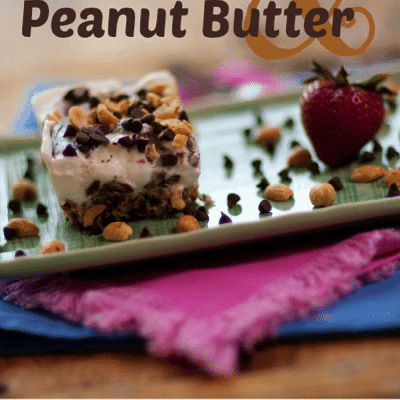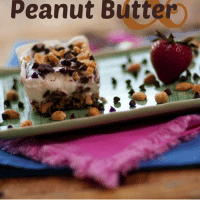 Chocolate Peanut Butter Frozen Yogurt Bars
Chocolate Peanut Butter Frozen Yogurt Bars consist of a sweet and salty crust, a layer of vanilla frozen yogurt with peanut buttery chocolate swirls, and chocolate chips/peanuts on top!
Ingredients
Crust:
2 1/2

cups

Rice Chex® cereal

coarsely crushed

1/2

cup

salted peanuts

1/4

cup

mini chocolate chips

1/4

cup

butter

melted

2

tablespoons

honey
Filling:
6

containers

5.3 oz each Yoplait® Greek vanilla yogurt

1/4

cup

peanut butter

1/4

cup

mini chocolate chips
Topping:
2

tablespoons

mini chocolate chips

2

tablespoons

salted peanuts

coarsely chopped
Instructions
Heat oven to 350°F. Spray 8-inch square pan with cooking spray.

In a small bowl, mix melted butter and honey; set aside. In medium bowl, combine cereal, 1/2 cup salted peanuts and 1/4 cup mini chips. Add butter mixture; stir to thoroughly coat. Press mixture firmly into bottom of pan. Bake 10 minutes; remove to cooling rack for 15 minutes. Place in freezer 10 minutes or until chilled.

Meanwhile, in small microwave-safe bowl combine 1/4 cup peanut butter and 1/4 cup mini chips. Microwave on HIGH for 30 to 45 seconds, stirring every 15 seconds until smooth. Set aside to cool.

Remove crust from freezer. Spoon yogurt over crust; spread evenly. Spoon peanut butter mixture in small dollops over yogurt. Using knife, swirl peanut butter mixture into yogurt. Sprinkle with topping ingredients.

Freeze for 4 hours or until completely frozen. Remove from freezer 10 minutes before cutting.
Notes
Yoplait is a registered trademark of YOPLAIT MARQUES (France) used under license.
Cooking Gluten Free? Always read labels to make sure each recipe ingredient is gluten free. Products and ingredient sources can change.
In order to speed up the freezing time, or to make a lighter texture, churn the yogurt in your ice cream maker for 5-10 minutes before spreading on top of the crust.
To make cutting easier, line pan with foil and then spray with cooking spray. Prepare as directed. When frozen, simply lift dessert out of pan and place on cutting board to cut.
This frozen dessert can be stored tightly covered in the freezer for up to 2 weeks.
Nutrition Facts
Chocolate Peanut Butter Frozen Yogurt Bars
Amount Per Serving
Calories 257
Calories from Fat 153
% Daily Value*
Fat 17g26%
Cholesterol 16mg5%
Sodium 186mg8%
Potassium 140mg4%
Carbohydrates 23g8%
Protein 6g12%
Vitamin A 326IU7%
Vitamin C 2mg2%
Calcium 60mg6%
Iron 3mg17%
* Percent Daily Values are based on a 2000 calorie diet.
Categories:
Enjoy!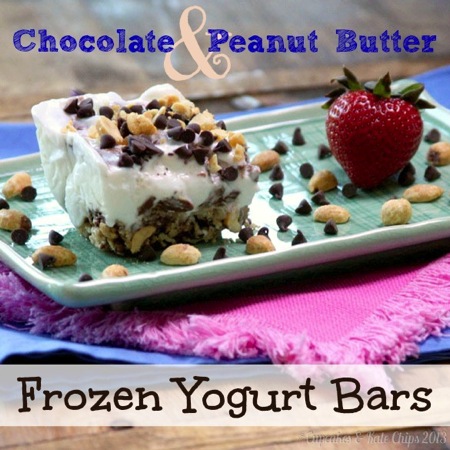 I've got more chocolate and peanut butter for you:
Peanut Butter Cups for Grown-Ups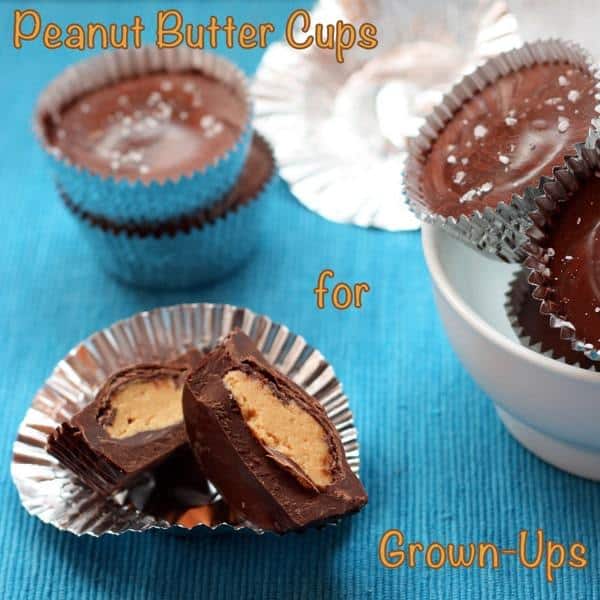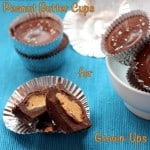 Chocolate Peanut Butter Cookie Dough Ball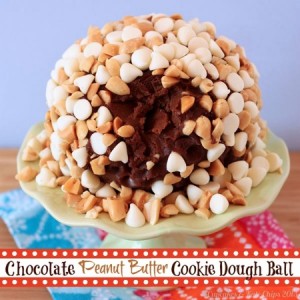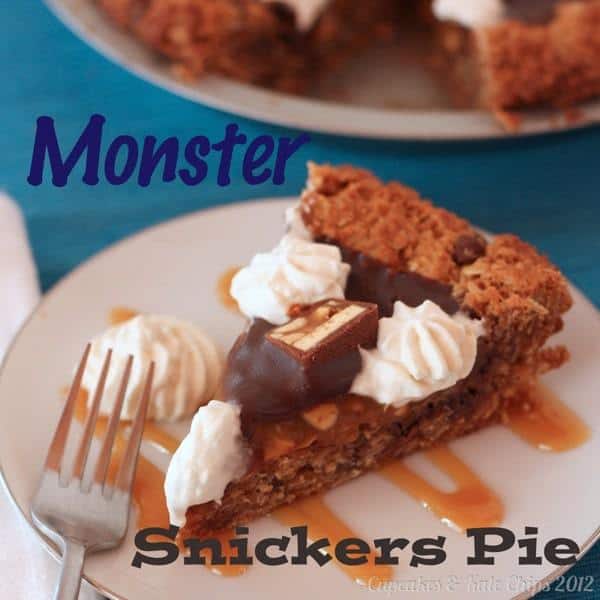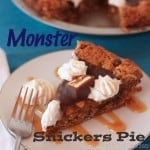 And so do my friends:
Reese's Fudge from Crazy for Crust
Chocolate Peanut Butter Cookie Dough Cake from Dieter's Downfall
Peanut Butter Lover's Ice Cream from Dinners, Dishes & Desserts