This post may contain affiliate links. Read my disclosure policy.
So you probably know by now that I am obsessed with peanut butter. So I knew I had to try making my own. Right around the same time, I won a Ninja blender and was contemplating my candy recipe for this month's First on the First. What a perfect opportunity to give this a shot!
As I said in my Peanut Butter Cups for Grown-Ups post, this deserves a post of its own, so I can tell you a little more about it, and because it is that good. I also figured that some people may not expect to find a good, healthy peanut butter recipe buried in a post about surrounding said peanut butter in a thick shell of chocolate. So I am just appeasing the readers that have more willpower and dedication than me.
And it is EASY. Just throw everything into a food processor or blender (though I would recommend a pretty high-powered one), and blend blend blend! You'll have to stop it periodically to scrape down the sides, and you'll feel the outside getting warm, but really, that's all there is to it.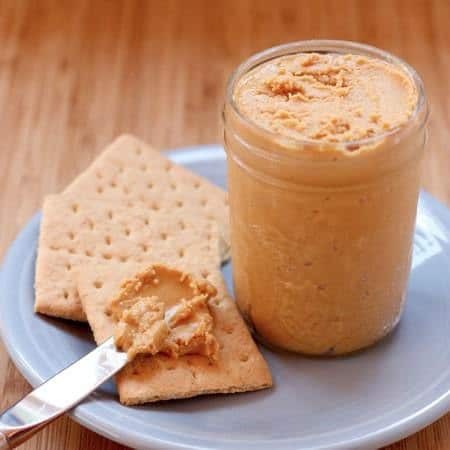 I love the slight smokiness of the dry roasted peanuts, the subtle sweetness of the honey, and the hit of saltiness from the sea salt. Such a delicious balance! It really is a unique and complex peanut butter.
So make some peanut butter…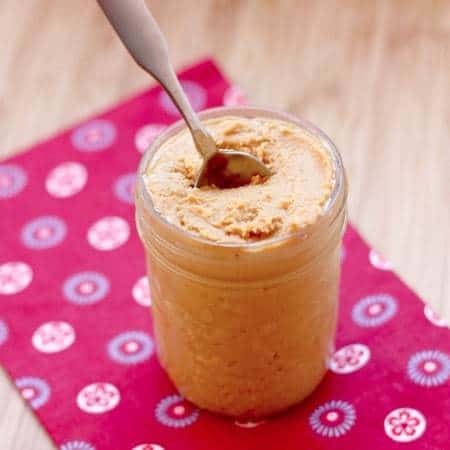 Then make some peanut butter cups…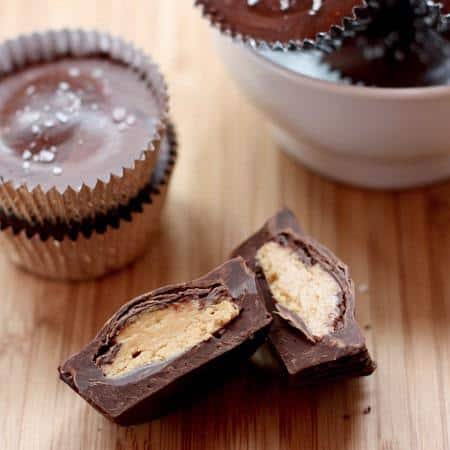 Or some cupcakes stuffed with peanut butter cups and topped with a peanut butter frosting (recipe coming soon)…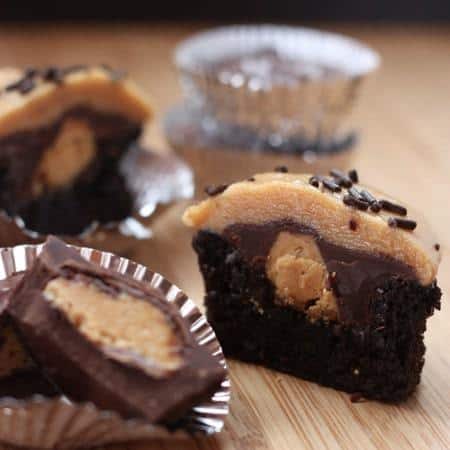 Eat it with jam (this recipe is coming soon, too)…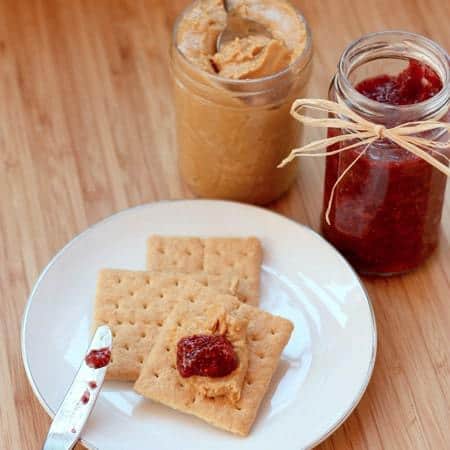 Or go with my preferred method of peanut butter consumption – open jar, insert spoon!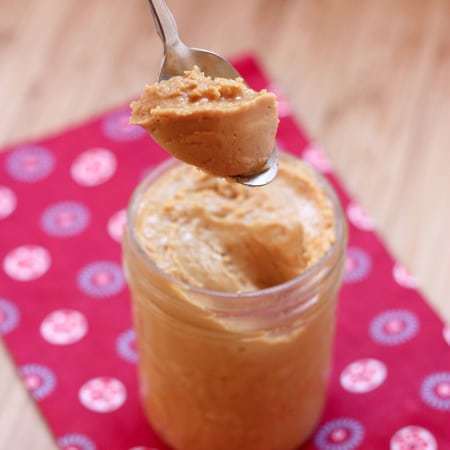 I could come up with a million different ways to use and consume this stuff. I have to make more, because I used most of it up with the PB cups and cupcakes. The little bit that was left, The Bug enjoyed on a PB&J. Oh, and he also scarfed down the PB&J graham crackers that I had used as props. Little scavenger!
After I had a few spoonfuls! You know I had to. Quality control, right?!
Have you ever made any homemade nut butters? What do you like to spread peanut butter on? Or do you just like it straight out of the jar, like me?!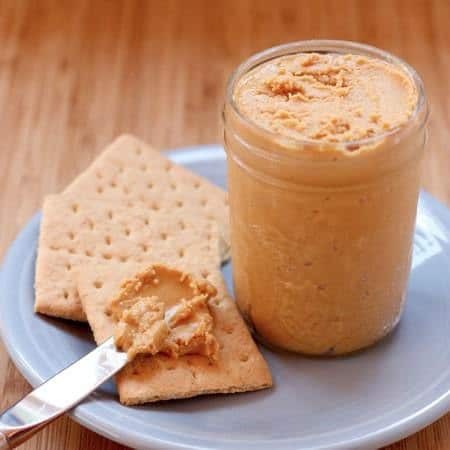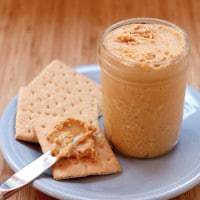 Honey and Sea Salt Peanut Butter
Ingredients
16

oz.

jar of dry roasted

unsalted peanuts

1-2

teaspoons

coarse sea salt

2

Tablespoons

honey
Instructions
Place all of the ingredients in a blender or for processor and blend until it reaches the desired consistency. This will take several minutes, and the outside of the blender may become warm to the touch. You may also have to stop the blender periodically to scrape down the sides.

Place in a jar or other storage container and store in the refrigerator.
Notes
If you like your peanut butter smoother, you can add a little peanut, or other oil.
It will become a little firm or thick in the refrigerator. If you eat natural peanut butter, you are familiar with this. Just let it come to room temperature, and it will be easy to spread again.
Categories:
Enjoy!