No-fuss food for no-fuss families – come into my kitchen for wholesome meals and snacks with a sprinkle of indulgent desserts. Life is all about balance, like work & fun, family-time & self-care, ice cream & salad… Cupcakes & Kale Chips!
Hi! My name is Brianne. I'm a former chemical engineer who decided it was more fun to play with sugar and spice and everything nice in the kitchen versus methyl ethyl whatever in the laboratory. So I put down my lab coat and beakers, picked up an apron and camera, and haven't looked back since. Now I am the recipe developer, photographer, publisher, and CEO (you know, Chief Everything Officer) behind cupcakesandkalechips.com.
But more importantly, like many of you, I'm a mom.
I've been a working mom, a stay-at-home mom, a part-time work-at-home mom with toddlers at my feet, and now I'm a full-time mom-entrepreneur. With two very active boys and a hard-working husband, living outside of Washington, DC in one of the busiest areas of the country, I get how crazy life can be. But enjoying meals together as a family is one of my top priorities.
That's why I create and share simple recipes for busy families, focusing on ingredients anyone can find in their local grocery store.
What you'll find…
I believe in a healthy lifestyle…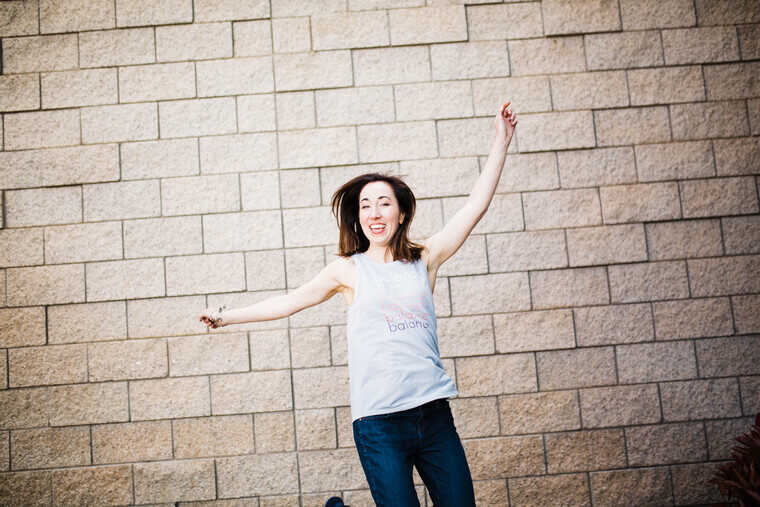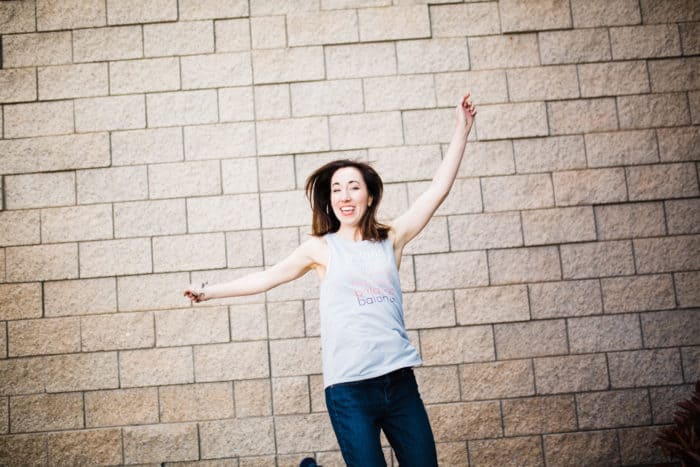 That means staying active and focusing on wholesome meals and snacks. I use mostly real food like fruits, vegetables, meats, dairy products, and whole grains, avoiding a ton of highly processed ingredients. This is especially important to me as I manage my genetic high cholesterol that I also passed on to my son. But I also keep it real and know that sometimes we all need convenience. And hot fudge sundaes.
I specialize in making ONE meal for both my gluten free diet and my family who can eat anything…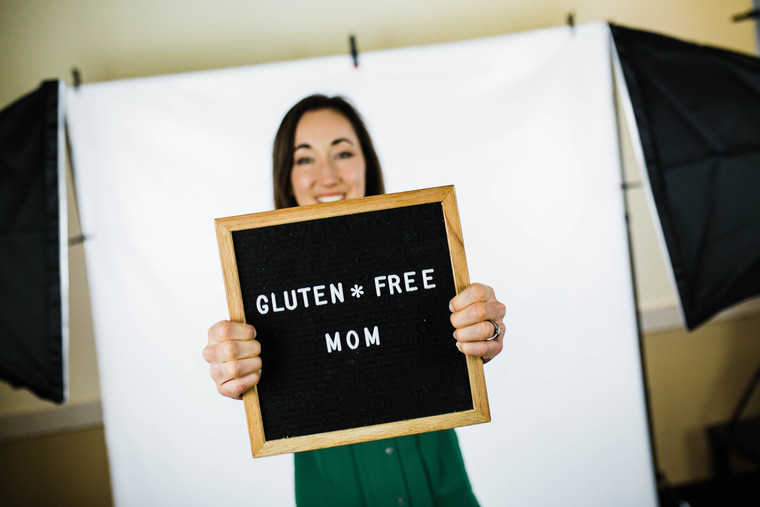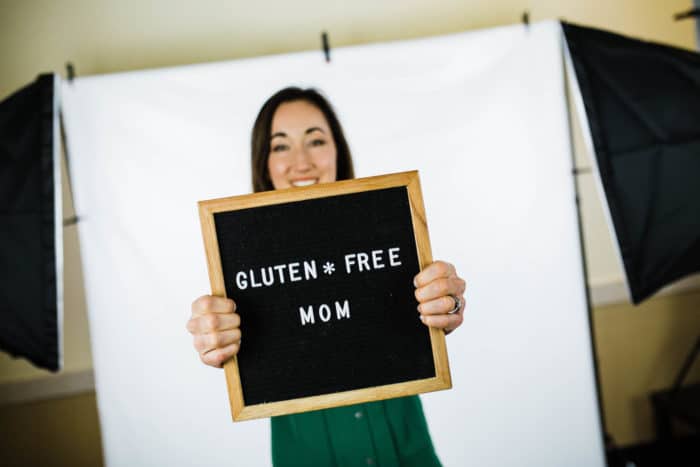 I have a non-celiac gluten allergy/intolerance. But I also have typical kids who don't want to eat everything. I'll share my tips and tricks and give you no-fuss meals and recipes whether it's you, your kid, or the entire family who has to eat without wheat. My family doesn't think they are eating gluten free food. It's all about delicious food that just so happens to be gluten free. If you want to know more, I'll tell you all about my gluten free journey.
I am a lunchbox ninja…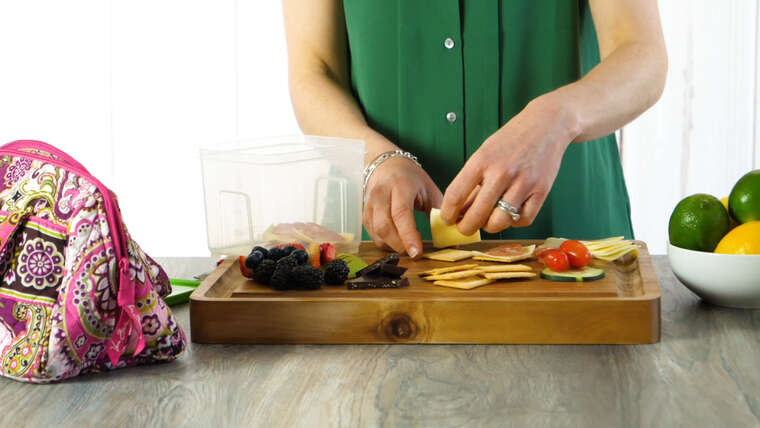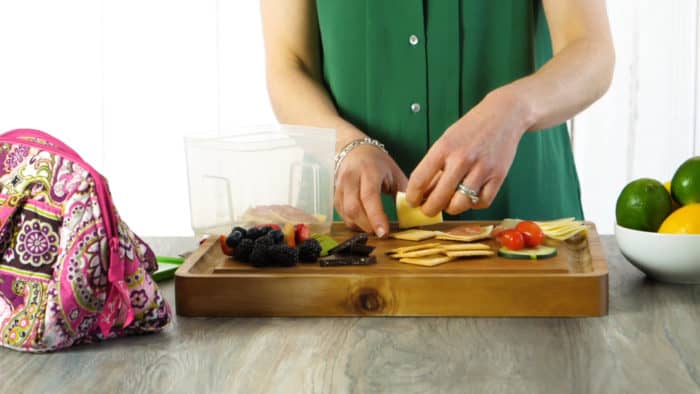 Just like at home, I want to ensure my kids are eating healthy meals at school, with my signature sprinkle of fun. But I don't have a fine arts degree, so you won't see re-creations of their favorite characters carved out of fruit and cheese in the Bugs Lunchbox on Instagram. You'll just see what happens when I have the perfect balance between a good overall plan but no idea what I'm going to do on a daily basis.
A little more about me…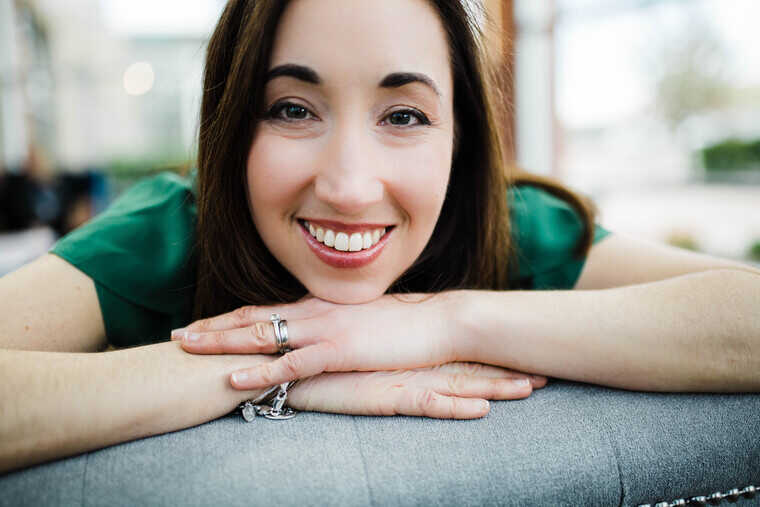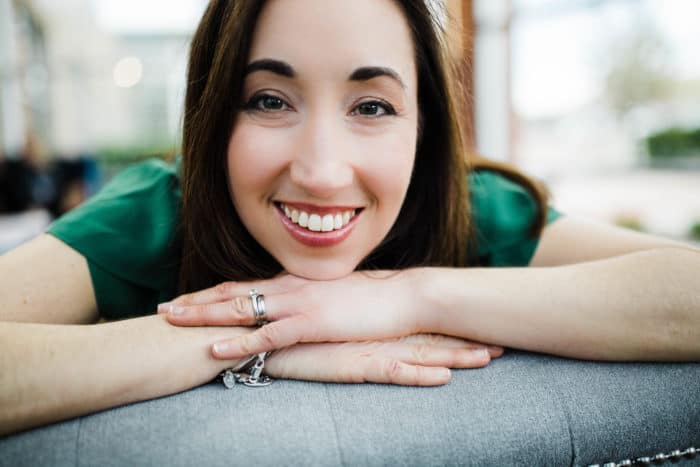 Pretty picture, right?
Yeah, odds are right now I'm actually in yoga pants and a tank top or hoodie (or both) with a messy ponytail and no make-up. If it's a typical weekday, I'm either getting in my early morning workout, sipping a cold brew coffee while I edit photos, grabbing a salad while I write, sipping a smoothie while I cook and shoot photos and videos, running the boys to karate or Cub Scouts, or sitting down to a meal with my family.
So life is crazy. But it's cool because I get to do what I love, be around to get my kids on and off the bus and to activities and appointments, and still help support my family.
You see after my first son was born, I did go back to work. Due to a number of factors, we thought it best for our family that I leave my position to be a stay-at-home mom. But I clearly wasn't cut out for the job. So I decided to start taking terrible pictures of the meals and snacks I made and posting them on a website hoping that someone besides my mom would take a look at them.
Fast forward a few years and I've continued to learn about photography, recipe development, social media, and business. That means I am lucky enough to still be spending time in the kitchen (though spending a little more time at the computer, as well), taking better photos (but always working to improve), and sharing my recipes with all of you.
So that's me, just your average, ordinary, extroverted introvert taking more pictures of her food than her kids because food doesn't move or make goofy faces. And if you haven't already figured it out, I'm just doing my best to live a balanced life.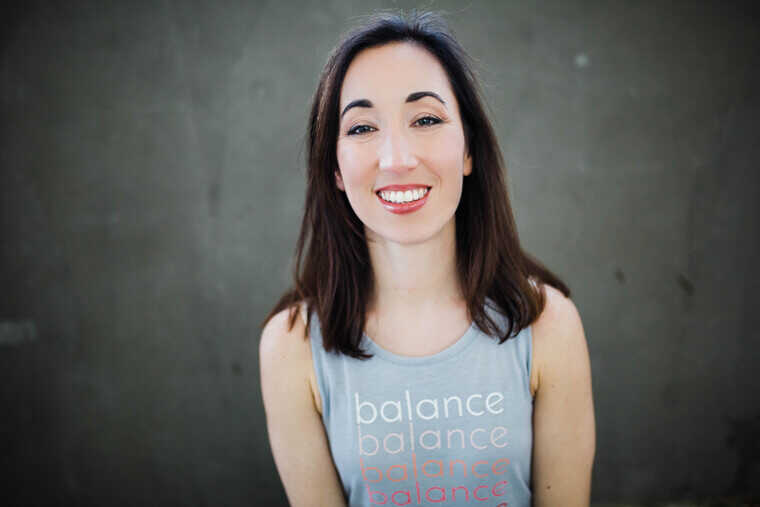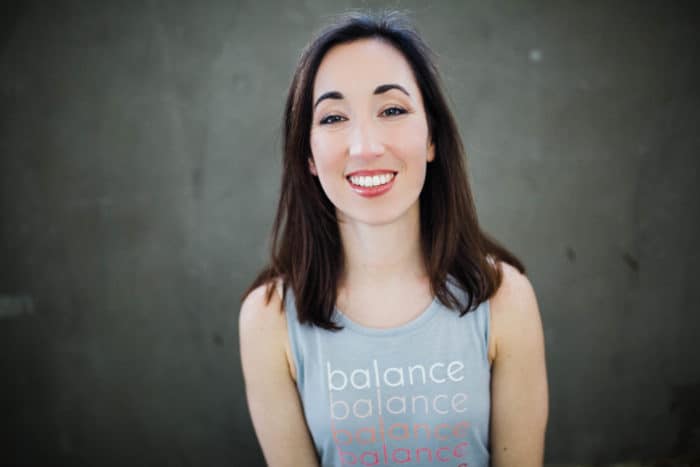 Speaking of balance, you'll usually find me…
With a hot tea in one hand and a cold brew coffee in the other.

Breaking a sweat to one of the HIIT or strength-training workouts on Fitness Blender or sitting on the couch watching Great British Bake Off or The Voice.

Rocking out to kick-butt ladies like Gwen Stefani or P!nk or discovering my inner country gal with some Blake Shelton or Darius Rucker.

Wishing I were a Pinterest mom but accepting I'm totally an Amazon Prime mom.

Trying to avoid making too many plans because I'd rather chill at home for the weekend or planning every detail of every future vacation I want to take to all corners of the globe.

Listening to An Acquired Taste Podcast but only being able to work in absolute silence.

Getting my regular pedicure but rarely putting on makeup.
I hope I can bring a sprinkle of food and fun into your kitchen!
Want to meet the Chief Taste-Testers?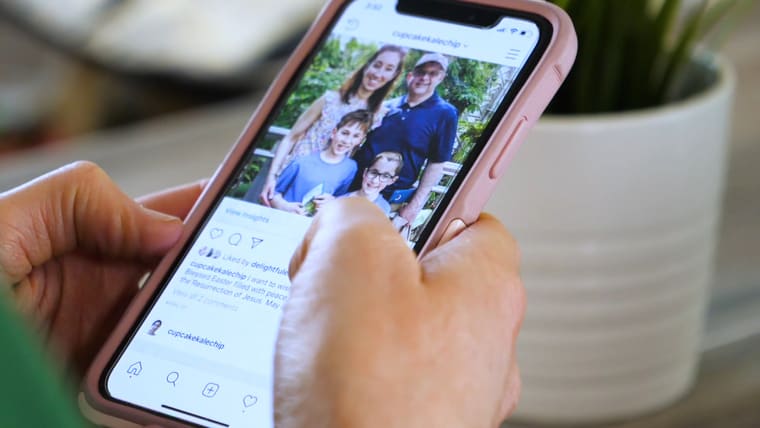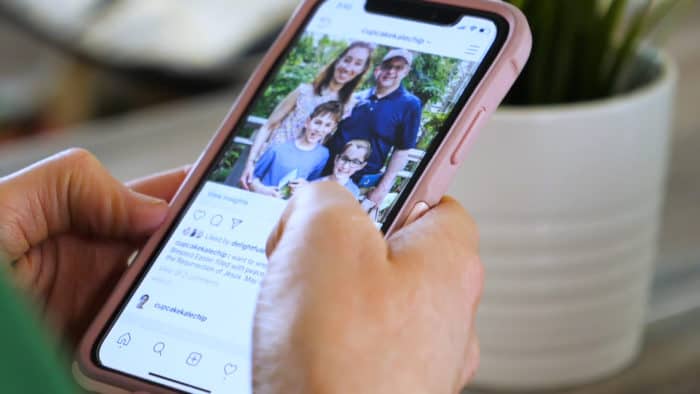 My wonderful Hubby is probably the only person in the world who understands me and can put up with my own version of crazy. When we go out, he will wait to eat his food and try to move his plate into the best light so I can take a picture with my iPhone in case I want to post it on Instagram. He has the most diverse taste in music, and if you put his iTunes on shuffle, it'll go from Tupac to Rage Against the Machine to Chris Stapleton to Indigo Girls to John Mayer to Buddy Guy. He is passionate about fishing and a wannabe survivalist. Loves ice cream. Hates Brussels sprouts.
I also have two high-energy boys who have literally tested every fiber of my being, and yet we are all alive and they still want hugs and kisses before bed every night. So I guess I'm doing something right. They may drive me crazy, but I fall crazy in love with them every single day.
The Big Guy is an avid reader and super smart. He will talk your ear off telling you every detail of a book or movie, but also craves alone time. He was born on May the Fourth Be With You, so he obviously loves Star Wars. There is nobody on this planet who has a belly laugh like his. He will eat any kind of seafood and always tries to get all the tentacles when he and Daddy order calamari. Loves ice cream. Hates tomatoes.
The Little Guy is my social butterfly and always wants to be part of the action. The snark is strong with this one, but he is also a charmer. He loves board games and superheroes. His smile and snuggles will warm your heart. He is a total carnivore but has never met a noodle he doesn't like. Loves ice cream. Hates mashed potatoes.