This post may contain affiliate links. Read my disclosure policy.
With these easy kids lunch ideas, you don't have to pack the same old sandwiches. Think outside the lunchbox and try these tips, tricks, and recipes. From wraps and rolls to salads and dips, breakfast for lunch, and even alternatives to bread, school lunch will never be the same.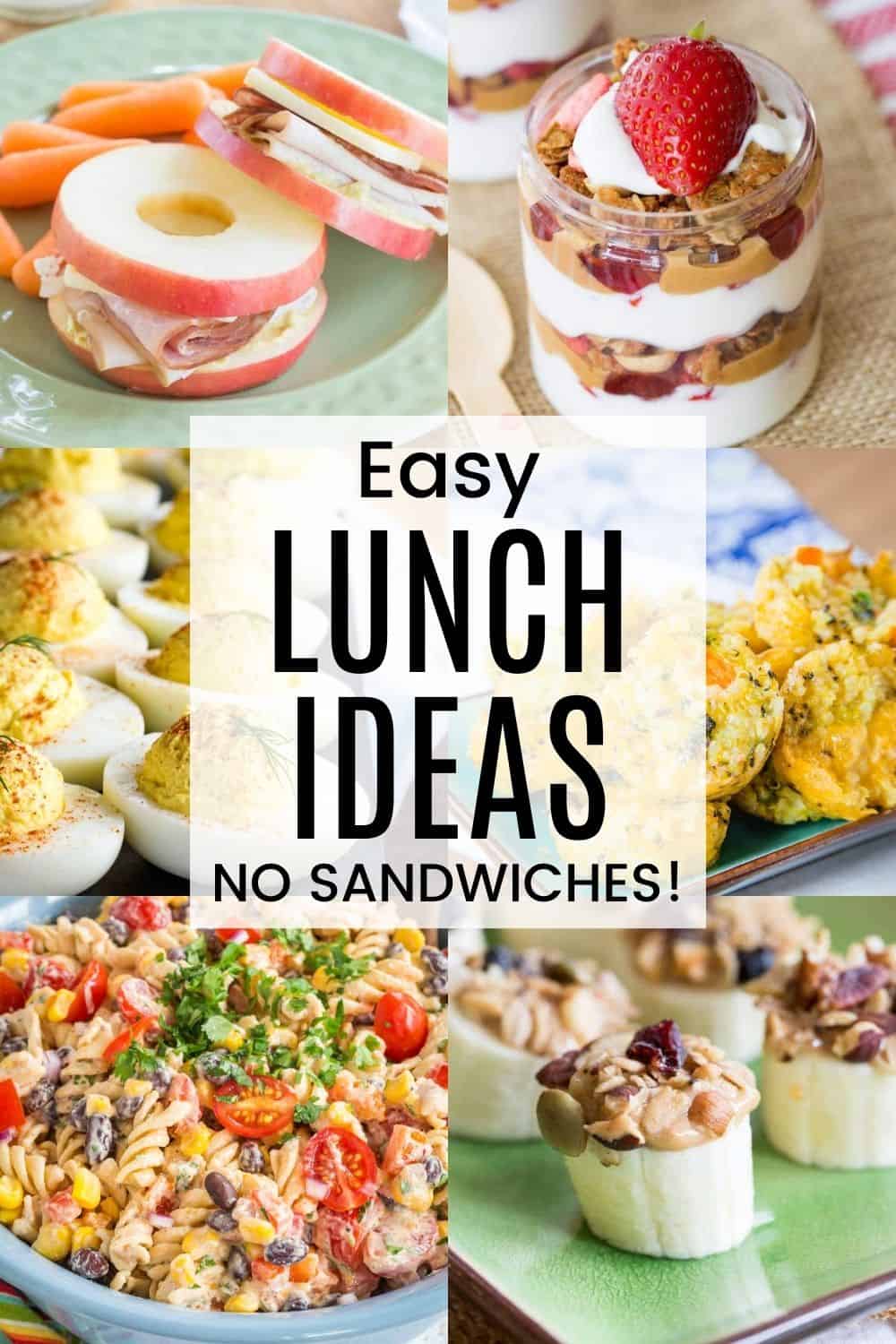 Easy Kids School Lunch Ideas
I like to call myself a Lunchbox Ninja. I've been packing lunches for my always-hungry boys for years now, and you know what? There's more to life, and lunch, than sandwiches.
No, kids lunch doesn't have to mean the same sandwich, applesauce, and pudding cup every day (yes, that was my typical lunch as a kid). However, that doesn't mean lunch has to be complicated. You don't have to carve carrots into cartoon characters or break out the cookie cutters to turn everything into fancy shapes.
Pack a healthy school lunch
I'm not a nutritionist or dietician, but I've found an approach that works for us. And my kids are healthy and, you know, I've kept them alive this long. So I guess we are doing alright!
I call it my mix between having a plan and no plan at all. Keep some staples in the fridge and pantry, have a few go-to recipes, and just some general ideas of things you can assemble simply with ingredients you have on hand.
In fact, I rarely pack a sandwich in their lunchbox. Maybe once a week they get peanut butter and jelly. But they like variety, and I like that by giving them different things in their school lunch, not only are they eating a variety of foods and flavors, but also getting a variety of nutrients.
I don't really know anything about tracking all those vitamins and minerals and fat grams and carbs down to the decimal. I just know that variety typically means they don't get too much or not enough of anything.
Packing lunch for work
Yes, these ideas are also great for adults to pack to bring to work.
So let's get to it…
What to eat instead of sandwiches
50+ Easy Lunch Ideas for Kids - No Sandwiches!
Check out all of these recipes for:
Lunch on a Stick
Wraps, Rolls, and Pinwheels
Finger Foods
What to Use Instead of Bread
Breakfast for Lunch
Salads Kids Will Eat
Protein-Packed Dips
Yummy Parfaits
Good snacks for lunch
After you've packed a lunchbox, don't forget about after school snacks!