This post may contain affiliate links. Read my disclosure policy.
Fill the belly and warm the soul with all of your favorite Gluten Free Comfort Food Recipes. Whether you love soups and stews, crave casseroles or chili, or are looking for some other classics, there's a hearty winter dinner for everyone in this collection of over 50 cozy and comforting dishes.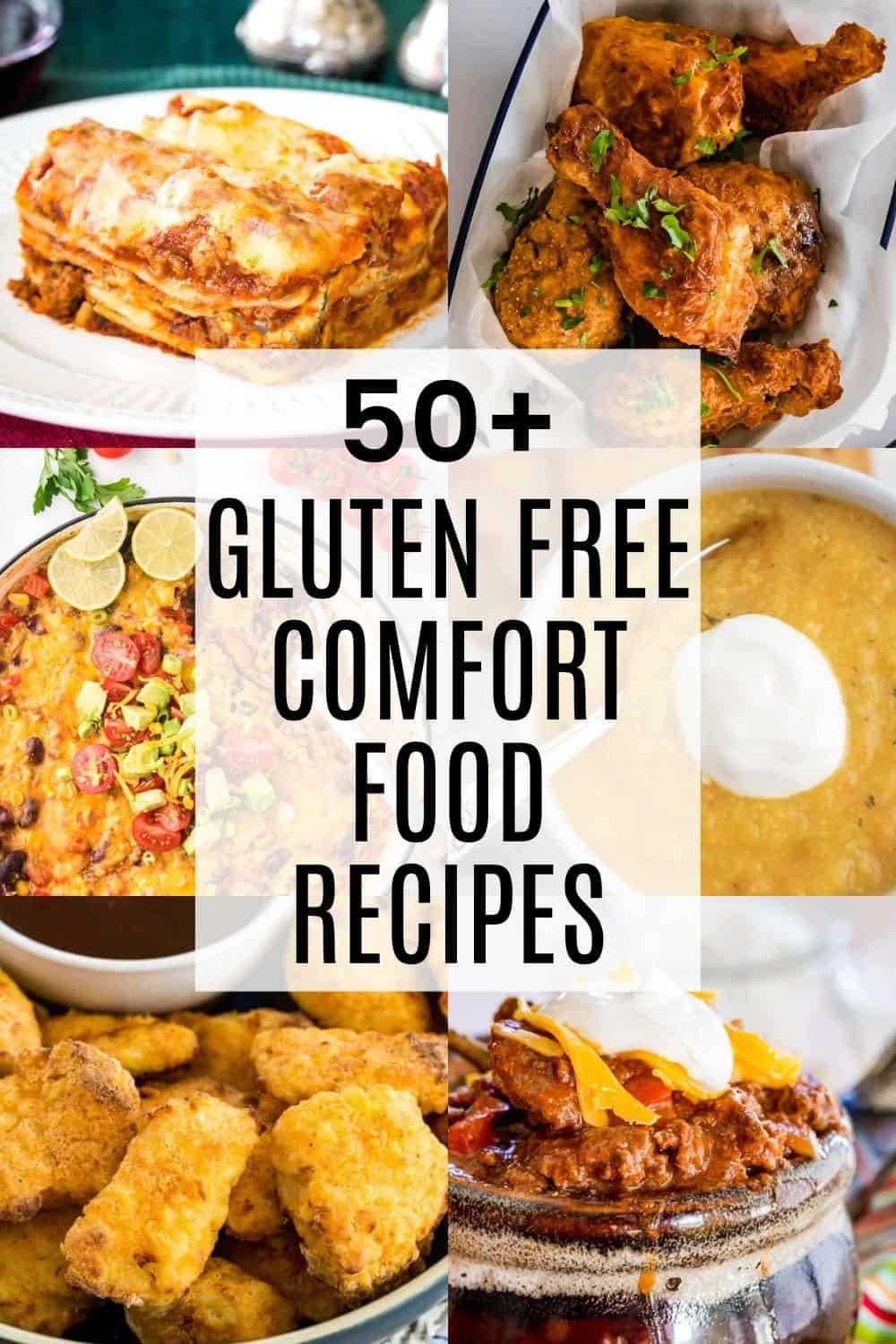 Gluten-Free Comfort Food Recipes
What is your favorite comfort food? I'll be honest, the most comforting thing in the world to me is a big bowl of ice cream. Sure, it makes me feel better when I am sad or angry or frustrated. But it also makes me even happier when I am already in a good mood.
Sadly, one cannot live on ice cream alone. So that's where these gluten free recipes for your favorite comfort foods come in. From classic casseroles to simple skillets, hearty stews and some of the best chili recipes, plus steamy bowls of soup, there are sure to be at least several recipes you'll want to try.
Of course, most people think of comfort food in the fall and winter when the weather is cold. But there's no reason you can't enjoy these delicious recipes all year long. There's always going to be a day when nothing but a soul-warming dinner will do.
I hope you enjoy this collection of Gluten Free Comfort Foods. Try some old favorites or discover something new and exciting! Just be sure to check your labels to make certain you are using gluten free ingredients!
50+ Gluten Free Comfort Food Recipes