Spinach, Tomato & Feta Frittata
OOOHHH EMMMMM GEEEEE!!  I'm having a baby in three weeks (or less *crossing fingers*)…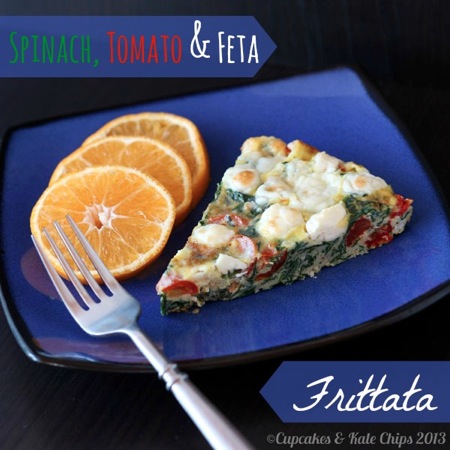 Those are the types of days I make this Spinach, Tomato, and Feta Frittata.  We all have them.  You know, when you have any combination of at least four or five of the following – piles of laundry to be done, kids are acting crazy, spouse is running late from work, son needs a haircut, daughter HAS to have new shoes for tomorrow, traffic is ridiculous, gotta get the grocery shopping done because there is NOTHING to eat, bills have to be paid, taxes must get done, garbage gets picked up tomorrow, baby is crying, toddler wants to play Candyland, lunches have to be packed, you need birthday gifts for three parties next weekend, and there's soccer practice.
So I had this sudden realization on Sunday, the day I hit 37 weeks, that Baby Brother is going to be here…  SOON!  Normally on Sundays we lazily have breakfast, at least make an attempt to go to church, I peruse Sunday Supper posts, do some stuff on the computer or a few random chores during The Bug's afternoon nap, and I still manage to pull together a decent dinner.
Not this past Sunday.
Mom was visiting and was happy to go off galavanting with The Bug in tow, and The Hubby had some work to do to prepare for a meeting on Monday.  So I felt it was time to begin to tackle the random piles of baby stuff everywhere.  I finished the laundry I had started, folded the piles of bibs and blankets that I had stacked in the crib, took covers off of the swing and bouncer seat, and washed those and some other random things I found, wiped random things down with alcohol to clean them, rummaged through bottles and breastfeeding supplies to see what could be put back into service, started gathering a few things for my hospital bag.  Needless to say, I was beat, and was not looking to make dinner a huge ordeal…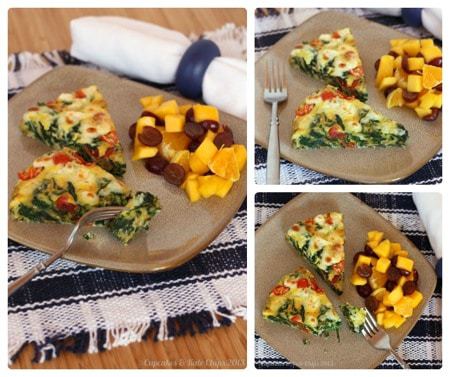 So this Spinach, Tomato & Feta Frittata is one of my, what I like to call, "back pocket meals".  I either have the ingredients on hand, or only need to quickly pick up one or two things, it comes together quickly, I don't have to look at a recipe, or even really think to make it, and all three of us enjoy it.  Well, The Bug usually insists I pick out the tomatoes, but scrambling spinach into eggs is pretty much the only way I can get him to eat leafy greens.  So I'll take that.  A little fruit, or turkey sausage, or toast, or English muffins, or some combination of those, and we are good to go.
Eggs are a go-to for me for a back pocket meal, like my Hawaiian Scrambled Eggs, plus they are so quick, easy, and versatile, as you can see from the variety of recipes in yesterdays Eggs Protein Power roudup.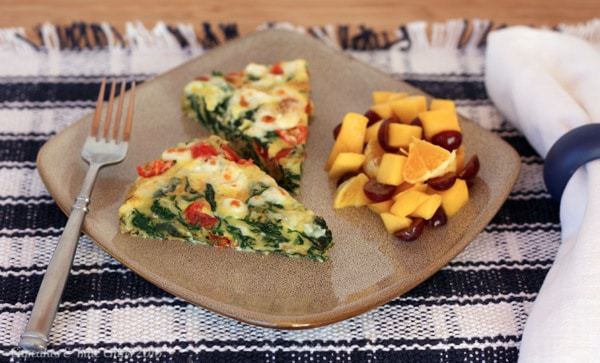 Not gonna mention that I felt like I busted my butt, and yet I still have random piles of baby crap, to which I have added mine and The Bug's laundry, which I washed and dried today, but never got to folding.  And I still don't have a hospital bag packed.  And instead, I edit photos and write a blog post.  Ugh!  I want this baby to come early, but I am soooo not ready!
What are your "back pocket meals"?
Spinach, Tomato & Feta Frittata
4
adjust servings
Spinach, Tomato & Feta Frittata is a quick & easy brunch or weeknight meal with healthy veggies and protein. Add some toast and fruit for a complete meal.
Ingredients
8

eggs

1

t kosher salt, divided

pepper

6

oz. bag of baby spinach, roughly chopped

1

c grape tomatoes, quartered

1/2

c crumbled feta cheese
Instructions
Preheat your broiler.
Whisk the eggs, ½ t salt and pepper in a bowl.
Preheat a 9-10 inch nonstick skillet over medium heat and spray with olive oil or cooking spray.
Add the spinach and the remaining ½ t salt, and cook 3-4 minutes, or until the spinach wilts.
Add the tomatoes and eggs, and stir gently with a rubber spatula.
Continue to cook over medium heat until set slightly, 5-6 minutes, stirring and scraping the bottom of the pan with the spatula every minute or two.
Scatter the cheese over the top, cover, and cook for 6-7 minutes.
Once the eggs are nearly cooked through, place under the broiler for 3-4 minutes, or until the eggs are fully set and the top has browned.
Use the spatula to loosen the frittata from the pan, and slide out onto a cutting board or plate in order to slice and serve.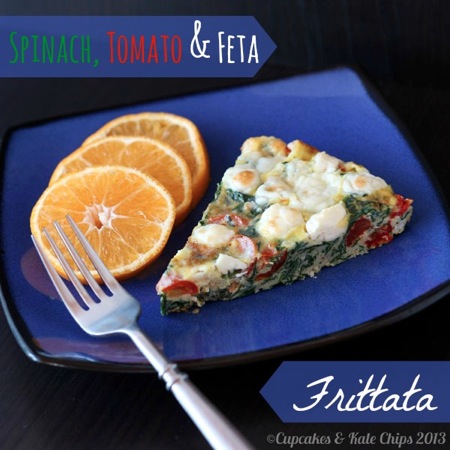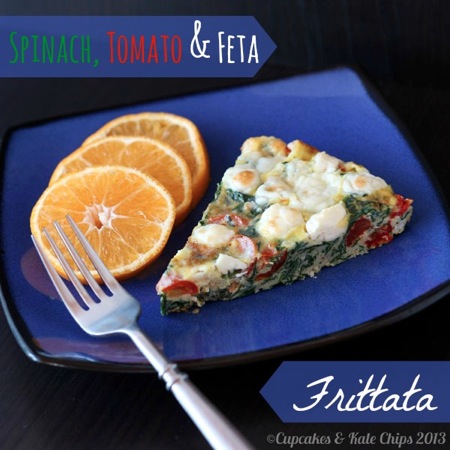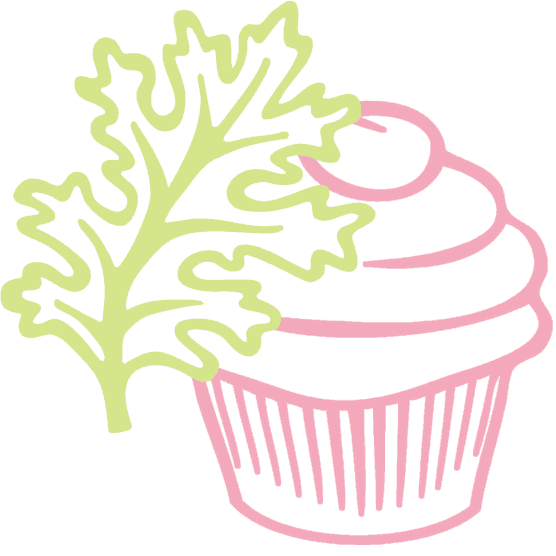 LOVE THIS RECIPE?
Give it a 5 STAR rating and share your photos on Instagram with the hashtag #CKCrecipes!
Enjoy!