Beef Potato Skillet Supper
Disclosure: This post may contain affiliate links. Cupcakes & Kale Chips is a participant in the Amazon Services LLC Associates Program, an affiliate advertising program designed to provide a means for us to earn fees by linking to Amazon.com and affiliated sites.
This week, the Sunday Supper Team is joining up in the first of a series of events with American Family Insurance to gather around the  #FamilyDinnerTable with some of our favorite childhood recipes. I updated one of the dinners that my mom used to make all the time, and one of the first things I learned to cook – Beef Potato Skillet Supper.
Beef Potato Skillet Supper
Disclaimer: This post is sponsored by American Family Insurance. All opinions are my own.
Just like my mom always did, I make eating meals together around the kitchen table a priority in my family. I actually learned to cook, starting with very simple meals, so that on days when she was going to be late, then dinner would be ready so that we could all eat together at a reasonable time. This is so important to me that even though The Hubby doesn't get home from work until 6:30, we still all eat dinner together. It is at this time that we catch up on our day, and how we teach our kids the patience to sit through a meal, table manners, and about eating a wide variety of foods, not a special "kids' meal". We started sitting The Bug at the table with us before he even ate solid food, and now Baby Smiles sits in his high chair and plays at the table as the three of us eat.
With as busy as families are these days, I know how hard this can be. I've told you before about my "back pocket meals" – meals I can make quickly, don't really need a recipe, and usually have most of the ingredients on hand. This is a great strategy for being able to eat a home cooked meal together.
Beef & Potato Skillet Supper was one of my mom's back pocket meals. Of course, like many moms from that time period, she had a whole array of meals she could make from a pound of ground beef and some canned soup. This was one of them – brown some ground beef, add a can of cream of mushroom soup, a can of cheddar cheese soup, and a can of sliced white potatoes, then enough water to get it to the right consistency. Obviously something that, even as a kid, I could manage on my own.
I updated it to replace the canned soups and veggies with fresh potatoes and mushrooms, and Greek yogurt and cheddar cheese. It may take a few minutes longer, but it still came together quickly, and is certainly a lot more nutritious, while still being as hearty and comforting as I remember.
The Hubby and The Bug both devoured it, and I savored each bite reminiscing about eating it as a kid with my mom. It definitely brought back flavors and memories of childhood. It may not be the prettiest meal I've ever made, but it was seriously delicious. I can see this becoming part of our regular rotation just like when I was a kid, and it is the perfect type of meal to satisfy two growing boys (and a hungry hubby).
American Family Insurance has started the #FamilyDinnerTable campaign to share their the belief that the next generation of dreamers starts at the family dinner table. American Family is creating an e-cookbook to inspire families to come back to the table, and we need your help!  Share your recipes for your chance to be featured in the cookbook by submitting a family favorite recipe here.  You will be entered to win one of six $100 Williams-Sonoma gift cards. One lucky entry will win one valued at $500! When the e-cookbook comes out later this fall, you'll be among the first to receive a copy.
Then follow along as we join with American Family Insurance to share family recipes and stories through Facebook, Pinterest and Twitter, we'll be sharing family favorite recipes and the stories behind them.
Join the #SundaySupper conversation on twitter each Sunday. We tweet throughout the day and share recipes from all over the world. Our weekly chat starts at 7:00 pm EST, and this week we are sharing our favorite childhood meals and memories, as well as tips to encourage families to rediscover the power of family meals. Follow the #SundaySupper hashtag and remember to include it in your tweets to join in the chat. Check out our #SundaySupper Pinterest board for more fabulous recipes and food photos.
And check out all of the other #SundaySupper childhood favorites at the bottom of this post.
What is your favorite meal from your childhood?
Print Recipe
Beef & Potato Skillet Supper
A hearty, comforting dish that will satisfy the whole family, especially as the weather gets chilly.
Ingredients
1

T

olive oil

one medium onion or half of a large onion

chopped

oz.

mushrooms

sliced (I used baby bellas, but white mushrooms would be fine, also)

1

lb

white potatoes

sliced about 1/4 in. thick (peeled, if desired)

1 1/4 - 1 1/2

lb

ground beef

1/2

t

garlic powder

1

t

paprika

1

t

dry mustard

1 1/2

c

chicken broth

1

c

plain Greek yogurt

I used nonfat Chobani

2

c

about 8 oz. shredded cheddar cheese (I used Cabot Light Sharp Cheddar)

2

T

cornstarch

1/4

c

water

salt and pepper
Instructions
In a large skillet, heat the olive oil over medium heat, add the onions, and cook 2-3 minutes,or until starting to soften and turn translucent.

Add potatoes and a pinch of salt and pepper, and saute for 4-5 minutes to start to cook and slightly brown the potatoes.

Add the mushrooms and cook for another 4-5 minutes, or until mushrooms are softened.

Remove the contents of the skillet to a bowl and set aside.

Return the skillet to medium heat and add the ground beef, a pinch of salt and pepper, and garlic powder.

Cook until the ground beef is fully coked through and browned, breaking up the meat as it cooks. Drain any excess grease from the pan.

Add the potato mixture back to the skillet with the gorund beef, and add paprika, dry mustard, and chicken broth, cover and simmer 5-10 minutes, or until the potatoes have softened.

Add Greek yogurt and cheddar cheese, and stir until combined and cheese has completely melted.

Slurry the cornstarch in the water and add to the skillet.

Bring to a simmer and cook until thickened and heated through.

Adjust seasoning with salt and pepper.
Enjoy!
Here are favorite childhood meals by Sunday Supper bloggers. Please take the time to visit each one and read the stories behind what makes them special:
And here are some of my other back pocket meals…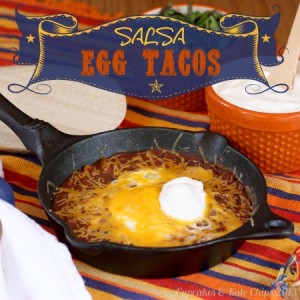 BBQ Shrimp, Broccoli & Cheesy Quinoa Bowls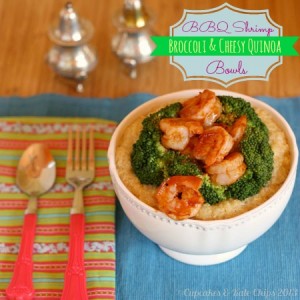 Spinach, Tomato & Feta Frittata