Are you ready to get back to enjoying delicious GLUTEN FREE dinners WHILE you save time, money, and stress?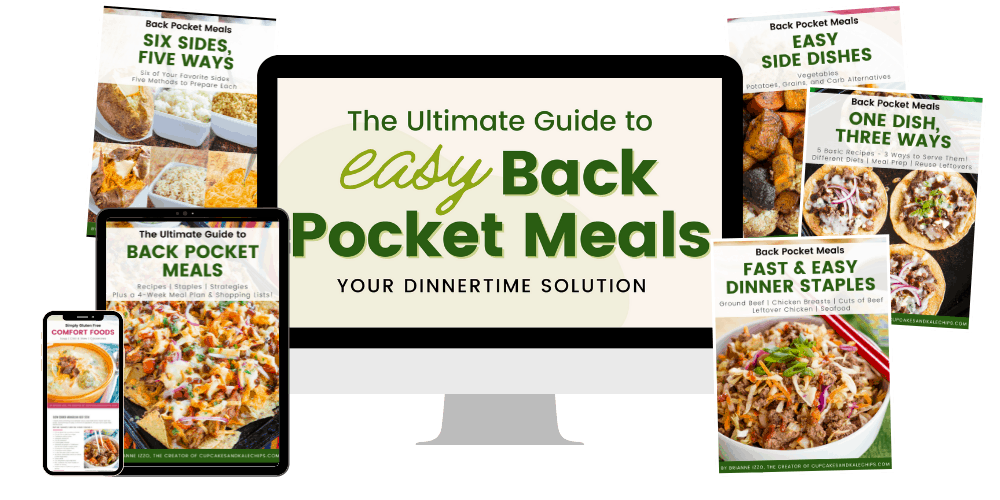 When you sign up today, you'll get:
✔ The Ultimate Guide to Back Pocket Meals with all of the tips and strategies.
✔ 5 eBooks with all of the recipes you'll need.
✔ 4 weeks of meals planned out for you, plus grocery shopping lists.
✔ Templates to make your own menu plan and lists.
✔All the tips and tricks you need to do it yourself!
✔ MY SUPPORT: Join the Dinner in a Snap Facebook group where you can ask me questions any time!
Save $50 and snag it for $47