Easy Shepherd's Pie
Disclosure: This post may contain affiliate links. Cupcakes & Kale Chips is a participant in the Amazon Services LLC Associates Program, an affiliate advertising program designed to provide a means for us to earn fees by linking to Amazon.com and affiliated sites.
Easy Shepherd's Pie proves that comfort food can be fast and delicious. When you see how to make shepherd's pie, you'll realize you can make this gluten free casserole recipe, even on a busy week night. So I hope you will add this easy shepherd's pie recipe to your dinner menu. You can also enjoy it as one of the best gluten-free St. Patrick's Day recipes.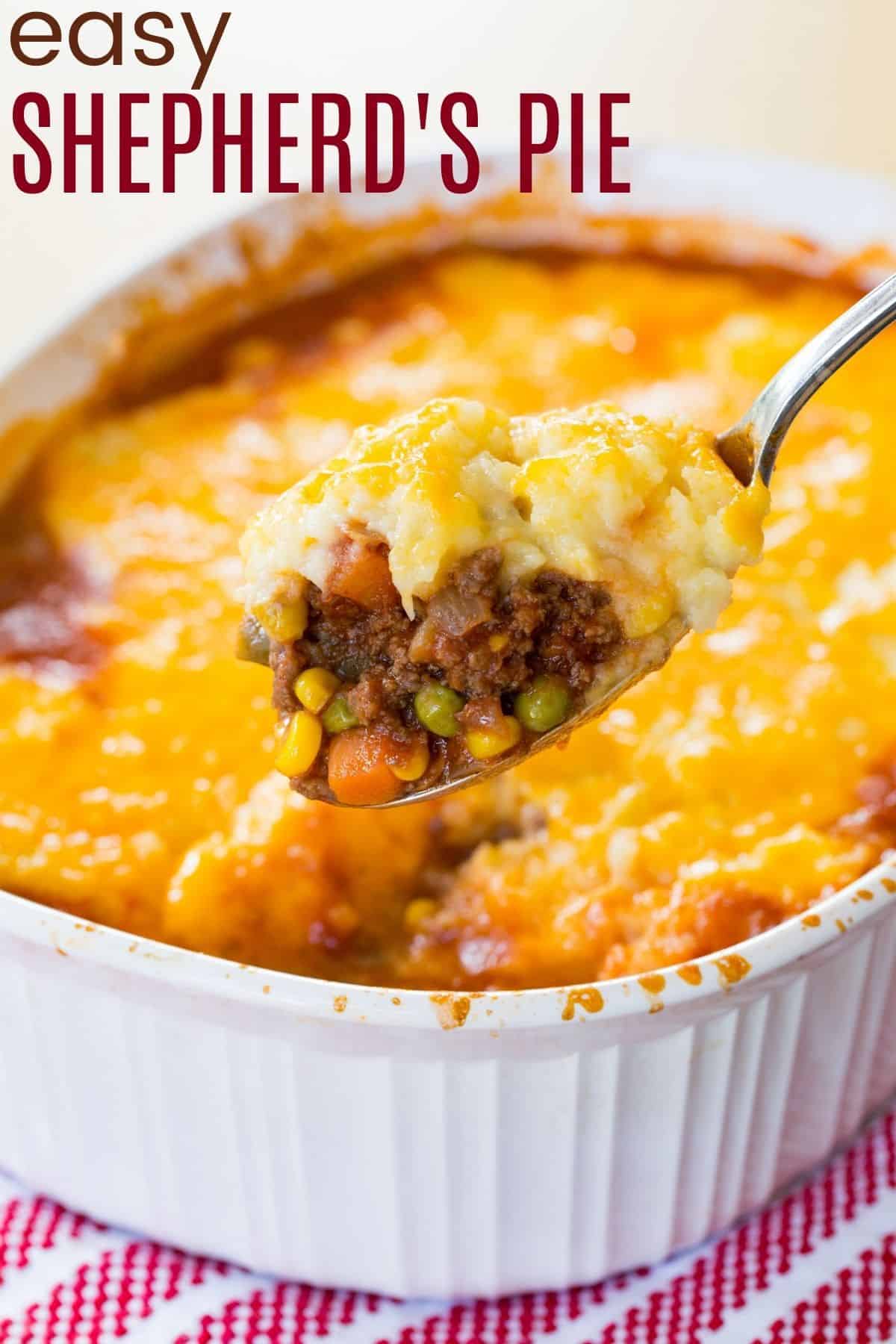 Disclosure: This post may contain affiliate links. I earn a small percentage from any purchases you may make if you click on them.

MY LATEST VIDEOS
How to Make Shepherd's Pie
You guys, I don't know where I went wrong. I swear, through no fault of my own I am raising a trash-talker. And here's the kicker…
He is only 4!
He plays War with his brother, and every time they match cards and he wins the war, he yells, "Sucker!"
Somehow (probably due to the coaching from his loving parents, as well as pretending we don't see the cards in his hands) he manages to whip the aforementioned loving parents and his big brother in a friendly game of UNO. Make that multiple friendly games of UNO. Except it's not so friendly when, upon placing his last card on the pile, he proceeds to dance around the family room singing, "Oh yeah, I'm the best! Oh yeah, I won! Oh yeah!"
Then it was an epic game of Trouble. He was a man on a mission, taking out every opponents' playing piece in his path. We would all have turn after turn of NOT rolling a six and not being able to move our pieces out onto the path, yet the few times he got sent back, he immediately rolled a six on his next turn and could return on his ruthless road to victory. His trash talking was a bit more subtle, but he still managed to throw salt on the wounds.
He have his little devious smirk and said, "It's a pretty good thing when I roll another six right away, isn't it?!"
Nice kid. Methinks it's time to challenge him to a game of Monopoly to put him in his place.
Well, he may talk trash about board games, but he doesn't talk trash about dinner…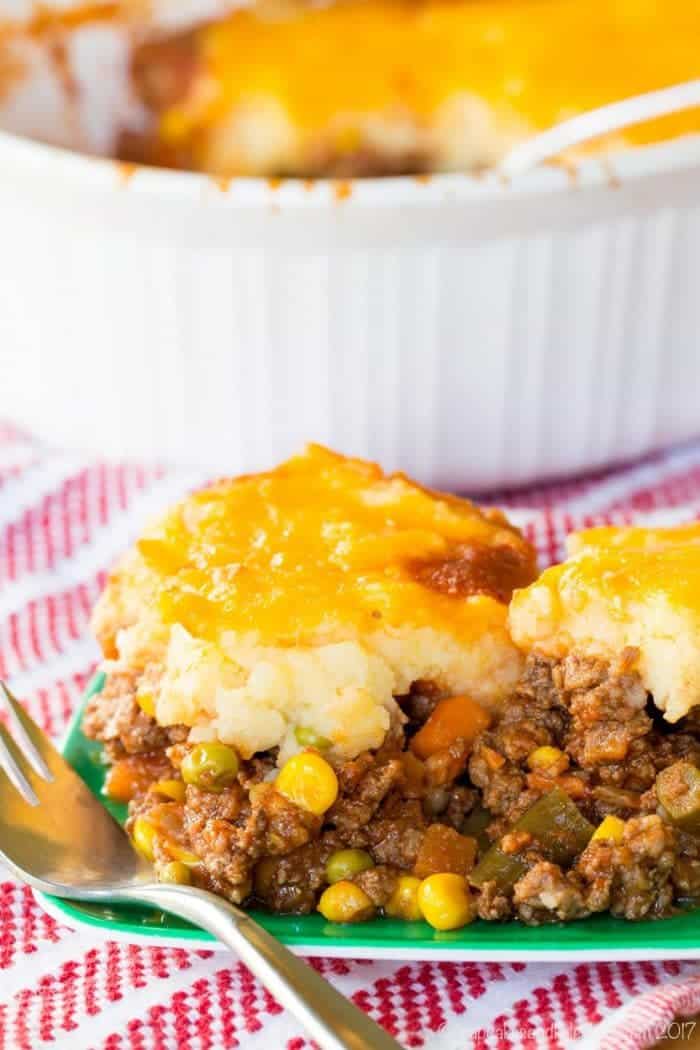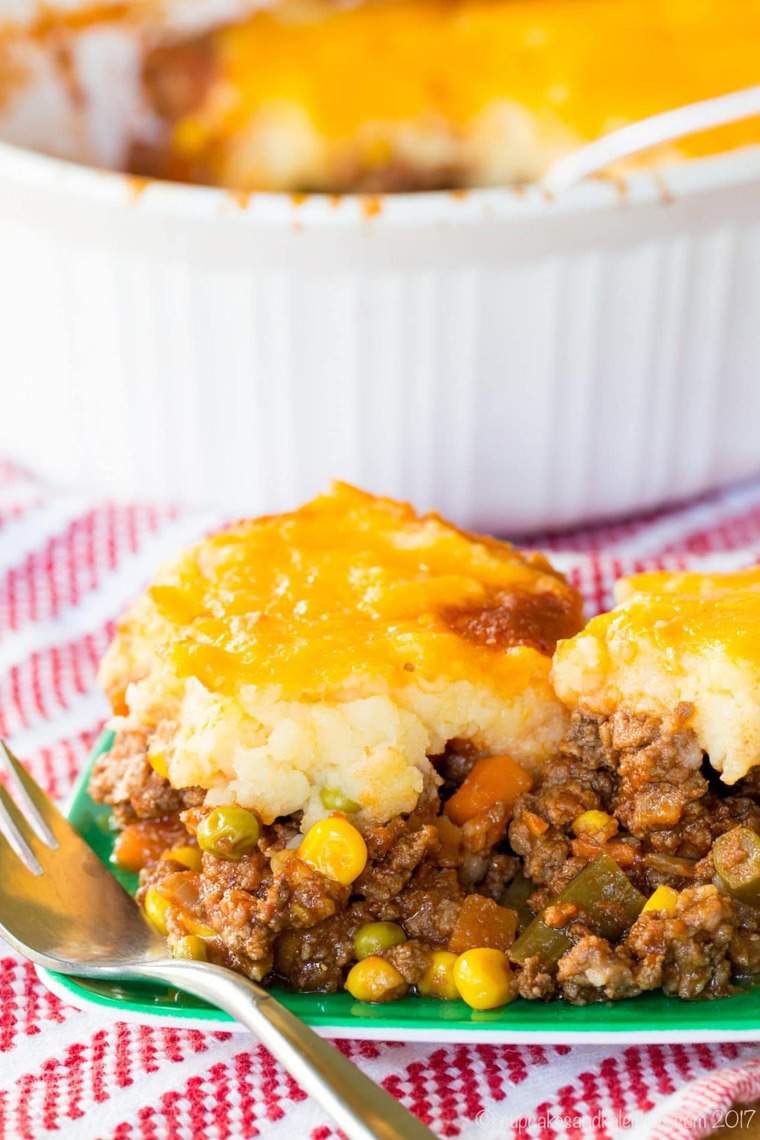 Because I made this Easy Shepherd's Pie recipe!
I love making different easy versions of Shepherd's Pie, like Shepherd's Pie Loaded Baked Potatoes or Shepherd's Pie Loaded French Fries because while the filling comes together in no time, I don't always feel like peeling and boiling and mashing potatoes. But as I realized when I made these Individual Shepherd's Pies, if you plan out the steps, it really comes together in no time. And I'm not going to pull the wool over your eyes – it's essentially the same recipe but I baked it in one casserole dish because I wanted more of a classic Shepherd's Pie versus all my different twists on the classic recipe (and I'm not the only one who likes to change up tradition, as you can see in these creative twists on classic shepherd's pie).
This shepherds pie is a dish my family loves in each and every form, and I'm sure yours will too!
So I know you want to know how to make shepherd's pie the easy way!
This is the plan:
Pull the frozen veggies out of the freezer and preheat the oven.
Peel the potatoes, chop them small so they cook quickly, toss into a pot of water and bring to a boil.
While the potatoes boil, prepare the meat and veggie mixture.
While the filling simmers, drain and mash the potatoes.
Add the filling to the casserole dish, top with the potatoes and cheese, and bake.
Done and done!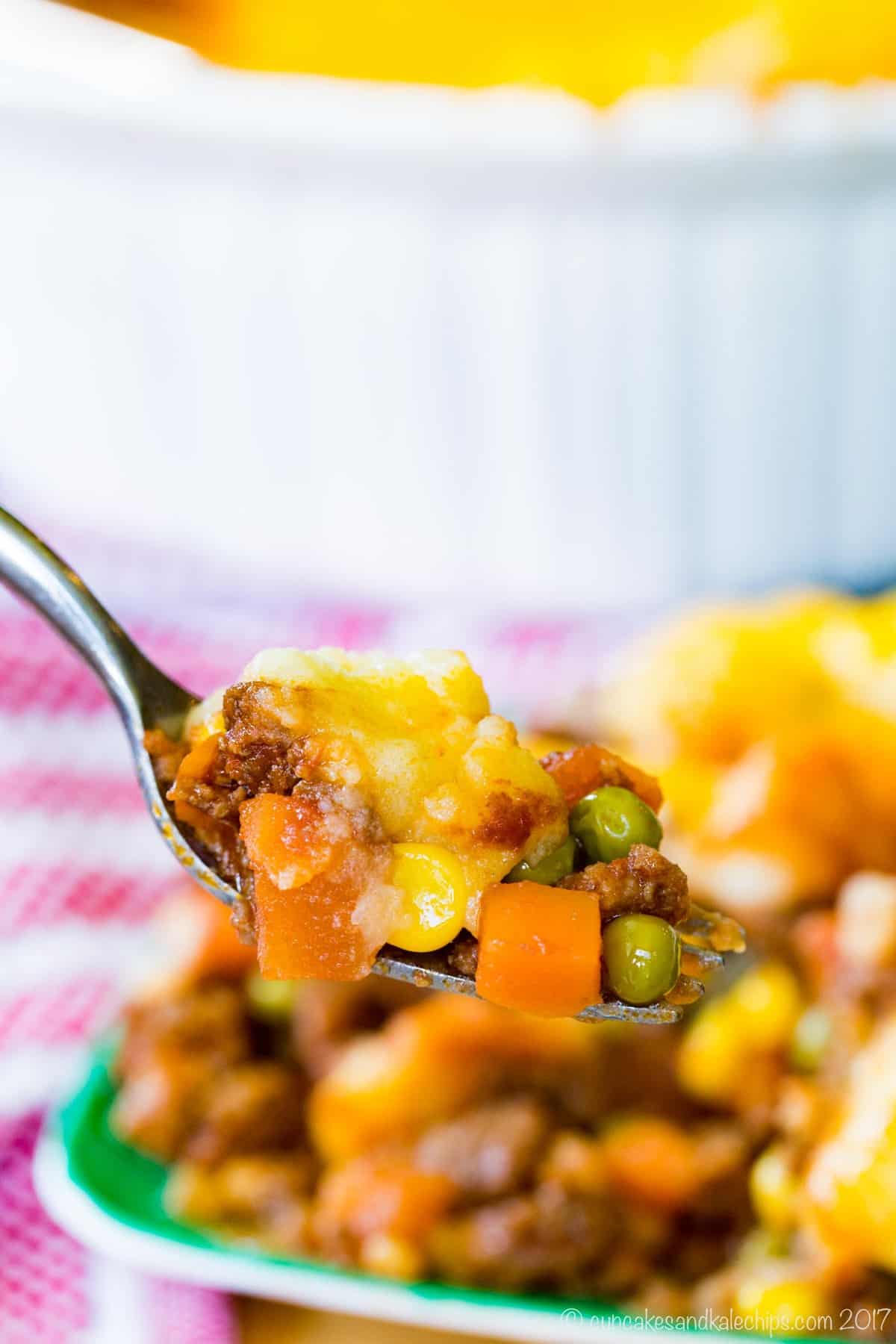 If you like this recipe, I think you'll love these…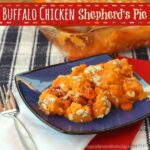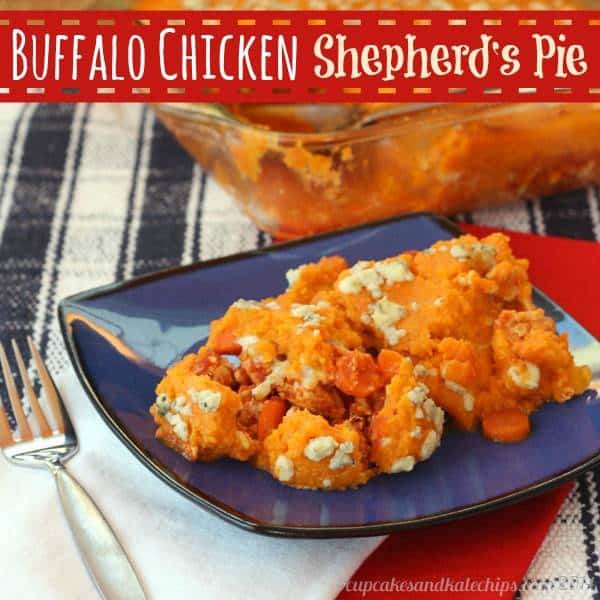 Another easy way to enjoy this dish is Meatball Cottage Pie from Taste and Tell. Give it a barbecue twist with Loaded BBQ Pork Potato Casserole from Mom on Timeout. And this Ham and Mashed Potato Pot Pie from Chelsea's Messy Apron is amazing potato-topped comfort food.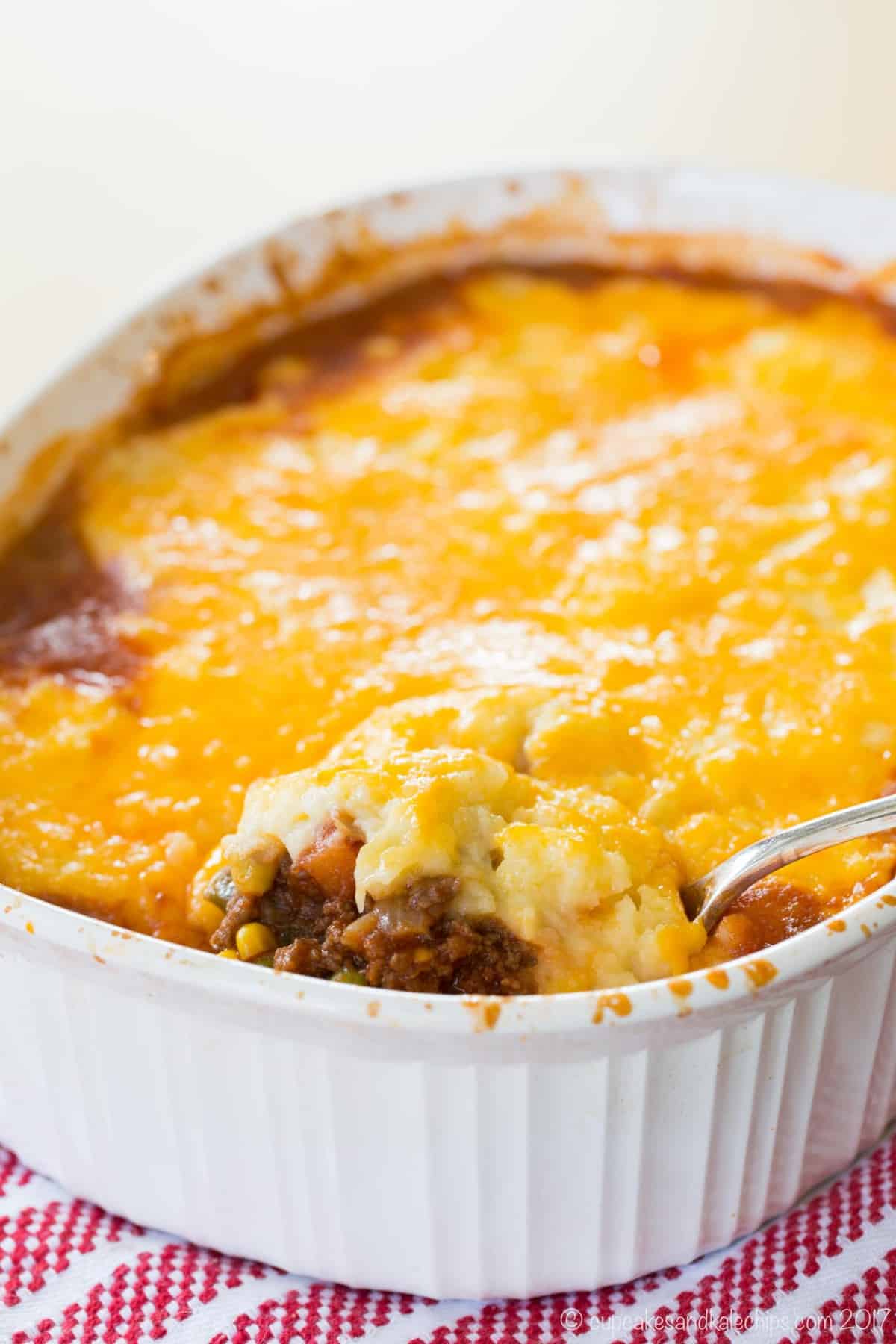 For more yumminess from me and my foodie friends, keep up with me on…
Or sign up to have Cupcakes & Kale Chips delivered straight to your Inbox!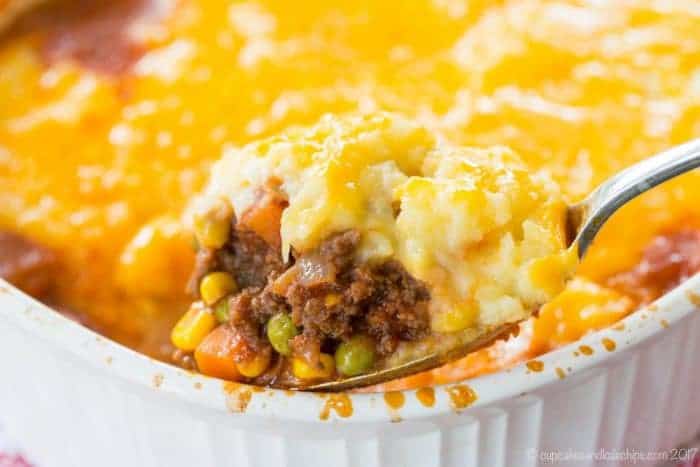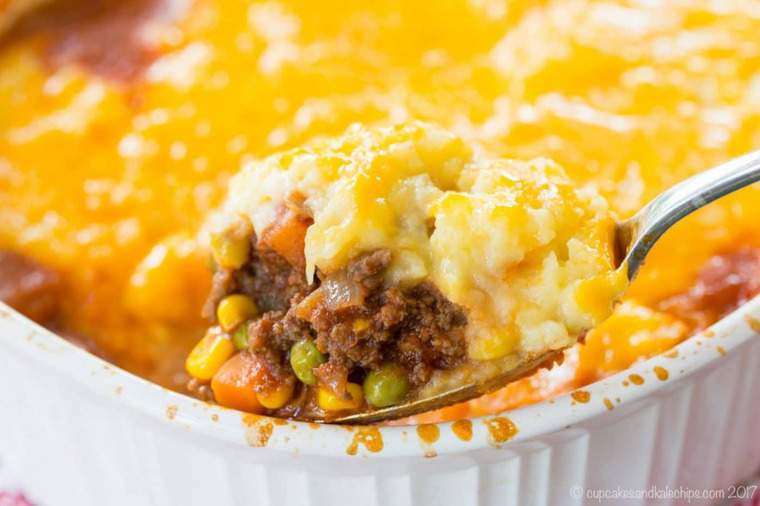 A few things you might want or need…

Products from Amazon.com
‹
›

Here's the Easy Shepherd's Pie recipe…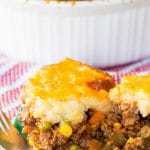 Easy Shepherd's Pie
This classic meat and vegetable casserole topped with cheesy mashed potatoes is super simple, and always a family-favorite comfort food meal.
Course:
Dinner, Main Course
Keyword:
casseroles, dinners with ground beef, gluten free dinners, kid friendly, shepherd's pie, St. Patrick's Day
Ingredients
1

pound

ground beef

1/2

medium

onion

chopped (roughly 1/2 cup)

1

garlic clove

crushed or minced

3/4

cup

tomato paste

one 6-ounce can

1/4

cup

Worcestershire sauce

1 1/2

cups

beef broth

4

cups

frozen mixed vegetables

or about two 10 oz. packages frozen vegetable medley, thawed (carrots, peas, corn, and green beans)

1

pound

white or russet potatoes

peeled and cut into about 1 inch chunks

1/4

cup

Greek yogurt

or sour cream

1/4

cup

milk

1

teaspoon

kosher salt

1

cup

shredded cheddar cheese

divided
Instructions
Preheat your oven to 350°F and coat a 1.5 quart casserole dish with cooking spray.

Peel and cut the potatoes into about 1 inch cubes, and place the potatoes and a pinch of salt into a pot of cold water.

Cover, and bring to boil. Remove cover and boil for 10-12 minutes, until fork tender.

While the potatoes are cooking, heat a skillet over medium heat.

Add the ground beef, onion, garlic, and a pinch of salt and pepper to the skillet and cook, breaking up the meat, until it is browned. Drain any excess grease.

Stir in the tomato paste, Worcestershire sauce, and beef broth. Add vegetables, bring to a simmer, and cook for 10-15 minutes or until thickened slightly. Season to taste with salt and pepper.

While the meat mixture is simmering, drain the potatoes and return to the pot.

Add ½ cup shredded cheddar cheese, Greek yogurt or sour cream, milk, and 1 teaspoon salt to the potatoes. With potato masher or hand mixer, mash to desired consistency.

Add the meat mixture to the prepared casserole dish, then top with the mashed potatoes and remaining cheese.

Bake for 30-35 minutes, or until heated through, and cheese and potatoes are slightly browned.
Nutrition Facts
Easy Shepherd's Pie
Amount Per Serving (1 g)
Calories 367
Calories from Fat 99
% Daily Value*
Total Fat 11g 17%
Cholesterol 67mg 22%
Sodium 1226mg 51%
Potassium 1333mg 38%
Total Carbohydrates 40g 13%
Protein 29g 58%
* Percent Daily Values are based on a 2000 calorie diet.
Enjoy!