Roasted Veggie Balsamic Meatloaf and Manly Men Meals
Disclosure: This post may contain affiliate links. Cupcakes & Kale Chips is a participant in the Amazon Services LLC Associates Program, an affiliate advertising program designed to provide a means for us to earn fees by linking to Amazon.com and affiliated sites.
So I think I mentioned that last weekend I had my four generations of men for dinner last Sunday. Well, what better for a good, manly men meal than meatloaf, right?!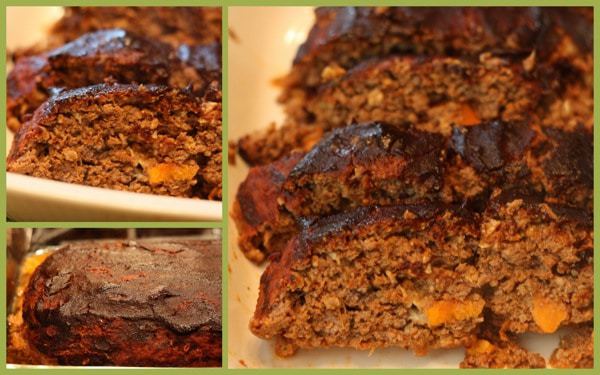 But you know I had to get some veggies in. When I saw this Roasted Veggie Meatloaf with Balsamic Glaze from Ann at The Fountain Avenue Kitchen, I knew I had to try it. And you know The Bug loves my Balsamic Ketchup, so I thought that would be a perfect addition. So I roasted up some veggies, with a little added flavor since I wanted the extras for a side dish, and pureed them up to mix into this meatloaf.
No pics, because I was enjoying a nice meal with the family without shoving a camera in everyone's face (which is why my photos below are less than stellar – they were taken with cold, leftover meatloaf the next day), but everyone loved it. The balsamic and the caramelization on the veggies made this a more interesting and exciting spin on an old standard. The Bug was a total fan, and he and I finished off the leftovers a couple nights later, when The Hubby wasn't home for dinner.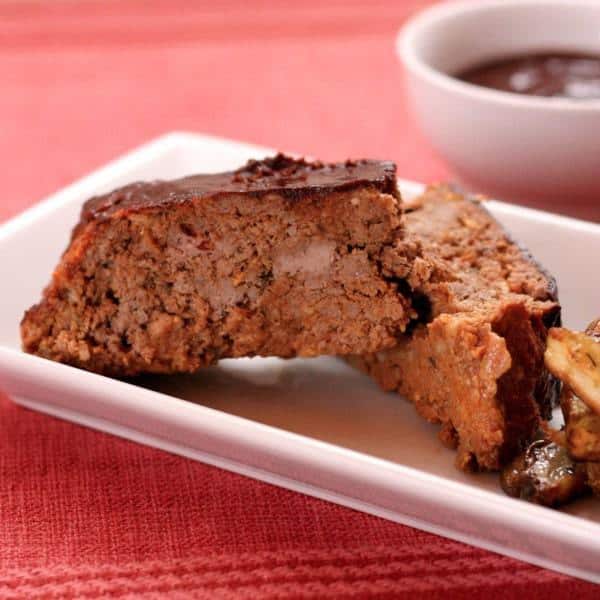 I mention in the recipe 1/2-1 c oats (as Ann mentioned 1/2-1 c breadcrumbs in her recipe). I used the oats to make it gluten-free, and with only 1/2 c it was falling apart a little. I also cut down by one egg, because I usually only put 2 in about 2 lbs of ground beef. But it was delicious, albeit a bit sloppy.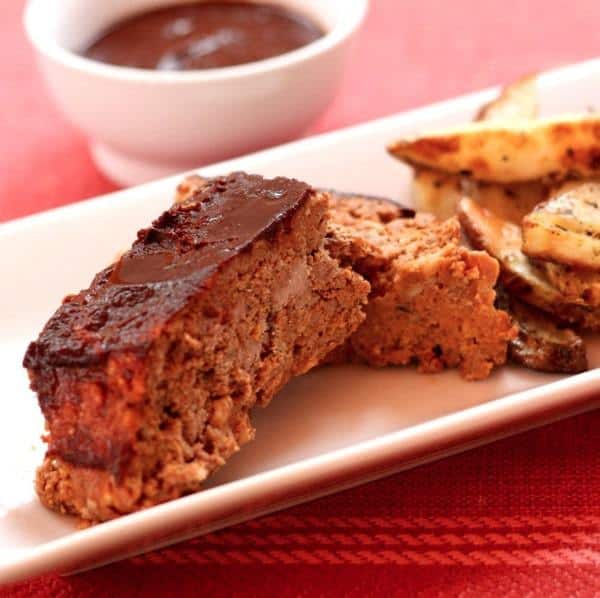 Recipes for the rest of the meal are coming!!
What "manly men meal" is the favorite of you or the manly men in your life?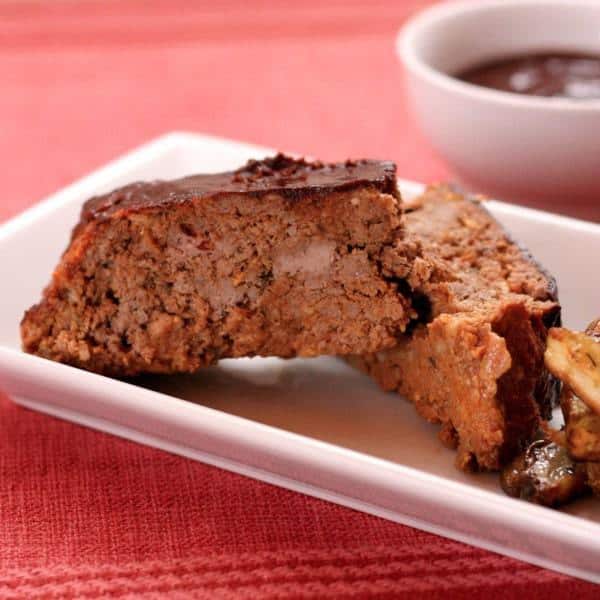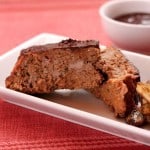 Print Recipe
Roasted Veggie Balsamic Meatloaf
Ingredients
2

pounds

ground beef

I use 93% lean, but that's just me. It is probably even taster with 80%

2 1/2

cups

roasted vegetables

see note

2

eggs

lightly beaten

1

teaspoon

dried thyme or 1 tablespoon fresh

1/2-1

cup

oats

or breadcrumbs

1/2

grated Parmesan cheese

kosher salt and freshly ground pepper

3/4

+ 1/2 c Balsamic Ketchup

divided (see note)

1/2

cup

freshly-grated Parmesan

1/2

+1/3 cup ketchup

divided

3-4

tablespoons

balsamic vinegar

divided
Instructions
Preheat your oven to 350° F.

Puree the roasted vegetables in a blender or food processor, leaving them a bit chunky.

In a large bowl, combine the eggs, thyme, Italian seasoning, oats (or breadcrumbs), Parmesan, salt and pepper, and 3/4 c Balsamic Ketchup.

Add the roasted veggie puree and stir to combine.

Incorporate the meat into this mixture, and shape it into a loaf.

Place the loaf in a baking pan, and spread the 1/2 c Balsamic Ketchup over the meatloaf as a glaze.

Bake for 50-60 minutes, or until it reaches an internal temperature of 160°F.

Let rest for a few minutes before slicing.
Notes
I used 2 1/2 c of the Balsamic Roasted Vegetables from the recipe linked below.
The Balsamic Ketchup recipe is linked below, or substitute 1/2 c ketchup + 2 T balsamic vinegar in the meatloaf, and 1/3 c ketchup + 1-2 T balsamic vinegar for the glaze.
Slightly adapted from The Fountain Avenue Kitchen's Roasted Veggie Meatloaf with Balsamic Glaze.
Enjoy!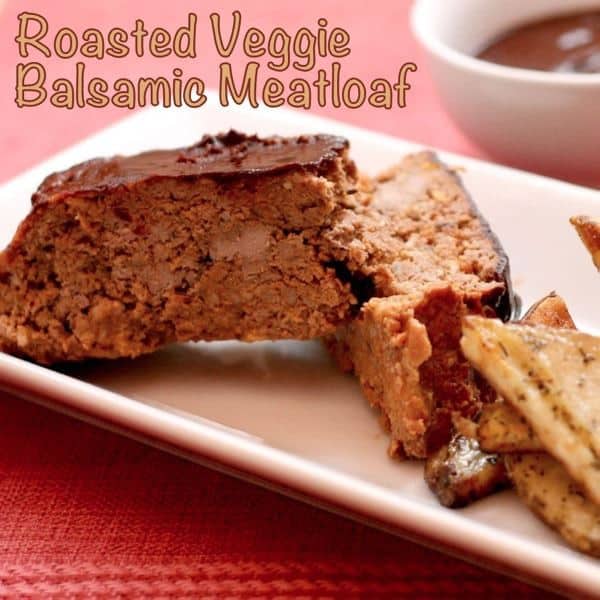 This recipe was shared with: