Lemon Parmesan Roasted Broccoli
A simple side dish that packs a ton of flavor and a surefire way to get even picky eaters to gobble down their green vegetables, one of my family's favorite recipes is this Lemon Parmesan Roasted Broccoli.
Lemon Parmesan Roasted Broccoli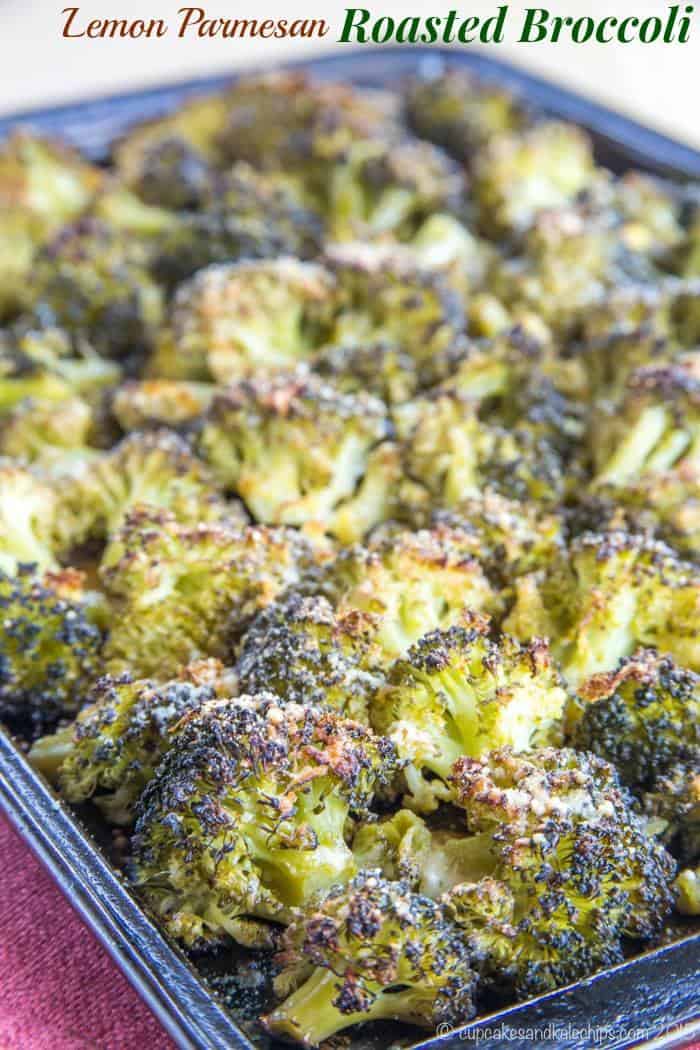 Originally posted on March 1, 2012, updated with new photos on July 14, 2015.
I thought it was about time to update some of my older posts with new photos since my photography has improved significantly over the years. Despite out of focus, odd-colored, unappetizing pictures, this post has been fairly popular, perhaps because it's so easy and soooo yummy. I can eat this broccoli like candy. If you want to see the old pics, scroll down and then boost my ego by leaving a comment about how much better my photography has gotten.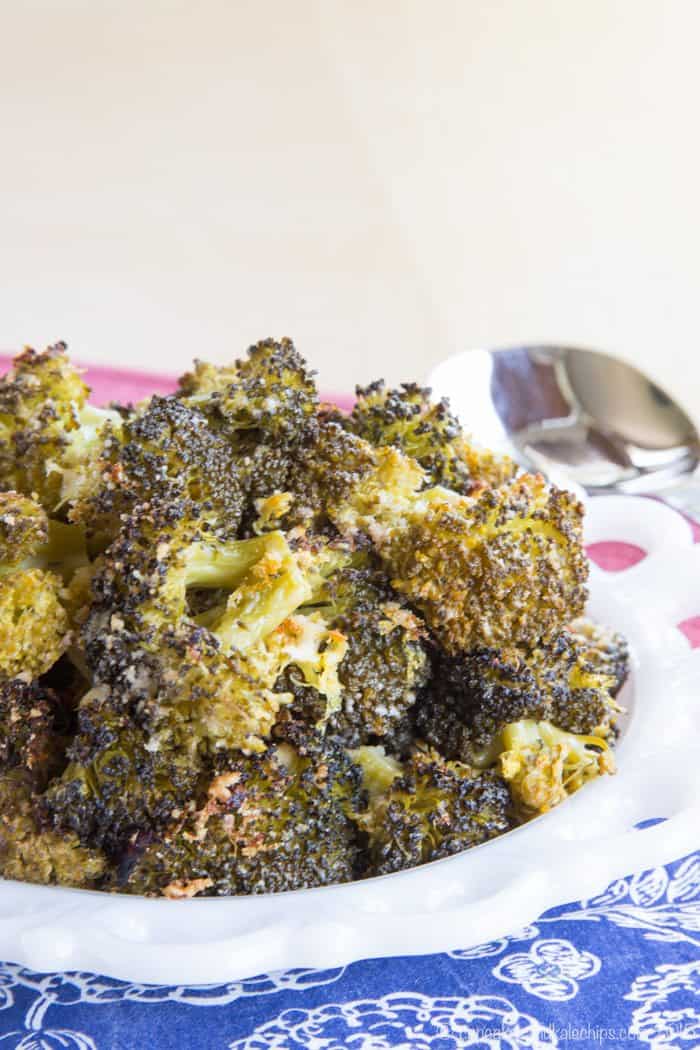 Like the Oscar acceptance speeches, I am going to keep this one short.  The past few days, I have posted the pot roast and mashed potatoes from my Oscar Night meal for some of my leading men.  I made them happy, but being a good granddaughter, daughter, wife, and mother, I also want to keep them all healthy.  So I knew that I had to work a green vegetable into the meal.  Since they were being my guinea pigs for the other parts of the meal, I figured I would stick with a tried and true recipe.  I'll call this the Best Supporting Actor of the evening, since it complemented, but didn't but didn't stand in the way of the Lead Actor and Actress.  And, for The Bug, it was a scene stealer.  He loves broccoli, and usually eats it like it is candy, especially when it is roasted.  I think it has something to do with my insane cravings for Wendy's Broccoli Cheese Baked Potatoes and Panera's Broccoli Cheese Soup when I was pregnant.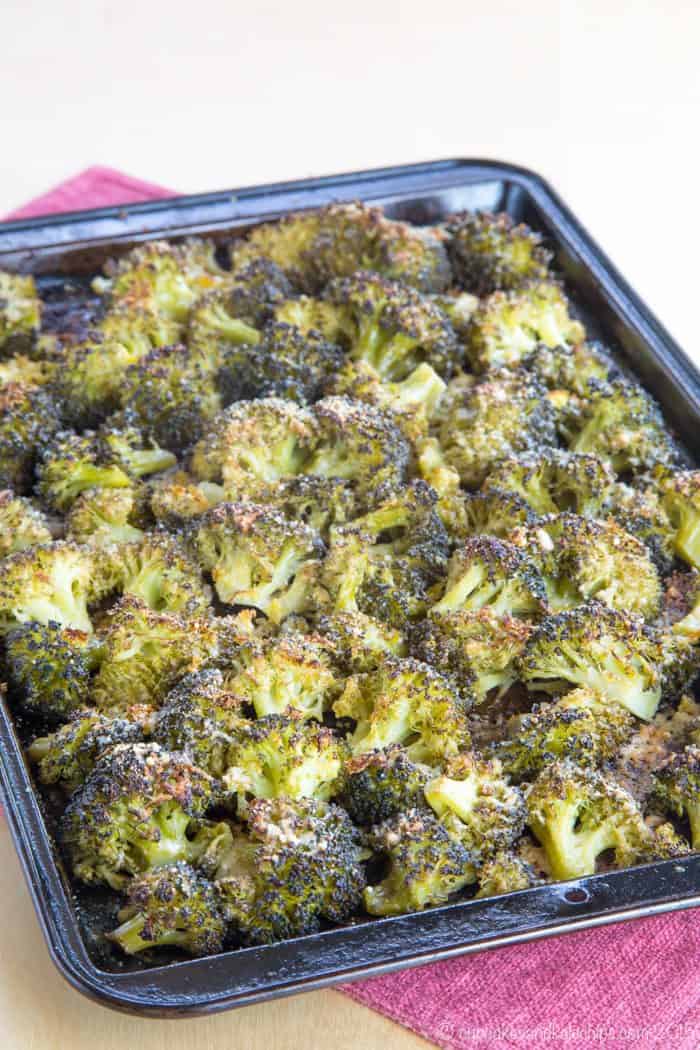 The Bug and The Hubby (and most of my family), like their broccoli fairly soft, so you'll see that I steam it a bit before roasting it.  If you like it a little firmer, you can just skip the steaming part, and maybe just roast it a bit longer.  Mmm, the browned cheese and edges of the broccoli give it a toasty, nutty flavor, and the lemon adds a bit of tang.  It is simple enough veggie side dish to make any day of the week, but special enough for a Sunday dinner.  And it is one of our faves, so I hope you like it too.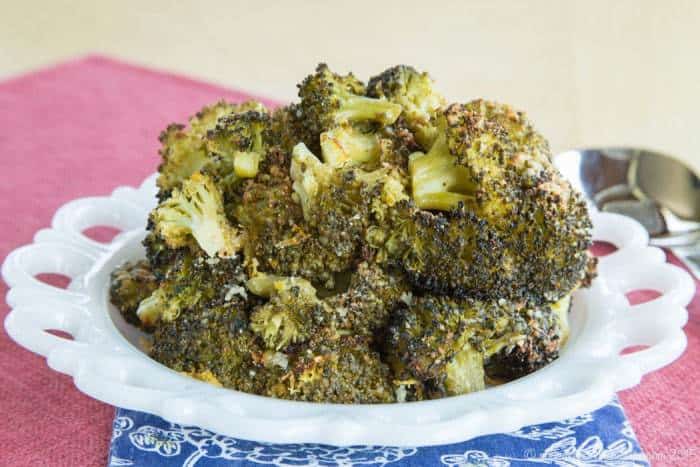 Lemon Parmesan Roasted Broccoli
A healthy and simple side dish with tons of flavor that even gets the picky eaters to eat their veggies.
Ingredients
5-6 cups fresh broccoli florets (about 3 heads, a little less than a pound)
1 lemon
1/2 Tablespoon olive oil
1/2 teaspoon kosher salt
freshly ground pepper
3 Tablespoons grated parmesan cheese
Directions
Preheat the oven to 450ºF.
Steam the broccoli until it is slightly tender.
Zest the lemon and set aside about ½ Tablespoon of the zest.
Toss the broccoli with the juice from the lemon, olive oil, salt, and pepper, and put in a glass or ceramic baking dish or spread on a baking sheet that has been sprayed with olive oil or cooking spray.
Sprinkle the parmesan and lemon zest over the broccoli.
Roast in the oven for 15-20 minutes, or until the broccoli is as soft as you like it, and the cheese and edges of the broccoli are browned and crispy.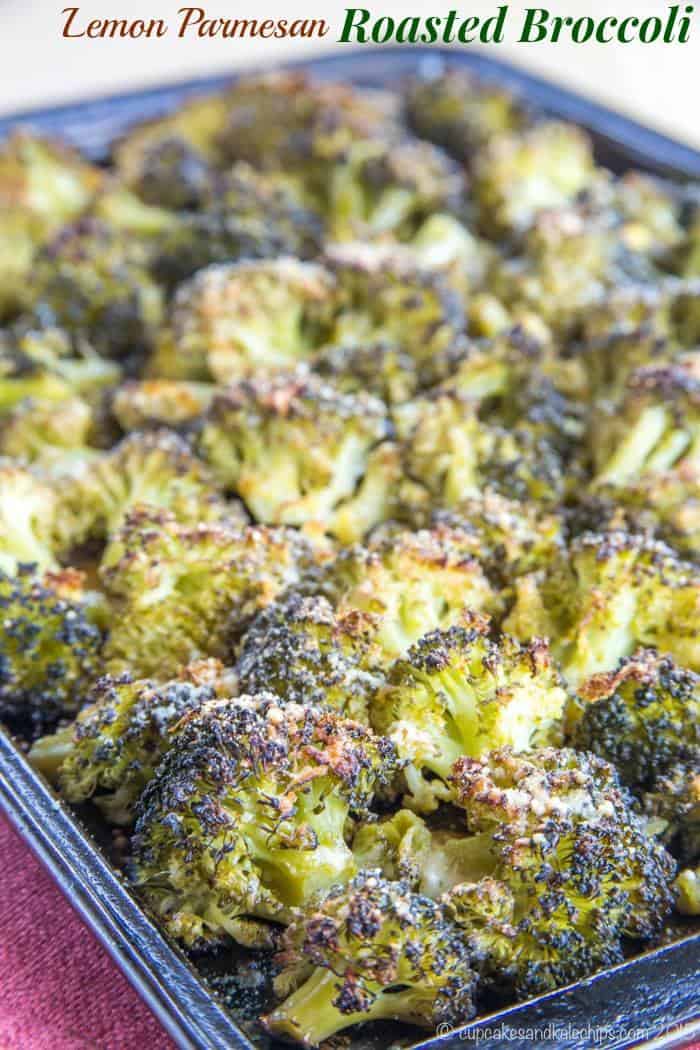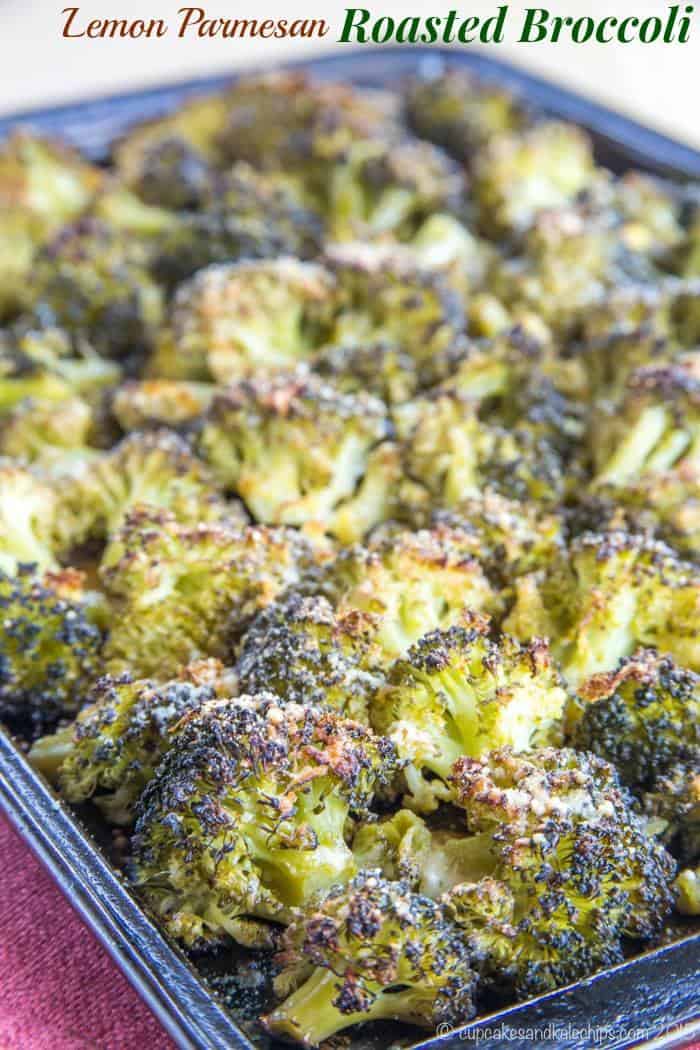 Loading nutrition data...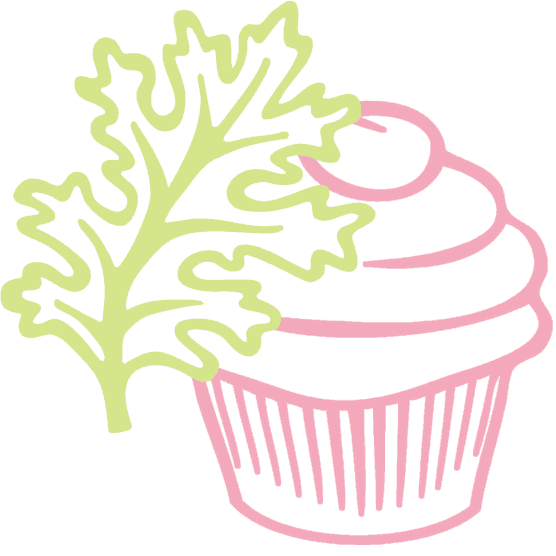 LOVE THIS RECIPE?
Give it a 5 STAR rating and share your photos on Instagram with the hashtag #CKCrecipes!
Here are some more of our favorite veggie side dishes….
Plus a few from my friends…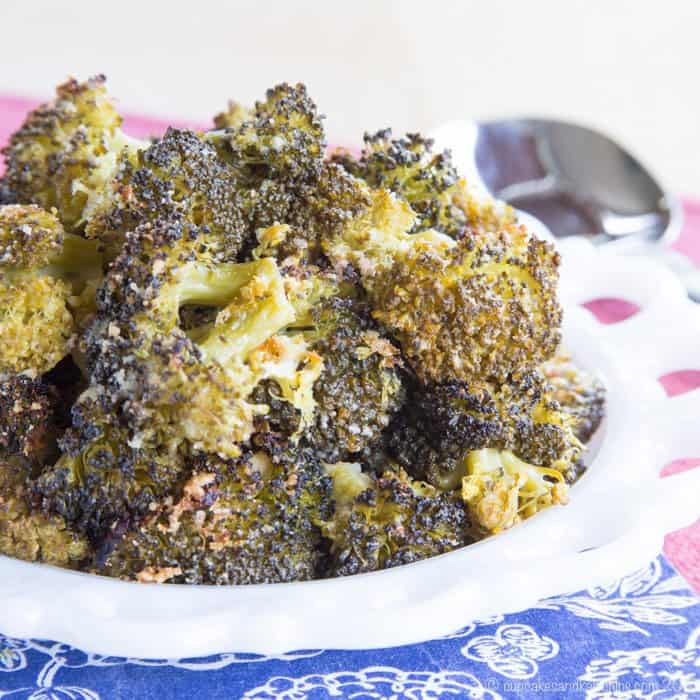 Can you believe these old photos!!