This post may contain affiliate links. Read my disclosure policy.
Feed the whole family (and still have leftovers!) with these easy Gluten-Free Pasta Dinner Ideas. A collection of hearty, kid-friendly, and healthy pasta dinners that you can make on any given weeknight.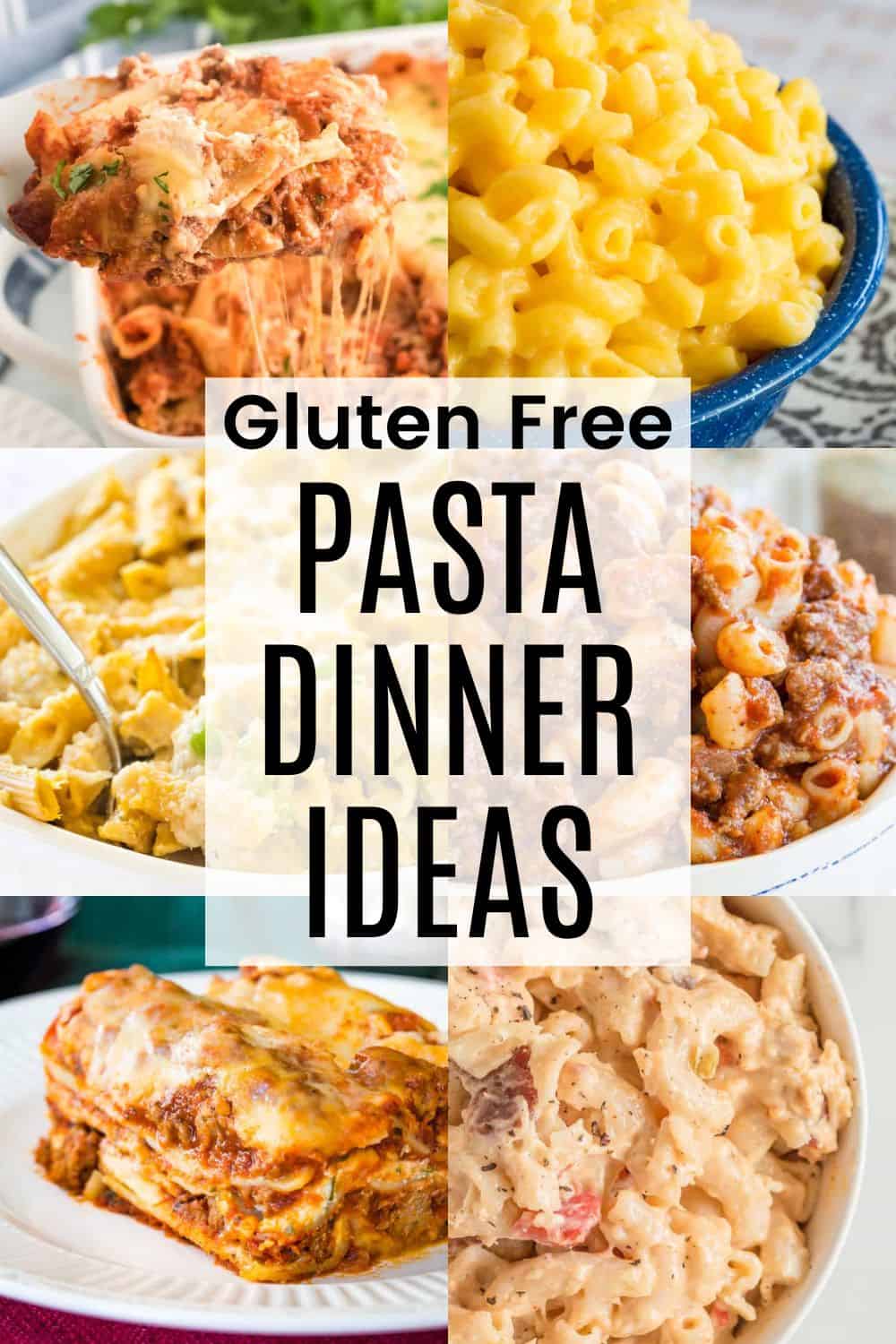 The Best Gluten-Free Pasta Dinner Ideas
Pasta may have gained a reputation as a last-minute, I'm-out-of-other-ideas family dinner, but it doesn't have to be. Sure, there will always be the nights when we boil gluten-free penne or spaghetti and slap on some Homemade Marinara Sauce or Bolognese, and call it a meal. And it's still delicious! However, as you'll see with the recipes below, it doesn't take much to jazz up a bag of humble pasta into something that's next-level satisfying.
Today I'm sharing 10 gluten-free pasta dinner ideas that are (almost) as easy to make, with all the flavor of a meal that took hours in the kitchen. These are some of our family's favorite pasta dinners that are kid-friendly, healthy, and 100% homemade. I can't wait for you to try them!
Why You'll Love These Recipes
What makes these the best pasta dinner ideas? Let's take a look at why the recipes below are destined to be on your weekly rotation soon enough:
Easy. Pasta dinners don't need to be boring, and they also don't need to take a ton of time and energy to prepare. I'm sharing my favorite pasta dinners that come together easily and taste great.
Family-friendly. It's no secret that kids love pasta, and you can rest assured that the recipes here are not only family-approved but made wholesome and healthy, too!
Great for leftovers. Who else agrees that most pasta dishes taste even better in the days after they're made? One of the best things about these recipes is that most, if not all, are perfect to store as leftovers. Don't forget to check out the section later in the post with storing tips!
Gluten-free.

The recipes below are tried and tested and 100% safe for gluten-free diets. Of course, make sure that the ingredients you're using are certified gluten-free. If you have a particularly severe allergy or sensitivity, always check with your doctor or healthcare professional to be sure.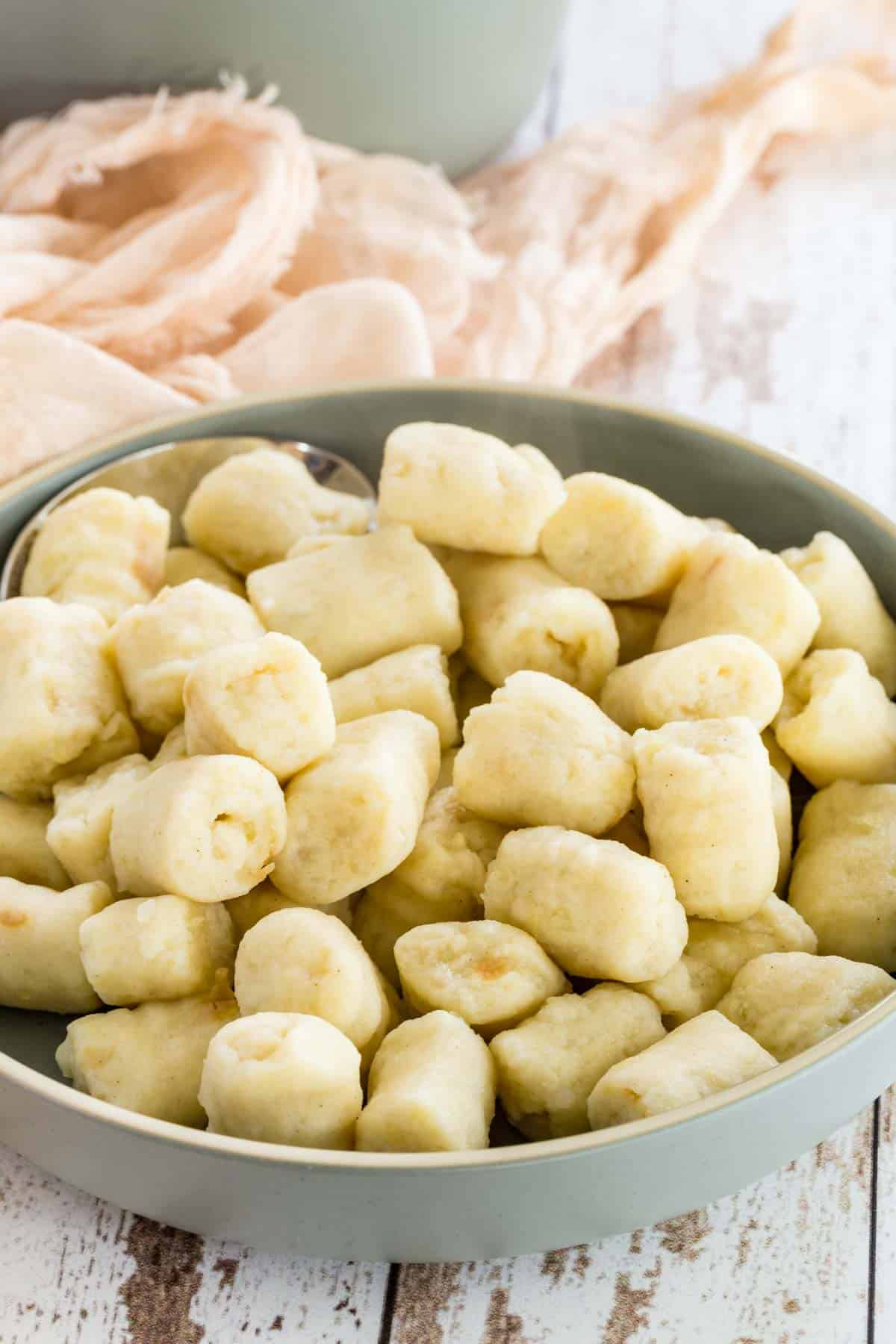 Tips for Cooking Gluten-Free Pasta
Pasta is as simple as boiling your favorite noodles in water, but there are some easy tips that can make all the difference in terms of texture and flavor. Here are my best tips for perfecting gluten-free pasta to use in all your pasta dinners:
Use enough water when boiling pasta. Make sure that your noodles have enough room to swim around while they cook. If you use a pot that's too small, the pasta will clump and stick.
Don't add oil to your pasta water. All this does is send valuable olive oil down the drain, and (contrary to popular belief) if you use a correctly sized pot, it doesn't actually keep the pasta from sticking. If you're concerned about your spaghetti clumping together, toss it in a bit of olive oil after it's drained. 
DO add salt to your pasta water. Don't forget to salt the water you'll use to boil the pasta. Add in a hefty, generous tablespoon of salt. Pasta water that's salted like the sea is key to well-seasoned pasta noodles!
Bring the water to a boil before you add the pasta. This might seem obvious, but it does make a difference if your water is at a true boil versus a gentle boil when adding the pasta. Get that water at a steady, rolling boil first!
Pay attention to cooking times. Always refer to the individual packaging when cooking pasta to know the correct cooking times. Times vary from pasta to pasta, and brand to brand, so it's important to check to ensure that your pasta is cooked properly.
Save some of your pasta water. This is an age-old trick, especially if you're making sauces or fillings to go with your pasta. The salted pasta water holds loads of richness and starches, perfect for enhancing sauces and thinning out textures without sacrificing flavor.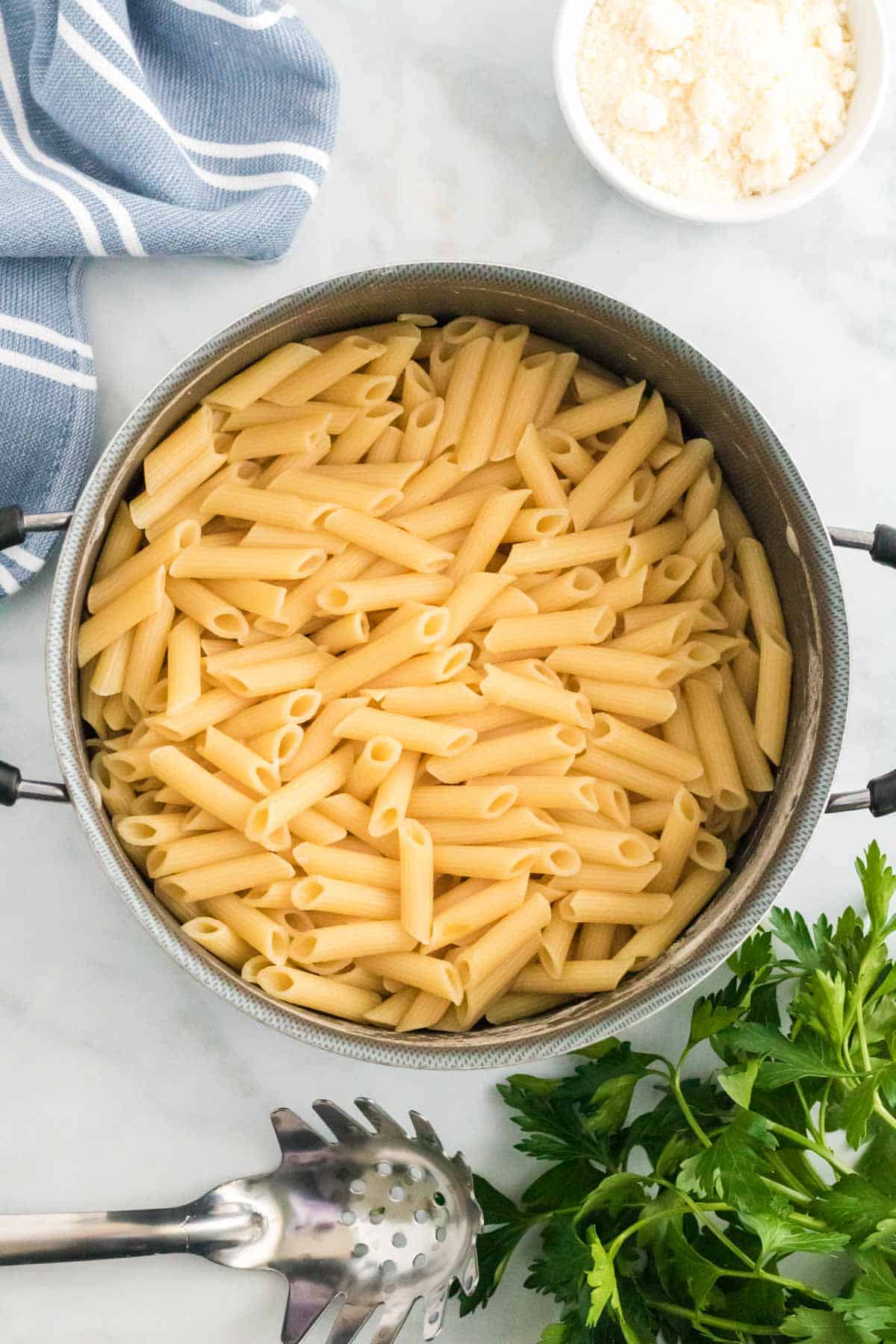 10 Gluten-Free Pasta Dinners to Make Tonight
Try these fun and easy pasta dinner ideas that you'll want to make for every night of the week.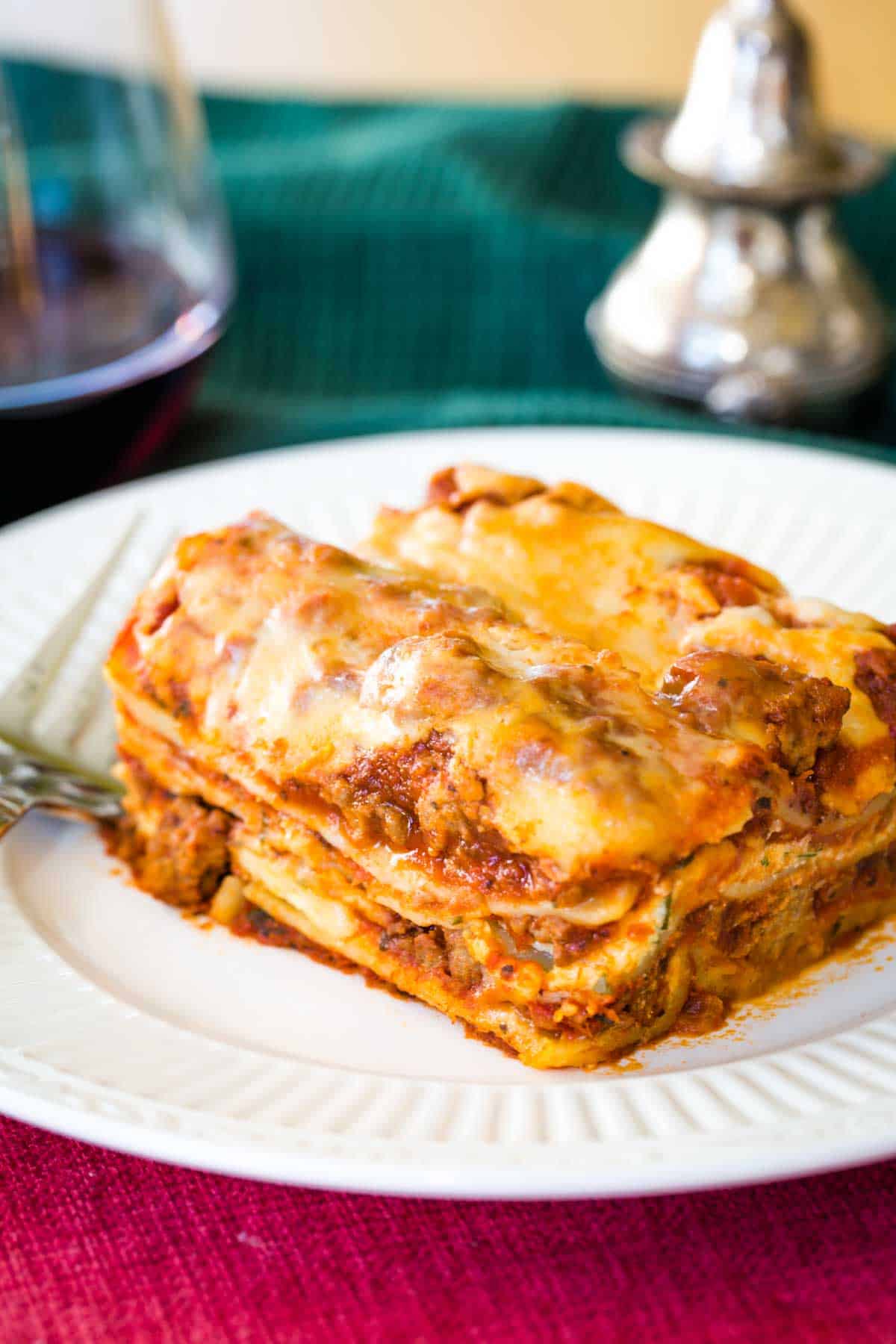 This best-ever gluten-free lasagna recipe is a family-favorite pasta dinner. This saucy lasagna with meat sauce is perfect for feeding a crowd, and saving for leftovers!
Get The Recipe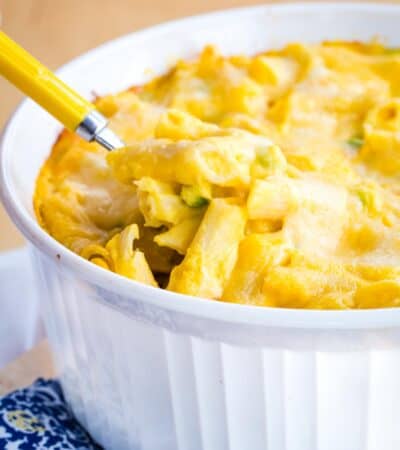 This butternut squash mac and cheese recipe is a healthier version of everyone's favorite kid-friendly comfort food. Made with two different kinds of cheese, sneaky veggies, and a whole lot of rich and creamy flavor.
Get The Recipe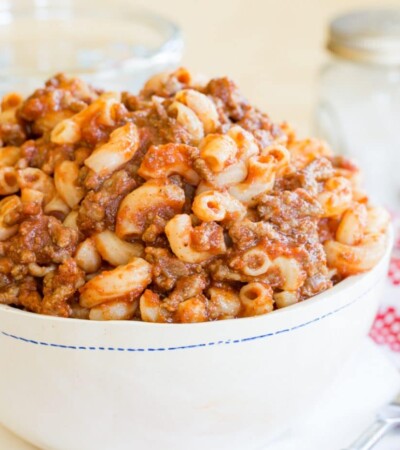 You don't need to buy the canned stuff to revisit this childhood favorite. My homemade gluten-free beefaroni recipe is a fast and easy family dinner made with just 5 ingredients, with all the beefy tomato flavor of the original.
Get The Recipe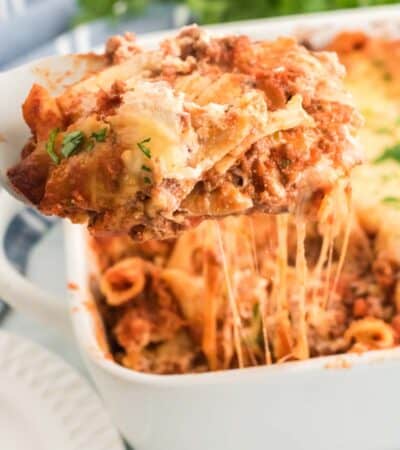 Gluten-free baked ziti is the ultimate pasta casserole, and this recipe is the BEST. Cheesy, meaty, hearty, and satisfying, it's a comforting recipe that the whole family loves.
Get The Recipe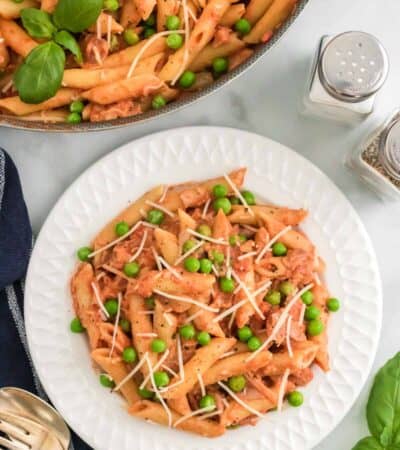 If you love penne alla vodka, prepare to fall in love with this gluten-free version. I skip the vodka, and the sauce still comes out velvety and full of rich tomato flavor. Quick, simple, and totally delicious!
Get The Recipe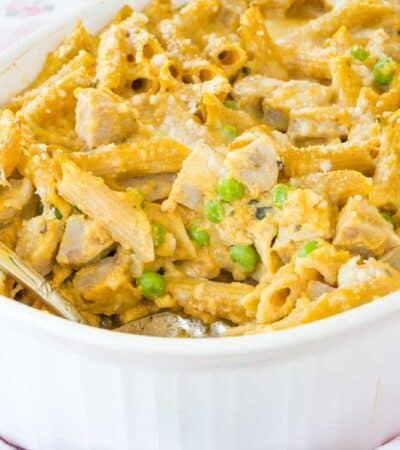 This is one of my favorite gluten-free pasta recipes to make in the fall, but it's just as tasty all year round! My baked pumpkin penne pasta is tossed with tender chicken in a silky pumpkin cream sauce, for a satisfying all-in-one meal.
Get The Recipe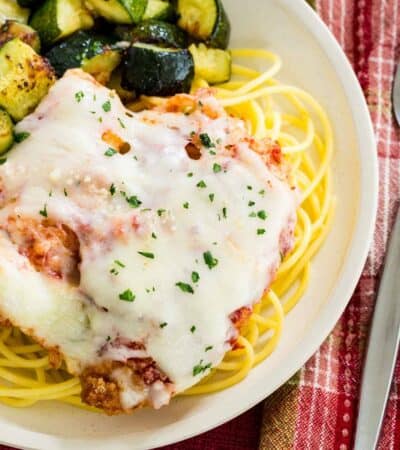 Make this homemade, gluten-free version of the Italian-inspired classic! Chicken parmesan never gets old. Made from juicy, crispy chicken tenders smothered in marinara sauce and mozzarella, then served over a bed of tender gluten-free spaghetti.
Get The Recipe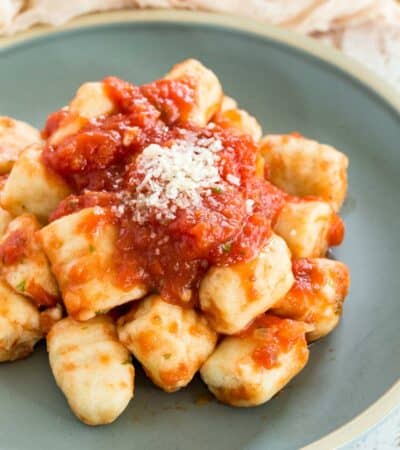 My easy homemade gnocchi recipe is 100% gluten-free and 100% a winner every time. This traditional potato pasta is ready in no time for a filling meal that you can customize with any pasta sauces you prefer.
Get The Recipe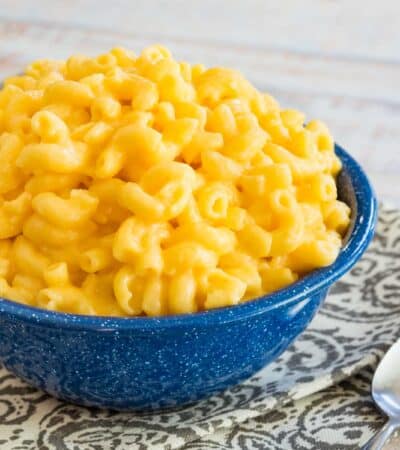 Make the best mac and cheese on the stovetop! Once you've tried this easy gluten-free recipe, you'll never want to make another homemade mac and cheese again.
Get The Recipe
Take your homemade mac and cheese and bulk it up with flavorful crispy bacon and protein-packed chicken in this simple, mouthwatering recipe. It's a fun spin on an easy one-pot meal!
Get The Recipe
Make It a Meal
Looking to turn your pasta dish into a well-rounded meal? Serve any of the dinner ideas mentioned here with one or more of these easy side dish suggestions:
Storing and Reheating Leftover Pasta
Most pasta dinners are great to make ahead, and leftovers can be stored in the fridge for a few days. Store leftovers airtight, and reheat them either in the microwave or on the stovetop. It's always a good idea to refer to the specific storage instructions for each recipe.
Can I Freeze Cooked Pasta?
Again, most pasta recipes are fine to freeze after they're cooked. Allow the dish to cool completely, then store the pasta airtight and freeze it for up to 3 months. Defrost your pasta dinner in the fridge before following the reheating instructions.
Of course, not all pasta dinners are freezer-friendly, particularly if they're made with ingredients that don't hold up well when frozen. Check the freezing instructions for individual recipes to be sure!
More Easy Gluten-Free Dinner Ideas