Greek Yogurt Creamy Balsamic Vinaigrette Dressing
Disclosure: This post may contain affiliate links. Cupcakes & Kale Chips is a participant in the Amazon Services LLC Associates Program, an affiliate advertising program designed to provide a means for us to earn fees by linking to Amazon.com and affiliated sites.
Just five ingredients and a few seconds to have a tasty and creamy homemade salad dressing to drizzle over your favorite greens.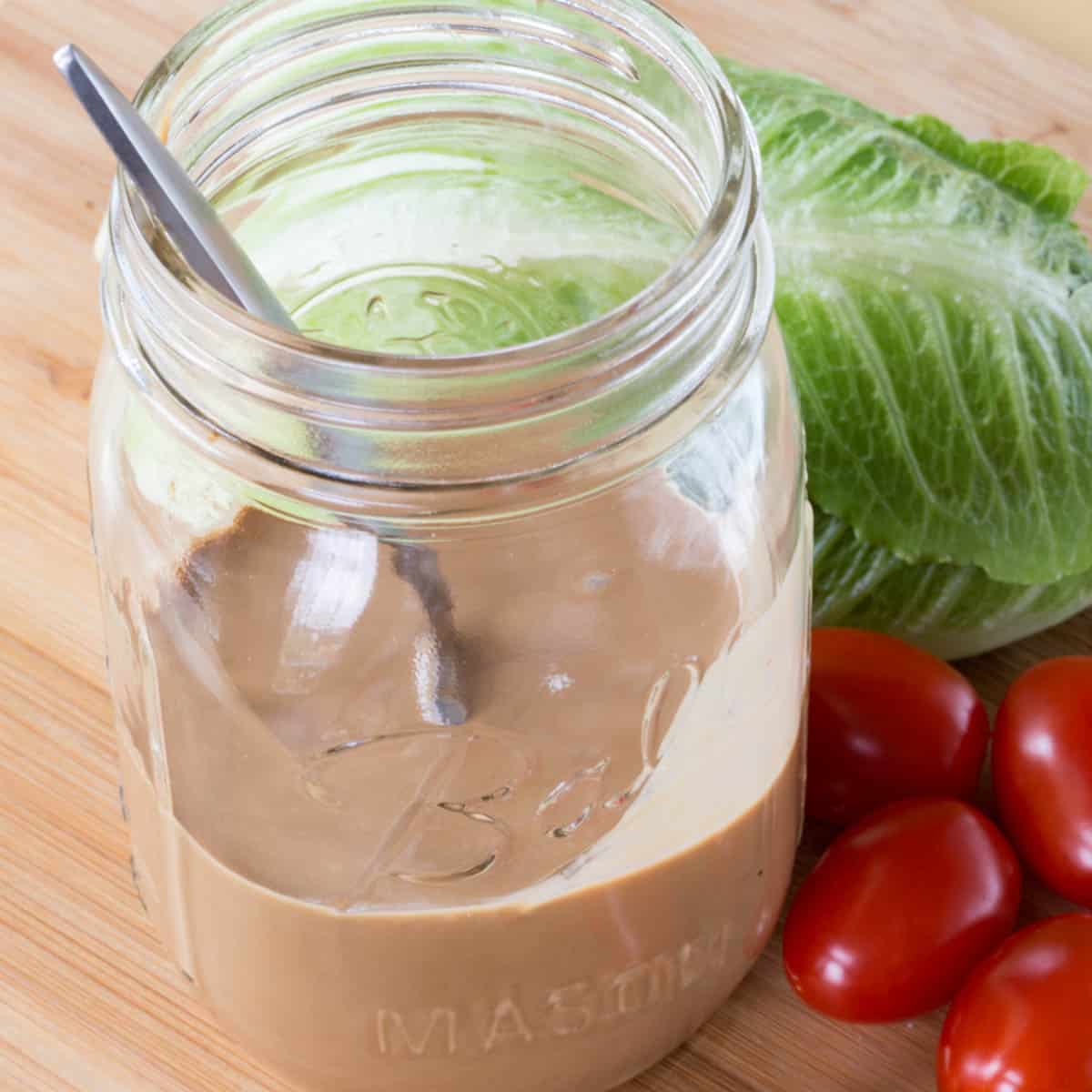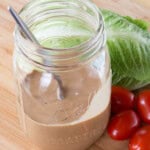 Creamy Balsamic Vinaigrette Dressing is just as rich and delicious as the creamy salad dressing you get in restaurants or from a bottle, but this healthy salad dressing is made lighter with Greek yogurt. This easy gluten-free salad dressing recipe can be made in a couple minutes with only five ingredients. It proves that homemade salad dressing can be easy, and it will become a new favorite.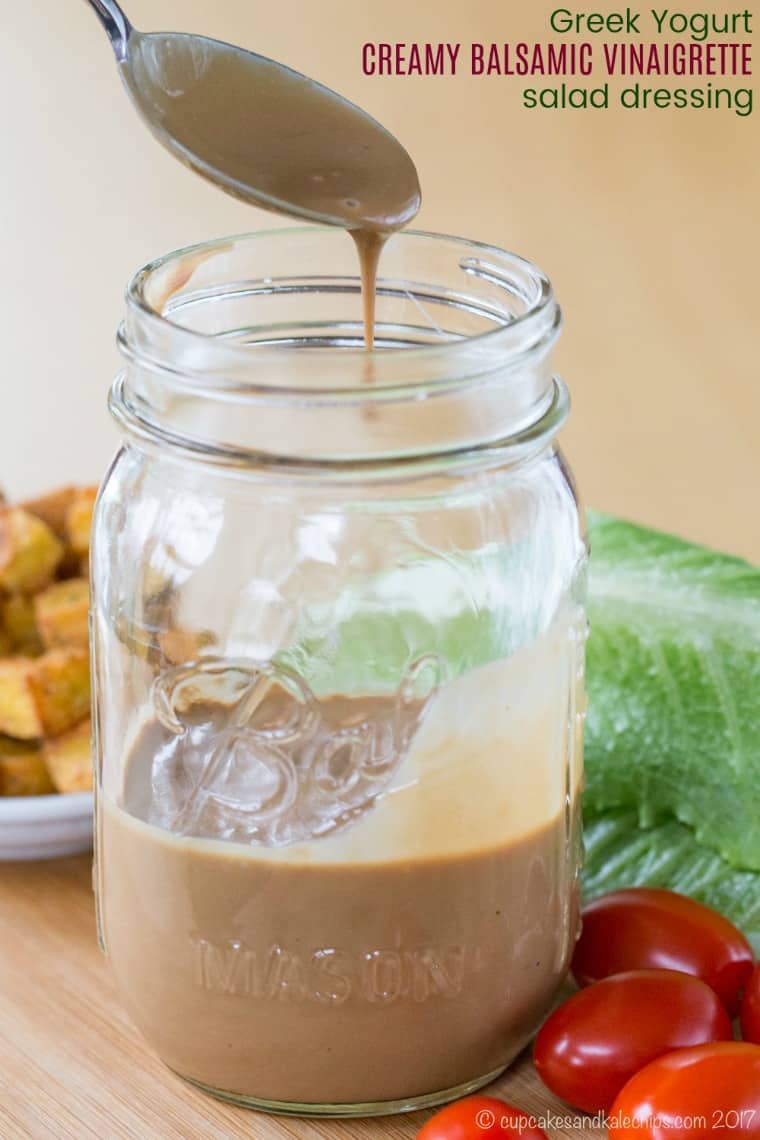 MY LATEST VIDEOS
How to Make Healthy Salad Dressing
The Greek yogurt and just a bit of olive oil give this healthy homemade salad dressing the rich smoothness of those heavier creamy dressings you get in restaurants or in the grocery store, but it has no preservatives or other funky ingredients, and fewer calories. In fact, you only need five ingredients. Just combine them all and shake it up.This Greek Yogurt Creamy Balsamic Vinaigrette Dressing will become a kitchen staple.

This post was originally published on November 7, 2013. Updated with new photos on May 1, 2017 and video added on May 29, 2018. The little Baby Smiles is now a big boy and The Bug is an even bigger boy!
I was finally getting back on track.  After starting that year with gestational diabetes and a fairly painful pregnancy, once Baby Smiles was born, all I wanted to do was sit on my butt and eat all the sweets that I had to give up due to my very strict diet for the last 10 weeks of my pregnancy.  
I had been giving myself all sorts of excuses – Baby Smiles still wasn't sleeping through the night and I needed my energy; I didn't have time to exercise because I really really needed to keep up with all of my blog stuff. That sort of thing.
But I started to get back on the bandwagon again. I was getting myself out of bed to exercise a few times a week, or going out for walks when I could. And I was trying to cut down the nighttime sugar binges by shifting my chocolate peanut butter banana smoothie habit to evening instead of having it midday and then having dessert at night.
And while I was at a healthy weight despite a few post-pregnancy pounds that I still hadn't dropped, I needed to do this to have more energy, to be healthier inside, and to be a good example for my boys. These simple changes made me less lethargic, more productive, and just generally in a better mood. All good things.
The last habit to get back to was my daily salad habit at lunch. This easy gluten-free yogurt salad dressing was a help…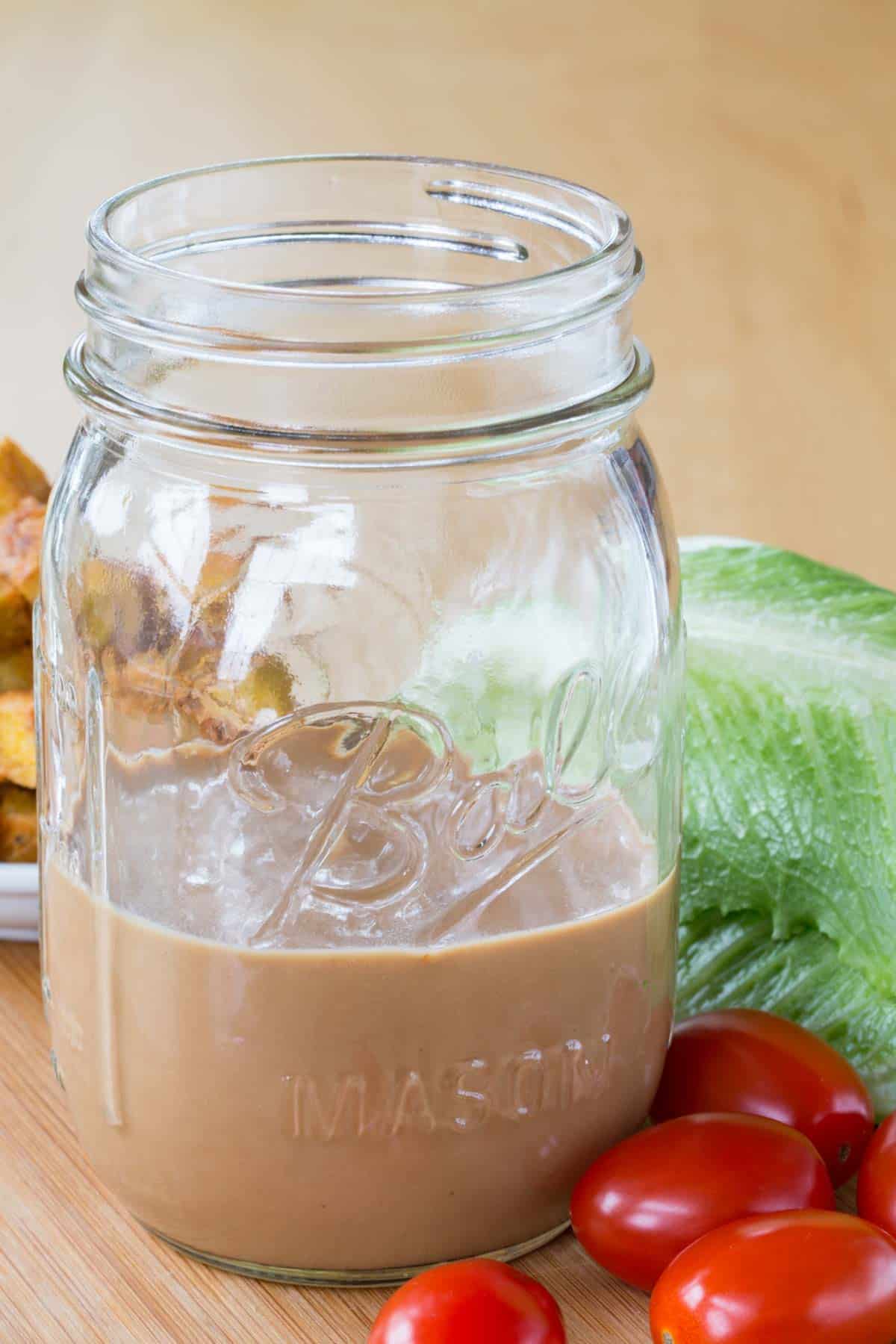 Greek Yogurt Creamy Balsamic Vinaigrette Dressing Recipe Tips:
If you combine all the ingredients in a mason jar before shaking it up, you can store it in the refrigerator for several days.

With all the flavor from the balsamic vinegar, you don't need to use a lot, which also saves calories.

It is perfect for dressing a simple side salad, for an entree salad with romaine, maybe some shrimp, roasted red peppers, olives and feta, or with mixed baby greens, apples, and blue cheese.

We've enjoyed it on an

Italian-Style Wedge Salad

with

Parmesan Polenta Croutons

, as well as a glammed up BLT known as the "PAT" or

Prosciutto, Arugula and Tomato Sandwich

.
What do you need to make Greek Yogurt Creamy Balsamic Vinaigrette Dressing?
The basic ingredients are plain Greek yogurt, balsamic vinegar, olive oil, honey, Dijon mustard, salt, and pepper.
Mason jars are great for shaking and storing the dressing.
This salad dressing shaker is one of my favorite kitchen gadgets.

You can also whisk it in a bowl.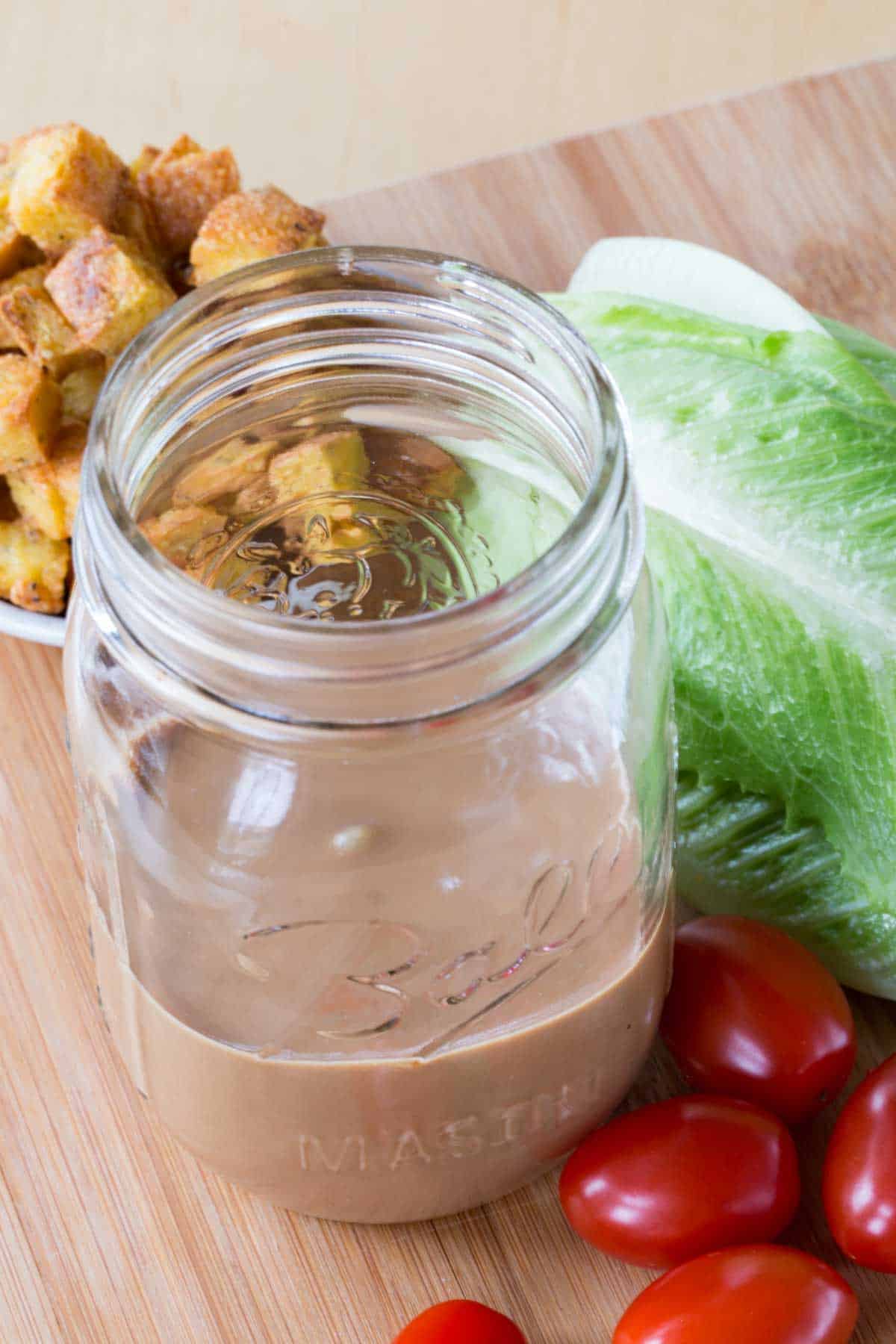 Looking for some more healthy homemade salad dressing recipes?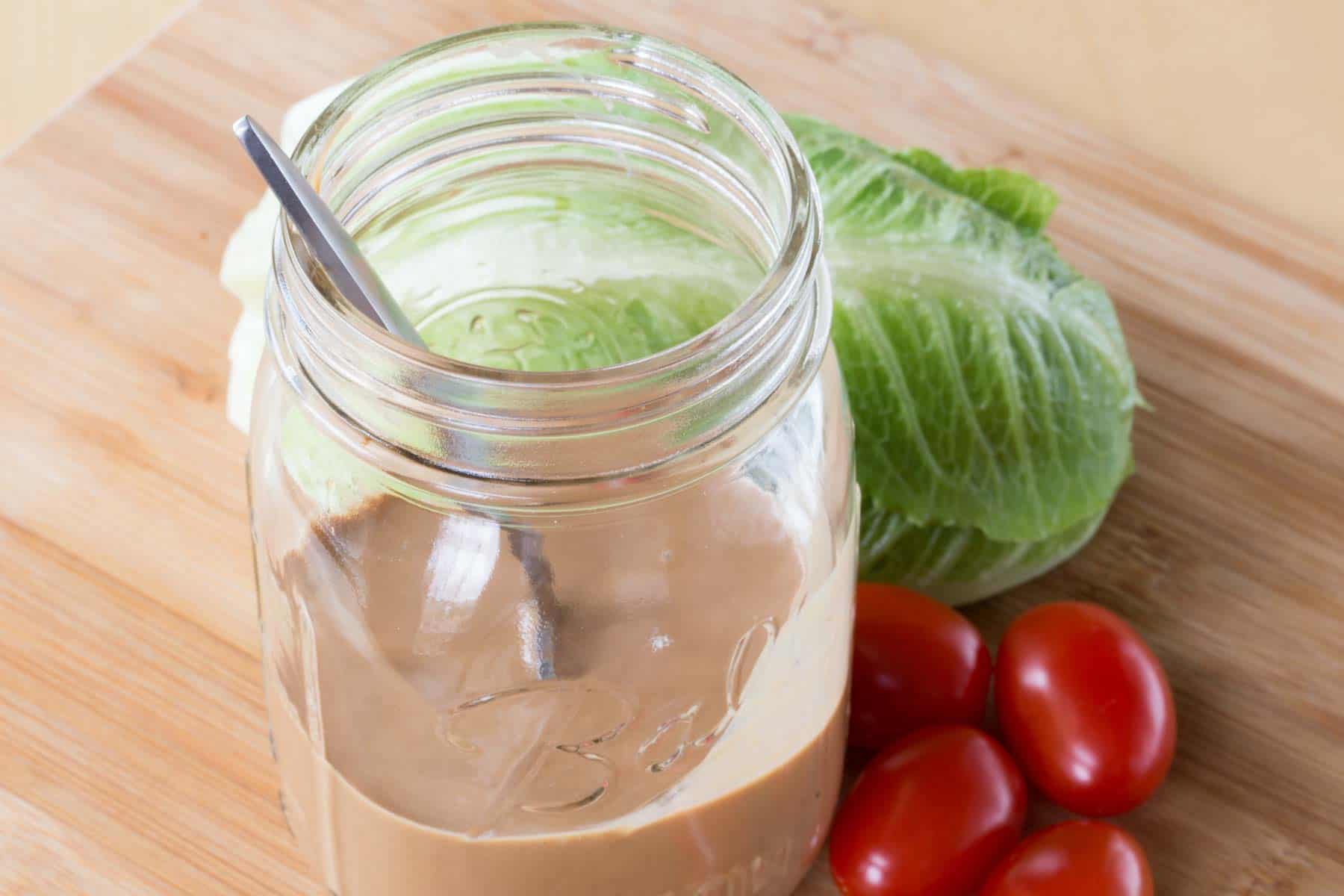 Want to chat with fellow foodies? Join my No-Fuss Food and Fun group on Facebook. 
For more yumminess from me and my foodie friends, keep up with me on…
Or sign up to have Cupcakes & Kale Chips delivered straight to your Inbox!
Greek Yogurt Creamy Balsamic Vinaigrette Dressing
Shake it up in seconds and get ready to pour this healthy salad dressing over all your favorite salads. It even makes a delicious dip for veggies. It's rich and creamy, with the tangy sweetness of balsamic vinegar, making it the perfect complement for Mediterranean salads, salad with fruit, or a simple spinach salad. I hope you'll leave a comment and give it a FIVE STAR rating and share a photo on this pin on Pinterest!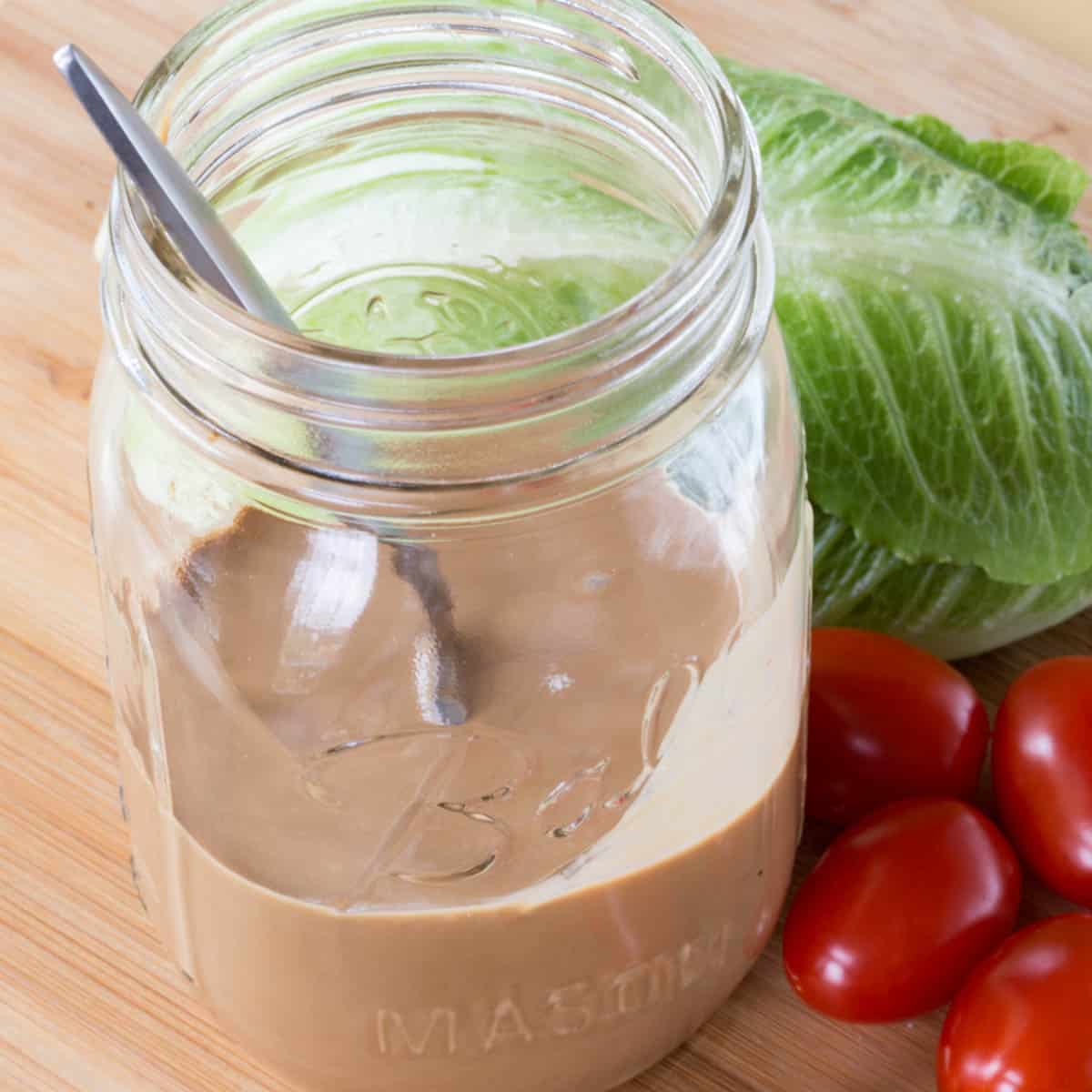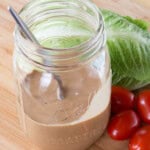 Print Recipe
Creamy Balsamic Greek Yogurt Vinaigrette
Just five ingredients and a few seconds to have a tasty and creamy homemade salad dressing to drizzle over your favorite greens.
Ingredients
1/2

cup

plain Greek yogurt

1/4

cup

balsamic vinegar

2

Tablespoons

olive oil

1

Tablespoon

Dijon mustard

1

Tablespoon

honey

salt & pepper

to taste
Instructions
Combine all ingredients in a bowl or jar and shake or whisk until combined and smooth. Adjust seasoning with salt and pepper.
Nutrition
Serving:
2
Tablespoons
|
Calories:
57
kcal
|
Carbohydrates:
4
g
|
Protein:
1
g
|
Fat:
3
g
|
Sodium:
29
mg
|
Potassium:
8
mg
|
Sugar:
3
g
|
Vitamin A:
0.2
%
|
Calcium:
1.9
%
|
Iron:
0.5
%
Original Creamy Balsamic Vinaigrette photos: