This post may contain affiliate links. Read my disclosure policy.
Whether you are planning your menu for the Big Game or just looking for something hot and spicy for cold winter nights, chili is the comfort food you need. In this collection of the Best 25 Chili Recipes, you'll find ideas that feature beef, pork, chicken, turkey, and even meatless vegetarian versions of this wholesome and classic dish!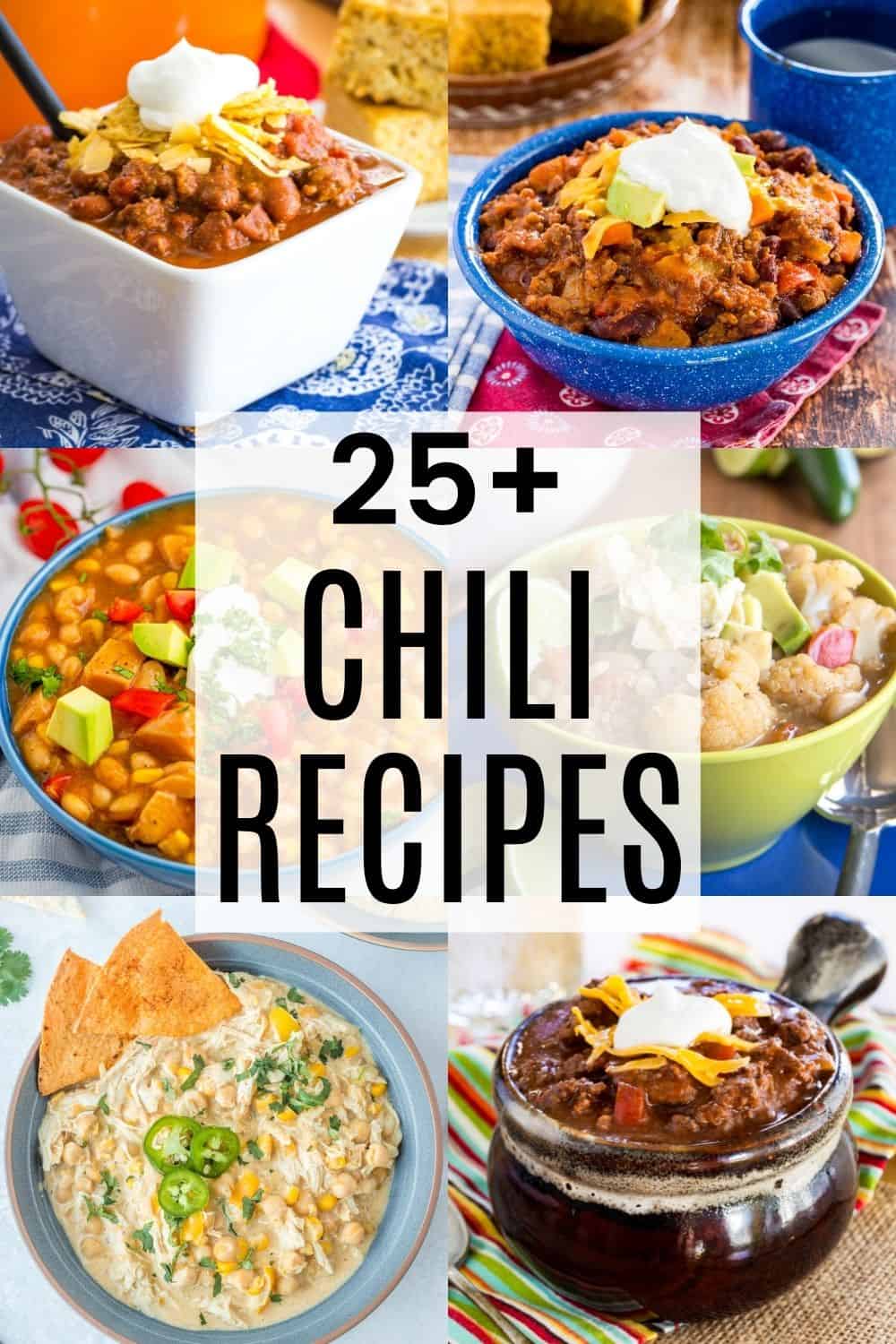 What Makes the Best Chili?
Chili is such a personal thing. Some people like beans, while for others no-bean chili is the only option. Beef might be the most common meat to find in these recipes, but others are willing to branch out to turkey, chicken, or pork. There are also a ton of vegetarian chili recipes, loaded with vegetables, lentils, or other beans.
Some people let it simmer all day on the stove, others toss everything into a slow cooker. But there are also plenty of 30-minute chili recipes or chilis to make in the Instant Pot so you can have a quick dinner that warms you inside and out.
Then there's the matter of how you serve it. You can put out tons of toppings like cheese, sour cream, and onions. Spoon it into a bread bowl, baked potato, or even a chili stuffed acorn squash. And don't forget a nice hunk of cornbread, unless you prefer tortilla chips or even Texas toast. It's totally customizable!
What do you need to make the best chili?
Last updated on December 1, 2022 12:46 pm
Try the Best Chili Recipes
When it comes to flavors, spice blends, and ingredient combos, the possibilities are endless. That is why I am sharing this collection of the best chili recipes ever. Besides chilis that use different types of meat, there are veggie chili recipes too! And they are all gluten free. Everyone is sure to find something to love.
Chili with Beef and Pork
Probably the most classic way to make chili is with beef. The only question is whether to use stew beef, ground beef, or some combination.
Loaded with two different kinds of beef, beans, and plenty of secret spices that add a ton of flavor but not too much heat. And of course, the secret to amazing flavor is bacon!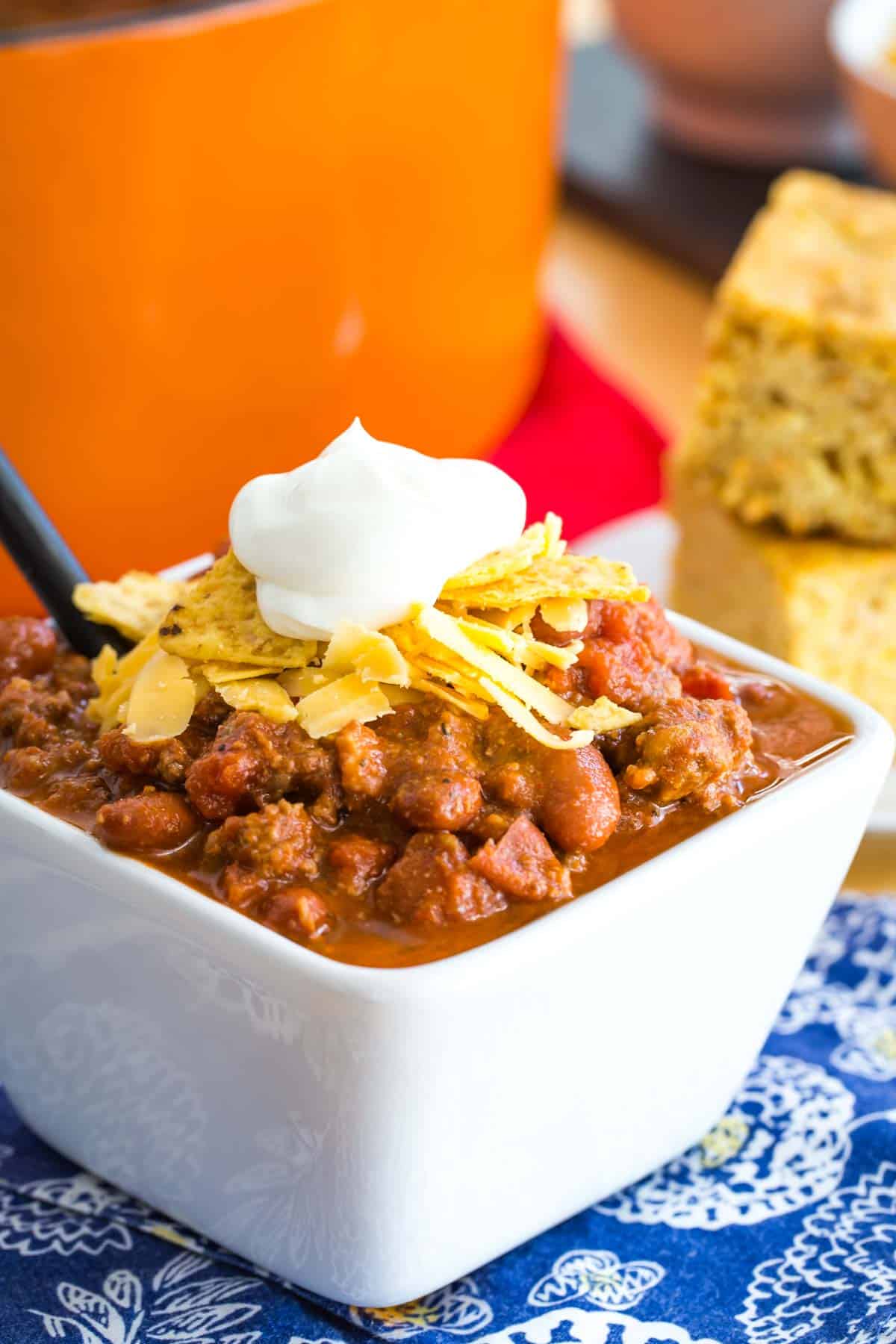 This crockpot chili can be put together quickly in the morning so you can come home to a delicious combination of sweet heat and meaty bites of beef, beans, and tomatoes with surprising bursts of juicy, sweet pineapple.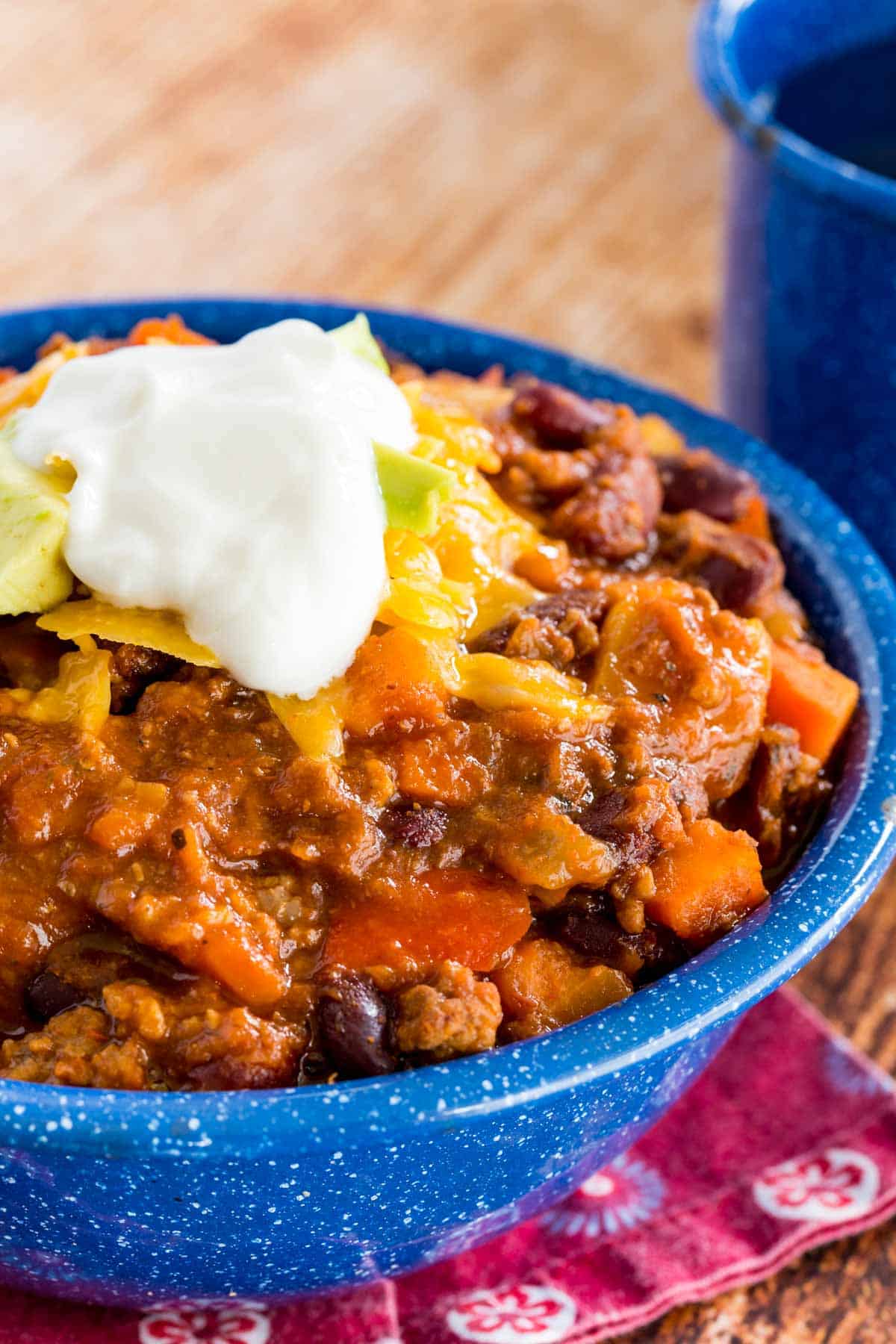 Keto comfort food you can make in your Instant Pot or slow cooker. Easy and tasty, it's a hearty meal that is sure to satisfy.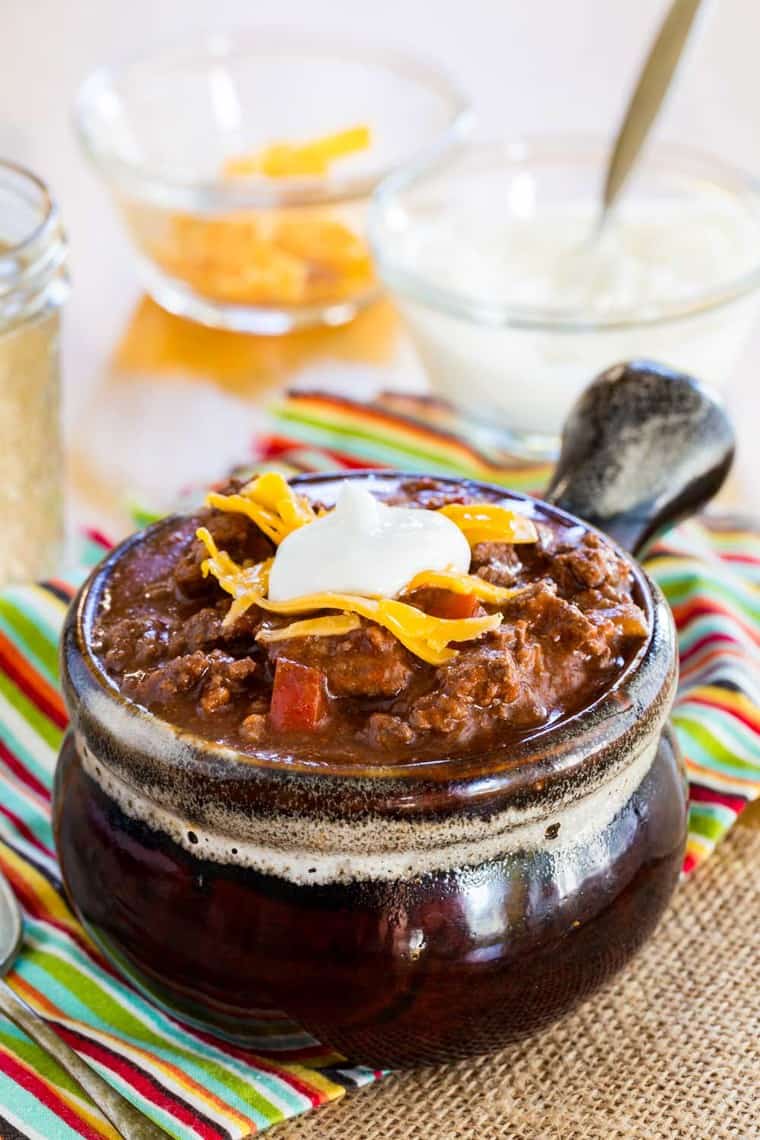 More Beef and Pork Chili Recipes
Chili with Chicken and Turkey
Hearty, creamy, and delicious, it's the cozy comfort food made with simple ingredients that will warm you up on the coldest nights.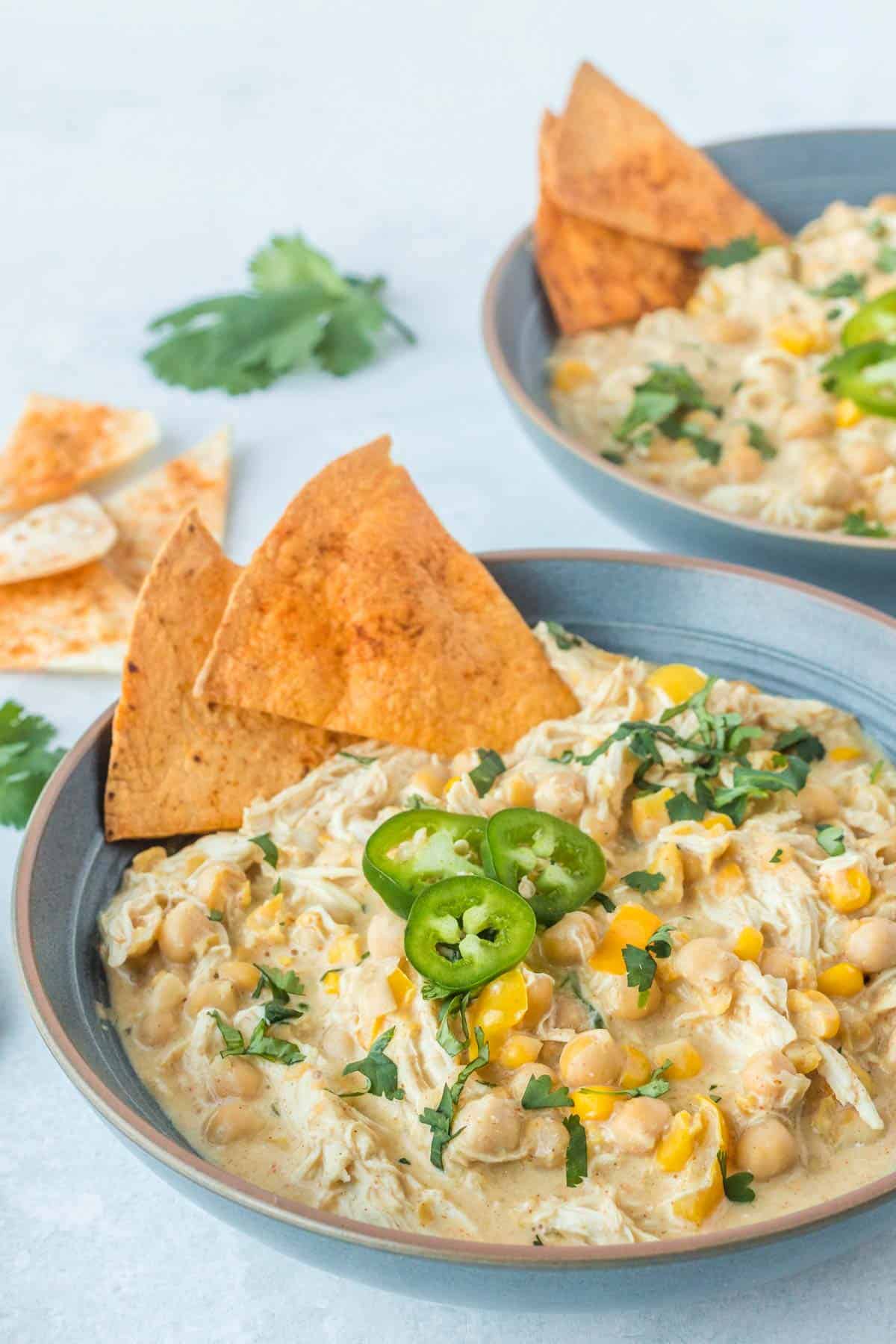 A crockpot chili recipe with plenty of sweet heat and simmered-all-day flavor that is sure to satisfy a hungry family.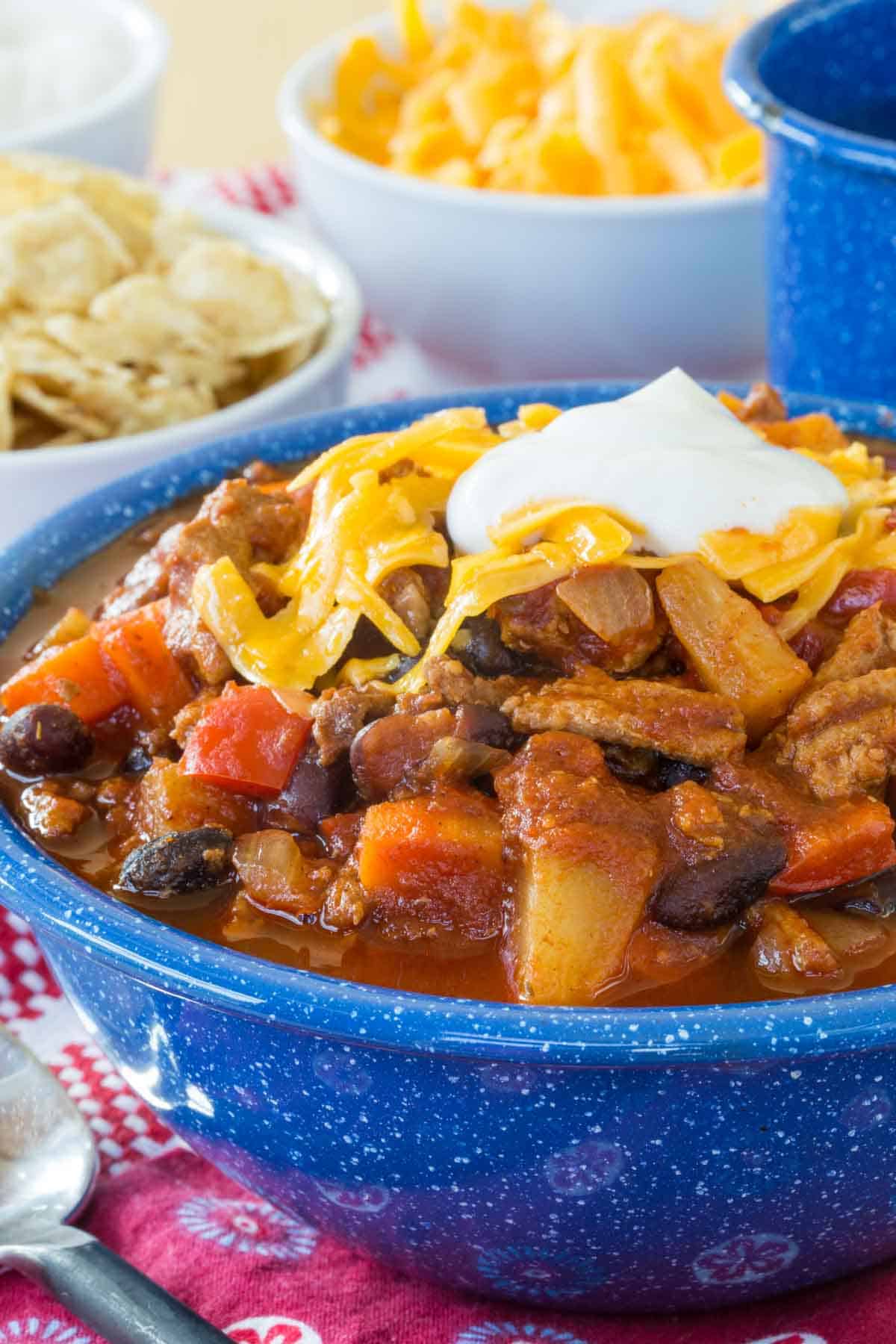 Using leftover turkey (or even chicken) makes it come together quick and easy, and the perfect blend of spices and creamy white beans gives this chili recipe the satisfying flavor you crave at the end of a cold day.
A healthy chili recipe with the perfect amount of smoky spice and deep, rich flavor like it cooked for hours, but can be on the table in 30 minutes.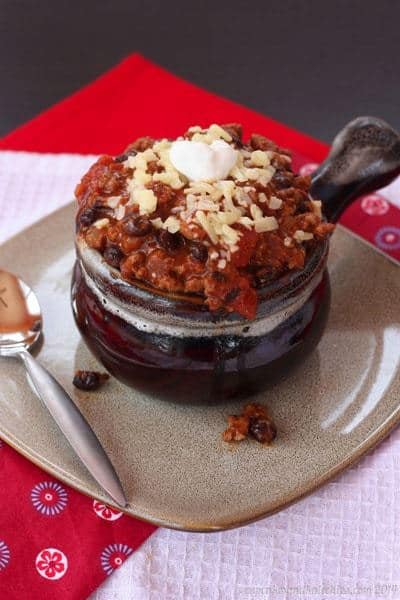 More Chicken and Turkey Chili Recipes
Vegetarian Chili Recipes
A hearty and satisfying veggie-packed vegetarian chili recipe with so much flavor, texture, and yes, even protein that you won't be missing the meat.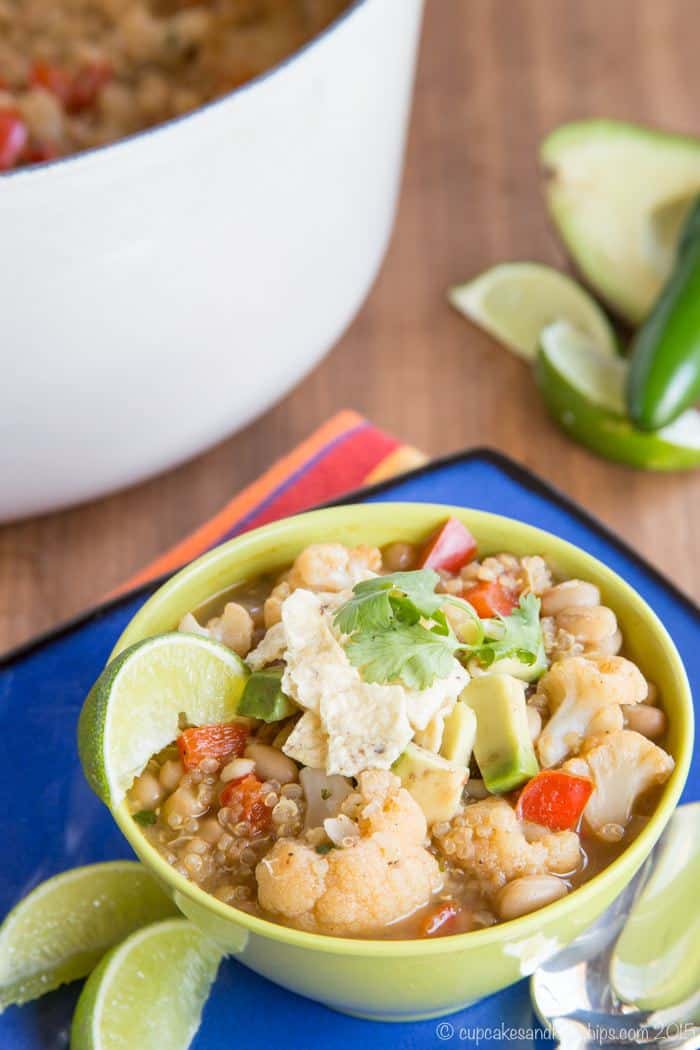 More Meatless Chili Recipes