This post may contain affiliate links. Read my disclosure policy.
The holidays aren't complete without enjoying some of your favorite Gluten Free Christmas Desserts. With both classic recipes and new ideas featuring the traditional flavors you love, get ready to enjoy all of the best sweets and treats of the season!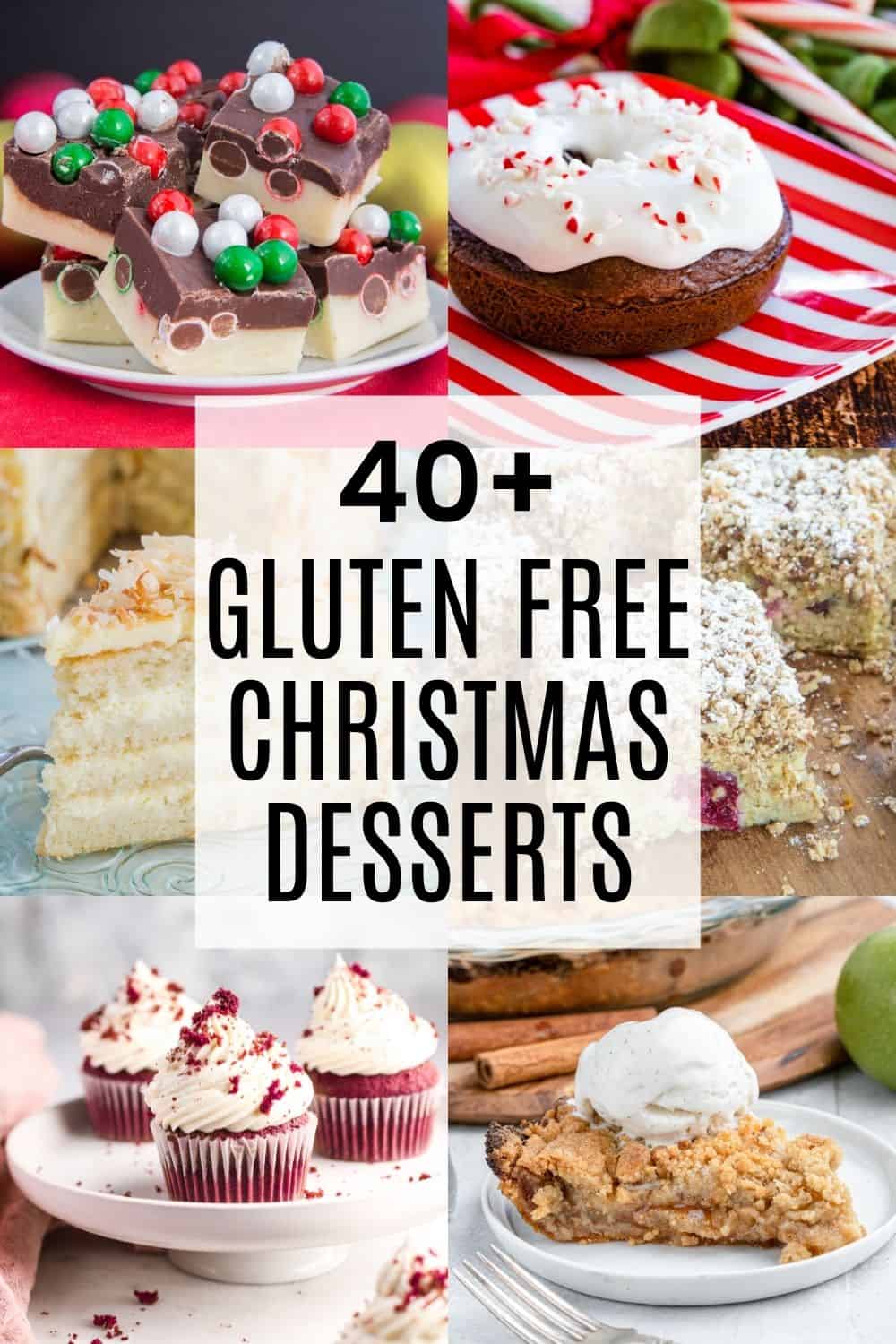 The Best Gluten Free Christmas Desserts
Those who are gluten free due to celiac disease or another gluten allergy or intolerance may sometimes feel like they can't enjoy some of their favorite parts of the holiday season. I know I felt that way since food is such an important part of the celebration in my family. Over time, though, I have experimented with naturally gluten free flourless desserts and learned more about gluten free baking. That means that now Christmas is just as sweet as it always was.
When it comes to gluten-free desserts for the holidays, most people think of cookies. I mean, they are Santa's favorite. Here are a few classics that I love!
And if you need more, I've got a huge collection of Gluten Free Christmas Cookies.
But there is more to Christmas than just cookies. From cakes to pies to candies and more, I hope you find your new favorite holiday dessert!
CLICK ON THE TITLES TO GET THE RECIPES
Gluten Free Christmas Cakes and Cupcakes
It looks like a fluffy snow ball, and is full of warm, creamy flavors. Moist white cake soaked with a coconut simple syrup, layered with creamy coconut filling, and covered with coconut buttercream frosting and toasted coconut is truly the dessert for coconut lovers.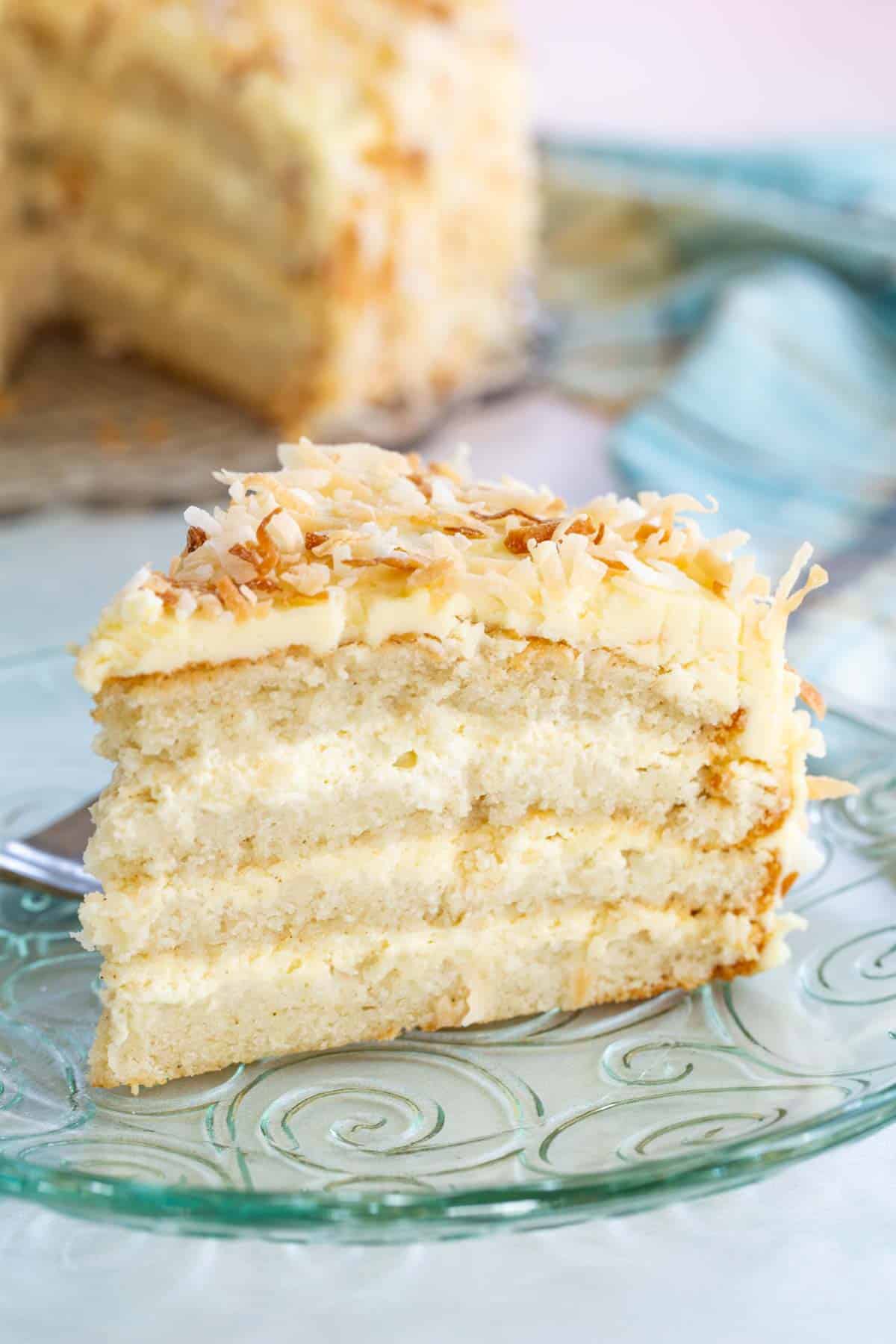 A holiday favorite is infused into both the cupcakes and the fluffy whipped buttercream frosting. These are a sweet holiday dessert perfect for parties.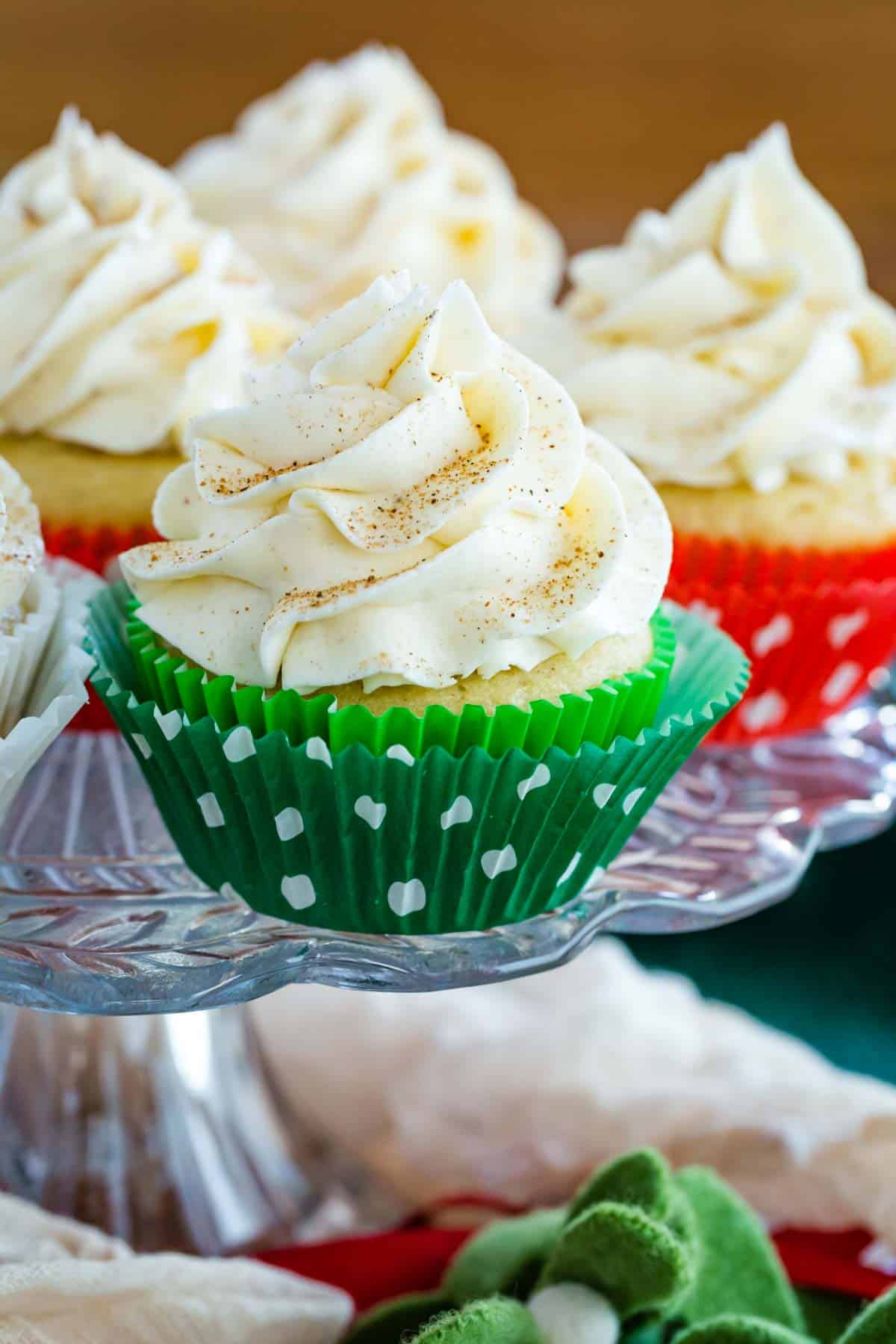 A simple elegant holiday dessert with seasonal apple cinnamon flavors. It is extra festive with sparkling cider in the cake, glaze, and icing.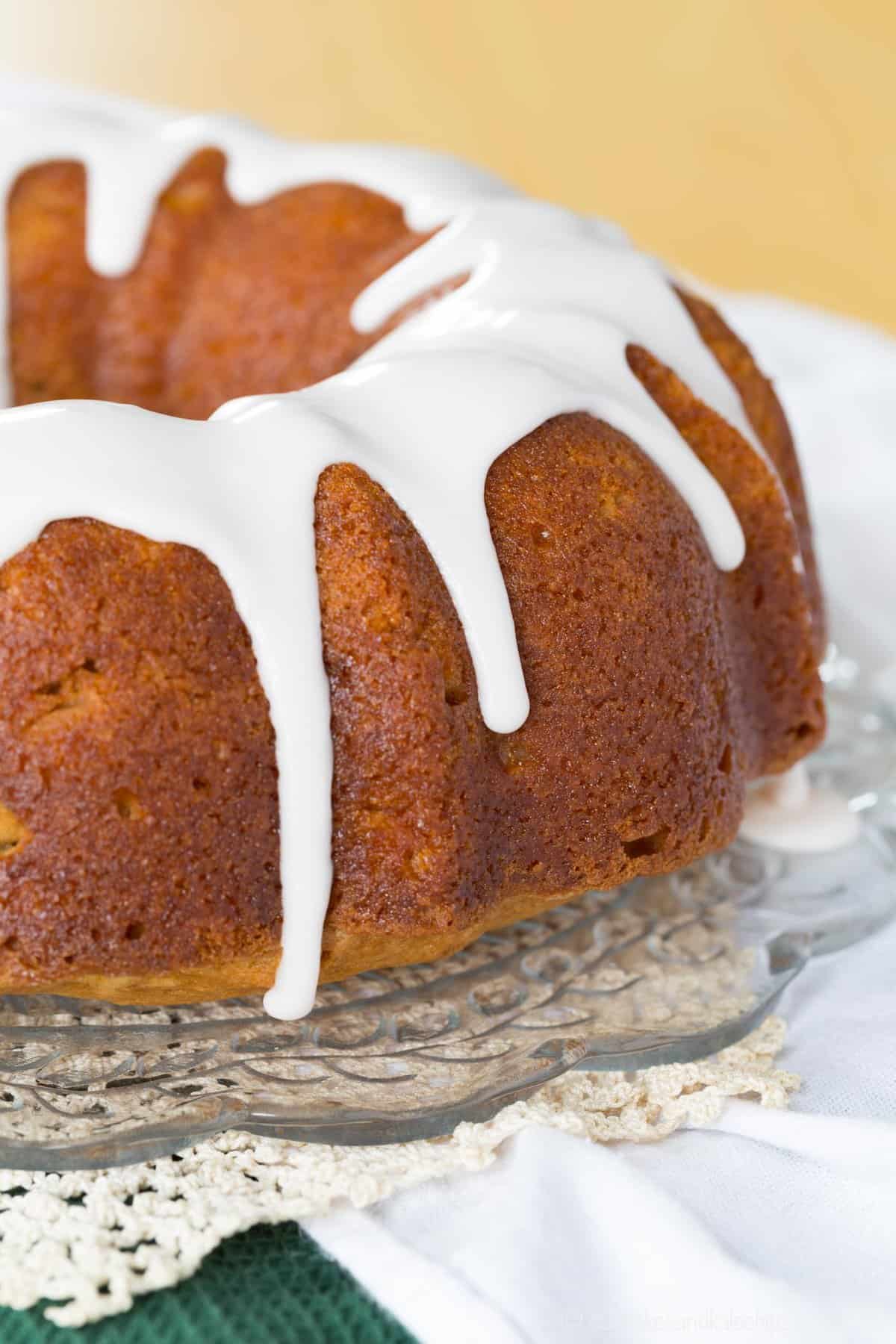 Gluten Free Cranberry Orange Coffee Cake
Moist and tender with a nutty crumb topping. Bursting with seasonal flavors of tart fresh cranberries, orange, and cinnamon. So good with a cup of coffee or tea.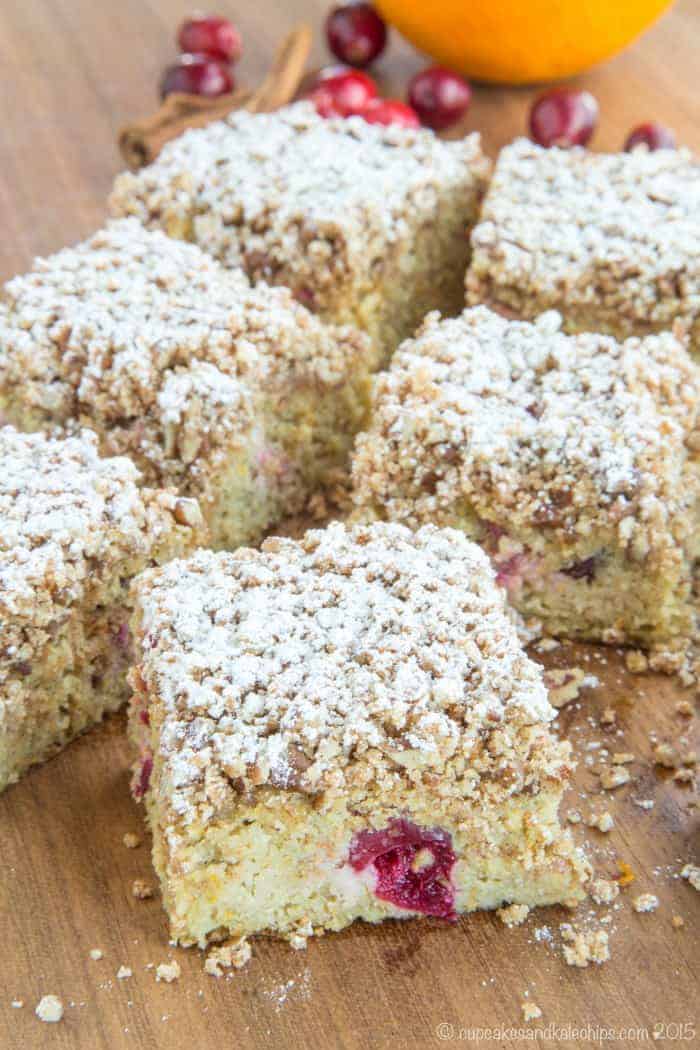 Flourless Pumpkin Chocolate Cake Roll
Light and fluffy mousse is rolled up in a flourless chocolate cake, then topped with chocolate ganache. This decadent and unexpected combination is perfect for the holidays.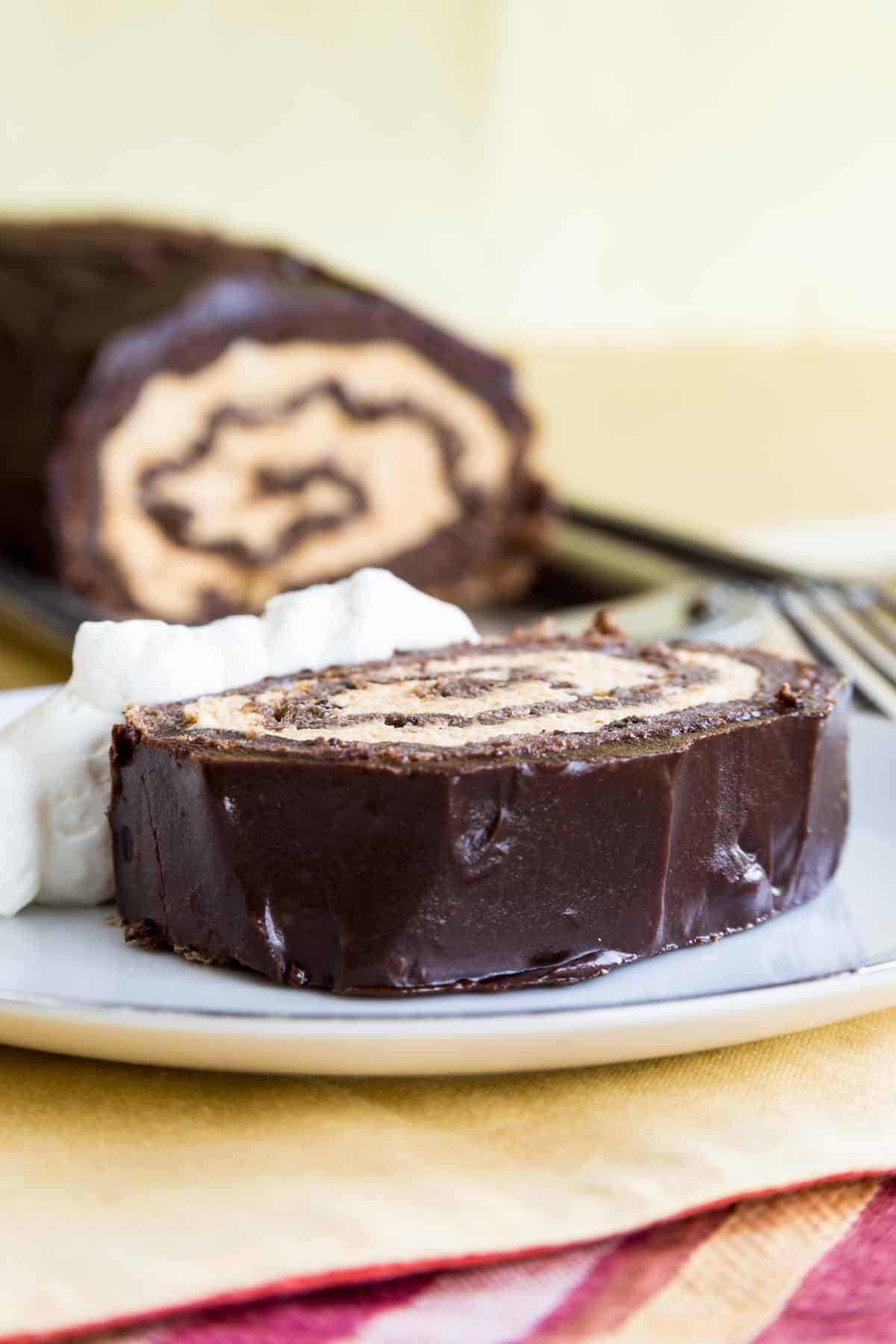 Gluten Free Red Velvet Cupcakes
Moist with the perfect hint of chocolate and that gorgeous red color, it's easy to dress up these cupcakes for the occasion. But don't forget the cream cheese frosting!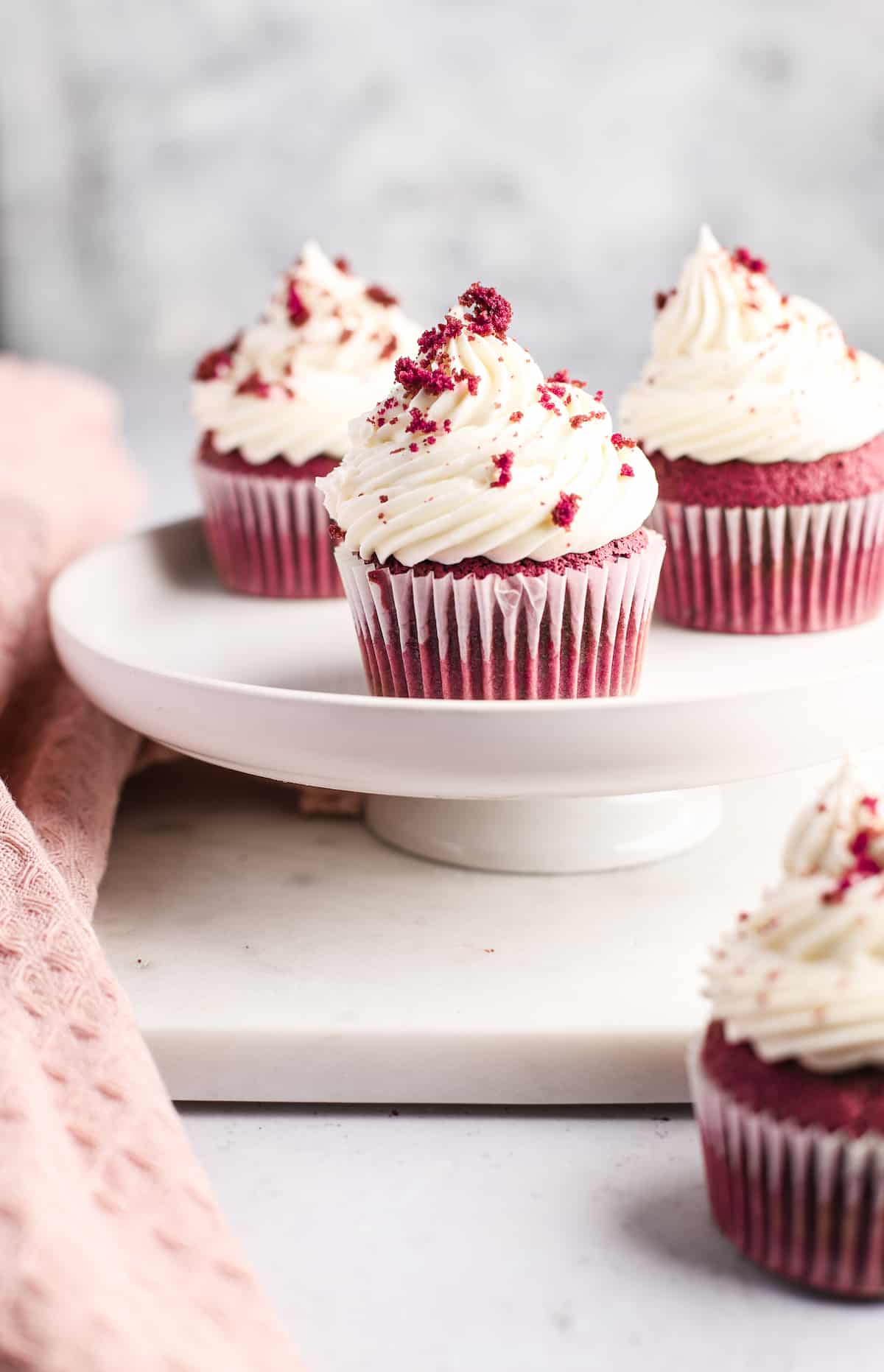 Add a classic winter flavor and warm spices to a favorite treat. A moist and delicious cake becomes more irresistible with crumbly streusel and a drizzle of eggnog glaze.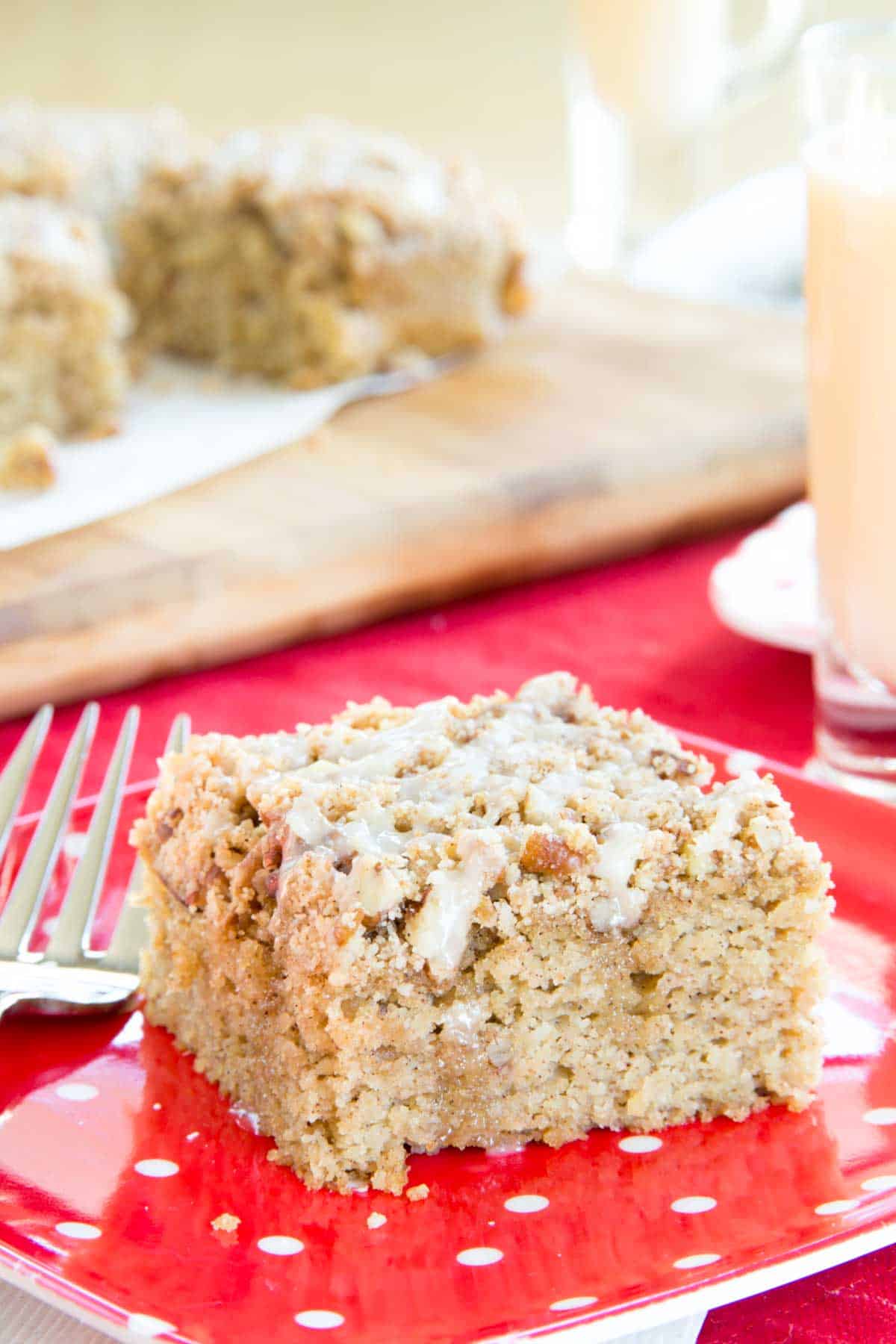 More Cake Recipes:
Gluten Free Pies & Crisps
Bake a thick, nutty filling made with maple syrup instead of corn syrup in a flaky crust for a true slice of heaven. This holiday classic is rich and maybe even more delicious.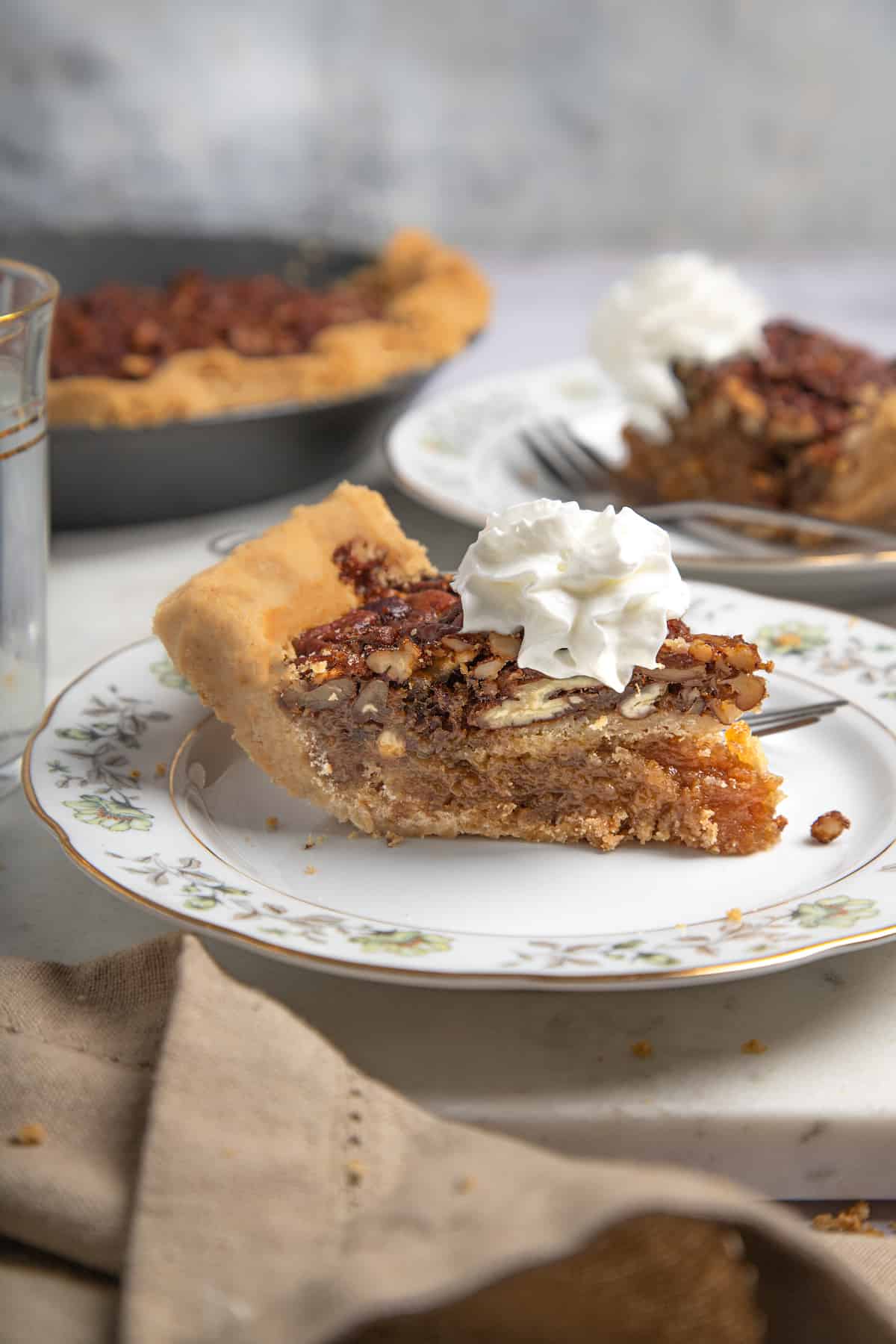 I'm sure you will think this is the best version of this seasonal favorite that you've ever tried. So creamy, perfectly sweetened and spiced, and easy to make.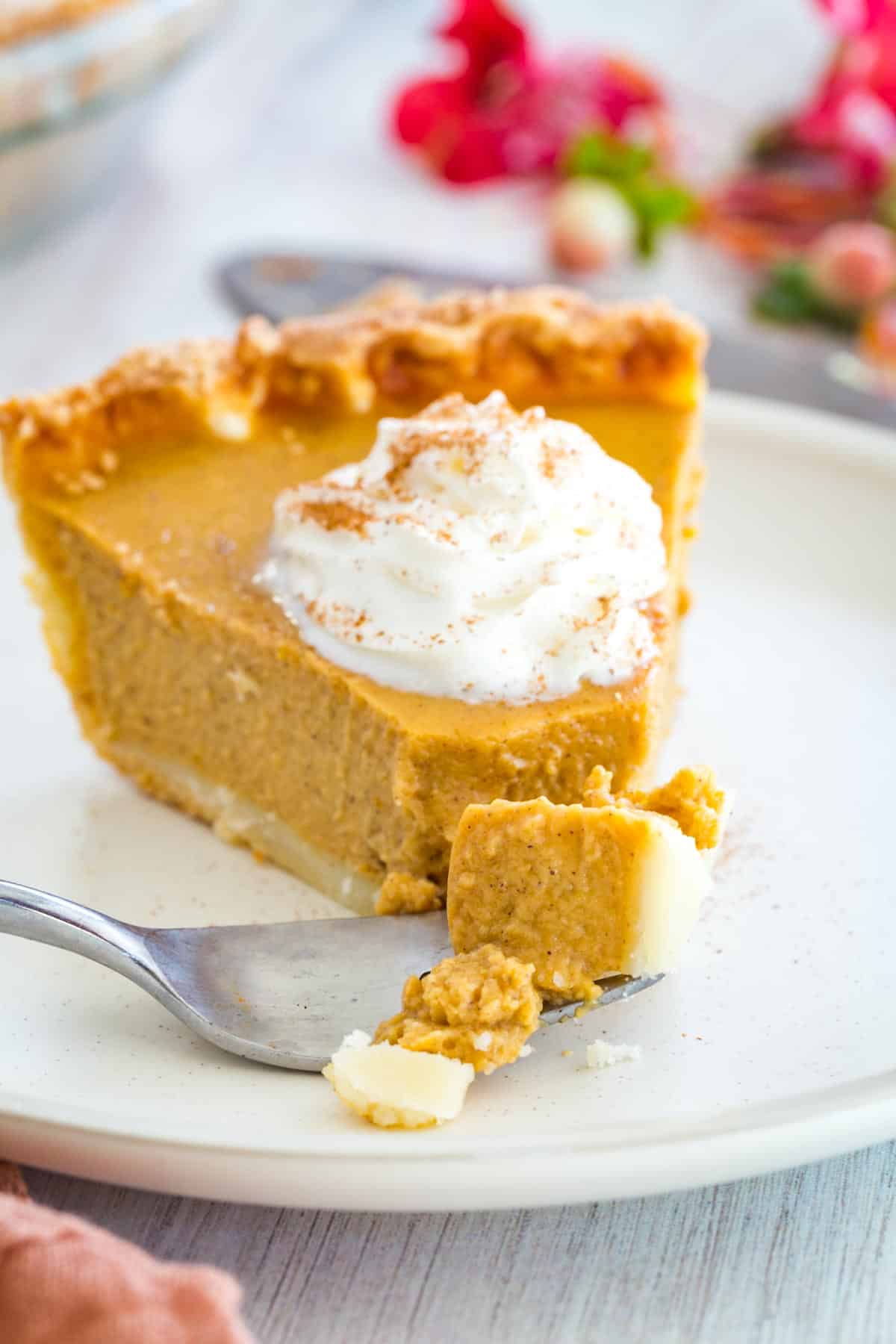 Perfectly tender apples are topped with a buttery, crumbly oat topping. This easy recipe comes together in minutes and is even better when you serve it with a scoop of vanilla ice cream.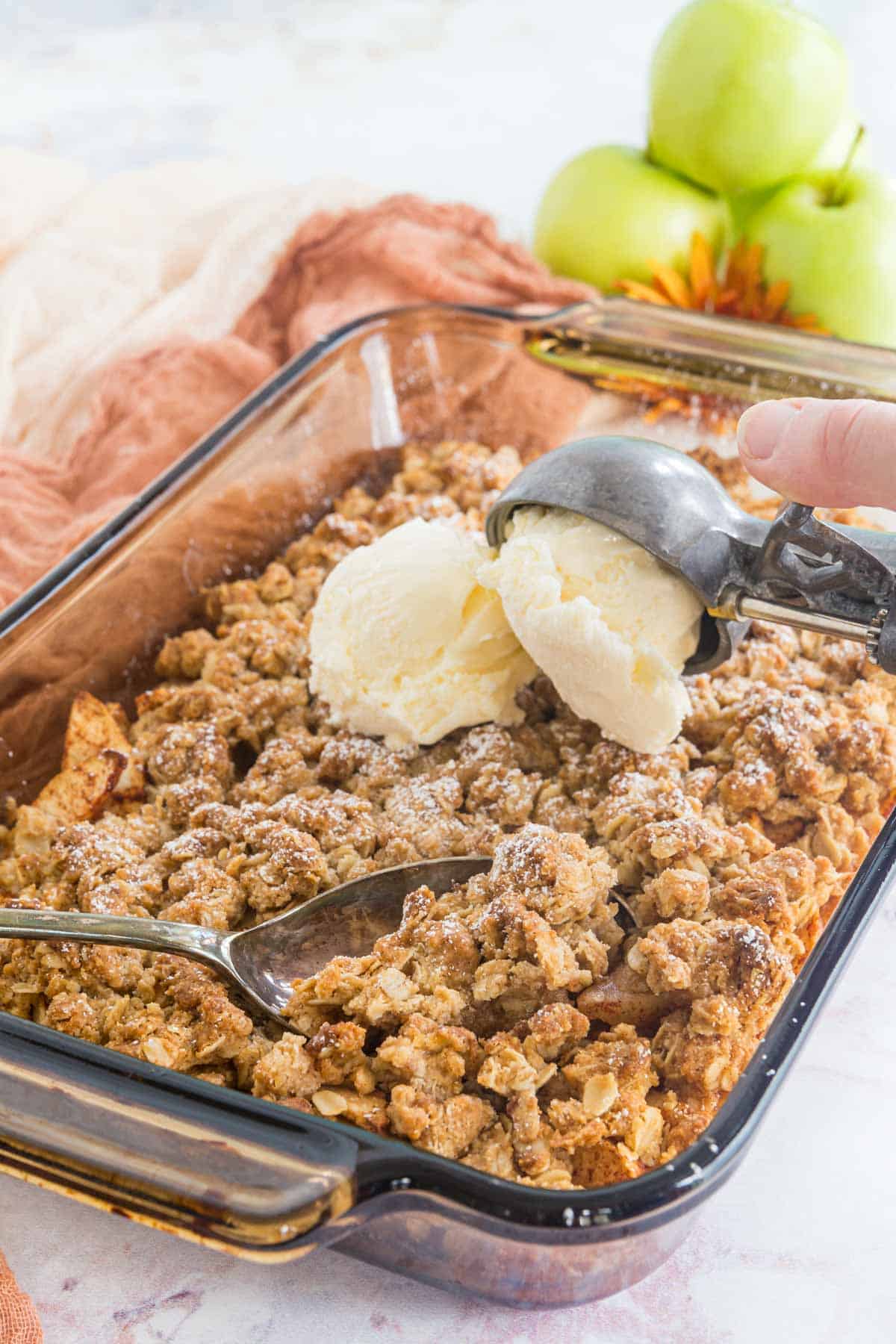 Gluten Free S'Mores Chocolate Pudding Pie
No campfire needed for this dreamy pie. Use gluten free graham crackers or my almond meal trick to make a crust, fill it with Hershey's milk chocolate bar pudding, and add a toasted marshmallow meringue.
A top crust is overrated. Enjoy a tart Granny Smith apple filling, homemade flaky pie crust, and a buttery and sweet crumb topping.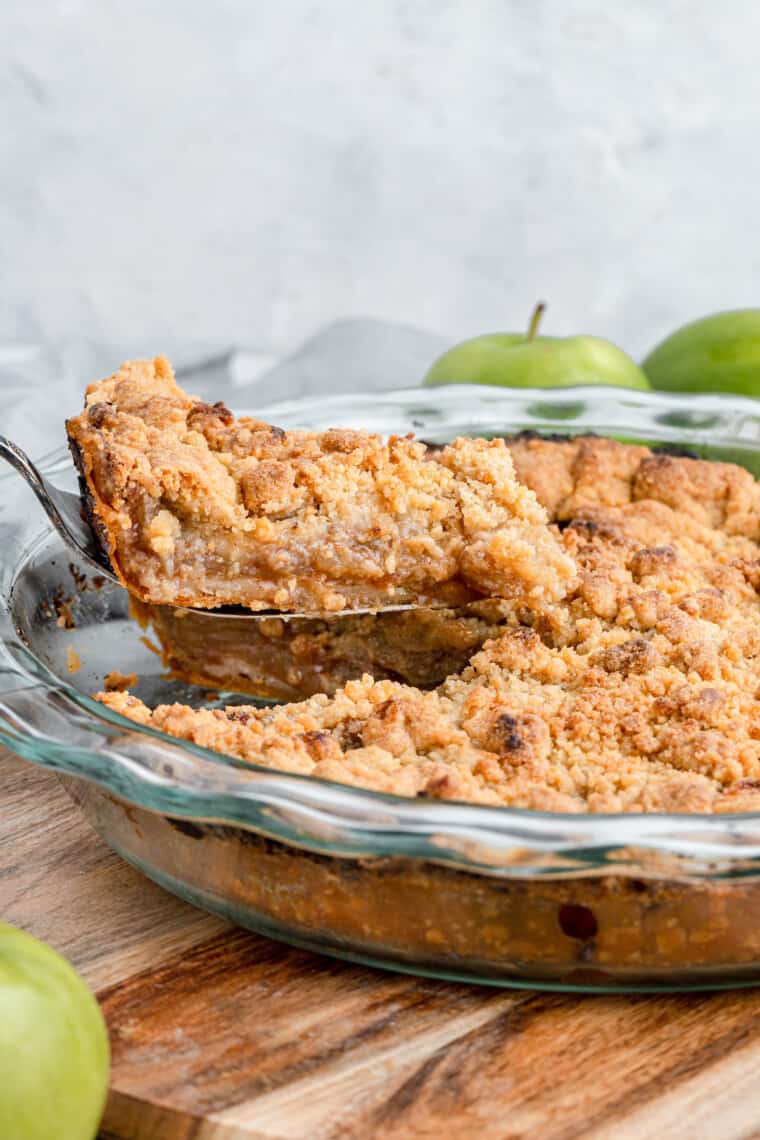 Gluten Free Strawberry Crumble
Strawberries may not come to mind in December, but that bright red color is so festive. And the buttery, crumbly streusel topping is mouthwatering.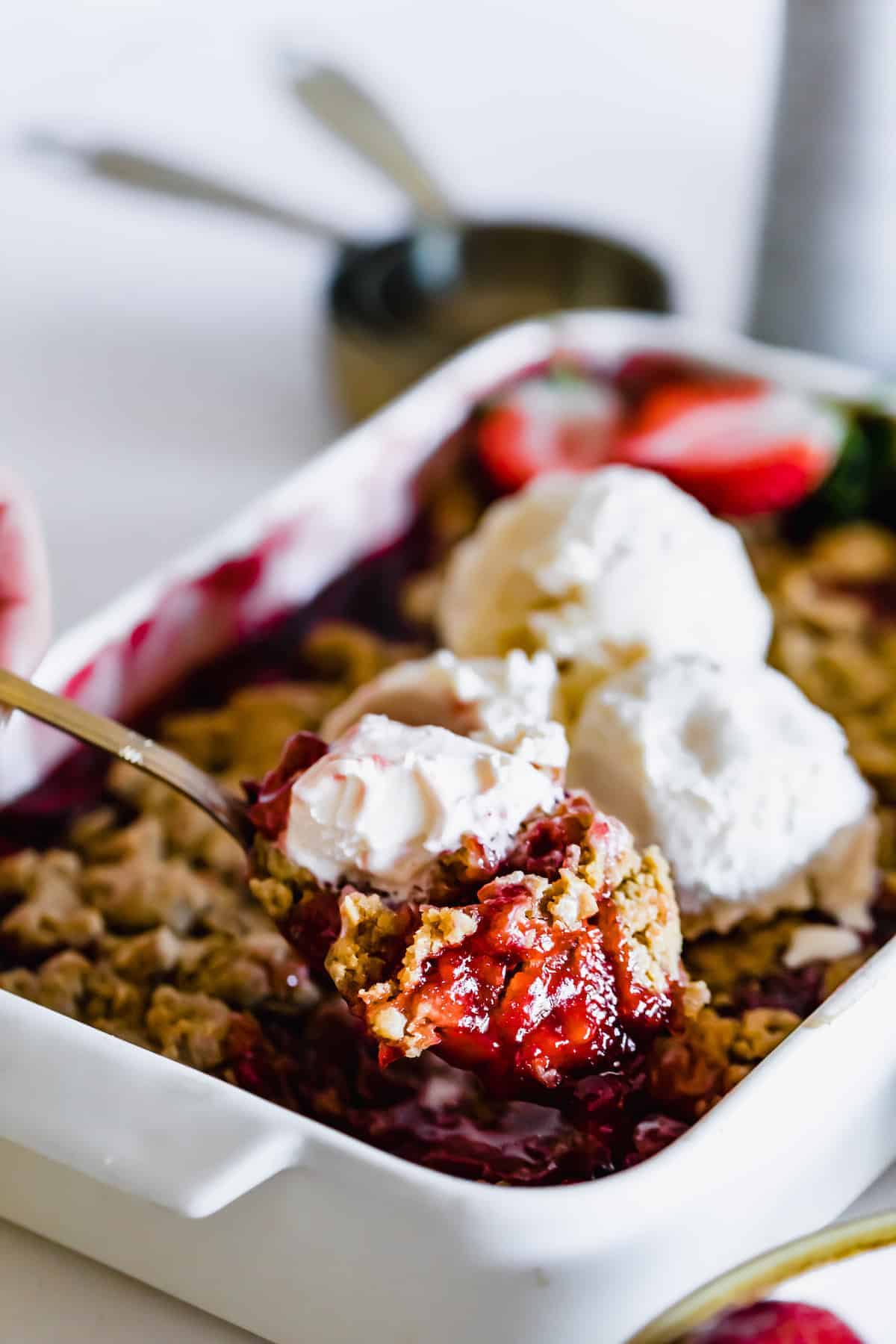 Gluten Free Chocolate Chess Pie
If you like creamy and rich chocolate desserts, this is definitely the pie for you. You'll love how the top of the pie has a more cake-like texture, while the inside is soft and fudgy.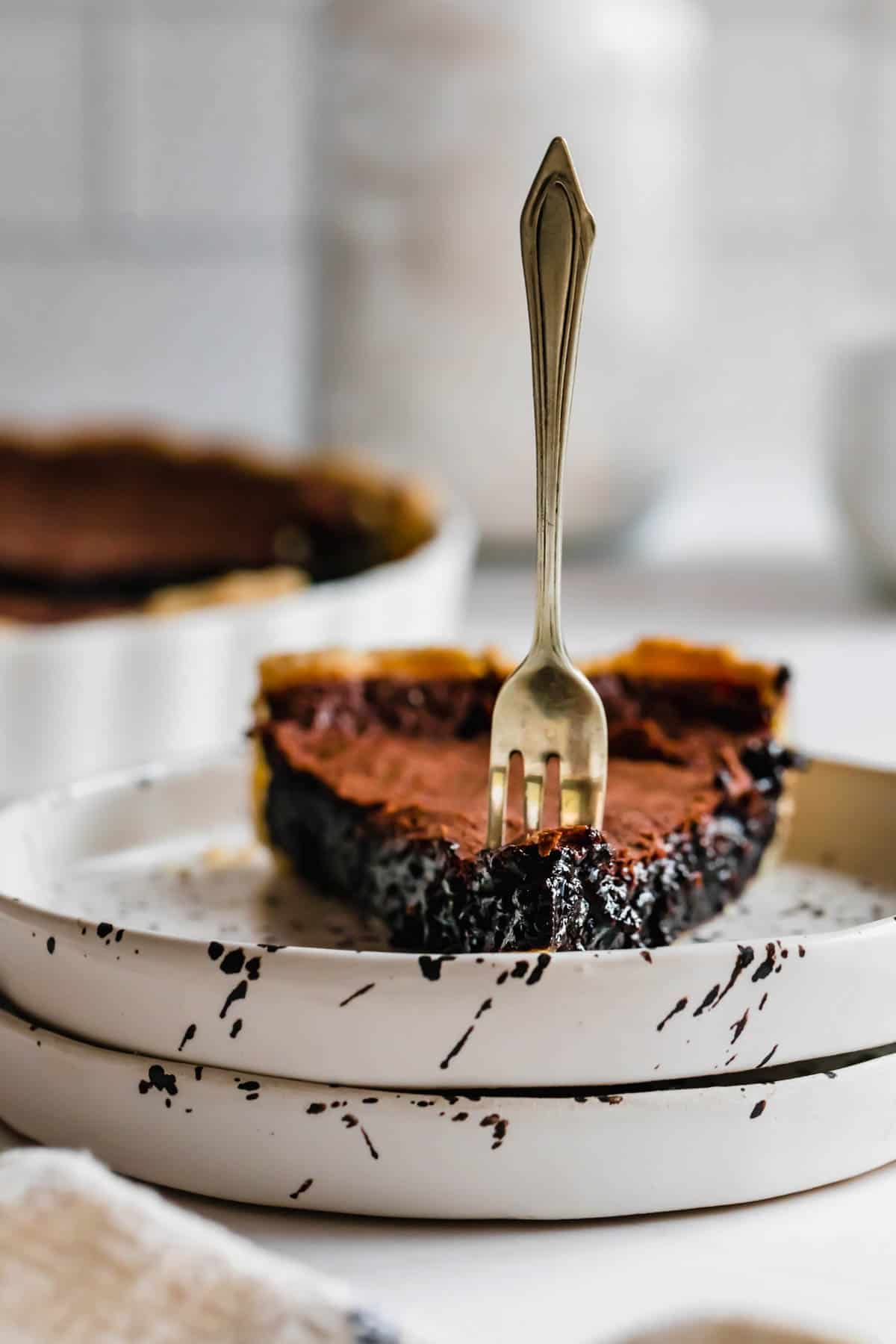 More Pie Recipes:
Gluten Free Christmas Candies
Double Chocolate Peppermint Fudge
The layers of two kinds of chocolate make this fudge fun and special, but there are still only 5 ingredients. So easy with bits of candy canes to give it Christmasy flavor.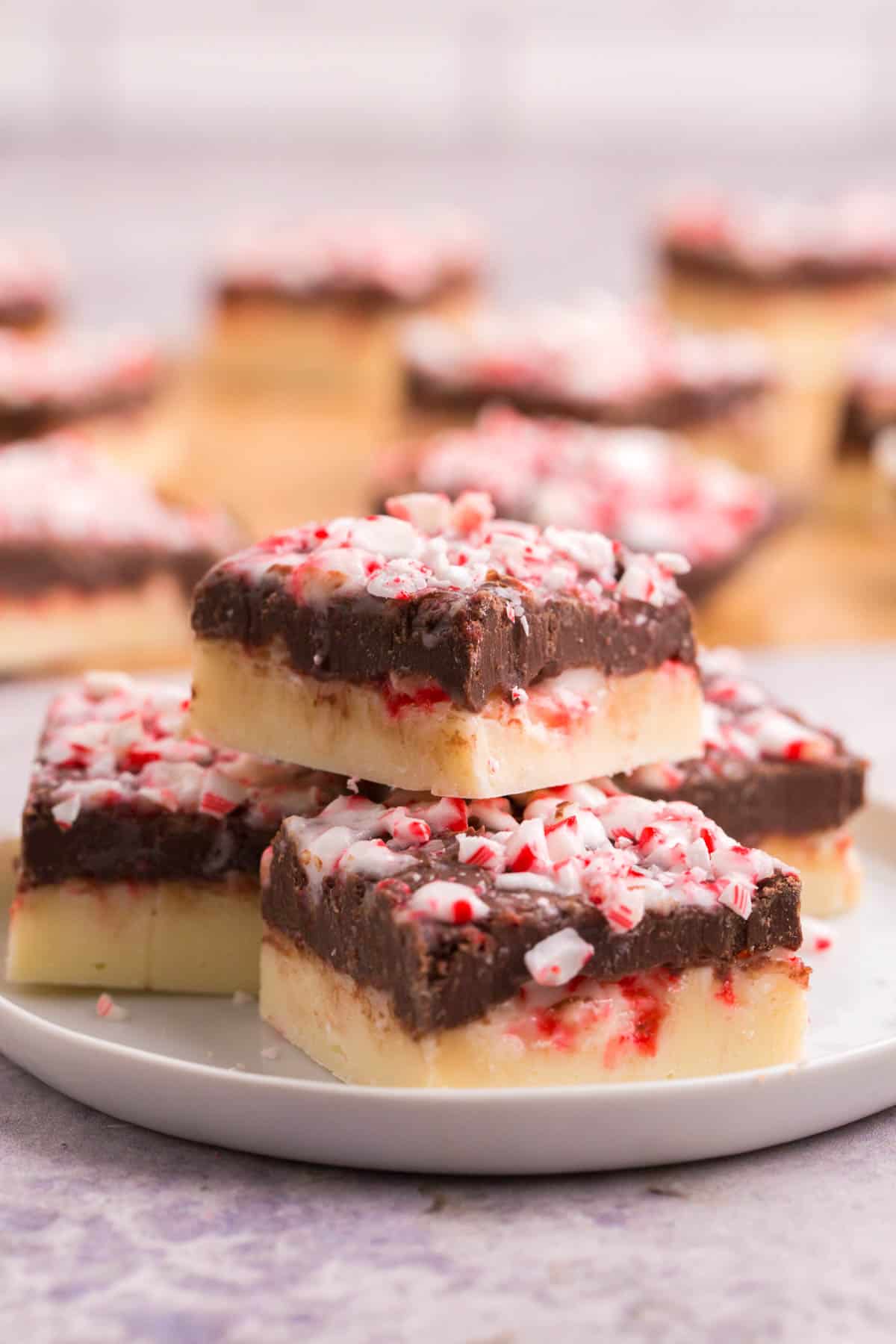 Cranberry Bliss White Chocolate Bark
This 5-ingredient holiday treat looks and tastes like the topping on those Cranberry Bliss Bars from Starbucks. They have a secret to make it taste like the cream cheese frosting that's studded with dried cranberries and sprinkled with orange zest.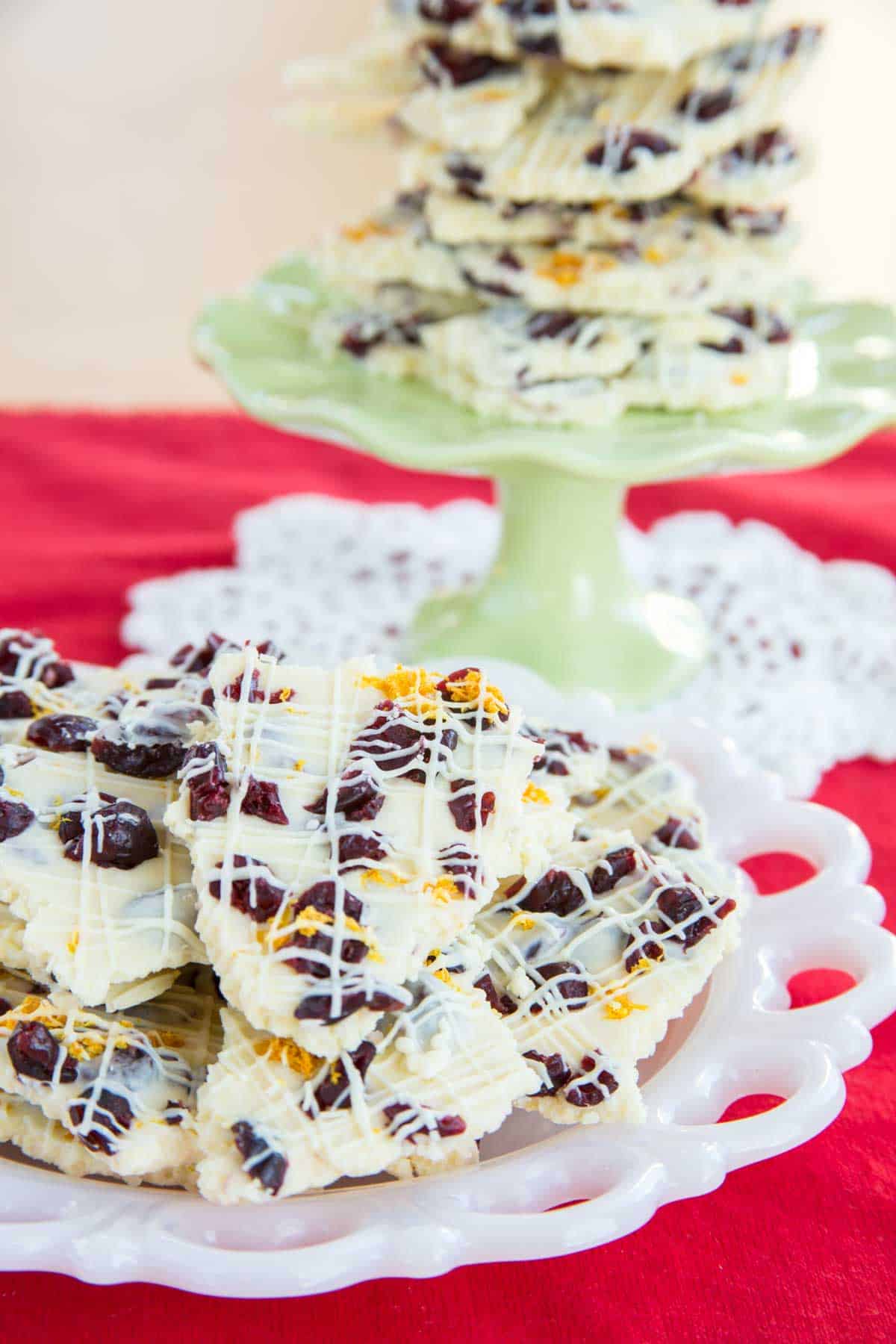 Decorated like a snowman and little mugs of peppermint hot cocoa, these easy treats are fun to make and sweet to eat. Drop one in your mug of hot chocolate, or add them to a Christmas cookie platter!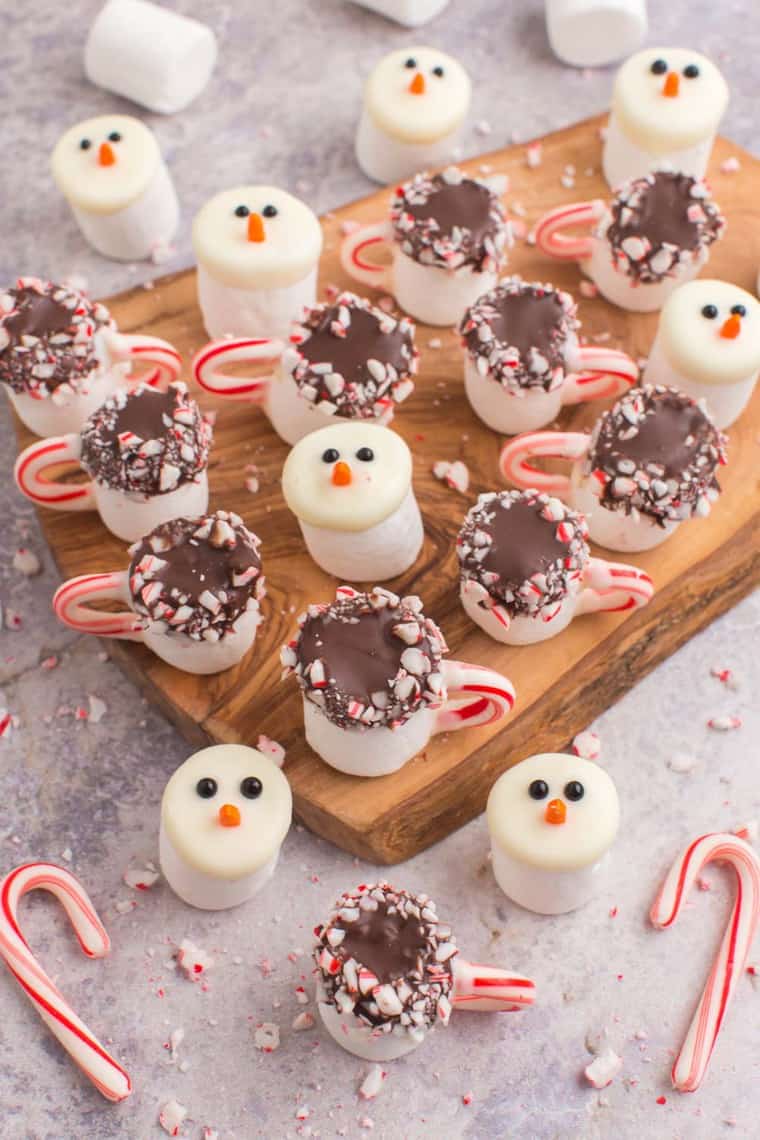 Sixlets candies in holiday colors make your basic fudge recipe extra festive and fun. But this layered fudge still only has 5 ingredients and you can even make it in the microwave.
Spread peppermint and coffee-infused chocolate into a thin layer, then top it with dreizzles of white chocolate and a sprinkle of crushed peppermint candy. A great edible gift for your favorite coffee lover.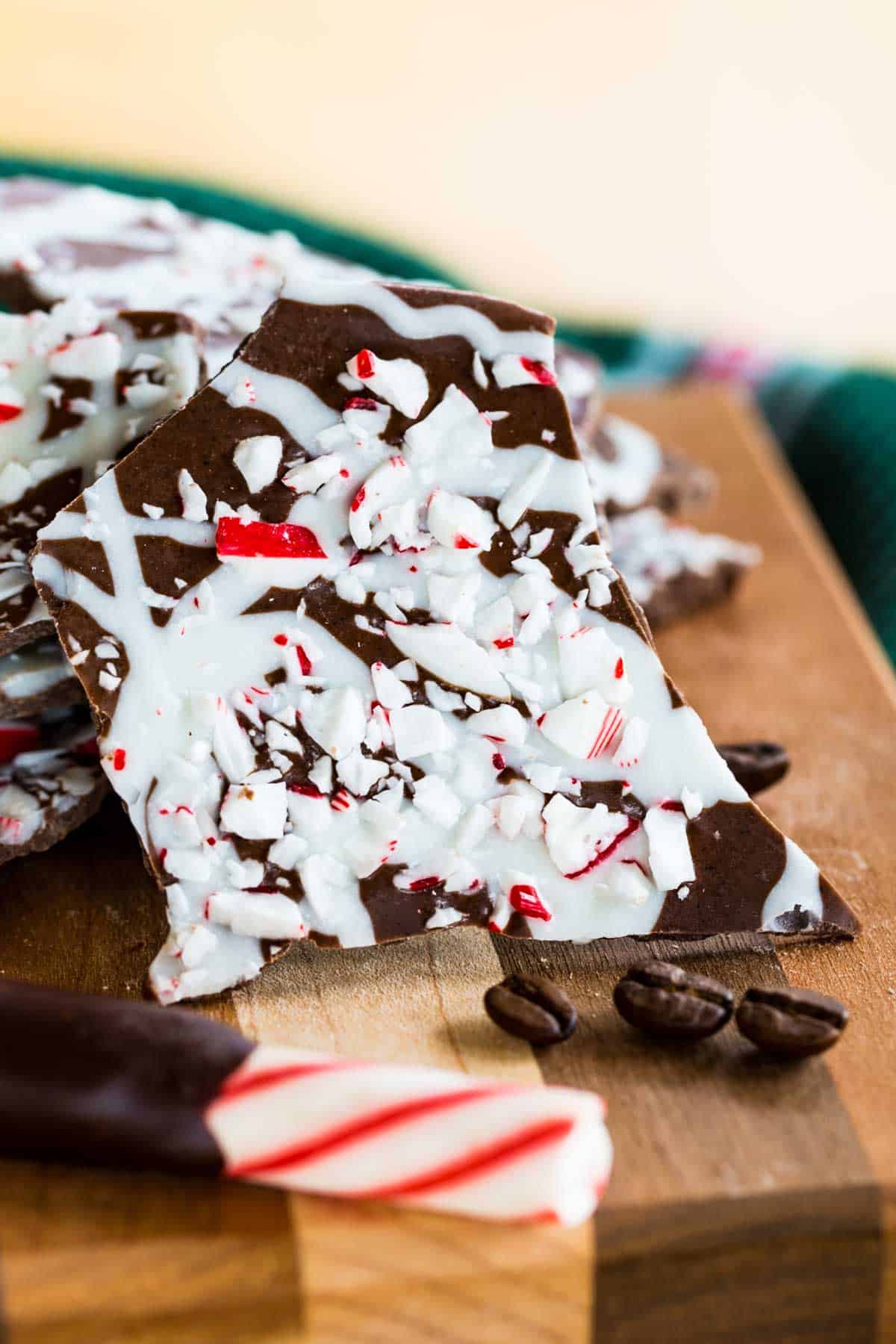 Cheesecake-Stuffed Strawberries
Nobody can resist chocolate-covered strawberries, but a simple cheesecake filling makes them even more indulgent. Then add some sprinkles or chopped nuts to dress them up.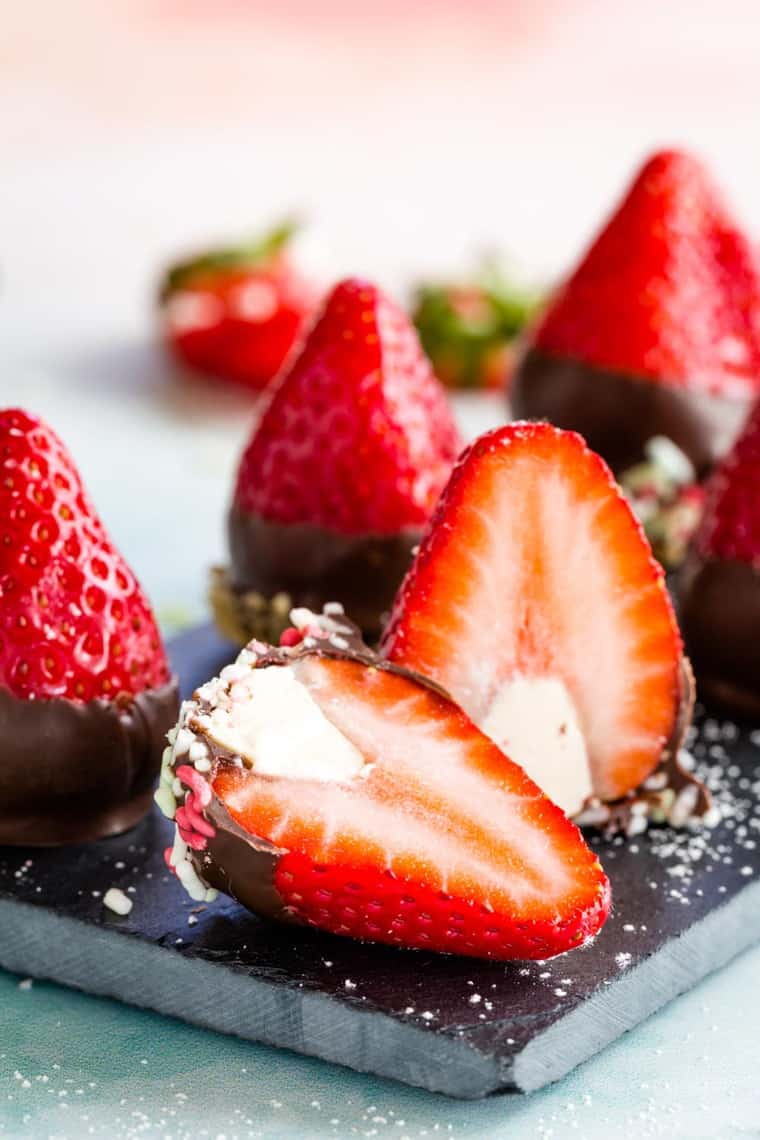 More Candy Recipes:
Other Gluten Free Christmas Desserts
Gluten Free Chocolate Peppermint Donuts
Dress up baked chocolate donuts for the season with a minty icing and bits of candy canes. They are so rich and chocolaty, and that thick glaze has a fresh burst of peppermint.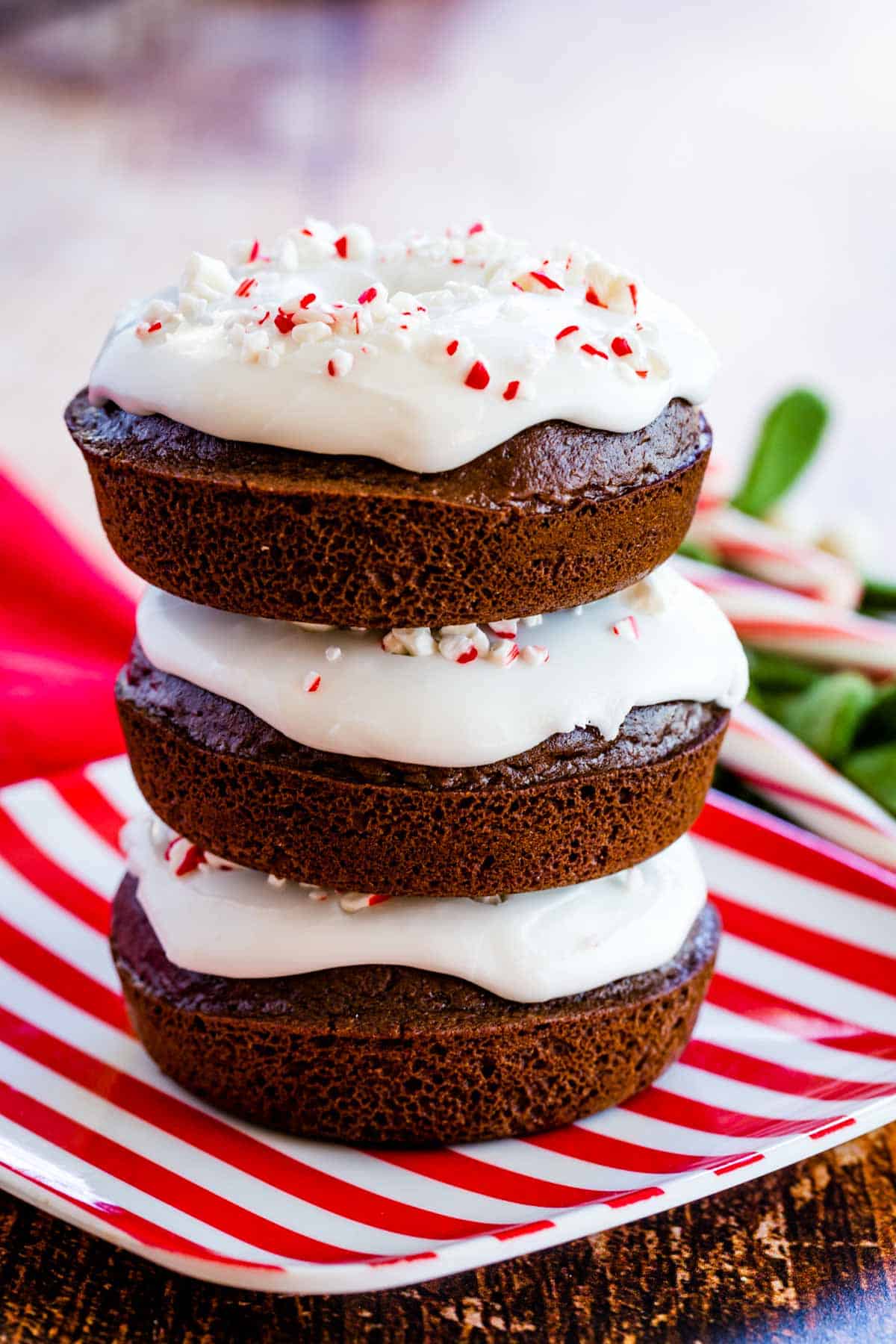 Many people enjoy cinnamon rolls for breakfast, but they are great for dessert too with a cup of coffee. And this recipe makes perfectly fluffy buns with a sweet cinnamon filling and a sticky glaze.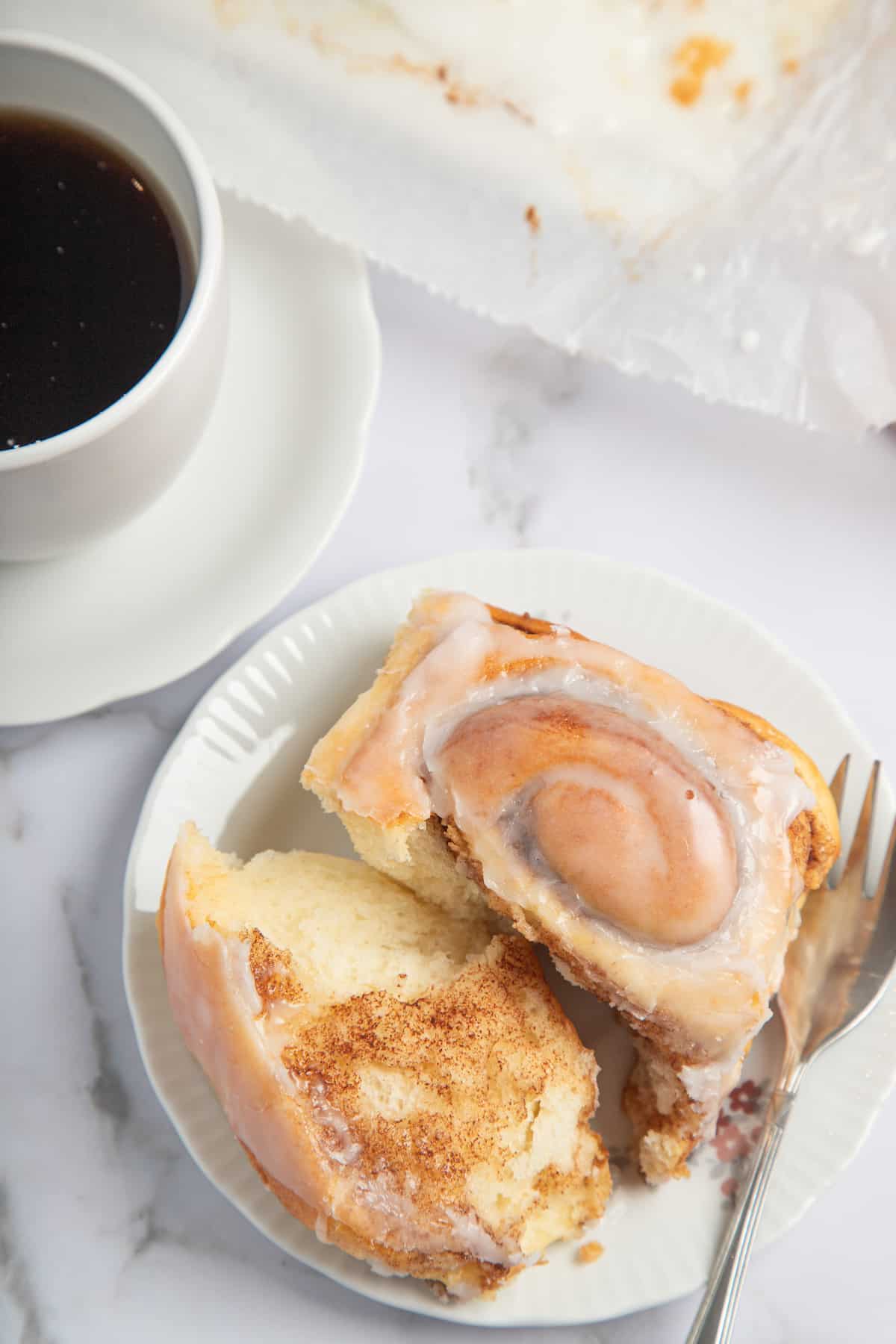 Mint Chocolate Chip Ice Cream Cake
You don't have to wait for summer for ice cream cake. With a no-churn ice cream base, this dessert is super easy, but also worthy of a holiday. And that minty flavor is perfect for winter.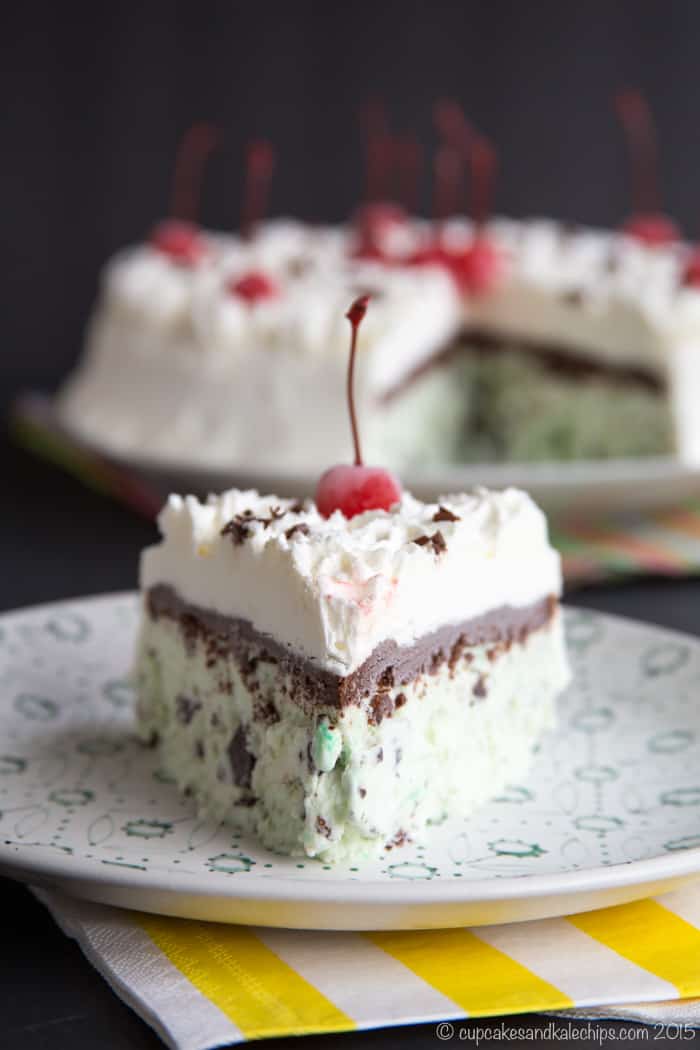 Peppermint Chocolate Cheesecake Dip
Dip fruit, gluten free pretzels or graham crackers, or any of your favorite holiday cookies into this dreamy dip. Only 5 ingredients and you can stir is together in minutes.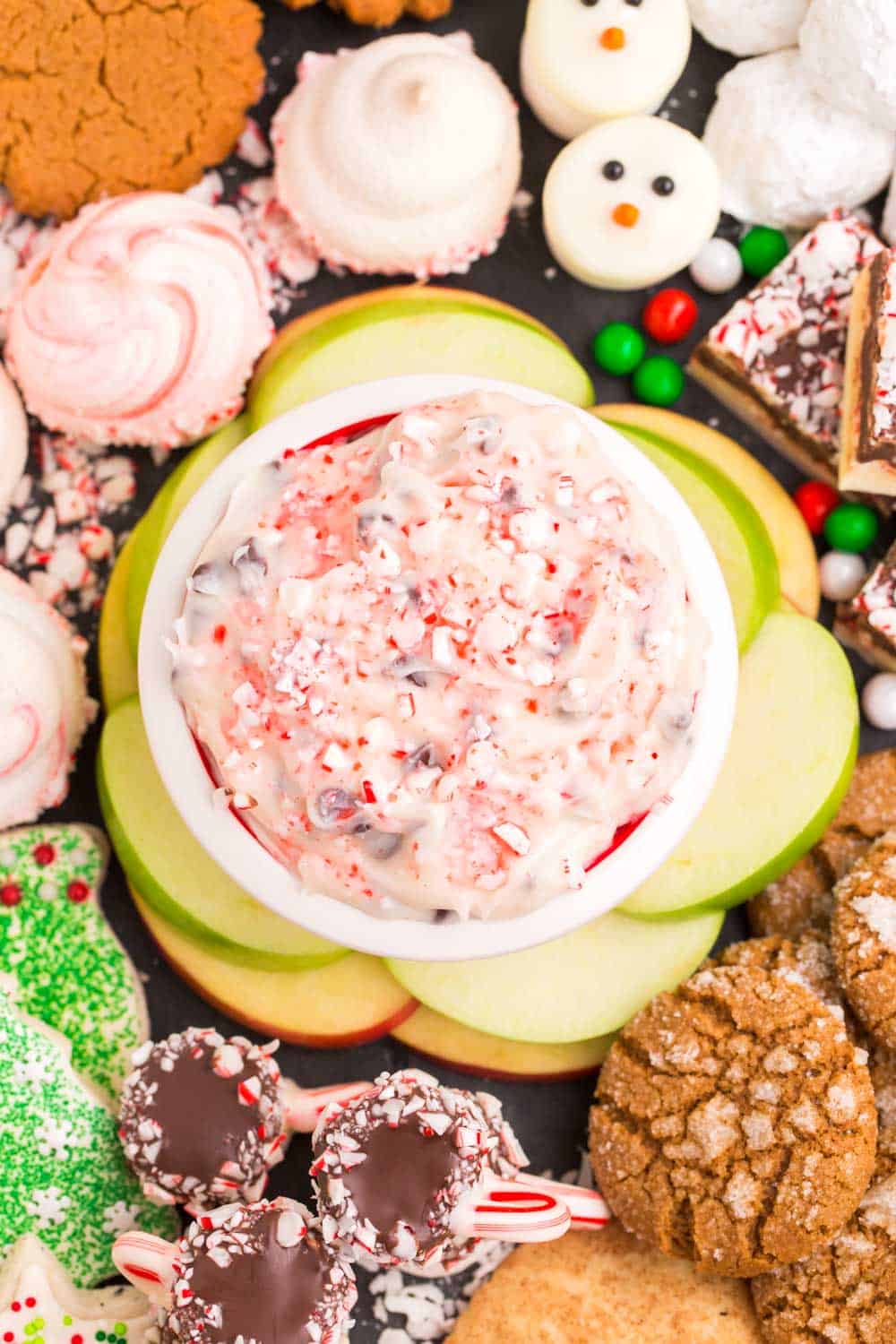 Chai White Chocolate Muddy Buddies
This sweet snack mix is infused with the warm, comforting spices of a Chai tea latte. You can make a batch in no time for unexpected guests or to snack on while watching your favorite holiday movies.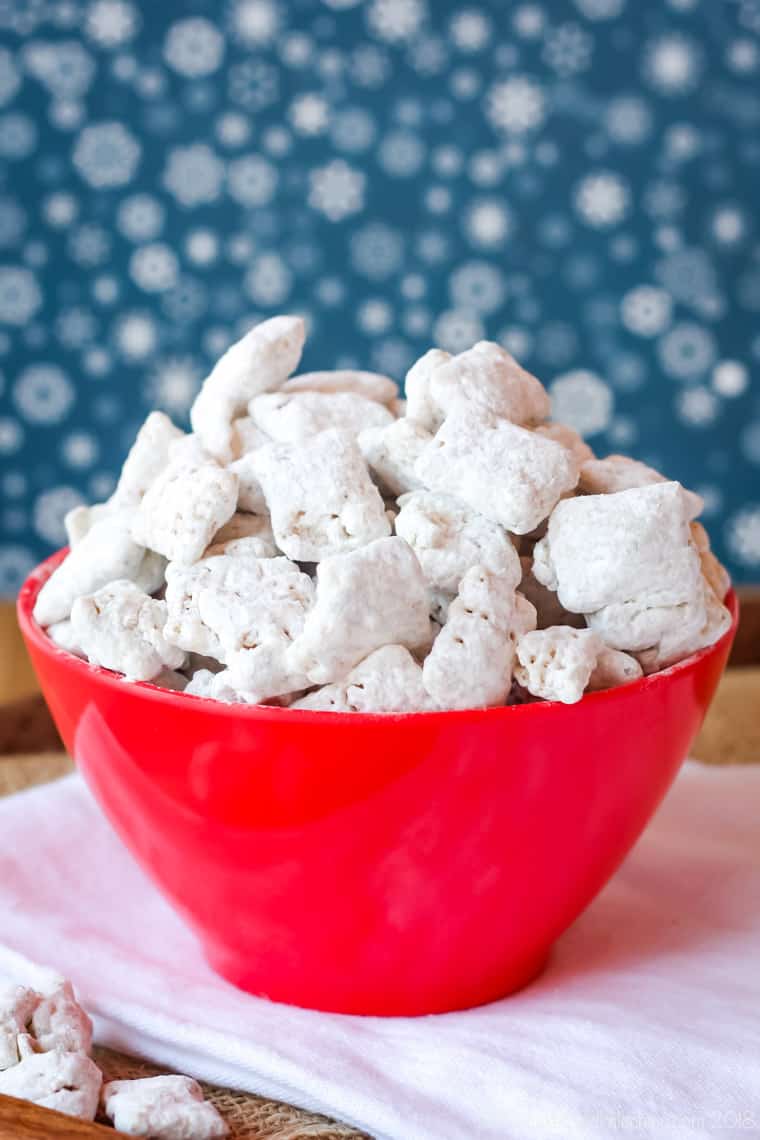 Flourless Turtle Cheesecake Brownies
Rich, fudgy brownies are swirled with cheesecake and caramel then topped with pecans. The ultimate decadent dessert recipe for anyone who craves the chocolate, caramel, and pecan combo.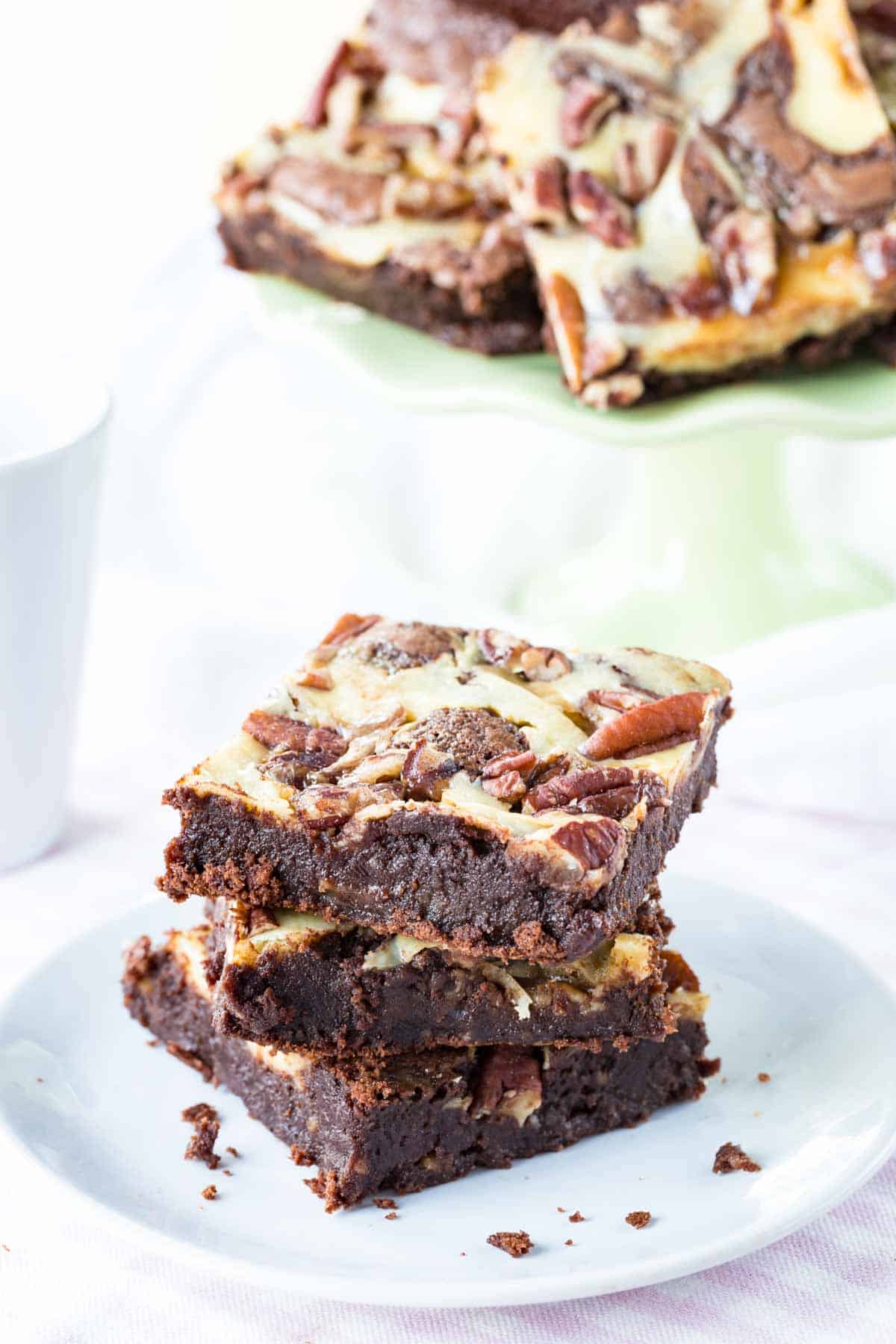 Sparkling Apple Cider Ice Cream Floats
Add festive fun to the holidays when you serve these fizzy apple cocktails or mocktails to your family and friends. A few simple tips and tricks make them extra special and easy to prep ahead of time.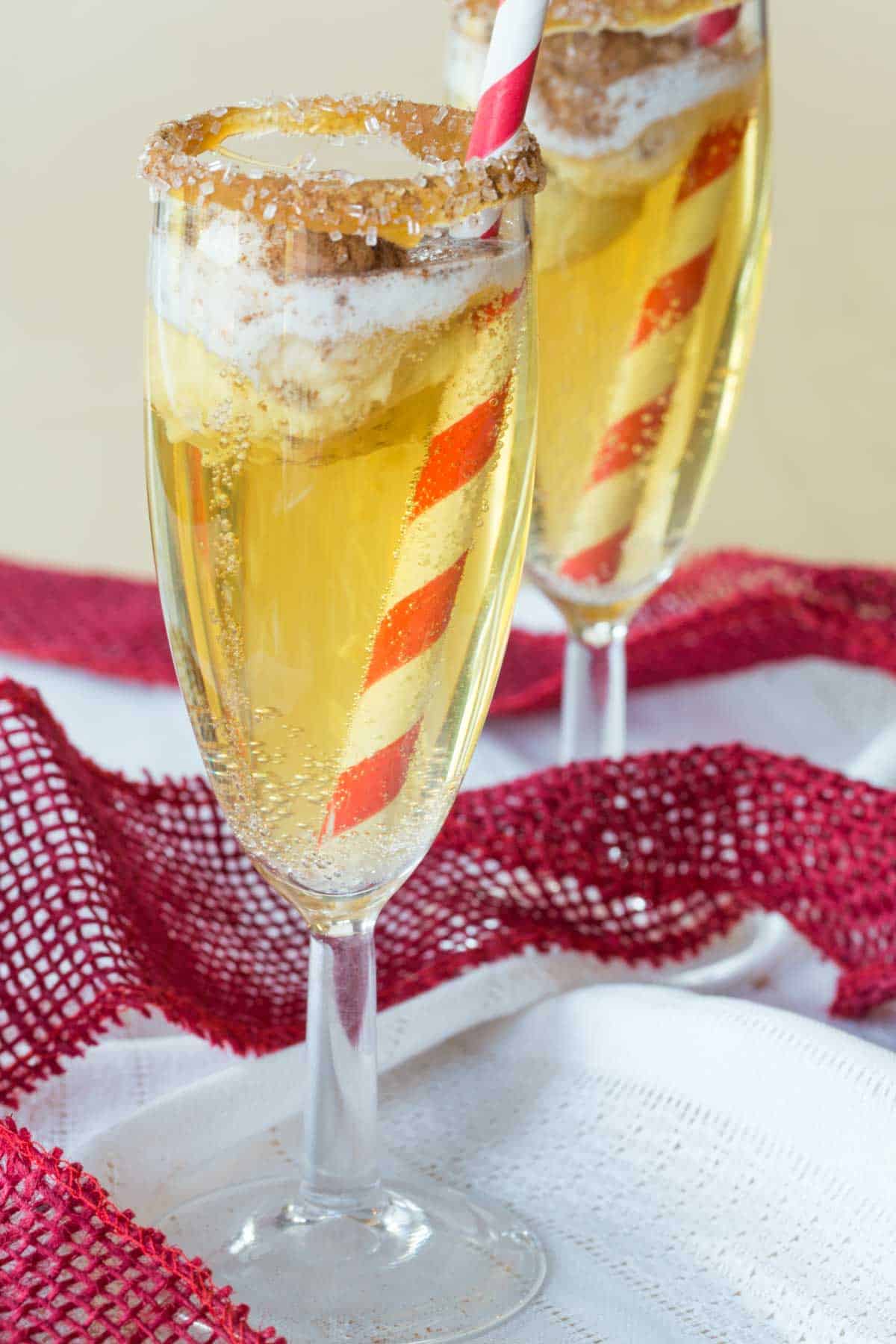 More Gluten Free Christmas Dessert Recipes: