This post may contain affiliate links. Read my disclosure policy.
Gluten Free Christmas Cookies and Candies are a huge part of what makes the holiday season so special and delicious. Just because you can't eat wheat doesn't mean you have to miss out on all of your favorite treats. See how to make a gluten free Christmas cookie platter and get all the candy cookie recipes you need to have it overflowing with sweets!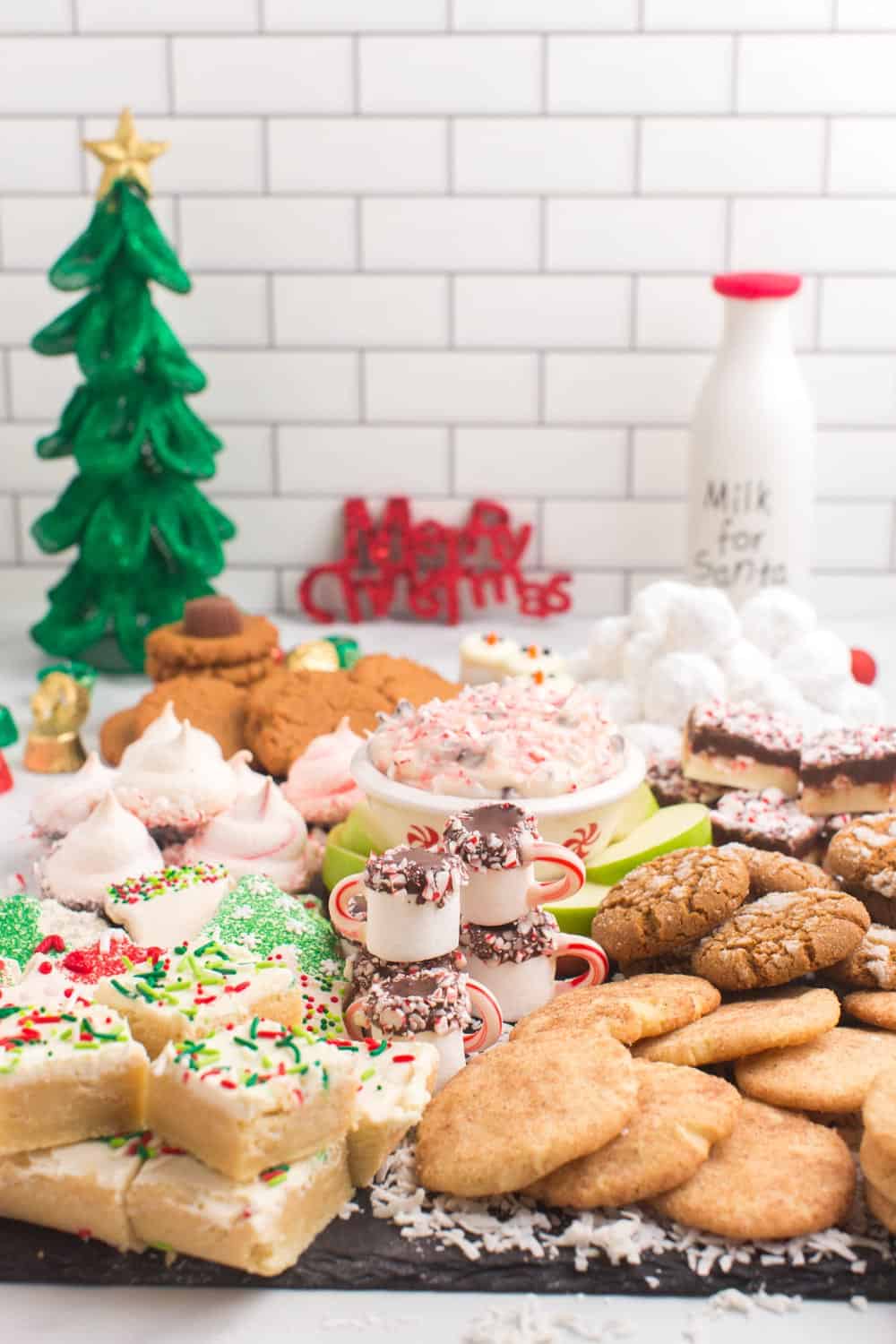 Making Gluten Free Christmas Cookies and Candies
I spent years making dozens and dozens of Christmas cookies – mastering my recipes, perfecting my techniques. Learning I had to give up gluten changed all of that. But I didn't want to miss out on one of the best parts of the holiday season – making, giving, and eating all of my favorite treats!
It just meant changing things up a bit!
Which cookies are gluten free?
You can find a gluten free version of pretty much any cookie you could possible want. They tend to fall into three basic categories:
Flourless cookies – these cookies don't use any grain flour, though some might have the addition of almond meal or possibly oats to give them some structure. Meringues, macarons, and even flourless peanut butter cookies are all traditional recipes that are naturally gluten free. But many more recipes have been reinvented without the need to add flour.
Cookies Using a 1-to-1 Gluten Free Baking Flour Blend – many brands such as Bob's Red Mill now make gluten free flour blends that contain the perfect blend of gluten free flours, starches, and xanthan gum that they work as a one-to-one swap for all-purpose flour in many cookie recipes.
Cookies Made with Individual Gluten Free Flours – this can get a bit more tricky, but the challenge comes in more form trying to develop a new recipe versus following an existing gluten free cookie recipe. In this recipes, you'll sift together a mixture of gluten free flours such as rice or oat flour, and starches such as potato or tapioca starch, and possible xanthan gum to achieve the perfect texture to your cookies.
You can find each of these different categories among the different groups of cookies – molded, drop, rolled or refrigerated, and bar cookies – in the list of recipes below.
And let's not forget about Christmas candy! Candies and chocolates are a great addition to a collection of gluten free holiday treats since many, like chocolate bark, truffles, chocolate-covered goodies, and more are naturally made without gluten-ingredients.
Best Tools For Christmas Cookie Baking
---
Best Gadgets for Baking with Kids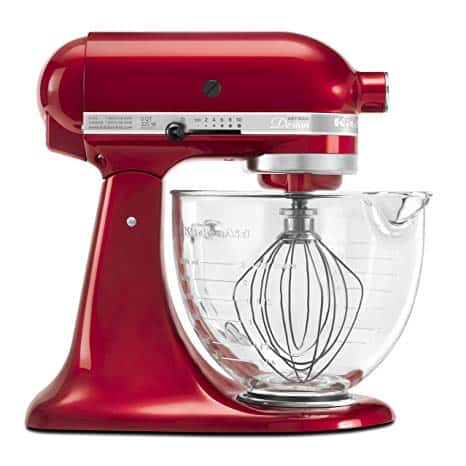 For making the dough, a good stand mixer is key, just beware of little fingers.
Get The Recipe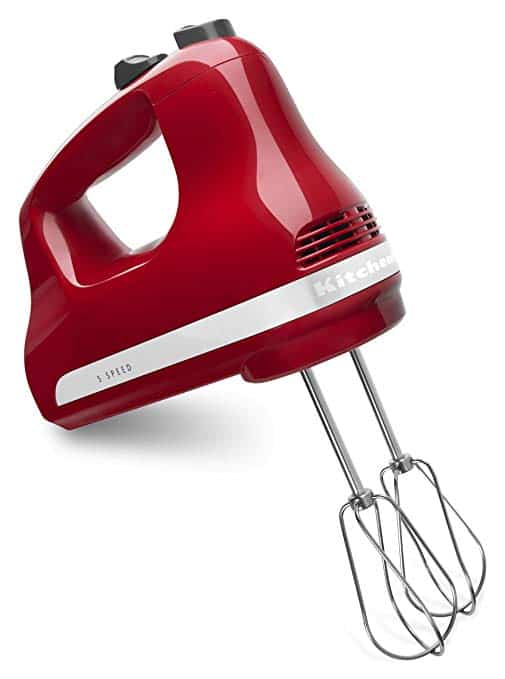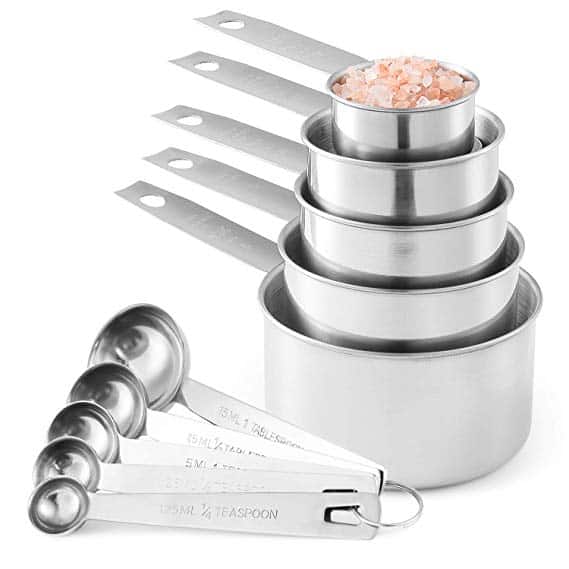 My boys tend to be a bit impatient, so I like having lots of measuring cups and spoons on hand. I can either pre-measure everything beforehand and just let them dump it in, or at the very least I don't have to worry about washing them between ingredients, especially if there's a little licking or grabbing with sticky (or raw-egg-covered fingers) going on.
Get The Recipe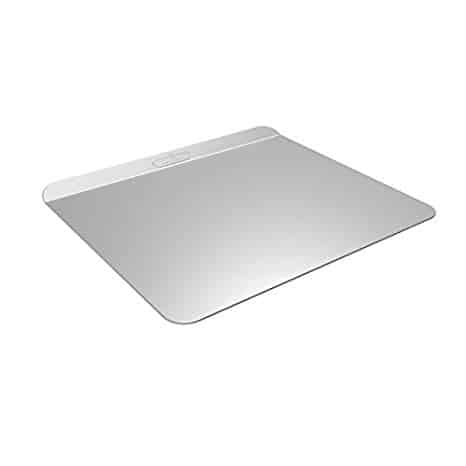 You don't want those cookies you worked so hard to make to burn or stick to the pan, so I sometimes use insulated cookie sheets.
Get The Recipe
To keep cookies from crumbling, a silicone baking mat is always a huge help.
Get The Recipe
And stackable cooling racks do double duty for letting those cookies cool quickly without taking up a lot of space on your counter, and being a great place to get to work with icing or sprinkles.
Get The Recipe
My husband always says that you always need the right tool for the right job, and the same holds true in the kitchen. Having the right tools, gadgets, and ingredients all ready for you means that the process will go smoother. You'll turn out dozens of delicious cookies, regardless of how short the attention spans are of the mini sous chefs.
How do you make a gluten free Christmas cookie platter?
Cookie platters have been part of my family's holiday celebration for years, but lately, dessert boards have become all the rage along with the rise of charcuterie boards and snack boards.
They are simple to assemble, but a few simple steps and tips will make them look extra beautiful and abundant!
Make a dip – this isn't necessary, but a festive dip is a great centerpiece to a platter and makes digging into the cookies even more fun and delicious. Plus they are quick and simple to make. Try Peppermint Cheesecake Dip, Hot Cocoa Dip, or even just a bowl of whipped cream.
Get a large platter or board – pictured here is a large slate cheese board, but you can use a wooden cutting board or a glass platter.
Gather your treats – pull out all of your containers to see what you are working with. Place a bowl of your dip in the center of the platter.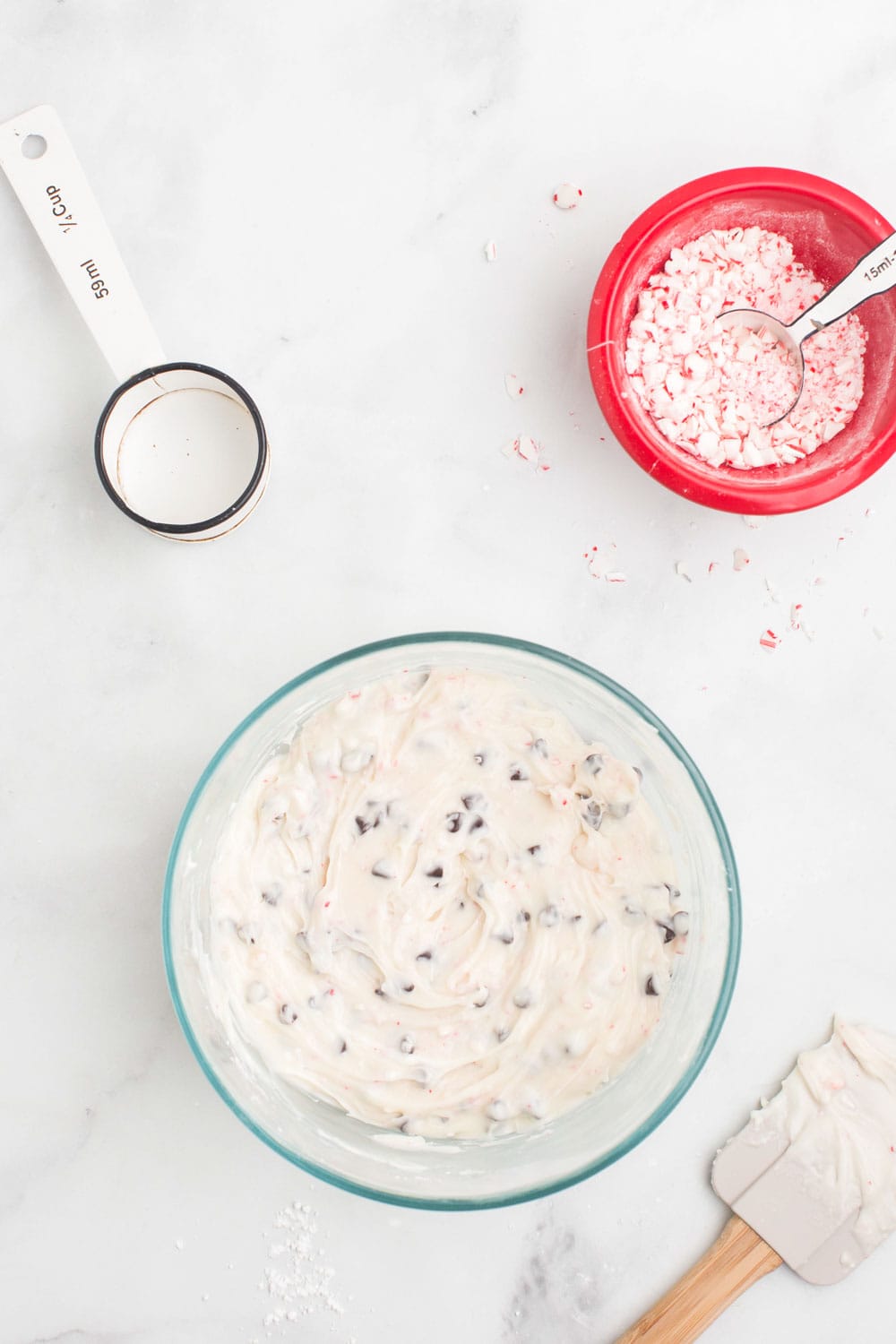 Work from largest to smallest – create piles of the different types of cookies, typically starting with the largest and working to the smallest. You will also want to mix the more colorful cookies in with the neutral or brown cookies.
Fill in the gaps – candies, fudge, and chocolate bark are great for filling in the smaller spaces between the larger cookies. You can also add fruit like apple slices or strawberries for eating with the dip. And ingredients that you might add to variations on the cookies recipes, like coconut, peanut butter cups, chocolate chips, or candy canes can add small pops of color or bits of texture here and there.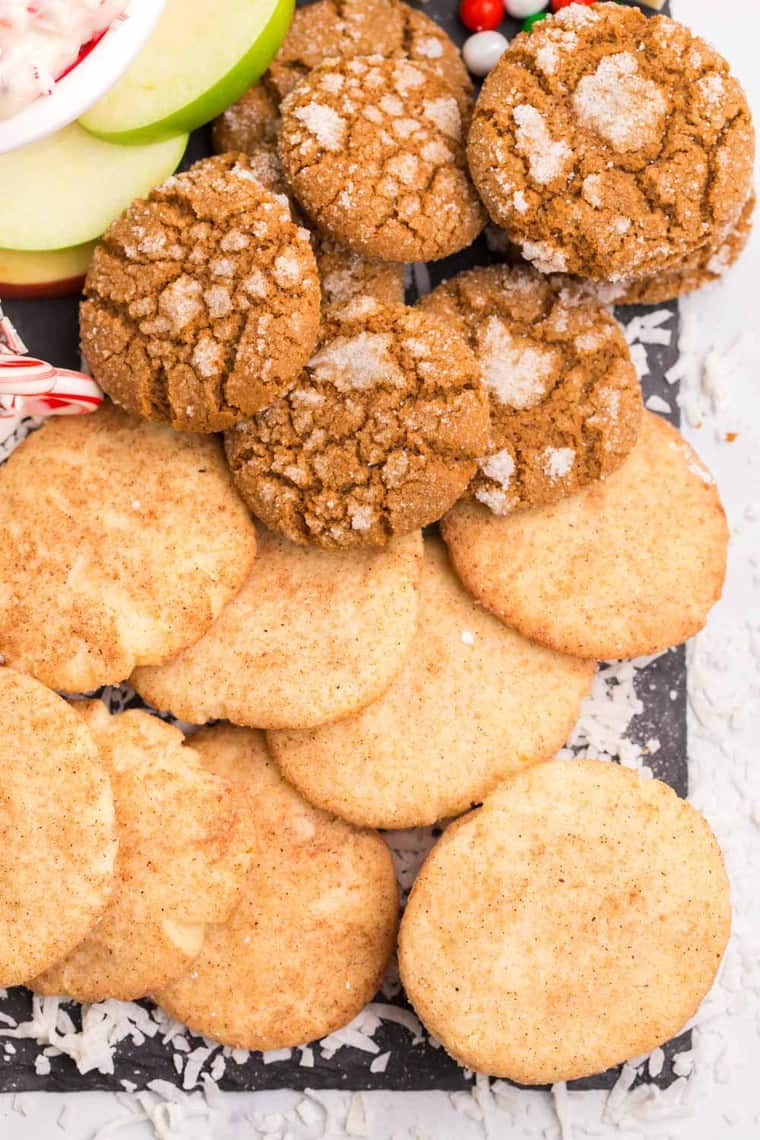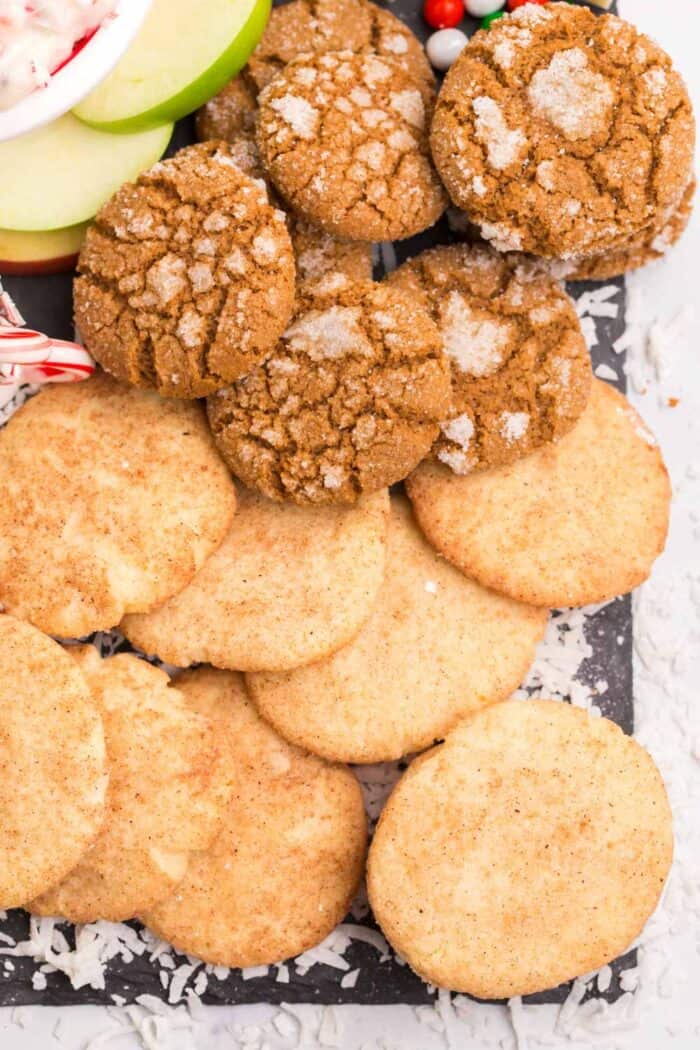 Can you make gluten free cookies in advance?
This will vary by recipe, but there is usually an option to make at least some of all of your cookies at least partially in advance.
You can often make the cookie dough several hours or even a day in advance. Just cover it tightly and store it in the refrigerator until you are ready to bake. You may need to let it warm up slightly to be able to scoop, shape, or roll the dough.
Gluten free cookie dough can also oftentimes be frozen for up to two months either before or after you roll, shape, or cut the dough. Just thaw in the refrigerator and take out of the fridge shortly before baking.
Many cookies themselves also freeze well.
Can you freeze gluten free cookies?
Many can be frozen for up to about two months after baking and cooling. If it is a cookie that is decorated, covered in chocolate or frosting, or rolled in powdered sugar, you may want to consider doing that step after thawing the cookies.
When freezing gluten free cookies, I like to put them in a plastic freezer storage bag and press out all of the air before sealing.
Then place the bag inside a cookie tin or plastic storage container. This helps keep them from getting crushed and crumbly while you have them in the freezer because many gluten free cookies do have a tendency to be a bit more crumbly or tender than their traditional counterparts.
Now for the cookie and candy recipes
Over 75 Gluten Free Christmas Cookies
You'll find gluten free versions of all of your favorite Christmas cookie recipe, plus some new ideas to try. They will all be festive additions to your holiday cookie platter. Keep reading for all of these cookies:
Gluten Free Molded Cookies
Gluten Free Drop Cookies
Gluten Free Rolled or Refrigerator Cookies
Gluten Free Bar Cookies
Over 25 Gluten Free Christmas Candy and Treats
So many candy recipes and other chocolaty treats are naturally gluten free. And since you don't have to bake, it's an easy way to make some gluten free sweets to add to your holiday spread. Try these:
Chocolate Bark
Truffles and Fudge
Other Candy and Treats