This post may contain affiliate links. Read my disclosure policy.
Fudge Recipes are perfect when you need a chocolate fix. There isn't much better than a rich, creamy piece of fudge. From milk chocolate to dark chocolate to white chocolate, peanut butter to maple, to swirled, you can find any flavor of this favorite candy. Then make it totally smooth or add mix-ins or toppings with chunks, candies, cookies, nuts, and more. This is the Ultimate Collection of 40+ of the Best Recipes for Fudge in the World.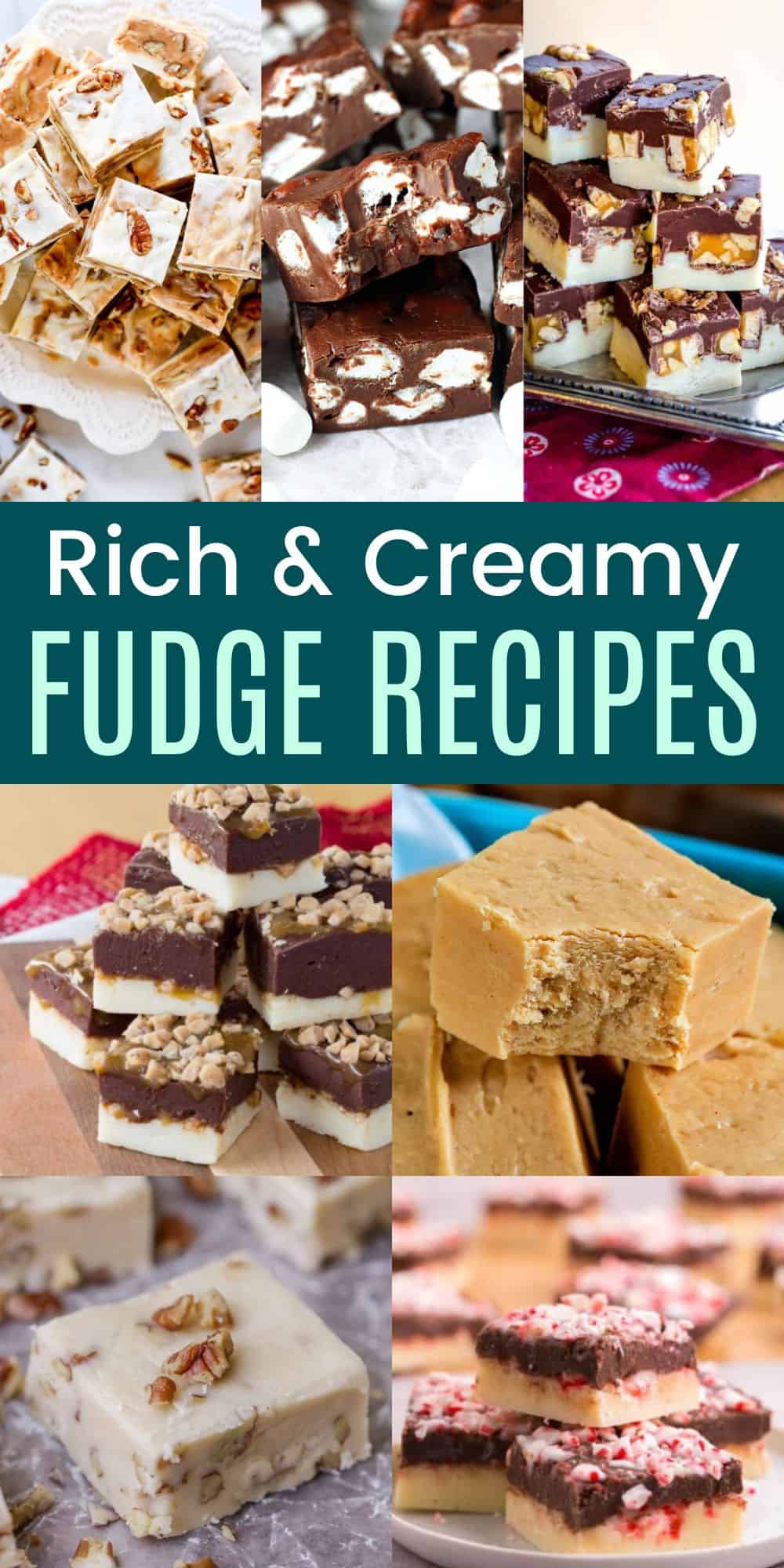 Check out the Ultimate Collection of the Best Fudge Recipes…
40+ of the Best Fudge Recipes
Thes ultimate chocolate candy treats come in every flavor you can imagine, with different nuts, candy, and cookies mixed in or sprinkles on top.
Keep reading for:
• Chocolate Fudge Recipes
• White Chocolate Fudge Recipes
• Other Flavor Fudge Recipes
• Swirled, Marbled, and Layered Fudge Recipes
For more yumminess from me and my foodie friends, keep up with me on…
Or sign up to have Cupcakes & Kale Chips delivered straight to your Inbox!