This post may contain affiliate links. Read my disclosure policy.
Salad Recipes might be what you think about in the summer when you want to keep cool and enjoy the fresh fruits and vegetables of the season. But you can enjoy these all year long because it's not just fruit and veggies.
From side salads to main dish salads with chicken, steak, shrimp, and more, and even some chicken salad recipes and fruit salad, these are the best salad recipes for summer and even the rest of the year. And you know what's even better? Most of them are gluten free or just require a simple substitution!
Originally published on Jun 20, 2017
How to Make the Best Salads
I'm an equal opportunity salad eater. Even in winter, I'm breaking out the greens to get in my servings of veggies. But there's so much more to a salad than just lettuce. You can keep your salads meatless and dress them up with other veggies, some sweet fruit, and plenty of nuts and cheese to really make them satisfying. Some protein on top and it truly makes a salad a meal. And of course, no picnic is complete without potato salad or pasta salad or macaroni salad. Chicken salad always makes a fabulous lunch, whether you pile it on bread or serve it on top of lettuce. And you can't forget the sweet side of things with fresh and fabulous fruit salads.
If you need some inspiration, you'll find a selection of all of these different types of salad recipes right here…
How to make a garden salad recipe?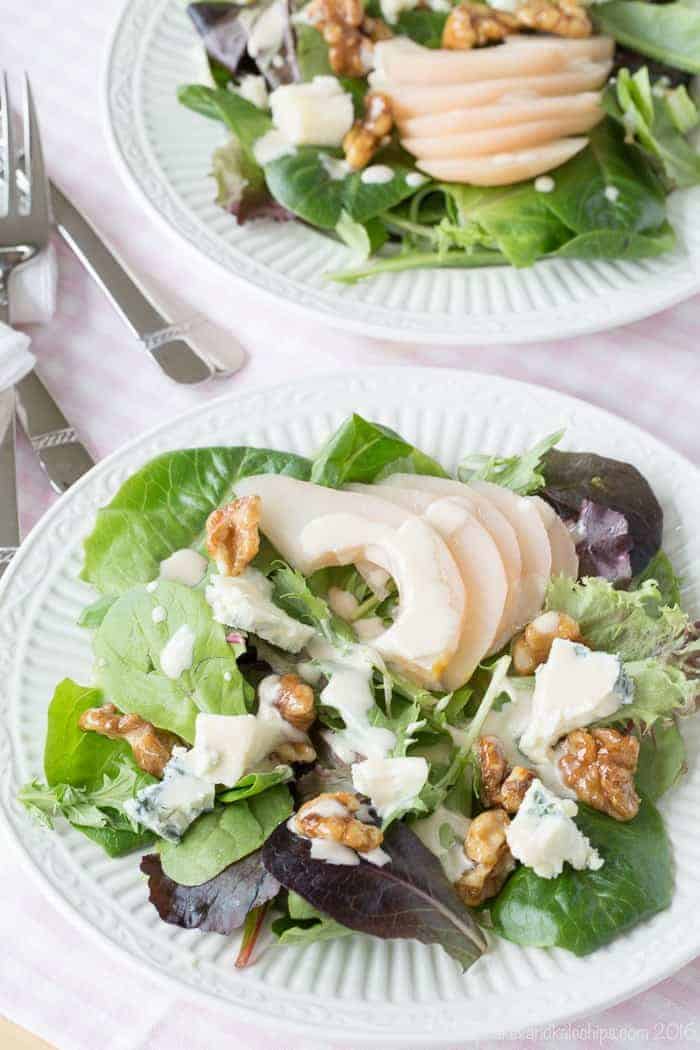 It's more than just lettuce, and you don't have to limit yourself to just tomatoes and cucumbers. From berries to bacon, cheese to nuts, avocado to delicious homemade salad dressing recipes, the possibilities are endless. I may be partial to Italian Country Salad, but these are all pretty fabulous.
What other vegetables can you use in salad recipes?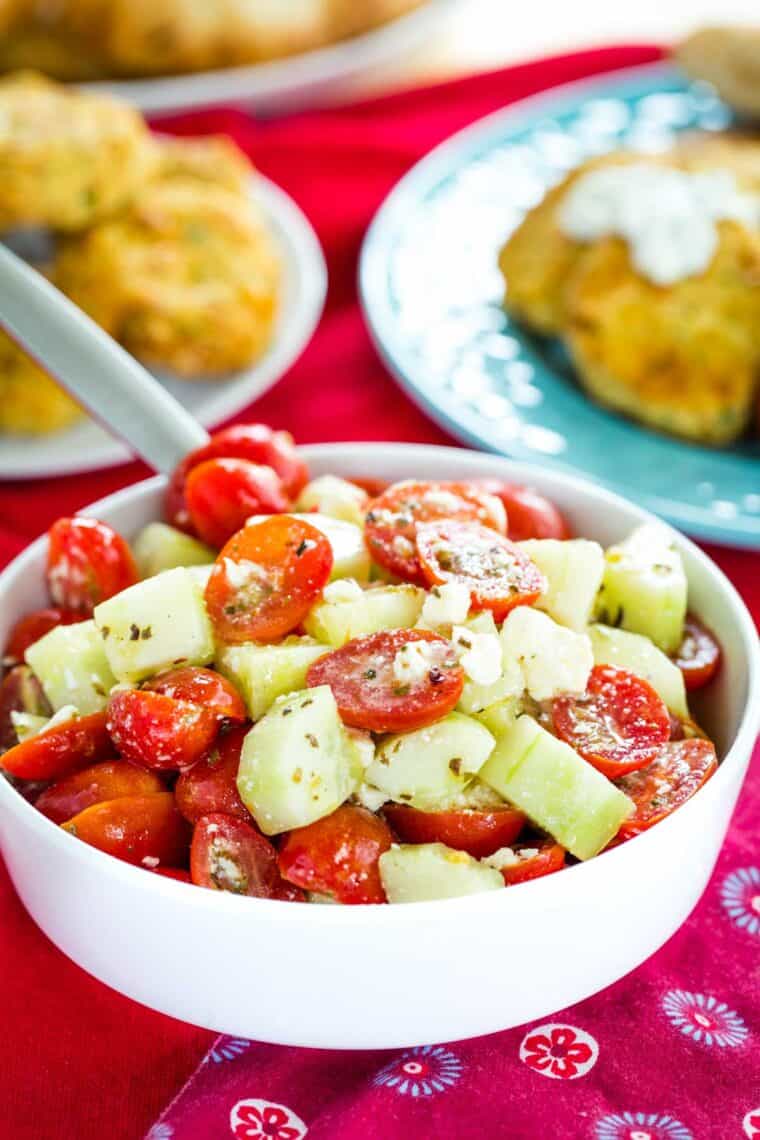 A simple Cucumber Tomato Feta Salad is an easy option in the summer, but there are so many more possibilities. You can make a broccoli salad, potato salad, coleslaw, and of course spiralized salad reicpes.
Can you have a salad for dinner?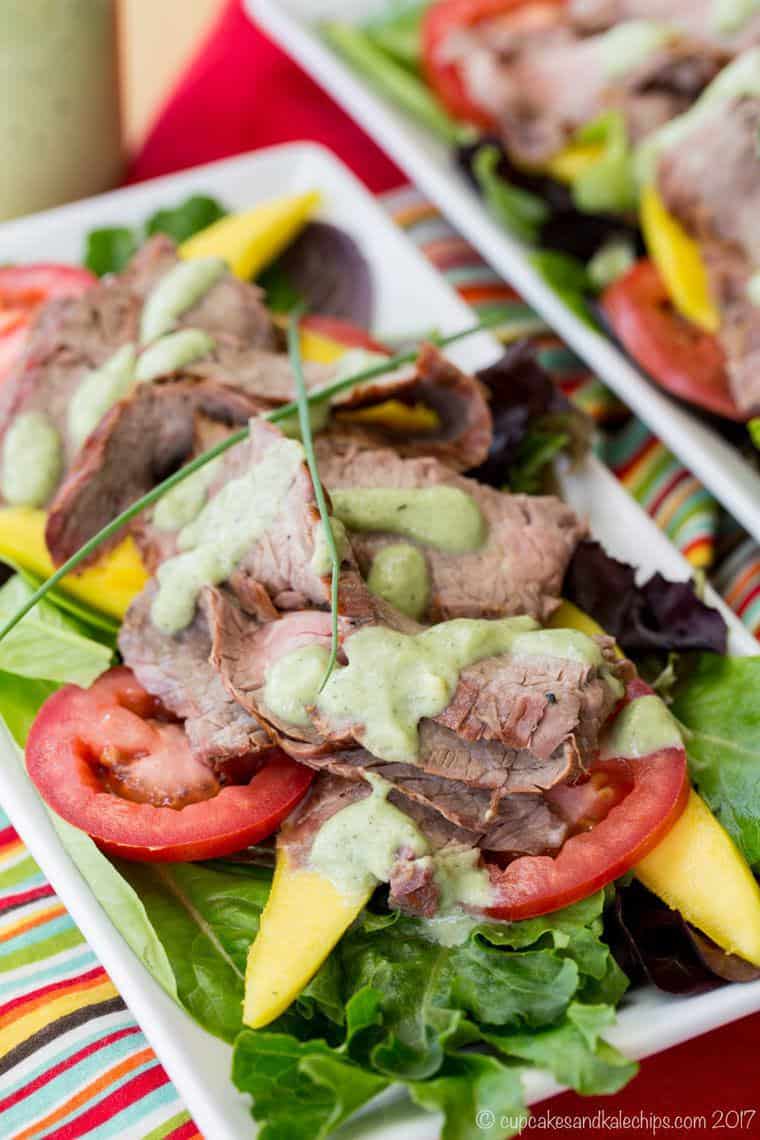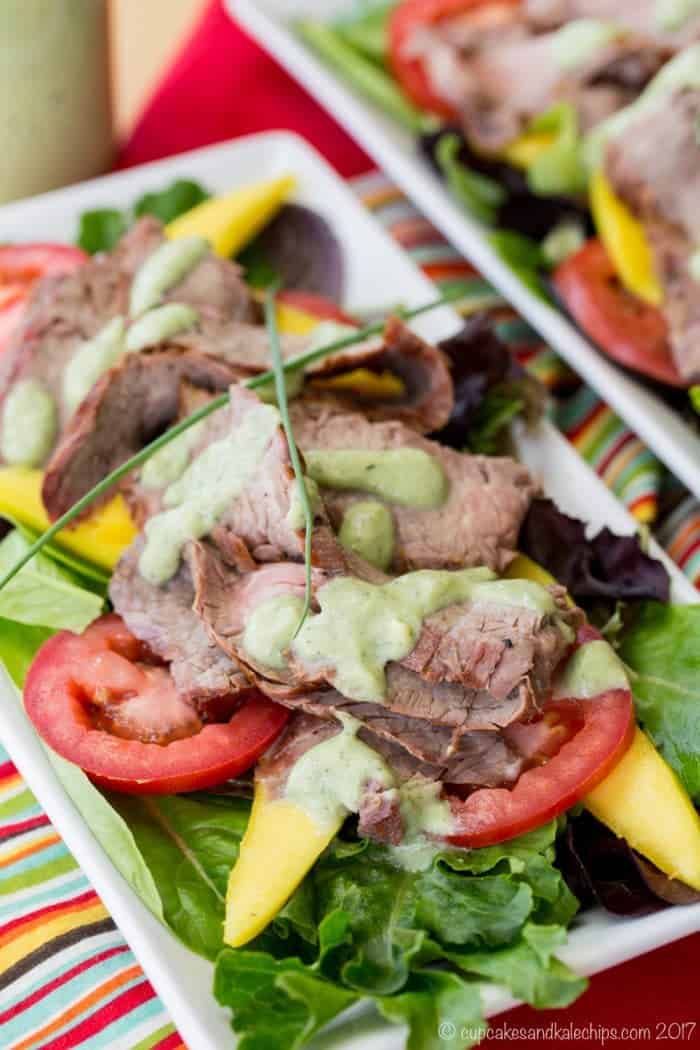 Just ad some protein and salad can totally make a meal. This Mango Grilled Steak Salad satisfies the heartiest of appetites, but you can use chicken, shrimp, lobster, sausage, and more…
Which Chicken Salad Recipe is the best?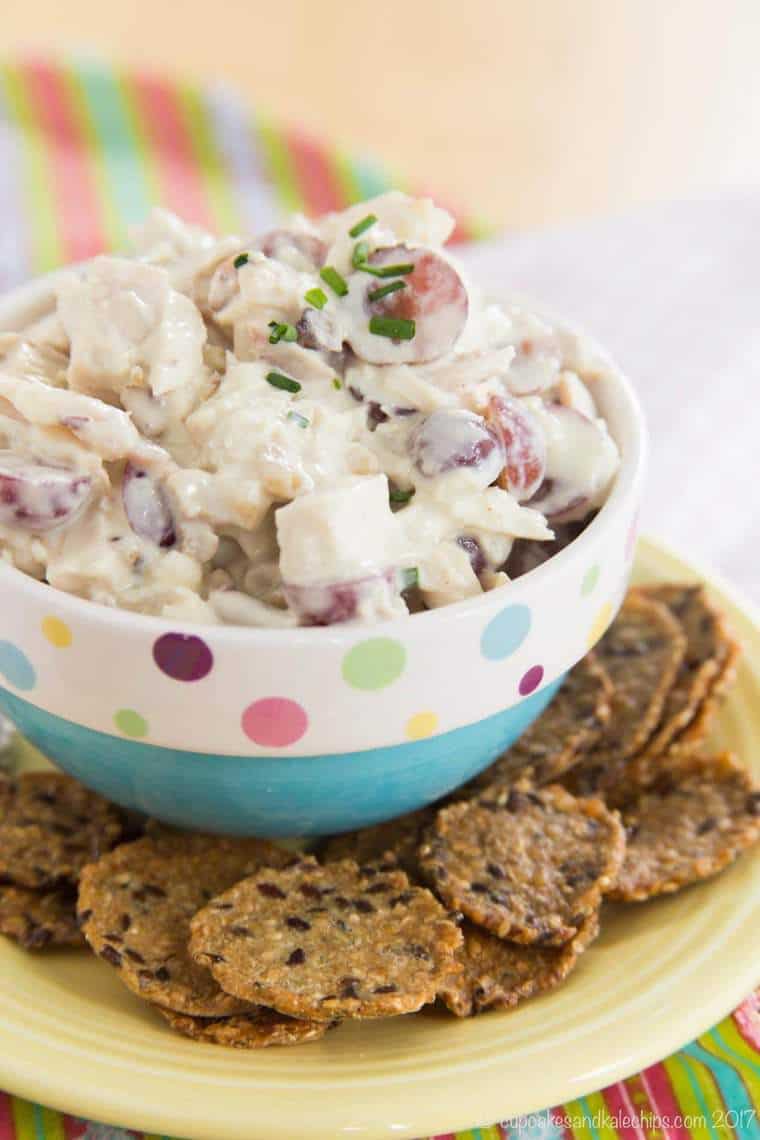 With the burst of sweetness from the grapes and the crunchy walnuts, Waldorf Chicken Salad might be my favorite, but you might also like to try these…
What is a good fruit salad recipe?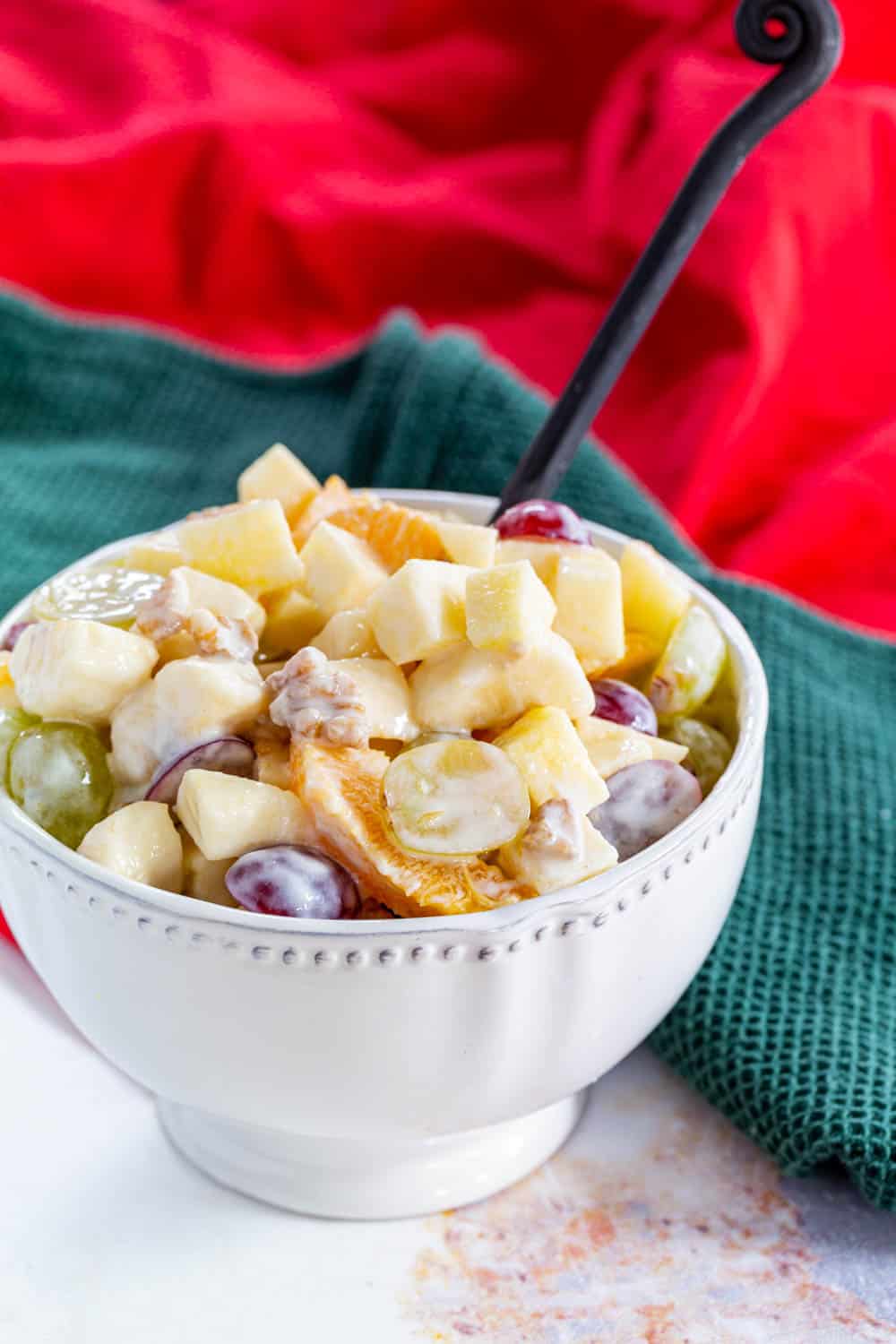 Waldorf Fruit Salad is a perfect blend of crisp apples, juicy grapes, and zest oranges with crunchy walnuts and a sweet honey yogurt dressing. It's perfect for all seasons, but maybe you'd prefer ones of these…
What about pasta salad recipes?
You'll find those and even more in these recipes from 18 amazing food bloggers…
Simple Wedge Salad with Homemade Blue Cheese
Avocado Chicken Salad Crostini
Jacked Up Monterey Chicken Salad
Jalapeno Popper Macaroni Salad
Which of the best salad recipes will you try first?

For more yumminess from me and my foodie friends, keep up with me on…
Or sign up to have Cupcakes & Kale Chips delivered straight to your Inbox!