Waldorf Chicken Salad
Waldorf Chicken Salad is a sweet and savory chicken salad recipe with juicy grapes and crunchy walnuts, and lightened up with Greek yogurt. This protein-packed recipe is a great way to use up leftover chicken and have on hand for lunches all week, whether you make a chicken salad sandwich, wrap, or lettuce wraps, or pile it on top of a big green salad.

Originally published on March 14, 2013. Updated with new photos on August 31, 2017.
Chicken Waldorf Salad

I've mentioned before about my utter distaste for mayo, and I am not a huge fan of raw celery either, both of which are found in a traditional Waldorf Chicken Salad.  So when I saw Isabel of Family Foodie's Chicken Salad made with Chobani's new 0% Pear Greek yogurt, I was inspired to remix this classic. I always have Greek yogurt and walnuts, and I had a few chicken breasts in the freezer (you could certainly just grab a rotisserie chicken from the grocery store, or use some leftover roast chicken).  I was all set.
Oh my goodness oh my goodness, was this amazingly, awesomely delicious!  The three of us devoured it for dinner one night, me on a salad, and The Hubby and The Bug had it on a pita.  They each got a sammie the next day, and you see that bowl in the picture?  Yep, that was ALL MINE!  So clearly this recipe made a lot, and you can certainly cut it in half, if you like.  But why, when you can prep this once and feed the family for a couple days?!
I loved how the addition of mustard added a piquantness that toned down the sweetness of the yogurt, and the ever so slight hint of onion from a bit of chive (I don't dig raw onion, so you could totally add more, if that's your thing).  Hubby said he would have preferred the grapes quartered, but I liked the big, juicy bites, and quartering grapes is a total pain – so that's your call.  Mmm, then some crunch from the walnuts.  There are no words!  And all the protein this mama needs from both meat and Greek yogurt – perfect!
Mmmmm, you know you want a bite of that!!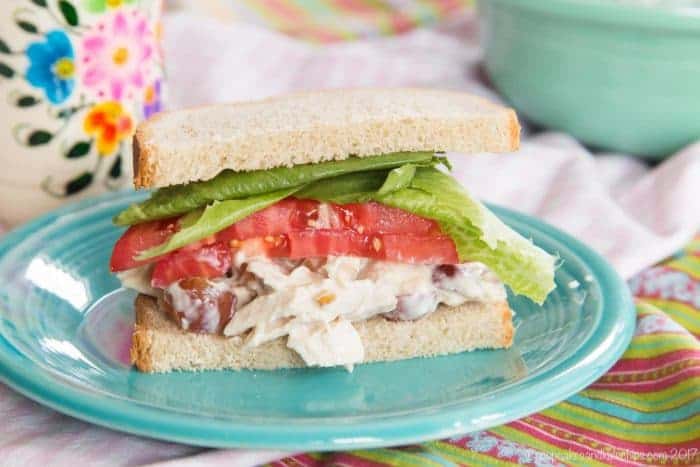 You are going to love this Waldorf Chicken Salad recipe…
Waldorf-ish Chicken Salad is a classic updated with Greek yogurt, and has the perfect mix of sweet & savory, with juicy grapes and the crunch of walnuts.
Ingredients
1 cup plain Greek yogurt
1/4 cup Dijon mustard
2 Tablespoons honey
2 Tablespoons apple cider vinegar
4 cups shredded, cooked chicken (about 1-1 1/3 lbs boneless, skinless chicken breasts, cooked)
1 cup grapes, halved or quartered
1/2 cup chopped walnuts
1 Tablespoons chopped chives (or more, to your preference)
salt and pepper, to taste
Directions
In a large bowl, combine the Greek yogurt, Dijon mustard, honey, and apple cider vinegar and stir till combined.
Add the chicken, grapes, walnuts, and chives, and fold together. Season to taste with salt and pepper.
Serve on a sandwich, salad, crackers, pita, etc.
Loading nutrition data...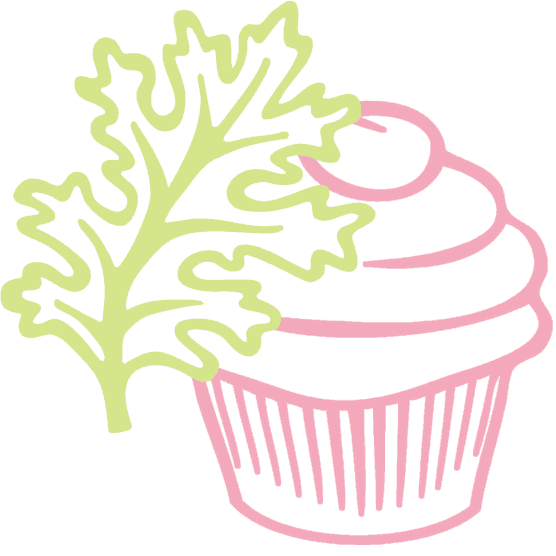 LOVE THIS RECIPE?
Give it a 5 STAR rating and share your photos on Instagram with the hashtag #CKCrecipes!
Enjoy!