Italian Herb Parmesan Polenta Croutons
Disclosure: This post may contain affiliate links. Cupcakes & Kale Chips is a participant in the Amazon Services LLC Associates Program, an affiliate advertising program designed to provide a means for us to earn fees by linking to Amazon.com and affiliated sites.
Parmesan polenta croutons with just a hint of garlic and Italian herbs like oregano are a crunchy and gluten free addition to your bowl of greens. Use this technique with leftover polenta or make a fresh batch so you can top your salad with Italian Herb Parmesan Polenta Croutons.
Italian Herb Parmesan Polenta Croutons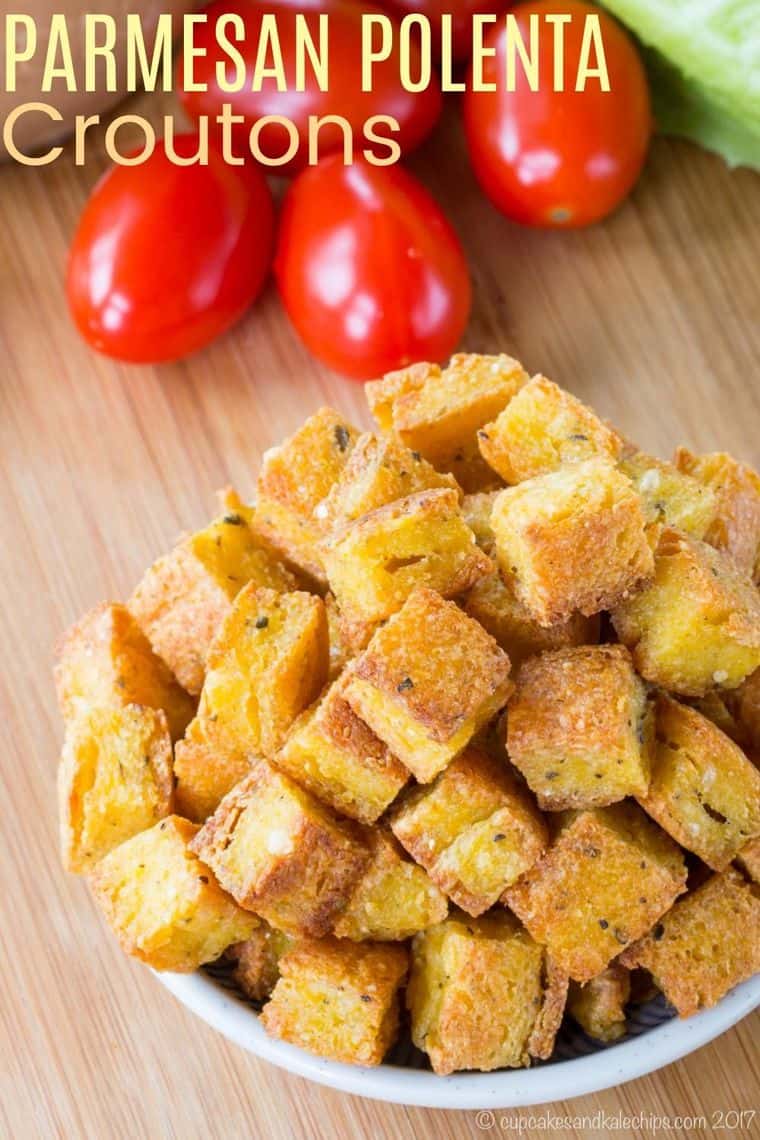 Originally published on May 20, 2012. Updated on January 24, 2017.
Sometimes I make components to a recipe that deserve their own post because they can really be used in so many recipes. Plus it make my life easier when I want to share a "new" post with you all but don't really have a "new" post. Call it "lazy blogging", I'll call it efficient. And since that's my goal for 2017, today you get croutons! But stay tuned because not only can you put them on this "Greek" Chicken Caesar Salad (oh nevermind, don't look at those embarrassingly awful old photos), but next week I have a fun new salad to top with these little golden nuggets.
Or just eat them straight off the pan. Whatever.
The best thing is that you can change around (or omit) the seasonings so that it can go with anything you like.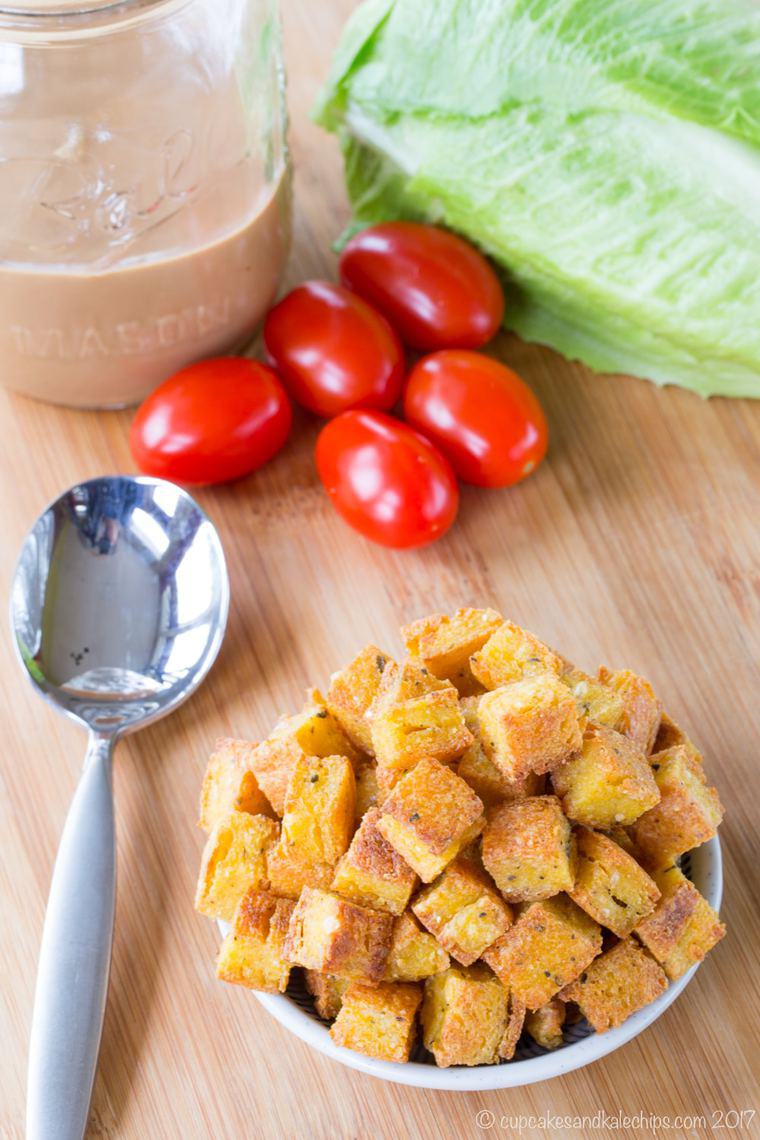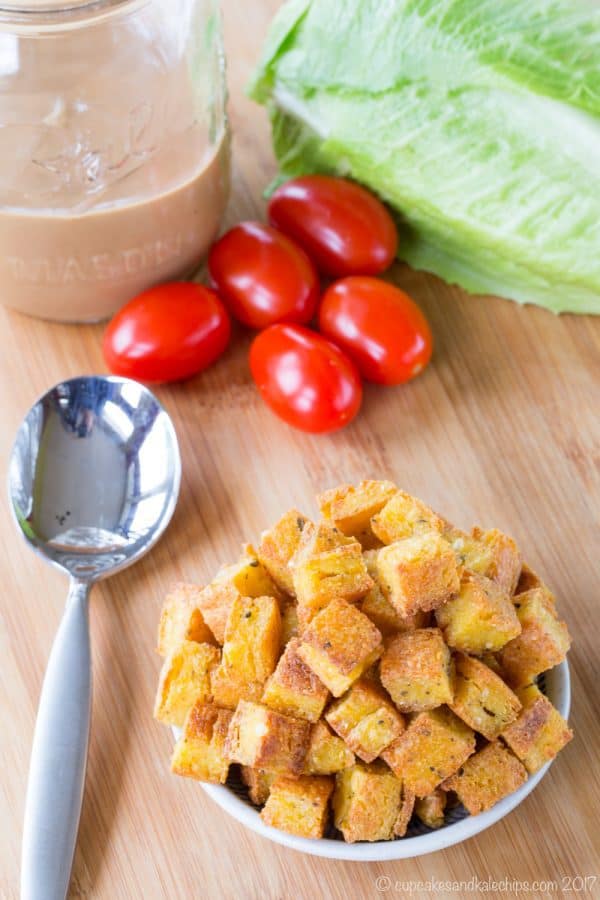 Italian Herb Parmesan Polenta Croutons are tasty, golden little nuggets to top your salad!
They are a naturally gluten free way to to add texture, especially when you can't have classic croutons. In fact, there might even be better than come of those super hard, stale-tasting croutons. They are crispy on the outside and slightly soft on the inside, instead of rock hard bits. These have classic Italian herbs and parmesan, but you can always try cheddar and smoked paprika, or just leave them with basic salt and pepper.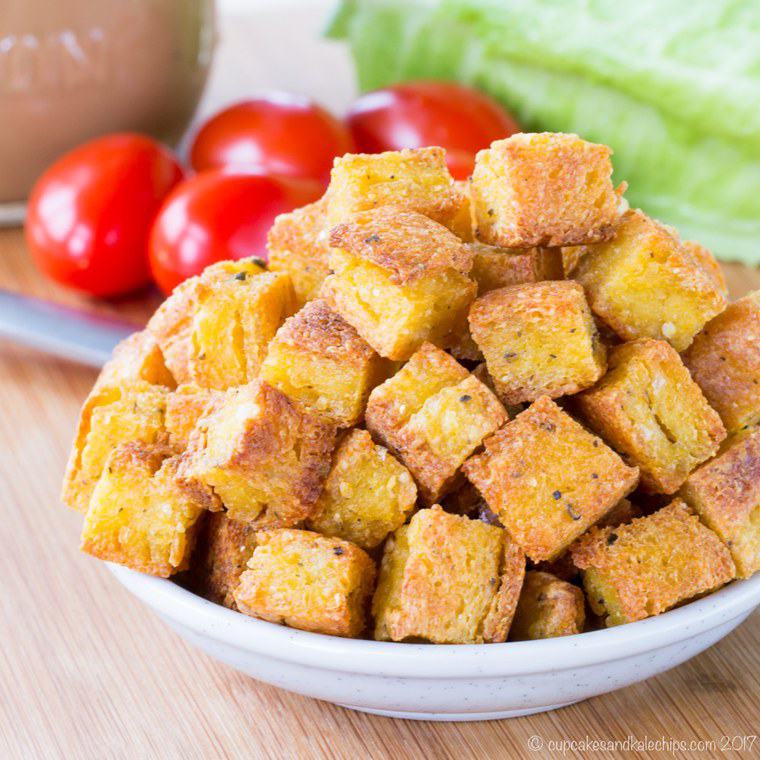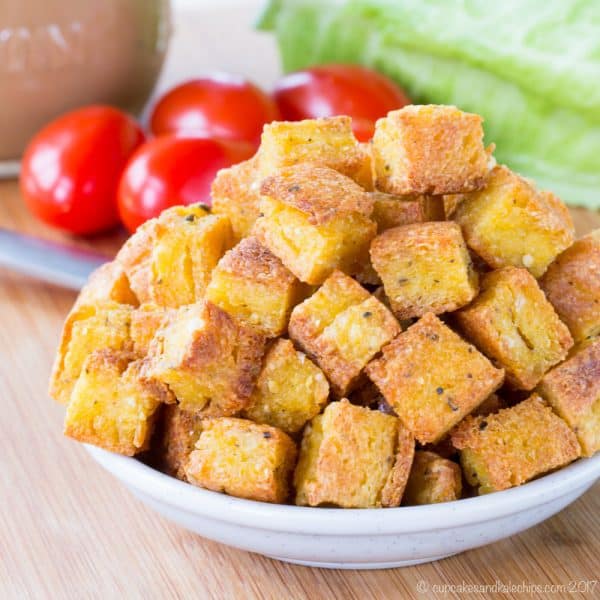 Here's some salads that would be tasty with these croutons…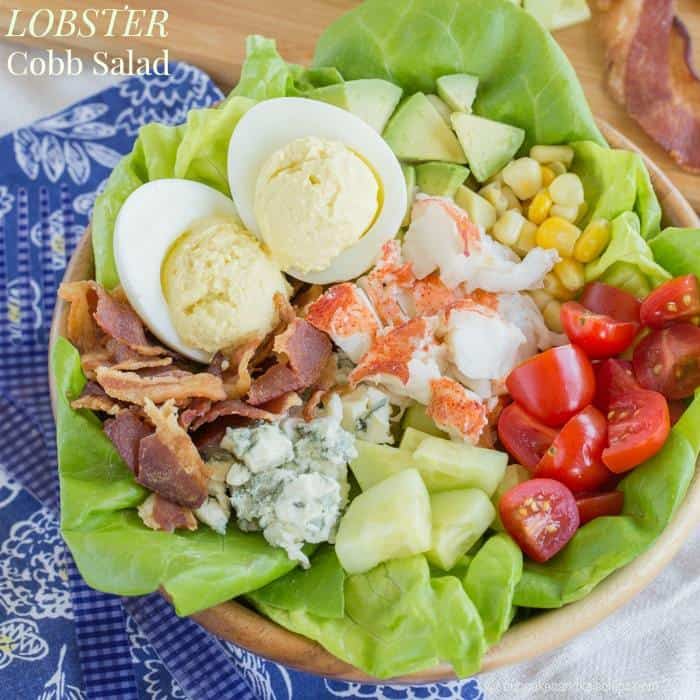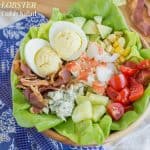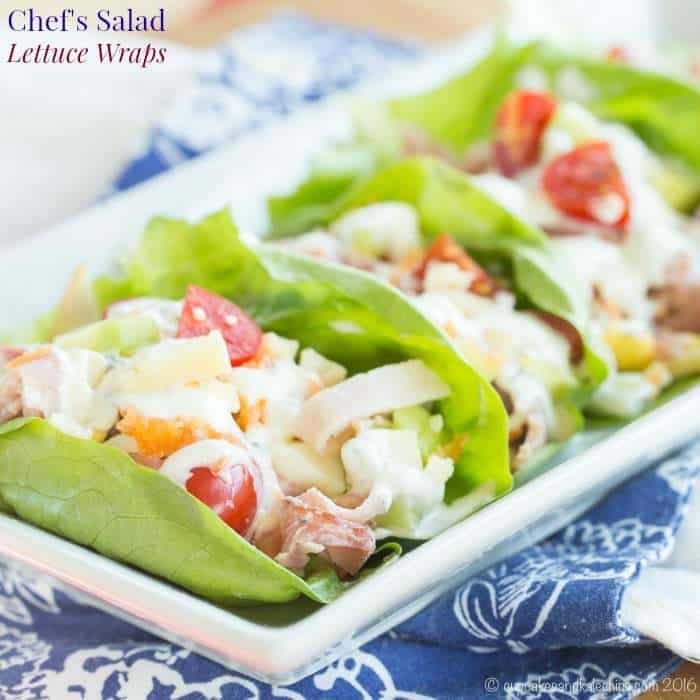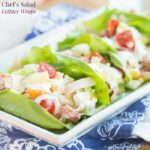 Want to chat with fellow foodies? Join my No-Fuss Food and Fun group on Facebook. Everyday we have fun topics, share recipes and ideas, ask and answer questions, and see all of my new Cupcakes & Kale Chips creations! If you'd like to check it out, you can request to join HERE.
For more yumminess from me and my foodie friends, keep up with me on…
Or sign up to have Cupcakes & Kale Chips delivered straight to your Inbox!

Here's the recipe for Italian Herb Parmesan Polenta Croutons…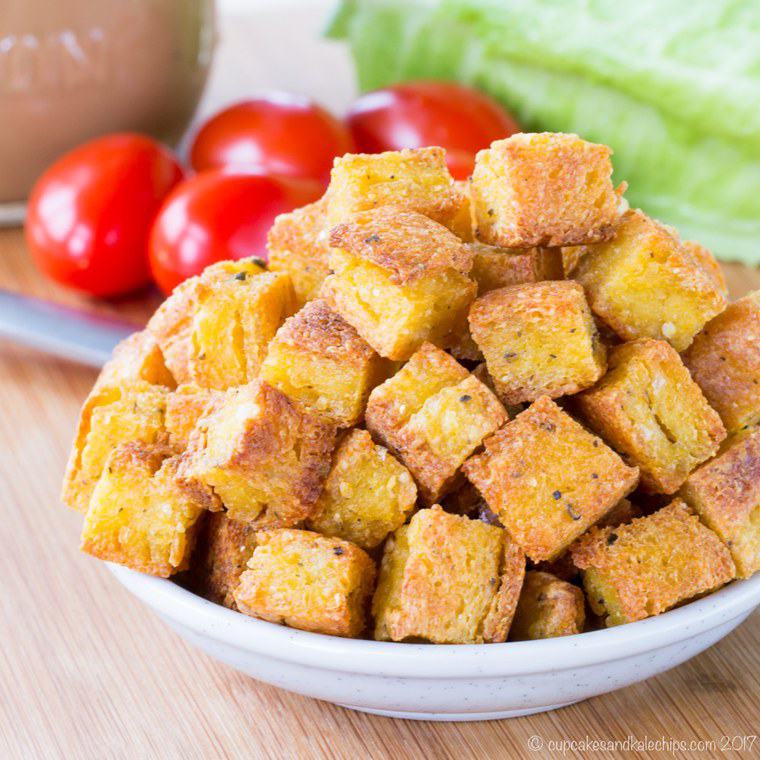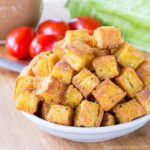 Print Recipe
Italian Herb and Parmesan Polenta Croutons
A lightly seasoned crouton made from cornmeal that's an easy, gluten free way to top your salads.
Instructions
Whisk the cornmeal, water, and salt together in a medium saucepan, and place over medium to medium-high heat.

Bring to a boil, then cook, stirring almost constantly, for 15-20 minutes, or until the polenta is thick and sticky.

Stir in the cheese, garlic powder, and Italian seasoning.

Remove the polenta from the pot and place onto plastic wrap or in a baking dish sprayed with olive oil or cooking spray.

Shape into a rectangle, about 1/2 in. thick, wrap in plastic wrap, and place in the refrigerator until cooled.

Preheat your oven to 450°F.

Cut the polenta into 1/2 inch cubes and place in a single layer, not touching, on a baking sheet coated with olive oil or cooking spray. Spray some more olive oil or cooking spray over the cubes.

Bake for 25-30 minutes, turning every 8-10 minutes, until browned and crispy.

Serve over your favorite salad.
Nutrition
Serving:
1
g
|
Calories:
70
kcal
|
Carbohydrates:
11
g
|
Protein:
2
g
|
Fat:
1
g
|
Cholesterol:
1
mg
|
Sodium:
267
mg
|
Potassium:
51
mg
|
Fiber:
1
g
|
Vitamin A:
15
IU
|
Calcium:
24
mg
|
Iron:
0.5
mg
Enjoy!