This post may contain affiliate links. Read my disclosure policy.
Thanksgiving Leftovers don't have to just be turned into a loaded turkey sandwich. These recipes prove that maybe your turkey and Thanksgiving side dishes are actually better the day after the holiday. There are over 40 ideas to use up leftover turkey, potatoes, sweet potatoes, cranberry sauce, pumpkin pie, and more. You can turn them into appetizers, main dishes, breakfast, snacks, desserts and everything in between!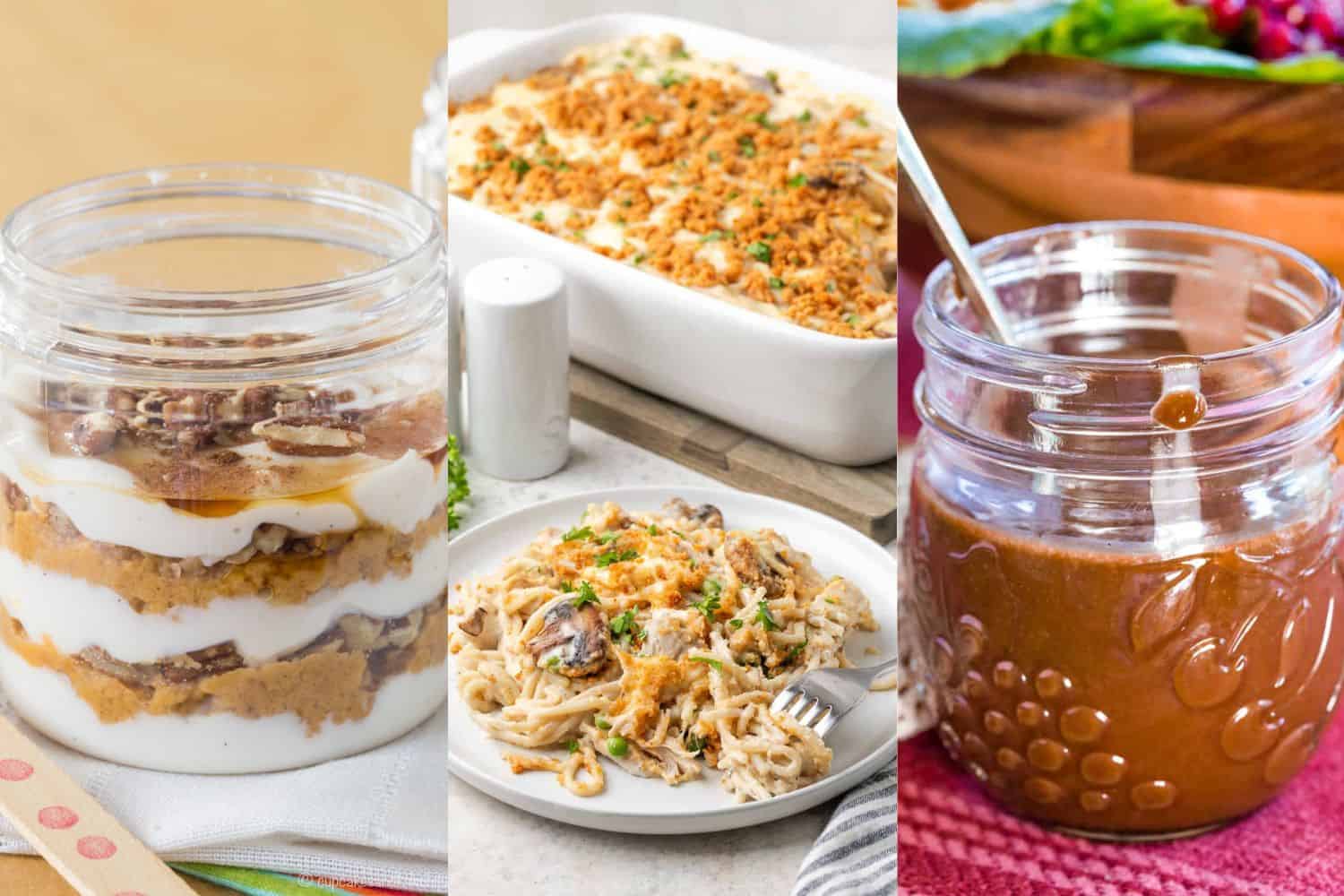 After days and hours of prepping and cooking, you've feasted. The dishes are washed and the kitchen is cleaned. But now you have a refrigerator filled with Thanksgiving leftovers. The first question is…
How long are Thanksgiving leftovers good for?
First, you have to ask yourself if you left the food out too long. It should not be left at room temperature for longer than two hours or you run the risk of it starting to grow bacteria. So get those leftovers wrapped, packaged in storage containers, and into a nice, cold refrigerator as soon as possible.
Or, if you want to keep them longer, transfer everything to airtight containers, wrap them in foil or plastic, and, if the container fit, slide it into a resealable plastic freezer bag.
Most Thanksgiving leftovers, from the turkey to the mashed potatoes to the stuffing will last in the fridge for three to four days, with cranberry sauce being good for up to a week. You can reheat and rechill as needed, but every time you do that, the food could dry out a little more. So you might just need to moisten things up with a little broth or stock. If you have made turkey stock from your turkey carcass, you are set. Or you can use chicken stock from a box.
However, regardless of whether it's been a few hours or a few days, if something looks or smells a little off, then toss it. It is not worth taking the chance.
And the next question is…
What can you make with Thanksgiving leftovers?
Certainly, you can just fix yourself a plate for Round Two of the feast. Or you can make a fully-loaded turkey sandwich heaped high with extra stuffing and smeared with cranberry sauce (PRO TIP: mix that cranberry sauce with mayo for a yummy sandwich spread).
But you really should check out these ideas…
40+ Thanksgiving Leftovers Recipes
Enjoy!