The Best Christmas Cookies for Kids
Disclosure: This post may contain affiliate links. Cupcakes & Kale Chips is a participant in the Amazon Services LLC Associates Program, an affiliate advertising program designed to provide a means for us to earn fees by linking to Amazon.com and affiliated sites.
The Best Christmas Cookies for Kids are easy, fun to make, and, of course, totally delicious. I love making Christmas cookies, and I would like to share this love by baking with my kids. My favorite cookie recipes for kids are fun and easy to bake Christmas cookies. But the key to making it a fun family activity is to make sure you are prepared. So in addition to these easy Christmas cookies to make with kids, you'll also find All of the Gadgets and Goodies You Need to Make Them.


Easy Christmas Cookies Kids Can Bake
PLUS
All of the Gadgets and Goodies For Christmas Cookie Baking with Kids

MY LATEST VIDEOS
So yes, I said that I would like to share my love of Christmas cookie baking with my kids, but I'll be honest, it does tend to stress me out a bit. I like to do things a certain way and have them turn out just so, and when you have five and two year old boys, you basically need to throw all of those expectations out the window. And you need to be prepared. My husband always says that you always need the right tool for the right job, and the same holds true in the kitchen. Having the right tools, gadgets and ingredients all ready for you means that the process will go smoother so that you can turn out dozens of delicious cookies, regardless of how short the attention spans are of the mini sous chefs.
Scroll on down to see the best Christmas Cookies for Kids, but also check out some of my favorite things for making them right here…
For making the dough, a good stand mixer or hand mixer is key, just beware of little fingers. My boys tend to be a bit impatient, so I like having lots of measuring cups and spoons on hand. I can either pre-measure everything beforehand and just let them dump it in, or at the very least I don't have to worry about washing them between ingredients, especially if there's a little licking or grabbing with sticky (or raw-egg-covered fingers) going on.
Products from Amazon.com
‹
›
You don't want those cookies you worked so hard to make to burn or stick to the pan, so I sometimes use insulated cookie sheets, and a silicone baking mat is always a huge help. And stackable cooling racks do double duty for letting those cookies cool quickly without taking up a lot of space on your counter, and being a great place to get to work with icing or sprinkles.
Products from Amazon.com
‹
›
Once you've got all the equipment you need, it's all about picking the right recipes for Christmas cookies for kids. You can go one of two ways – pick easy Christmas cookie recipes that are simple and delicious so that there is an immediate payoff, or choose a cookie recipe that is fun and interactive so that the kids can get their hands in there to make messes with rolling and cutting and frosting and sprinkling and drizzling. I think I have some pretty tasty ideas for you right here.
Here are The Best Christmas Cookies for Kids!!
Easy Drop Christmas Cookies for Kids: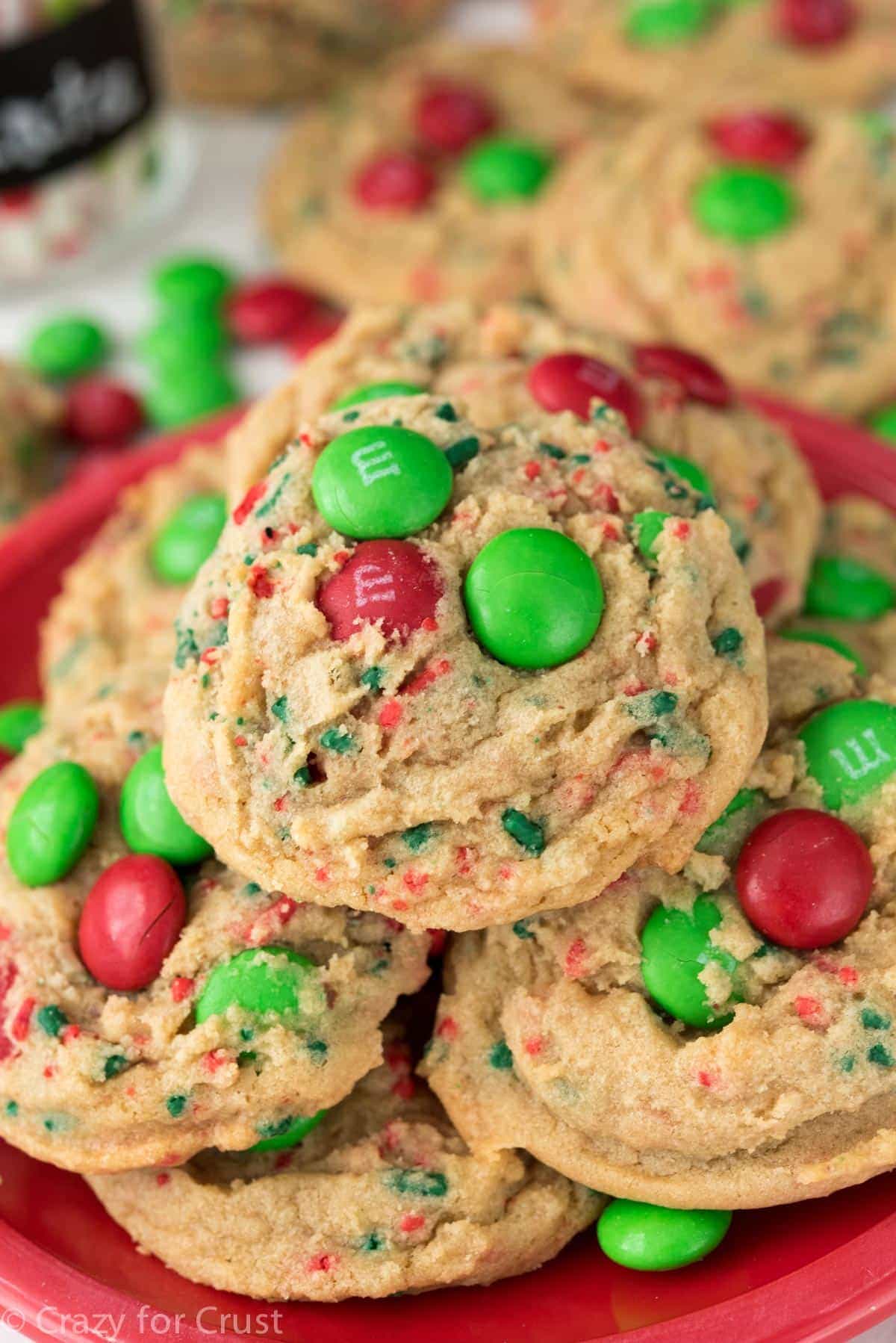 Drop cookies are typically made from a soft dough that is "dropped" on a cookie sheet. My mom and I used to use two spoons when we made chocolate chip cookies, but these days I much prefer using a scoop. Also, when making the dough, that mixer might be a little too rough if you are folding in chocolate chips or candy or other mix-ins, so it's probably best to use a rubber spatula to fold them in.
Products from Amazon.com
‹
›
Easy Rolled or Pressed Christmas Cookies for Kids: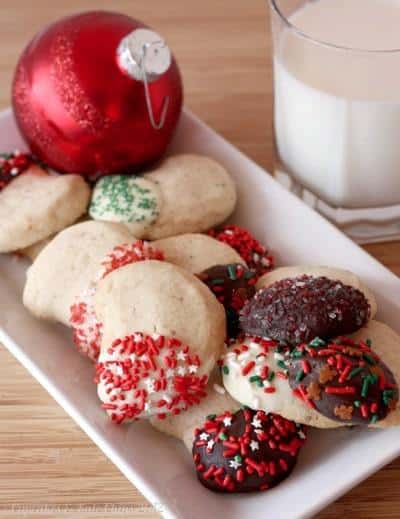 Pressed cookies, such as Spritz, as they are often known, are made by pressing your dough through a cookie press. Rolled cookies differ from drop cookies in that you typically take your dough and roll it in your hands to form a ball, and then often roll it in something like cinnamon sugar or powdered sugar before or after baking, which is why I like to make sure i have plenty of bowls on hand. As a kid, one of my favorite things to do was sprinkle Spritz with nonpareils before baking them or on top of cookies that have been drizzled with frosting or dipped in chocolate after baking.
Products from Amazon.com
‹
›
Easy Bar Christmas Cookies for Kids:
Bar cookies are super easy to make with kids because you just make your batter, dough, or crust, and put it in a baking pan or jelly roll pan. If you want to cut perfect squares, it's always a good idea to line your pan with parchment paper so you can pull the bars out before slicing.
Products from Amazon.com
‹
›
Easy Cut-Out Christmas Cookies for Kids
Cut-out cookies might be the most fun of all the Christmas cookies for kids. What kid doesn't love rolling out dough with a rolling pin, cutting them out with cookie cutters, and then getting to decorate them with frosting and maybe even some sprinkles?!
Products from Amazon.com
‹
›
Easy Dressed-Up Christmas Cookies for Kids: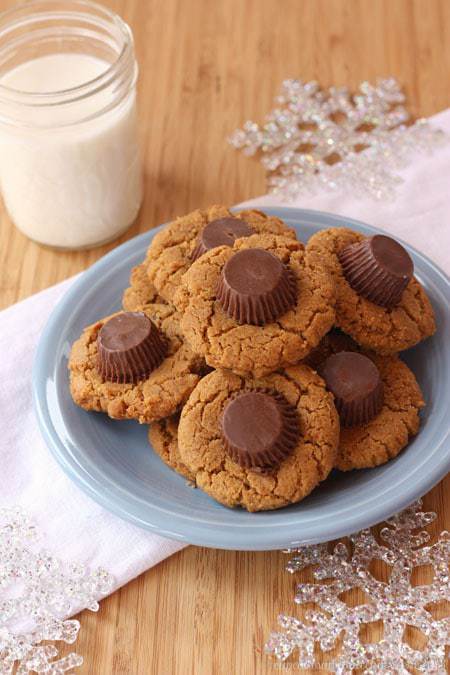 Maybe you want to have some fun making fancy cookies, but don't want to deal with rolling and cutting. These Christmas cookies for kids are jazzed up with things like nutty toppings, candied fruit and jam, sprinkles, candy canes, mini marshmallows, and more.
Products from Amazon.com
‹
›
And if you haven't found what you are looking for in this list of fun Christmas cookies kids love, then pick up one of these cookbooks I recommend…
Products from Amazon.com
‹
›