Bang Bang Cauliflower Bites
Bang Bang Cauliflower Bites are a healthy version of a classic Asian dinner recipe! These cauliflower based bites are perfect to serve as healthy gluten free appetizers, too!
Did you ever go out to eat and fall in love with a dish so much that you just had to recreate it at home? Maybe you'll find that recipe you always wanted in this week's #SundaySupper Restaurant Copycat Recipes. Some folks tried to recreate a dish exactly as they remember it, whereas I drew inspiration from popular menu items at a few different well-known chains, but added my own cauli-twist on it. Drawing a bit of Asian inspiration with a slightly spicy kick, for a fun appetizer or side dish, forget the shrimp and try Bang Bang Cauliflower Bites.
Bang Bang Cauliflower Bites
Disclosure: There are affiliate links in this post, meaning that if you click and make a purchase, the cost to you is the same, but I will receive a few pennies. I use the money to help maintain this website and to bring you new recipes!
Ah, copycats. With two little boys, I certainly know all about that. Even at two years old, Little Dude already wants to be just like his big brother. The Bug just earned his gold belt in karate, and all during the belt tests, you could hear Little Dude in the background screaming "Ai-yah!" He already can almost count to ten in Korean, and even instructed his Nana to stand at attention. I've found him getting more adventurous than The Bug at a younger age, wanting to go down the big slide at the park, and climb up and jump off of those playground pieces that indicate that they are for kids ages 6 to 12. But don't you dare try to convince him that he might be better off in the toddler section. He asks to take showers, insists on brushing his own teeth, and yes, is even about ninety percent potty trained, all of which I owe to the example and encouragement of his older brother.
It goes in the reverse direction too, but unfortunately with not as desirable outcomes. As much as we try not to indulge the crying and whining, Little Dude is two. Sometimes that's the only way he knows how to communicate his needs, and sometimes we've just had enough and when the crying and whining start, we just give him what he is whining and crying for. The Bug, who is the most perceptive five year old you will ever meet, recognizes what we are doing, and will mimic these toddler antics in order to get his way. Little Dude will sometimes do things that are funny when a two year old does them, but then The Bug will copy, usually in a more obnoxious five year old boy manner, and then, much to The Bug's frustration, it's no longer funny.
So he's trying to be a copycat, but not really.
Kind of like these Bang Bang cauliflower bites!
Some variation on Bang Bang Shrimp appears on the menu of several popular chain restaurants. I took inspiration from those crispy shrimp covered in a rich Asian-inspired sauce and did what I do best – cauli-fied it!
Bang Bang Cauliflower Bites are a must-make gluten free recipe that need to appear at your next party, or as a side dish on your dinner table.
Crisp-tender florets are coated in a light rice flour batter and baked, making them lighter than their crustacean counterparts and also gluten free. After they get golden and a bit toasted in spots, they are tossed in a creamy, slightly sweet, subtly spicy sauce. I also lightened up the sauce by subbing Greek yogurt for the usual mayonnaise, though I kept a bit of mayo in order to maintain the velvety texture and tone down a bit of the tang of the yogurt. This is one of those recipes where I just can't stop myself from finishing my serving and then after everyone else in the family had had their fill, I go back to the bowl and take whatever is left.
So it may not be an exact copycat, but you all know that I am a bit cauli-obsessed! Clearly it had to be done!
Join the #SundaySupper conversation on twitter on Sunday! We tweet throughout the day and share recipes from all over the world. Our weekly chat starts at 7:00 pm ET. Follow the #SundaySupper hashtag and remember to include it in your tweets to join in the chat.
To get more great Sunday Supper Recipes, visit our website or check out our Pinterest board.
Would you like to join the Sunday Supper Movement? It's easy. You can sign up by clicking here: Sunday Supper Movement.
After you grab the recipe to make Bang Bang cauliflower bites, you will see more copycat recipes at the bottom of this post!
What restaurant recipe do you want to copycat?
Bang Bang Cauliflower Bites
A veggie version of a restaurant copycat recipe, these sweet and spicy Asian-inspired bites are an addictive appetizer or vegetable side dish.
Ingredients
For the Bang Bang Sauce
1/4 cup plain Greek yogurt
1 Tablespoon mayonnaise
3 Tablespoons sweet chili sauce
1 teaspoon rice vinegar
1 teaspoon (or to taste) sriracha or other hot sauce
For the cauliflower
One large head cauliflower
1/2 c flour (I used brown rice flour, but I have seen similar recipes where regular all purpose flour was used)
1/2 teaspoon kosher salt
1/4 teaspoon black pepper
1/4 teaspoon garlic powder
1/4 teaspoon onion powder
1/2 cup milk of choice (I used almond milk)
Directions
Stir together the ingredients for the Bang Bang sauce in a bowl and set aside.
Preheat your oven to 450°F, and spray a baking sheet with oil or cooking spray.
Cut the cauliflower into florets. The smaller they are, the faster they will cook and softer they will get.
Whisk together the remaining ingredients in a bowl.
Toss the cauliflower in the batter until thoroughly coated.
Arrange the cauliflower on the baking sheet in a single layer.
Bake for 20 minutes, or until slightly less done than you want them.
Remove from the oven and gently flip the cauliflower. Return to the oven for another 5-10 minutes, or until golden brown and tender.
Transfer the cauliflower to a bowl, pour over the Bang Bang Sauce (you can reserve some for dipping, if desired), and gently toss to coat.
Loading nutrition data...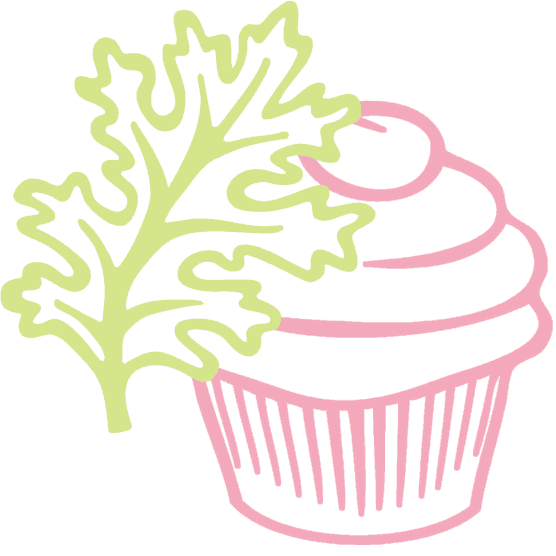 LOVE THIS RECIPE?
Give it a 5 STAR rating and share your photos on Instagram with the hashtag #CKCrecipes!
Here's some more of my kickin' cauli-nibbles…
And the rest of the #SundaySupper copycat menu…
Drinks
Appetizers
Condiments
Main Courses
Side Dishes
Desserts