This post may contain affiliate links. Read my disclosure policy.
Move over pumpkin and step aside butternut squash, because it's time for another orange autumn favorite to shine. Side dishes, main dishes, and desserts, you'll find them all in this collection of 20 Tasty Sweet Potato Recipes.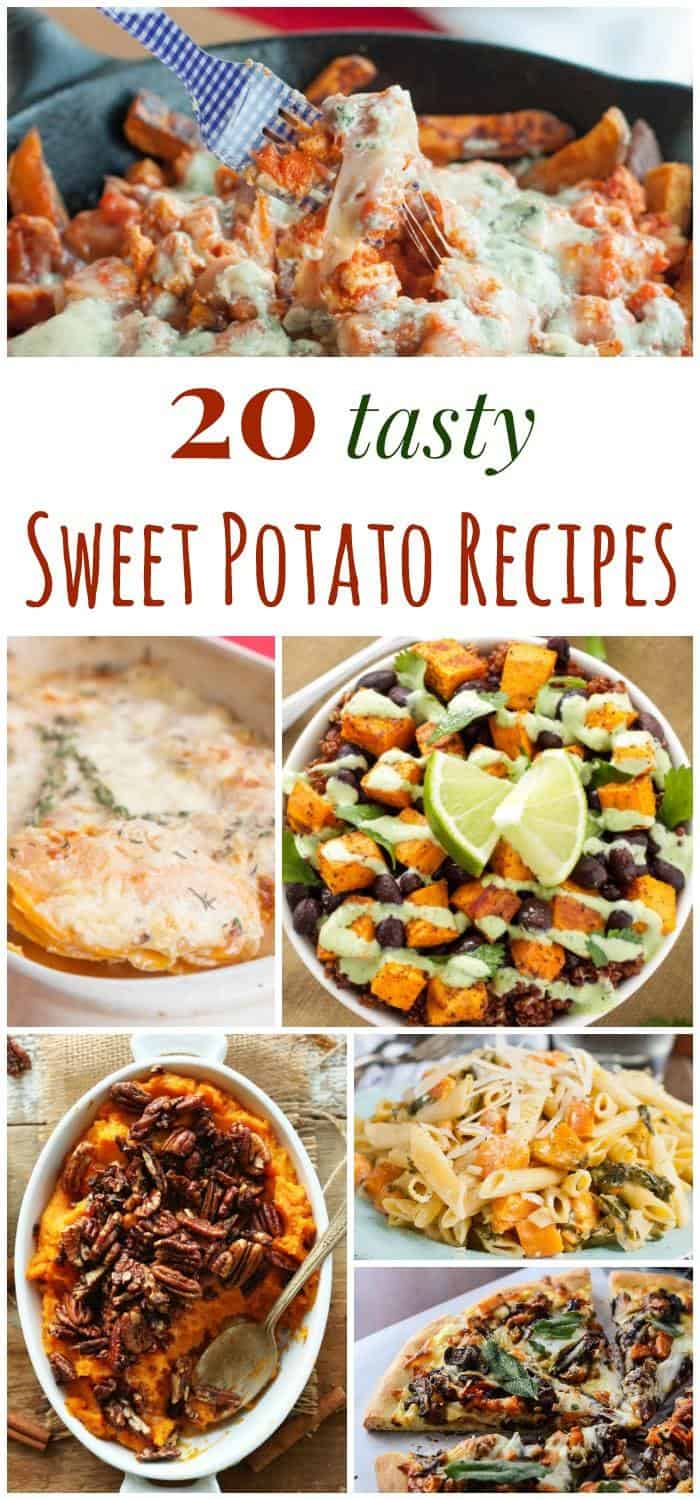 Sweet potatoes are always a hit in my house, but that marshmallow-topped, super sweet casserole has been done time and time again. It's time to try something new. We often like them simply baked, but there's so much more you can do. Pair them with spicy flavors, make them the star in a meatless meal, and even use them in totally unexpected ways, like pizza, hummus, burgers, and waffles. It's time for some yummy yams in these 20 Tasty Sweet Potato Recipes!
20 Tasty Sweet Potato Recipes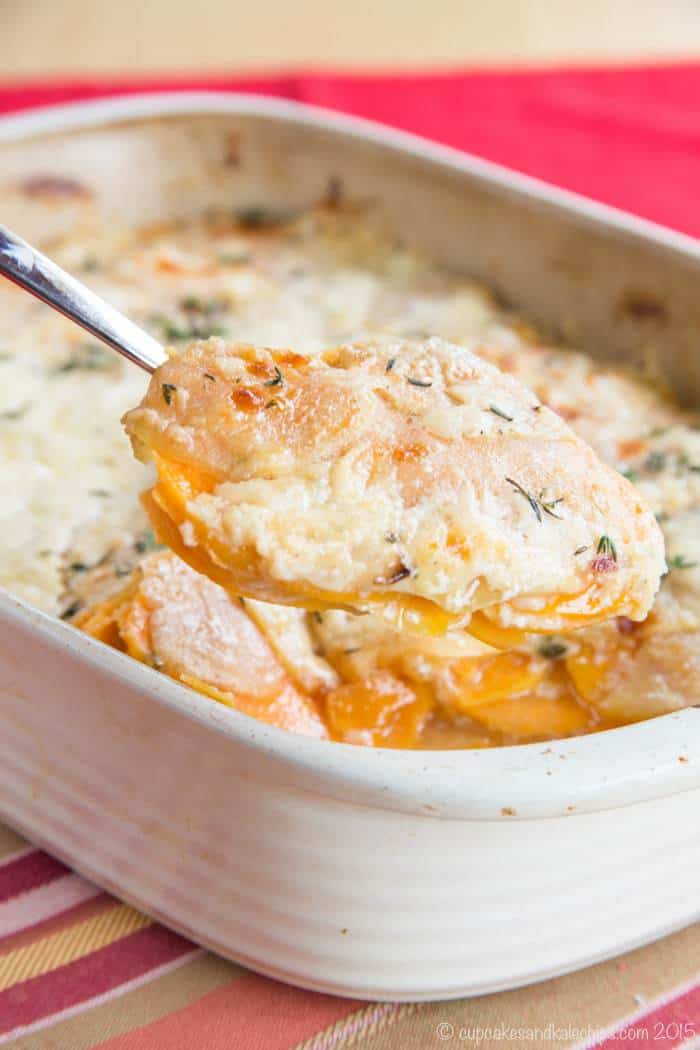 Scalloped Sweet Potatoes and Apples
Goat Cheese Sweet Potato Gratin
Sweet Potato, Apple and Bacon Hash by Casa de Crews
Cinnamon Apple Sweet Potato Waffles by That Oven Feelin'
Maple Walnut Sweet Potato Hummus
One Pot Creamy Sweet Potato, Kale, and Leek Pasta by NeighborFood
Buffalo Chicken Loaded Baked Sweet Potato Fries
Hasselback Sweet Potatoes by The Healthy Foodie
Sweet Potato Chips by The Foodie Patootie
Sweet Potato and Black Bean Quinoa Bowls by Recipe Runner
Sriracha Coconut Black Bean Soup with Sweet Potatoes
Sweet Potato Turkey Chili by The Healthy Maven
Butternut Pecan Sweet Potato Casserole by Minimalist Baker
Sweet Potato Chickpea Burgers by Peas and Crayons
Barbecue Meatball Cheesy Sweet Potato Bites
Sweet Potato Noodles and Brussels Sprouts Salad with Lemon Tahini Dressing by The Girl in the Little Red Kitchen
Sweet Potato Mousse Cups by Brown Sugar Food Blog
Autumn Sausage & Sweet Potato Pizza by The Crumby Cupcake
Sweet Potato Banana Bites by The Lean Green Bean
Chorizo Sweet Potato Spanish Tortilla Bites
Sweet Potato Jalapeno Cornbread by Supper for a Steal