50+ Recipes for Smoothies
Disclosure: This post may contain affiliate links. Cupcakes & Kale Chips is a participant in the Amazon Services LLC Associates Program, an affiliate advertising program designed to provide a means for us to earn fees by linking to Amazon.com and affiliated sites.
Whether you like your smoothies light and fruity, packed with protein, sneaky with green veggies, or rich and decadent, I've got a recipe for you in this roundup of 50+ Recipe for Smoothies from some of my favorite bloggers.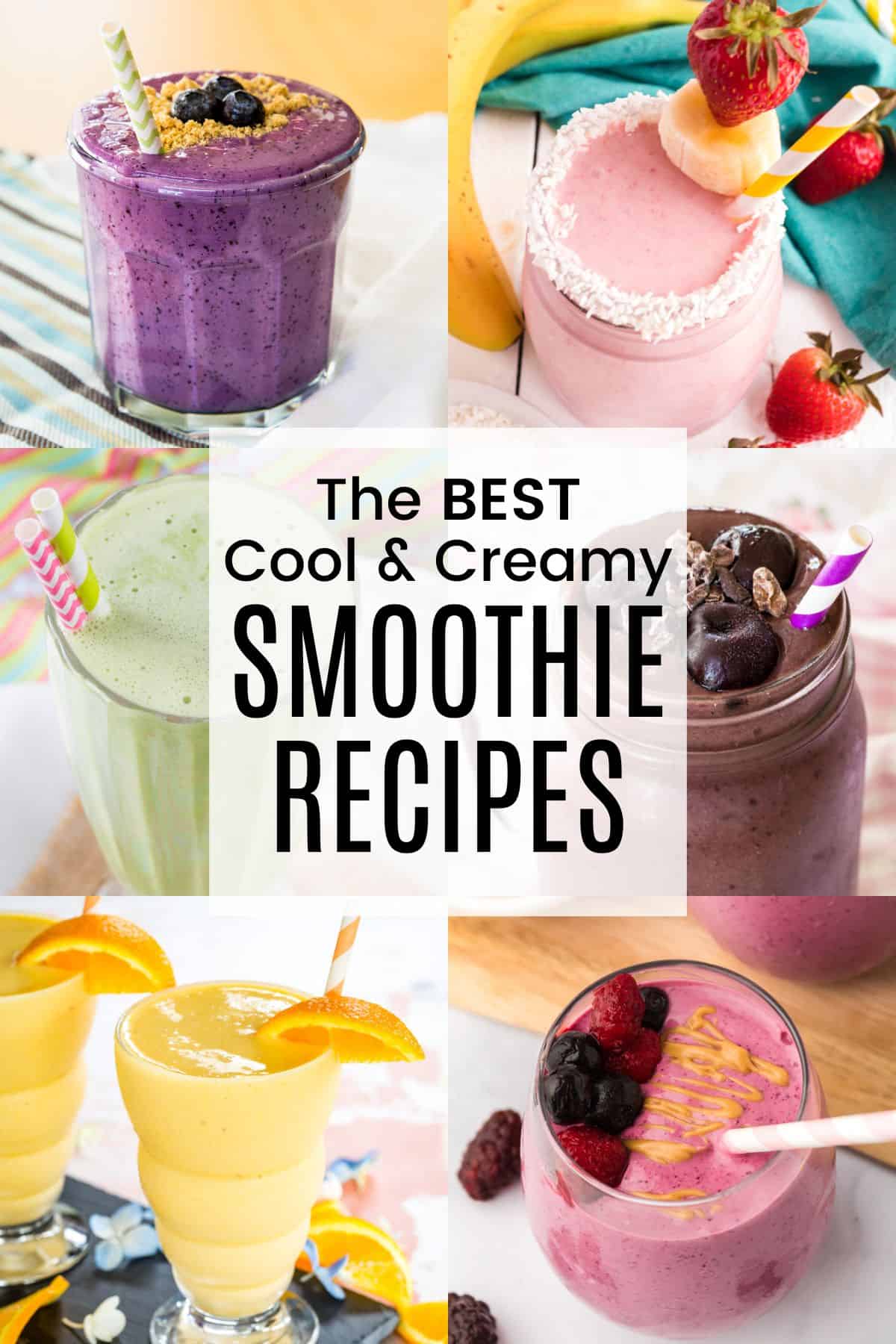 I love making smoothies as snacks or dessert for myself and The Bug.  Well, with his tonsil surgery last week, I've been whizzing up lots of fruits, veggies and other ingredients to try to get him as much nutrition as possible while he is stuck eating mostly soft and cold food.  So to get inspiration, I went to my bloggy friends, and I am excited to share these great finds with you.
Please note: Most of these photos do not belong to me.  If you want to pin a specific recipe/image, please click on the link to visit its original source. If you want to pin this entire collection please pin the collage above.
Looking for more great Smoothie recipes?  I have an entire Pinterest board to help, and I am always adding to it.  So check it out, and while you are there, I'd love for you to Follow me.  I am always pinning all kinds of tasty goodness!