Chai Tea Smoothie – Holiday Recipe Club
Disclosure: This post may contain affiliate links. Cupcakes & Kale Chips is a participant in the Amazon Services LLC Associates Program, an affiliate advertising program designed to provide a means for us to earn fees by linking to Amazon.com and affiliated sites.
I am going to say that my recipe is not very English, but it does contain tea. Now, I love tea, but once June rolls around, I am not drinking as much hot tea as I do during the winter months. Then I saw this Vanilla Chai Breakfast Shake from Chocolate-Covered Katie. It sounded fabulous, but I didn't want to deal with getting a pinch of this spice, a pinch of that spice, and having it taste great because I got the ratio right one time, and then gross because I added too much pepper or cardamom another time. So I took Katie's suggestion, and simply used a Chai tea bag. Now, to do it this way take some advance preparation, so that you can let your tea milk chill before making your smoothie, but it is totally worth it. And if you are planning on a smoothie for breakfast, you can always heat the milk, put in the tea bag, and throw it in the fridge the night before. So creamy and delicious and refreshing!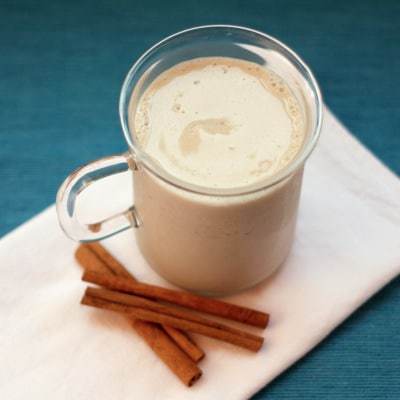 Cheers!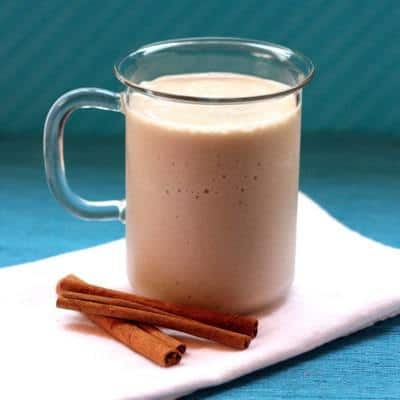 Are you a coffee drinker or a tea drinker? For me, it is tea all the way. Occsionally I will have coffee – but really only mixed with equal parts milk, sugar, and some flavoring.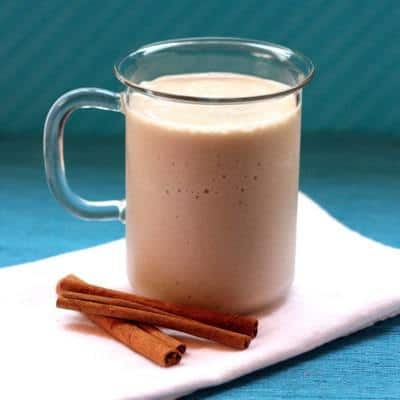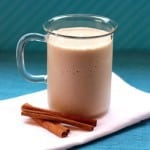 Print Recipe
Chai Tea Smoothie
Ingredients
1

cup

milk of choice

(unsweetenend almond milk or dairy milk)

1

chai tea bag

(regular or decaffeinated)

1

very ripe frozen banana,

cut into chunks

1/4

teaspoon

pure vanilla extract
Instructions
Heat your milk in a small saucepan on the stove for a minute or two in the microwave, just until it is hot and starting to steam.

Put the tea bag in the milk and place in the refrigerator until chilled.

Combine the tea-infused milk, banana, and vanilla in a blender and blend until smooth.
Adapted slightly from Vanilla Chai Breakfast Shake from Chocolate-Covered Katie (based on her suggestion).
Enjoy!