This post may contain affiliate links. Read my disclosure policy.
This creamy, healthy frozen yogurt recipe is churned with honey and fragrant, floral Earl Grey tea. Topped with juicy clementines and a touch of cardamom, for a healthy dessert recipe that is easy to make but sure to impress, churn a batch of Earl Grey Frozen Yogurt.
 I am so excited welcome Kate from FoodBabbles. Kate and I actually met in a mommy group several years ago, then were totally shocked to "meet" up again virtually in the food blog world. Kate creates gorgeous and unique recipes, especially lots of sweet treats and baked goods, with some healthy stuff mixed in. Be sure to stop by her blog and enter to win the NINJA Supra Kitchen System that she is giving away! Round out dinner by checking out Love Bakes Good Cakes for some Healthy Meals or The NY Melrose Family for some Healthy Snack Ideas in our #EatHealthy15 Series.

Earl Grey Frozen Yogurt with Clementines & Cardamom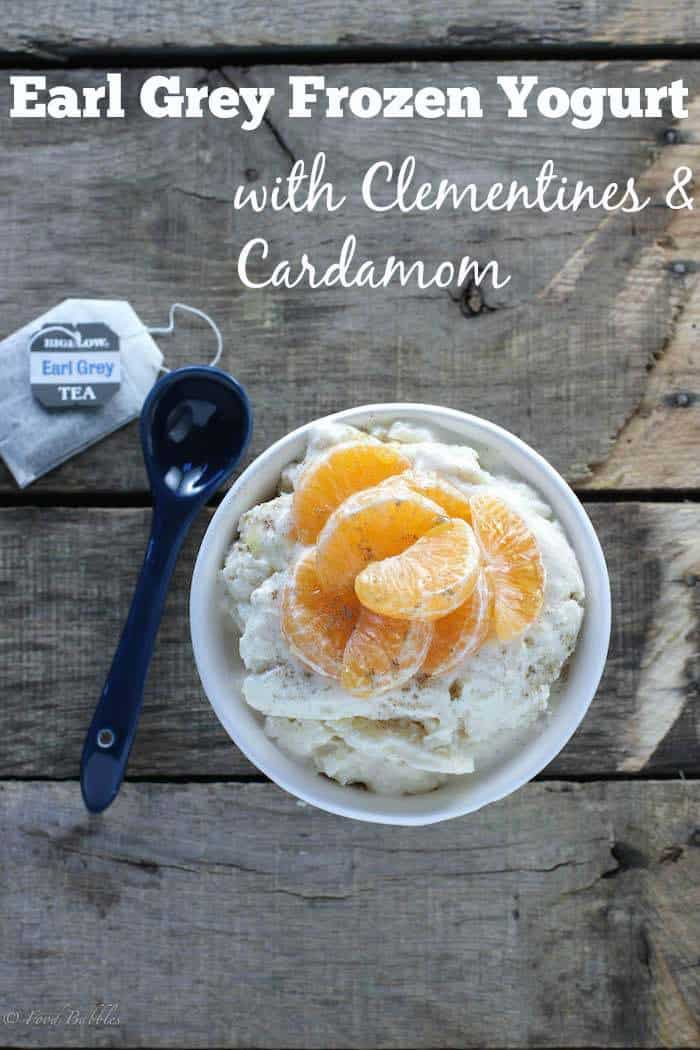 I find most people look at me a little sideways as I order ice cream for dessert when eating out in the dead of winter while they all order warm fruit cobbler or molten lava cakes. I supposed frozen treats are more of a summer dessert. But me? I'm a year-round ice cream lover. It's never too cold for smooth, creamy frozen treats in my opinion. My favorite is Cherry Cheesecake Ice Cream. Cheesecake ice cream swirled with fresh sweet cherry compote and graham crackers. It tastes just like eating cherry cheesecake!
But rich ice creams are a once in a while treat. We can't all be scarfing down gobs of full octane ice cream all the time lest we not fit into our skinny jeans. So more often you'll find me enjoying healthier frosty treats like Paleo Raspberry Chocolate Chip Ice Cream. Dairy-free and absolutely no added sugar, this is my go-to ice cream recipe when my sweet tooth comes knocking. Cacao nibs, plump raspberries and sweetness from bananas, this is one tasty ice cream.
Not to be ignored, the close relative to my beloved ice cream is frozen yogurt, another favorite dessert of mine. There you are in the grocery, picking up a pint of what you believe to be a healthier option. But so many times you'll find store-bought versions while lower in fat, they're usually packed with as much if not more sugar than their full fat counterparts! This frozen yogurt recipe is here to rescue you from the misleading brand name versions.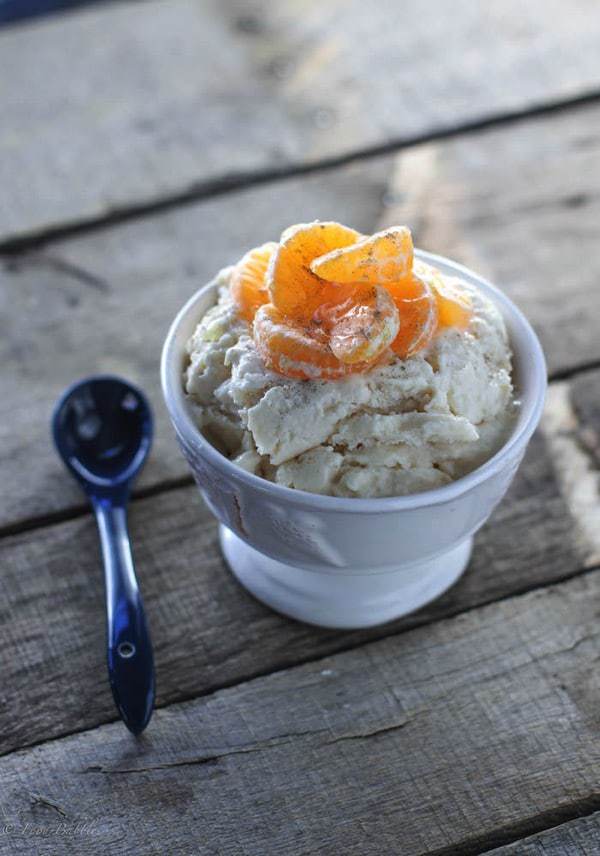 Smooth, creamy plain yogurt is churned with the floral, almost citrusy notes of Earl Grey tea along with the natural sugar of raw honey. That's it! You're got fresh frozen yogurt. How easy was that? With only 5 minutes of effort on your part, you have a healthy dessert that won't feel you leaving guilty after enjoying it. Topping this frozen yogurt with sweet clementines allows you to get more sweetness in a healthy way. A dash of cardamom is the perfect finishing touch.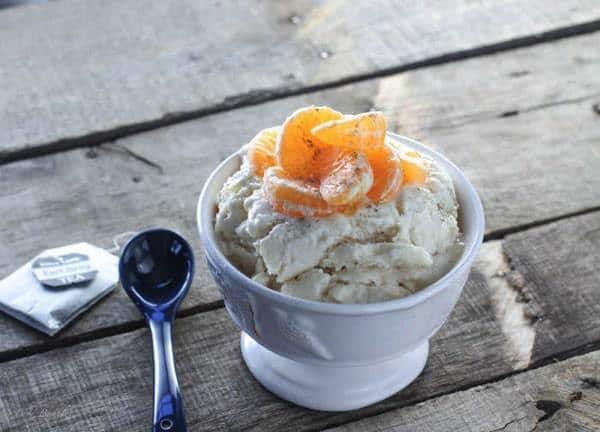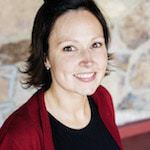 Kate is the baker, dessert-maker, photographer, writer and recipe developer behind FoodBabbles.com, a place to find classic treats and unique sweets. You'll also find freshly baked breads, savory tarts and more! You can find Kate pinning like mad over on Pinterest, chatting over on Twitter and posting tons of deliciousness over on Facebook. You can even take a peek into Kate's real life antics and eats on Instagram.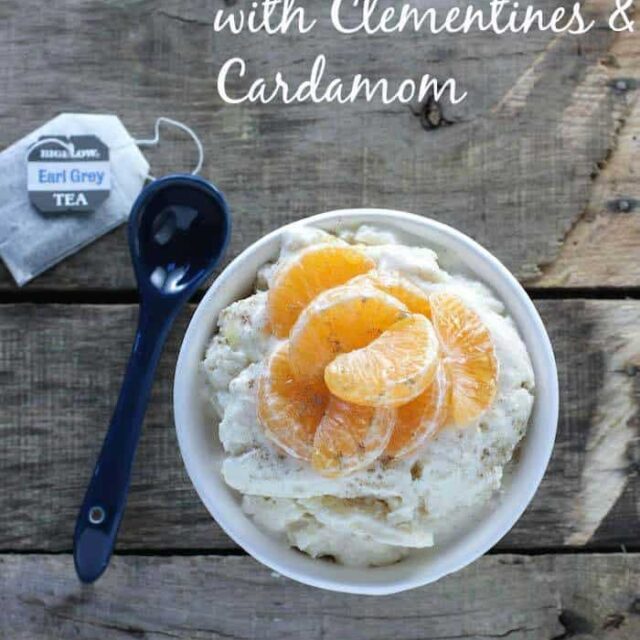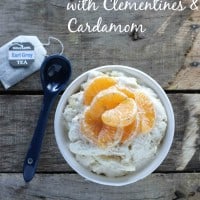 Earl Grey Frozen Yogurt
This creamy, healthy frozen yogurt recipe is churned with honey and fragrant, floral Earl Grey tea. Topped with juicy clementines and a touch of cardamom, it's a healthy dessert recipe that is easy to make but sure to impress.
Ingredients
3 3/4

cups

Greek yogurt

6

ounces

Earl Grey tea

brewed strong and chilled

1/3

cup

raw honey

see notes

1/4

teaspoon

kosher salt

3

clementines

peeled and sectioned

additional raw honey for drizzling

optional
Instructions
In a large bowl, whisk together Greek yogurt, tea, honey and salt.

Churn in an ice cream maker according to manufacturer's instructions or pour into a shallow glass or metal baking dish. Place in the freezer for 15 minutes, stir then return to the freezer for 15 minutes more. Continue stirring and returning to freezer until desired consistency is reached.

Serve topped with 4 clementine sections, a sprinkle of cardamom and a small drizzle of raw honey.
Notes
I used Honey Ridge Farms Clover Honey Creme
Nutrition Facts
Earl Grey Frozen Yogurt
Amount Per Serving (1 g)
Calories 182
Calories from Fat 18
% Daily Value*
Fat 2g3%
Cholesterol 8mg3%
Sodium 156mg7%
Potassium 85mg2%
Carbohydrates 25g8%
Protein 14g28%
Vitamin A 80IU2%
Vitamin C 18.1mg22%
Calcium 176mg18%
Iron 0.1mg1%
* Percent Daily Values are based on a 2000 calorie diet.
Categories:
Here are some other healthy recipes for you from Food Babbles!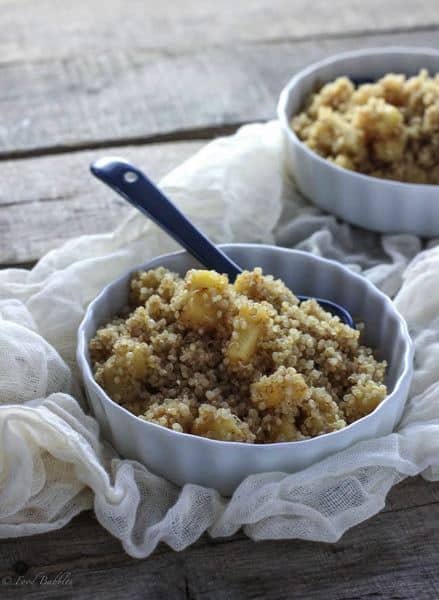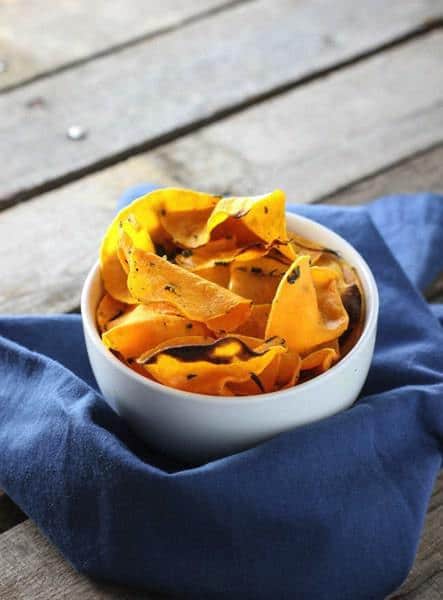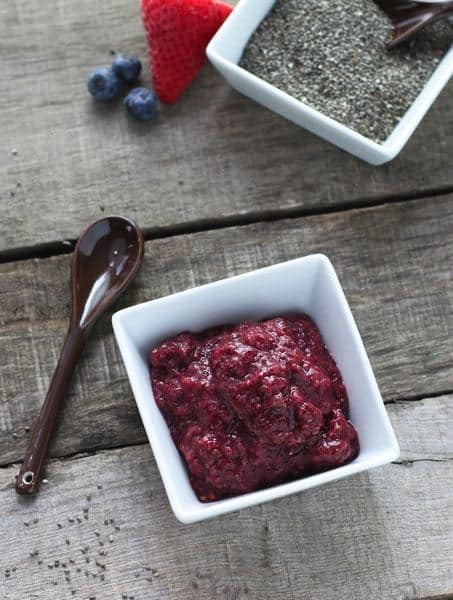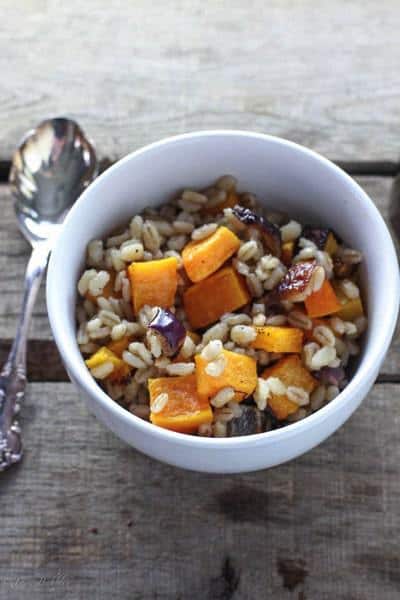 Balsamic Butternut Squash Barley Salad
 And here are a few of my healthier frosty treats: