This post may contain affiliate links. Read my disclosure policy.
Leftover candy recipes transform your favorite candies into an even better dessert. Whether you still have leftover Halloween candy, chocolates from Valentine's Day, treats from the Easter Bunny, or you just want to turn your favorite chocolate bars into decadent sweets, these recipe ideas will help you decide what to do with leftover candy.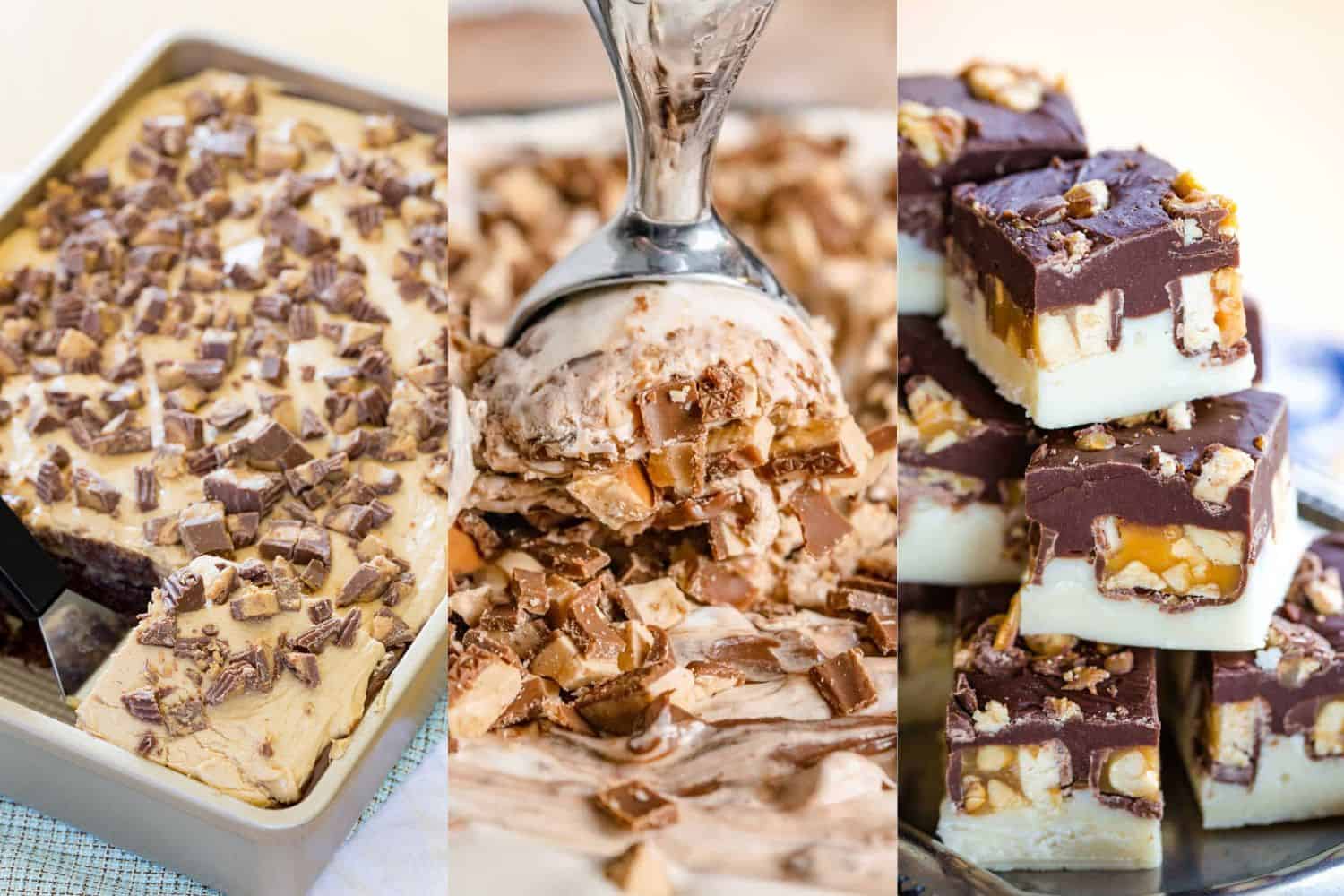 Leftover Candy Recipes
Food bloggers have a certain superpower. We can take something already delicious, like our favorite candy, and turn it into something even more irresistible.
This is all so we can tempt out readers with amazing dessert recipes made from leftover candy bars. Because we know you raided your kids' Halloween stash or their baskets were overflowing at Easter. Or maybe you just want to take some items you have lying around and turn it into a dessert you can bring to a party or serve to your family and friends.
What can you do with leftover candy?
The desserts you can make with leftover candy bars and other chocolate and candies are endless. But let's break it down to the basics.
Use candy to decorate cakes or top cupcakes.
Stir chopped candy bars into homemade ice cream.
Stuff some into cookies
Sprinkle them in brownies
And much, much more. Do I have some amazing recipes to make with leftover candy for you to enjoy. Check out these desserts made with:
Reese's Peanut Butter Cups
M&M's
Reese's Pieces
Heath Bars
Hershey Bars
Almond Joy
Mounds
Snickers
Milky Way
Kit Kat
Candy Corn
50+ Leftover Candy Recipes
Just try to resist taking your favorite candies and turning them into something even more decadent. You'll never wonder what to do with leftover candy again.