Buffalo Cauli-Tots
Disclosure: This post may contain affiliate links. Cupcakes & Kale Chips is a participant in the Amazon Services LLC Associates Program, an affiliate advertising program designed to provide a means for us to earn fees by linking to Amazon.com and affiliated sites.
Sunday Supper is again joining up with American Family Insurance as they inspire and encourage all of us to #ChooseDreams. We all dream that our families will be happy and healthy, and that means taking some of our family favorite recipes and making them healthier, whether this means making them lighter, packing in more veggies or superfoods, or accommodating food allergies. Who doesn't love tater tots and Buffalo chicken? Not exactly health food, that is unless you transform them into Buffalo Cauli-Tots.
Buffalo Cauli-Tots
Disclosure: This post is sponsored by American Family Insurance. All opinions are my own.
Welcome to my family: 1) I have a wheat allergy, genetic high cholesterol and love salads with fruit and cheese, a medium rare steak and ice cream pretty much equally;  2) The Hubby will eat fruits and veggies if I serve them, but not on his own accord, doesn't call it a meal if it doesn't include meat, but also has a pretty big sweet tooth; 2) The Bug loves fruits and veggies, but is also a carb- and cheese-aholic, would happily pass by the chicken or beef, and his favorite foods are peanut butter, bananas, and chocolate; 3) King Stuff is also known as paleo- or carnivore-baby who would rather gnaw through a steak and tomatoes with his four teeth than macaroni and cheese.
Not only do I want to make sure I feed my family healthy, nutritious food, I also have to accommodate all of these needs and preferences. One of the things I try to do is to get them to eat as many fruits and veggies as possible. Fruit is never an issue – they will happily devour berries and melons and apples and pineapple, even dried fruit, like prunes, dates, raisins and figs. I do want to make sure my kids enjoy eating vegetables in as close to their original form as possible – salads, tomatoes, steamed carrots, cucumbers, and roasted broccoli make daily appearances on our lunch and dinner plates – but it never hurts to squeeze in some extra. And the best way to squeeze in extra is to make it fun.
So enter things like green smoothies, produce-packed spaghetti sauces… and Cauli-Tots. Now, I always tell my kids what's in the food I make for them. I I figure, if they see spinach go into a smoothie or cauliflower go into a tot and they like them, then they will be much more likely to eat said vegetable when I put it on their plate looking like, you know, a vegetable. And while my guys will much their way through a pan of roasted cauliflower, tots are way more fun.
Especially when they taste like wings…
Oh my oh my oh my!! People, I LOVE these Buffalo Cauli-Tots. A little less cheesy and a little more crisp than my other versions, since I needed more cornmeal because of the extra moisture from the hot sauce. But wow, just so much flavor, such perfect tot texture. We loved them dunked in my Greek Yogurt Blue Cheese Dip, but you could also use your favorite Blue Cheese or Ranch dip or dressing (I'm working on a super quick and easy Greek Yogurt Ranch Dip for you). And they aren't super spicy, so the kids while still eat them, and you can always sprinkle some more sauce on top if you need a little extra kick. These will be coming back to my table over and over!! And think of how much fun they would be for snacking on while watching the game with the guys (or girls).
[Tweet "Buffalo Cauli-Tots – get the family to eat their veggies with these spice #cauliflower tots! "]
American Family Insurance not only wants to inspire everyone to #ChooseDreams, they also want to help you pursue those dreams. Throughout their social media communities, they will be providing tips and tools, inspiration, statistics and encouragement for dreamers on various topics, and encouraging you to share your stories as we grow this community of dreamers.
That is where Sunday Supper comes in. Together with American Family, we are giving you recipes for Family Favorites Turned Healthy, whether this means making traditional comfort foods healthier, sneaking in some extra veggies, giving the kids healthy snacks, or accommodating different food allergies. So I hope you'll try this and many of the other nutritious and delicious recipes on the Family Favorite Recipes #ChooseDreams Pinterest board. We will be pinning lots of amazing Sunday Supper and Weekday Supper recipes, from appetizers and salads to main dishes and desserts, all summer long!
Follow along with American Family on Linkedin, Youtube, Google+, Twitter, Facebook, and Pinterest, and #ChooseDreams!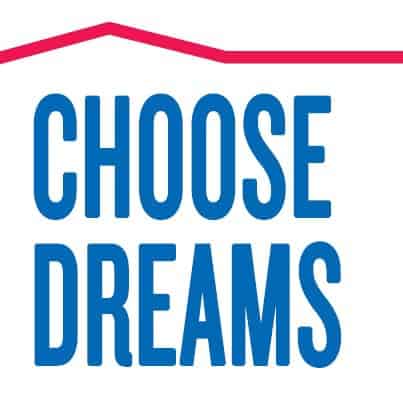 Join the #SundaySupper conversation on twitter on Sunday! We tweet throughout the day and share recipes from all over the world. Our weekly chat starts at 7:00 pm ET. Follow the #SundaySupper hashtag and remember to include it in your tweets to join in the chat. Check out our #SundaySupper Pinterest board for more fabulous recipes and food photos.
Would you like to join the Sunday Supper Movement? It's easy! You can sign up by clicking here: Sunday Supper Movement.
Make sure you check out the entire Sunday Supper menu of Family Favorites Turned Healthy at the bottom of this post.
What are your favorite tips and tricks for getting your family to eat more nutritious foods?
Print Recipe
Buffalo Cauli-Tots
Who doesn't love tater tots and Buffalo chicken? Not exactly health food, that is unless you transform them into Buffalo Cauli-Tots.
Ingredients
Instructions
Preheat your oven to 400°F. Spray a mini muffin tin with oil or coking spray.

Place the shredded cauliflower in a kitchen towel and squeeze out the excess moisture.

Combine all of the ingredients (except the Blue Cheese or Ranch dip) in a large bowl, and mix together thoroughly. I like to use a fork.

Using a spoon or scoop, divide the mixture between the muffin cups and press down firmly into the cups.

Bake at 400°F for 20-25 minutes, or until golden brown and crispy.

Serve with Blue Cheese or Ranch Dip for dipping.
Notes
I use the shredding blade on my food processor to shred the cauliflower. You can use the stems as well, not just the florets, since it is all being shredded and mixed together.
Want some more crazy tots?
And here is the entire #SundaySupper menu of Family Favorites Turned Healthy:
Savory
Sweet
Enjoy!