This post may contain affiliate links. Read my disclosure policy.
Slow Cooker Peruvian Pulled Pork Cauliflower Rice Bowls are an easy back to school crock pot recipe. When you get home, all you have to do is whip up some quick cauliflower rice and an easy Aji sauce, because your crock pot does the work all day to infuse tons of South American flavor into these Slow Cooker Peruvian Pulled Pork Cauliflower Rice Bowls.

When I lived in New Jersey, I was about equidistant from two Trader Joe's, and neither was close. The one that was slightly further, distance-wise, was in a town that I almost never went to, had almost no parking, and the store itself was pretty small, I think even by Trader Joe's standards. The other was a little closer, but I had to travel down a road that I avoided at all costs because if there was no traffic I could probably get there in 20-ish minutes, but there was traffic about ninety percent of the time, which easily doubled the travel time in both directions.
So as much as people raved about their Cookie Butter and chocolate covered almonds and Joe-Joe's and Corn and Chile Salsa, I just never felt that these products were enough to compel to make me want to drag myself way out of my way, especially when I wouldn't be able to do all of my grocery shopping here.
I went to one here in Maryland, again in a location that gets swamped with traffic at the drop of a hat, but it was after a long day of Christmas shopping in a very busy area, so I couldn't muster up the energy to buy anything more than some cashews and walnuts.
But then I was seeing all of this awesome stuff Laney from Life is But a Dish was posting on Snapchat. Stuff that would be awesome for the Bug's Lunchbox and after school snacks and such. Stuff that I didn't care about when I didn't have two kiddos with insatiable appetites that my lofty goal of making all of their snacks from scratch couldn't keep up with. And then I discovered there was another Trader Joe's about fifteen or twenty minutes from my house, and just a little past where I pick up my CSA veggies.
So I went. And I was in heaven. I didn't over do it, but I did buy a watermelon and ground beef and organic chicken legs and cashews and dried mango and dried mandarin oranges and gluten free pretzels and pretzel nuggets and organic raisins and Ezekiel bread and dehydrated broccoli and zucchini and candy-coated chocolates without artificial colors and coconut milk and yogurt and salsa and tomato sauce and…
OK, so maybe I did overdo it, but I could have bought so much more. I really exercised restraint.
Now you know, I scoff at people who buy bags of cauliflower rice, because it's not difficult to make. But if I'm going to be making the trek to Trader Joe's periodically to stock up on lunchbox stuff, I might as well buy it. That way, not only can I avoid redecorating my house with cauliflower rice when I make it in the blender, but it makes meals like Slow Cooker Peruvian Pulled Pork Cauliflower Rice Bowls even easier…
Slow Cooker Peruvian Pulled Pork Cauliflower Rice Bowls are serious bowls of deliciousness. You only need six simple ingredients to add tons of flavor to the pulled pork, plus the crock pot does all the work. Then in less than half an hour (less if you buy the aforementioned bag o'cauli rice), you can load it on top of the cauliflower rice with corn, queso fresco (or feta if you can't find the queso fresco), and a simple, fresh, and spicy Aji sauce that you can whizz up in seconds in your blender.
In fact, blend up a batch to make this Peruvian-Style Grilled Street Corn, cook an extra few ears, then use the leftover corn, sauce, and cheese to make these pulled pork bowls.
The pork is so simple that you might as well double the recipe and freeze the leftovers. If you don't want to bother with everything else to make these cauliflower rice bowls, you can just pile that pork on top of some precooked brown rice or rolls or a salad or tortilla and call it a day. But make the Aji sauce. So worth it, and it tastes amazing on any grilled meats or veggies, or even these turkey burgers.
Seriously, once you've taken a few minutes to get the meat in the crock pot in the morning, you can whip up everything else for this Slow Cooker Peruvian Pulled Pork Cauliflower Rice Bowls recipe in less time than it takes me to get to Trader Joe's!
For more yumminess from me and my foodie friends, keep up with me on…
Or sign up to have Cupcakes & Kale Chips delivered straight to your Inbox!
Here's what I use to make the pulled pork cauliflower rice bowls recipe:
Slow Cooker Peruvian Pulled Pork Cauliflower Rice Bowls
An easy crock pot recipe with tons of South American flavor in the pork, then topped with corn, cheese, and a fresh and spicy Aji sauce that whips up in a few minutes.
Ingredients
For the pork:
2 1/2

pounds

boneless pork loin roast

2

Tablespoons

soy sauce

or tamari

1

lime,

juiced

1

teaspoon

cumin

1/2

teaspoon

smoked paprika

1/2

teaspoon

dried oregano

1/2

teaspoon

ground black pepper
For the Aji sauce:
2

jalapenos,

roughly chopped (ribs and seeds removed unless you want it extra spicy)

1

cup

packed fresh cilantro,

including the leaves and stems

1

clove

garlic,

roughly chopped

1

teaspoon

apple cider vinegar

1

Tablespoon

freshly squeezed lime juice

2

Tablespoons

olive oil

⅓

cup

plain Greek yogurt
For the rice bowls:
1

large head cauliflower,

or 1 package pre-riced cauliflower

1

Tablespoon

olive oil

salt and pepper

3

ears

corn on the cob,

cooked and cut from the cob, or about 3 cups cooked corn niblets

2

cups

crumbled queso fresco,

cotija cheese, or feta cheese
Instructions
For the pork:
Place the pork in the slow cooker.

In a small bowl, stir together the remaining ingredients. Pour over the pork, cover, and cook on low for 4-6 hours, or until the pork is cooked through and shreds easily.

Remove the pork, but save the liquid in the slow cooker. Discard the excess fat, shred the pork and return to the slow cooker. Keep warm.
For the Aji sauce:
Combine the ingredients in a blender and puree until smooth. Season to taste with salt and pepper. Store in the refrigerator.
For the rice bowls:
Cut cauliflower into florets then, In batches, place cauliflower in a food processor or high-powered blender and pulse until it achieves a rice-like consistency.

In a large pan, over medium heat olive oil.

Add the cauliflower and salt, then stir to coat completely, and smooth to a single layer.

Stir every 4-6 minutes. After about ten minutes the rice will start to brown on the bottom, so you may have to stir more frequently.

Cook for a total of about 10-20 minutes, until lightly browned or to desired tenderness.

Add cauliflower rice to bowls. Top each with about half a cup of corn, shredded pork, Aji sauce, and about a quarter cup of cheese.
Notes
You may have leftover pork which can be frozen if desired.
Nutrition Facts
Slow Cooker Peruvian Pulled Pork Cauliflower Rice Bowls
Amount Per Serving (1 g)
Calories 498
Calories from Fat 225
% Daily Value*
Fat 25g38%
Cholesterol 147mg49%
Sodium 753mg31%
Potassium 989mg28%
Carbohydrates 13g4%
Protein 53g106%
Vitamin A 725IU15%
Vitamin C 22mg27%
Calcium 269mg27%
Iron 2mg11%
* Percent Daily Values are based on a 2000 calorie diet.
Enjoy this Slow Cooker Peruvian Pulled Pork Cauliflower Rice Bowls recipe!
Here's some other slow cooker recipes I love…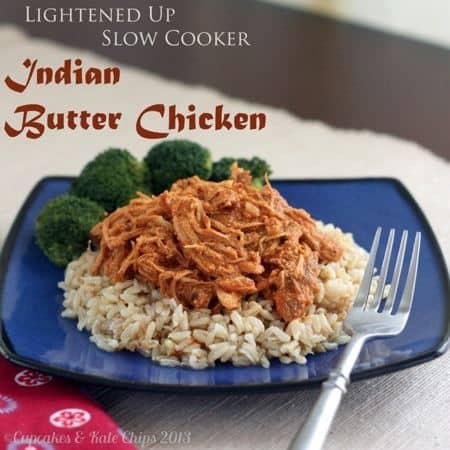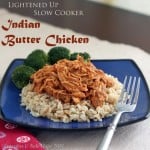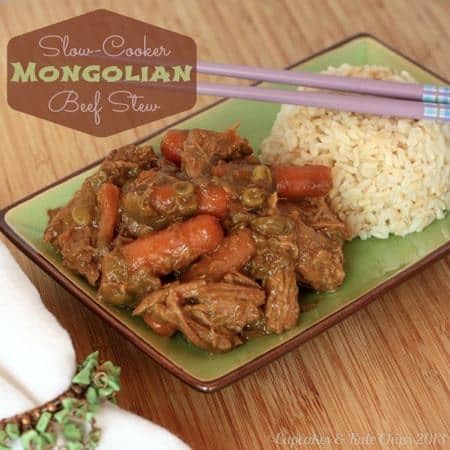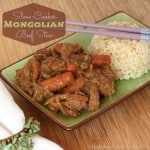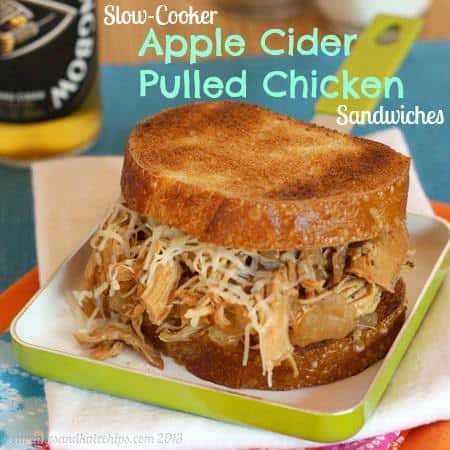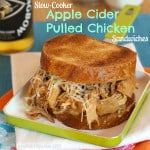 Plus a few from my friends…