This post may contain affiliate links. Read my disclosure policy.
While I am wrapped up with feeding an infant, changing diapers, feeding an always ravenous preschooler, putting in a Toy Story DVD, chasing the aforementioned preschooler while holding the aforementioned infant, and all the other insanity that comes along with a new baby, my foodie friends are taking turns in the Cupcakes & Kale Chips kitchen. Make sure you head on over to Pinterest, too, where I will be pinning all of these awesome recipes on my Guest Posts board, plus my Inspiration boards!
Oh, and just a quick reminder about the awesome Canon Rebel DSLR Camera giveaway I am cohosting. Make sure you go enter!!
Today I'd like to introduce Meg from Sweet Twist of Blogging, who is bringing Gluten Free Chocolate Chip Walnut Zucchini Muffins!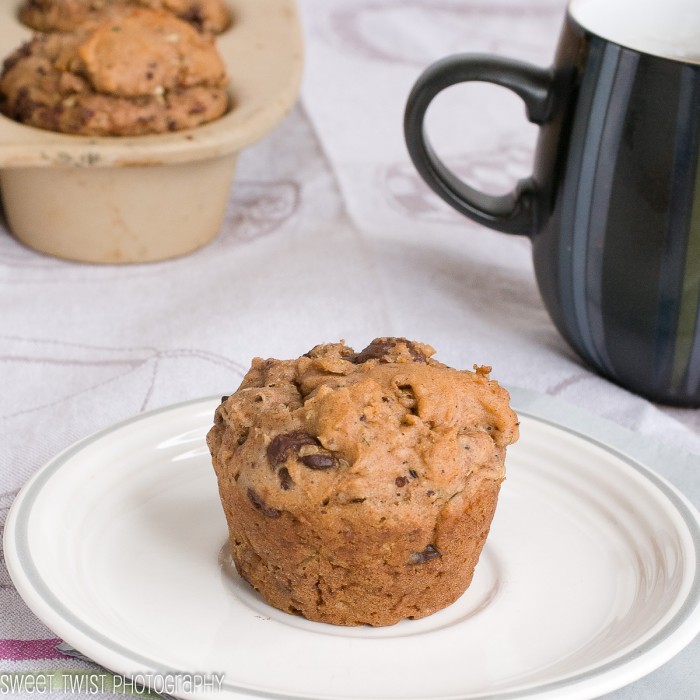 I've totally gotta try these! I think I have all of the ingredients! You can find Meg on Twitter, Google+, Facebook, and Pinterest
Take it away, Meg…

I started blogging because I couldn't stop baking and decided I need to keep track of it. By day I work in Finance for a food company so to get away from the stress of work and to do something a little more fun I bake and blog. My blog is where I explore my creative side and my sweet tooth. This year though I get a break from finance while I am on maternity leave looking after my beautiful baby girl. How will I go back to work? I have no idea. Sweet Twist of Blogging is mostly about baking. This year I hope to do a bit more healthy baking and a bit more savory recipes. There might even be some baby food recipes this year.
Here is one of my healthier recipes. A great to wake up in the morning and a quick recipe to put together.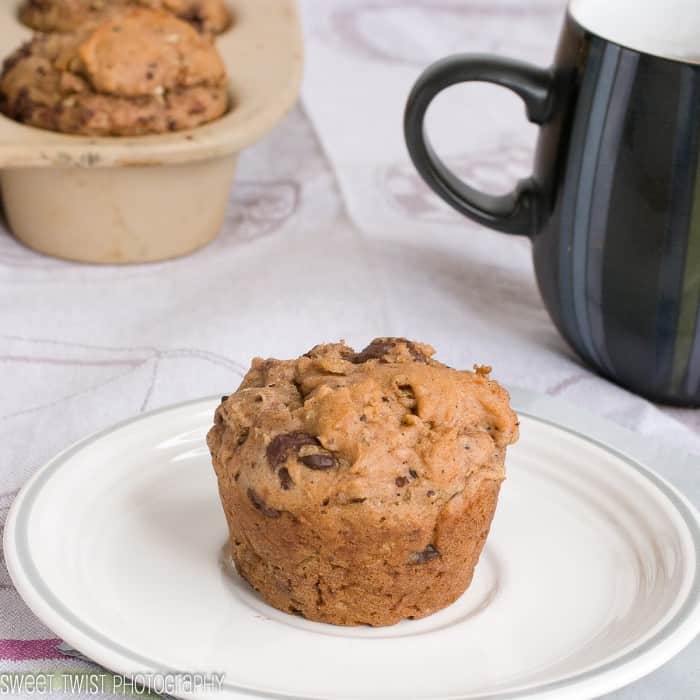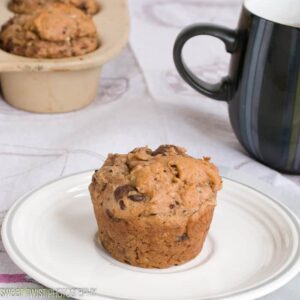 Gluten Free Chocolate Chip Walnut Zucchini Muffins - Guest Post from Sweet Twist of Blogging
A delicious and healthy gluten free muffin, packed with goodness... and chocolate chips!
Ingredients
3/4

cup

brown rice flour

1/2

cup

sorghum flour

1

tbsp

each of guar gum and cornstarch

1

tsp

baking soda

3/4

tsp

baking powder

1/4

tsp

salt

1

cup

shredded zucchini

1/2

cup

cooked quinoa

1/4

cup

avocado oil

1/4

cup

plain greek yogurt

1/2

cup

honey

2

eggs

1

tsp

pure vanilla extract

1/2

cup

chocolate chips

1/4

cup

chopped walnuts
Instructions
Preheat oven to 350°F. In a medium bowl combine flours, guar gum, cornstarch, baking soda, baking powder and salt. Whisk together.

In a large bowl combine zucchini, quinoa, oil, yogurt, eggs and vanilla and whisk together.

Mix dry ingredients into wet , folding until almost combined. Add chips and walnuts.

Fill 8 muffin cups with the mixture. Bake for 17-20 min
Categories: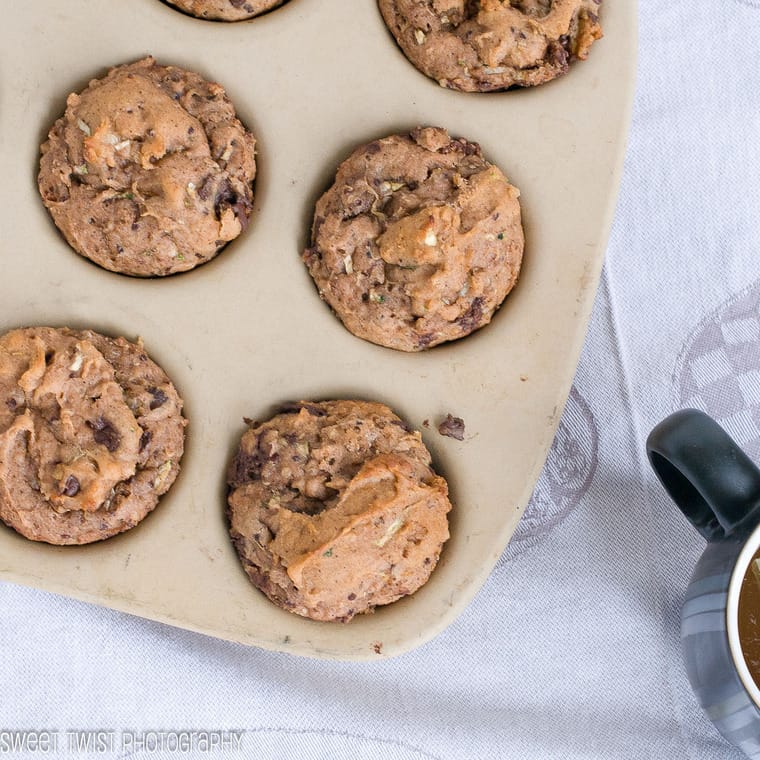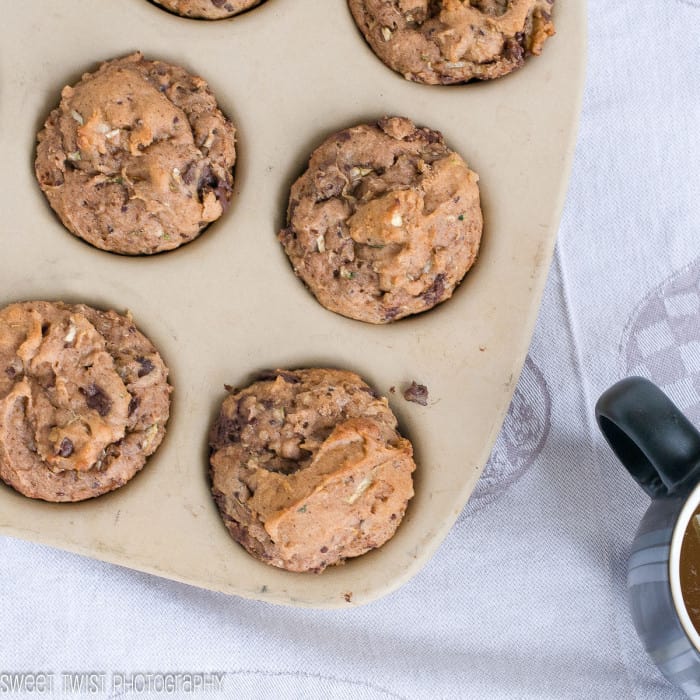 Thanks Meg! Sounds and looks super-yummy!