This post may contain affiliate links. Read my disclosure policy.
Top some toast, ice cream, yogurt, or even just your spoon with something rich and creamy, but also bright, fresh and citrusy with flecks of vanilla beans. It's super easy to make this Vanilla Bean Grapefruit Curd.
Vanilla Bean Grapefruit Curd
Disclosure: Nielsen-Massey Vanillas, Bob's Red Mill, Silpat, Quirk Books and Dixie Crystals/Imperial Sugar are providing the prizes free of charge. These companies are also providing the bloggers with samples and product to use for #VanillaWeek. All opinions stated are my own.
This was supposed to be a recipe for macarons. You see, the awesome folks at Silpat sent me a Macaron Mat specifically for piping out these delicate cookies and ensuring a perfectly uniform size and shape. Dixie Crystals ensured I had superfine granulated and confectioner's sugar. And I had a bag of Bob's Red Mill Almond Flour. So that bottle of Nielsen-Massey Vanilla Bean Paste was just calling to be mixed into the batter of some intensely vanilla macarons, sandwiched with some orange buttercream and then maybe even dipped in just a smidgen of dark chocolate. Sounds heavenly, doesn't it?
Except this doesn't look like a lovely plate of perfect macarons, now does it?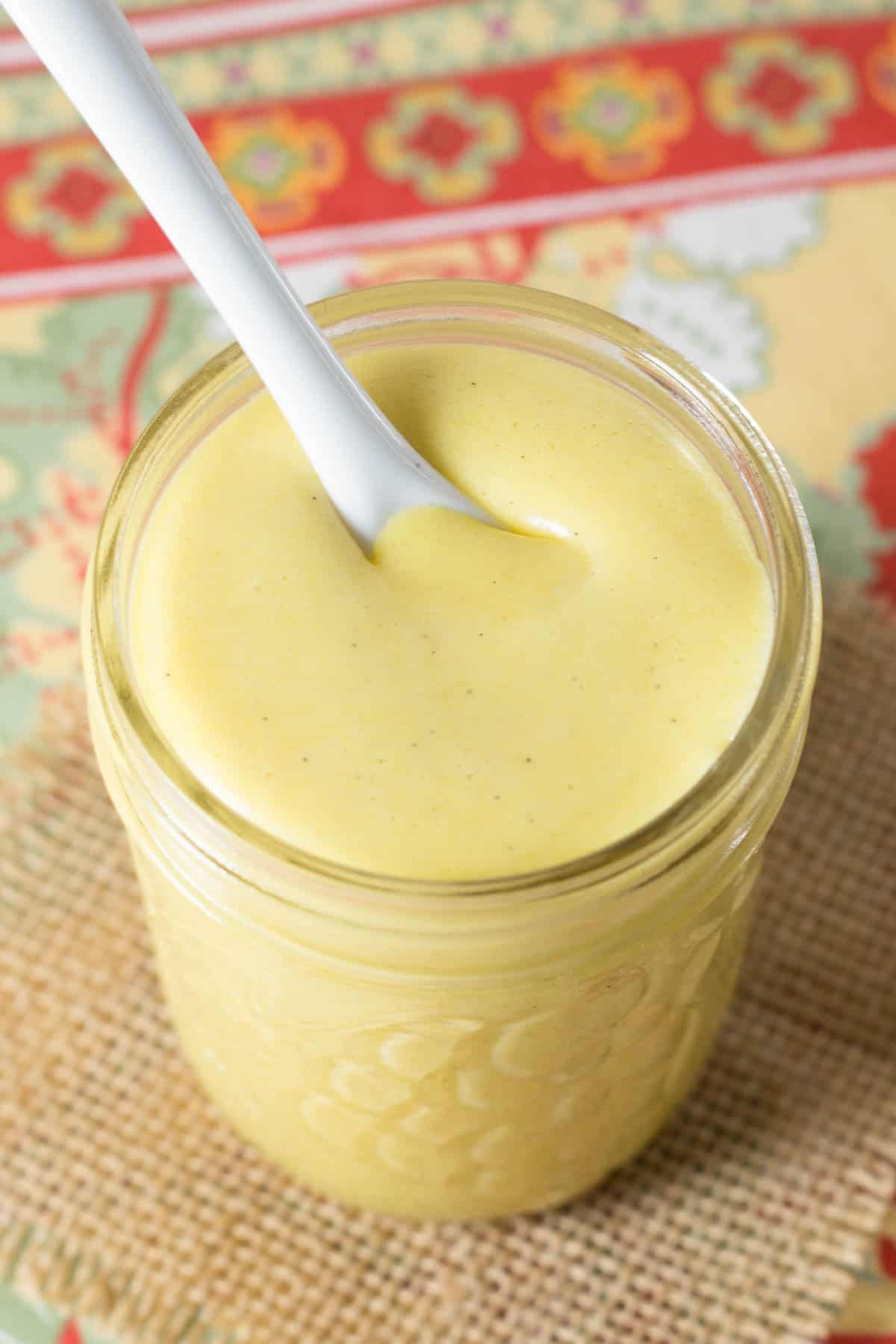 But without those two batches of failed macarons and some amazing foodie friends, this incredible Vanilla Bean Grapefruit Curd would not have been possible. So you know all of those stories about needing the right phase of the moon, proper planetary alignment, and a single unicorn hair to ensure successful macaron baking? Yep, all true. Now granted I only made two attempts, but my frugal nature (and two computers crashing on me and requiring three trips in four days to the Apple store) meant I just had to stop. I couldn't bear wasting anymore precious almond flour, or precious time, for that matter. No feet, sticking to the mat, batter too thin, batter too thick, underbaking, overbaking, ripply tops, not rising, air bubbles – yep, in just two batches of macarons, they all happened to me.
Not to mention all of the egg yolks building up in my fridge. So when I asked everyone on Facebook what to do with them, the overwhelming response was "CURD!!". I had a few grapefruits sitting around that were getting a bit gnarly, and the aforementioned Vanilla Bean Paste, so I knew what I had to do!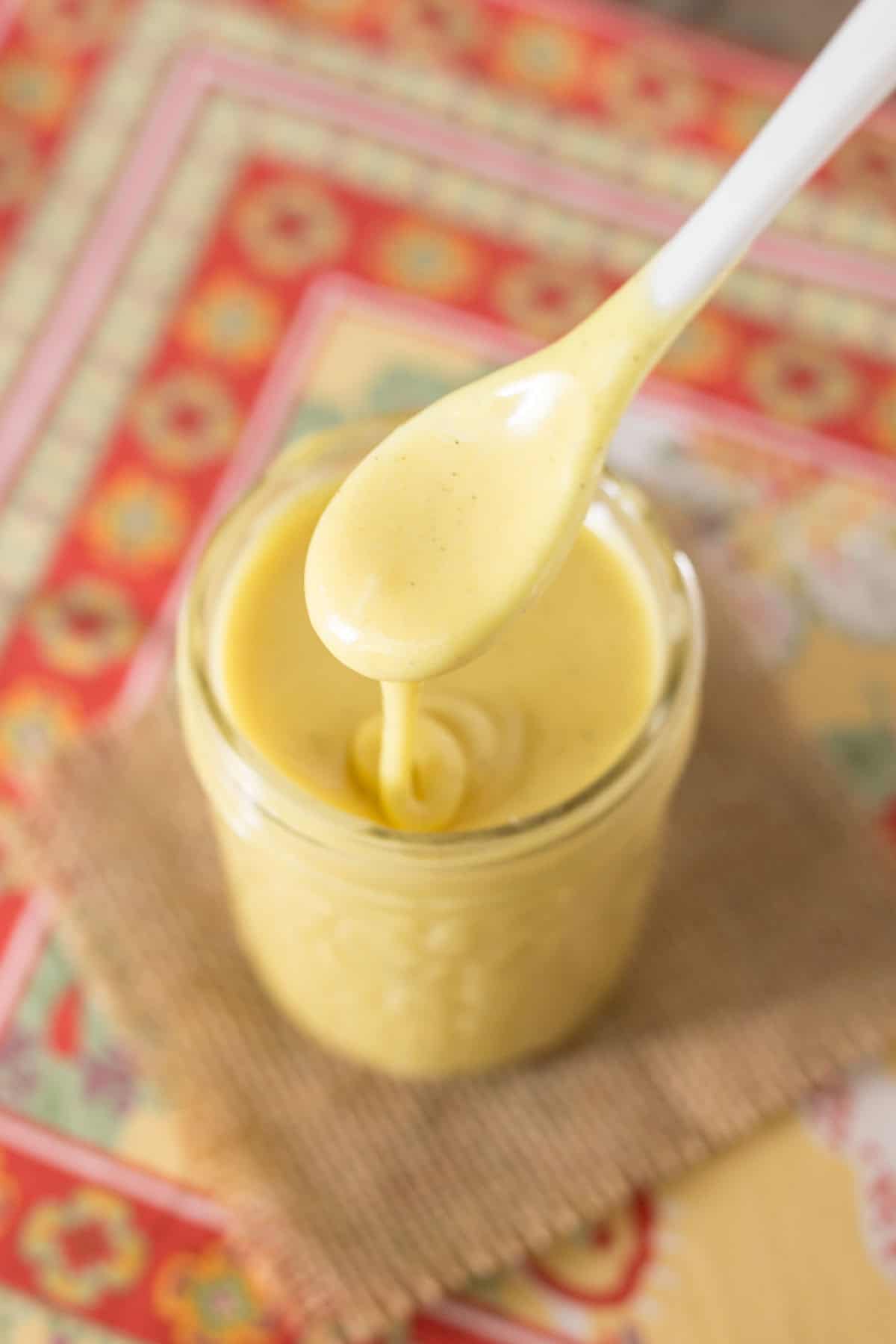 OK, so lame-o foodie that I am, curd is a completely new thing to me. I've never eaten it, never made it, and boy oh boy have I been missing out. It's simultaneously rich and fresh. The texture is like velvet, and the combination of citrus and vanilla evokes the classic creamsicle, but much more refined. Really, I just want to eat it straight from the jar, but it would be incredible spooned over some yogurt and blueberries for breakfast, or over that Vanilla Bean Cheesecake Ice Cream for dessert.
I'm thinking there will be some recipes coming up using this curd. Think parfaits or tarts. Maybe I'll even repurpose those failed macarons, because I'm sure I'm not the only one who has screwed them up.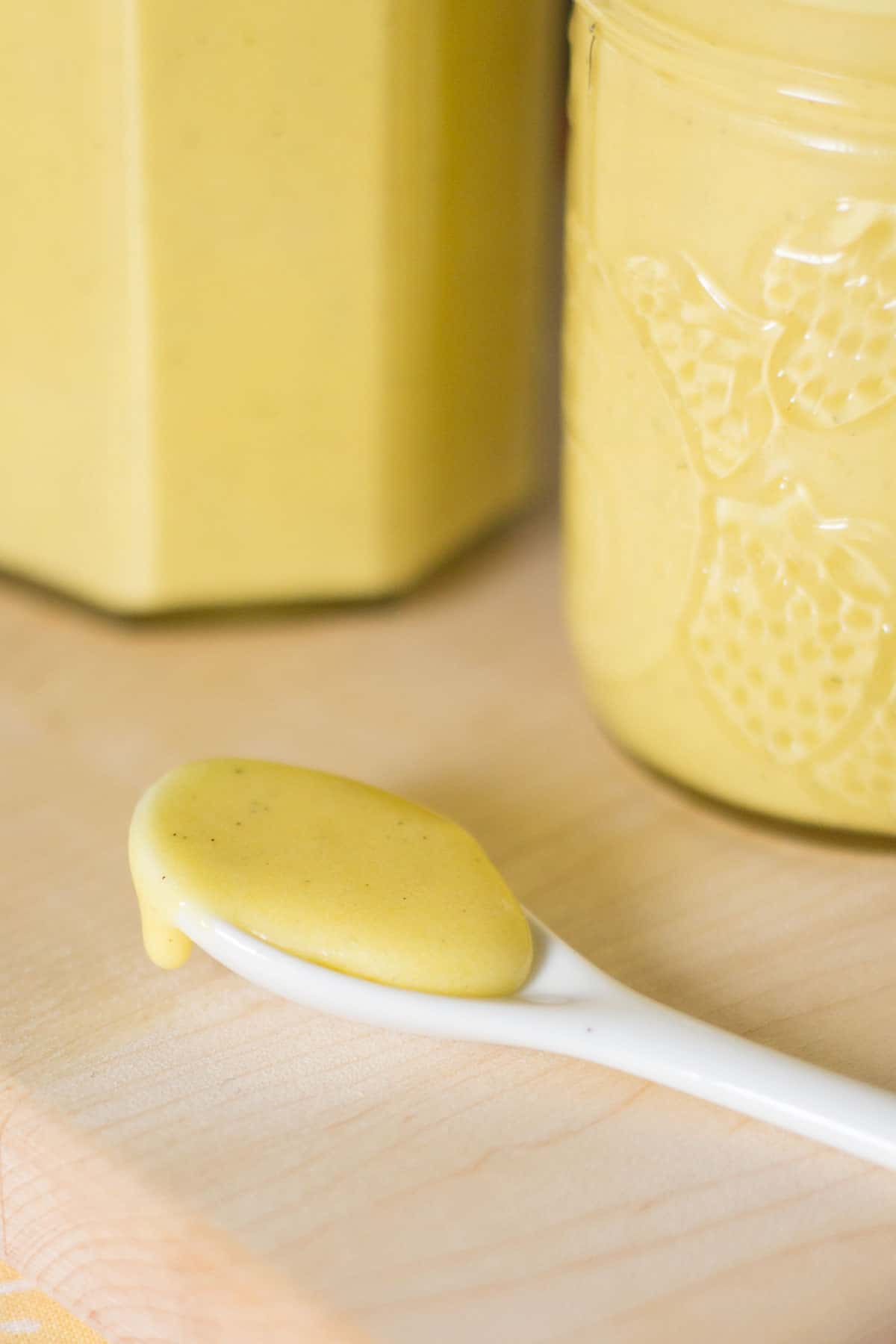 I vow that one day I WILL master macarons. They will not defeat me! But for now, I'm happy to have conquered curd. And when I finally do have my first successful batch of macarons, do you know what I think I may sandwich between them? This…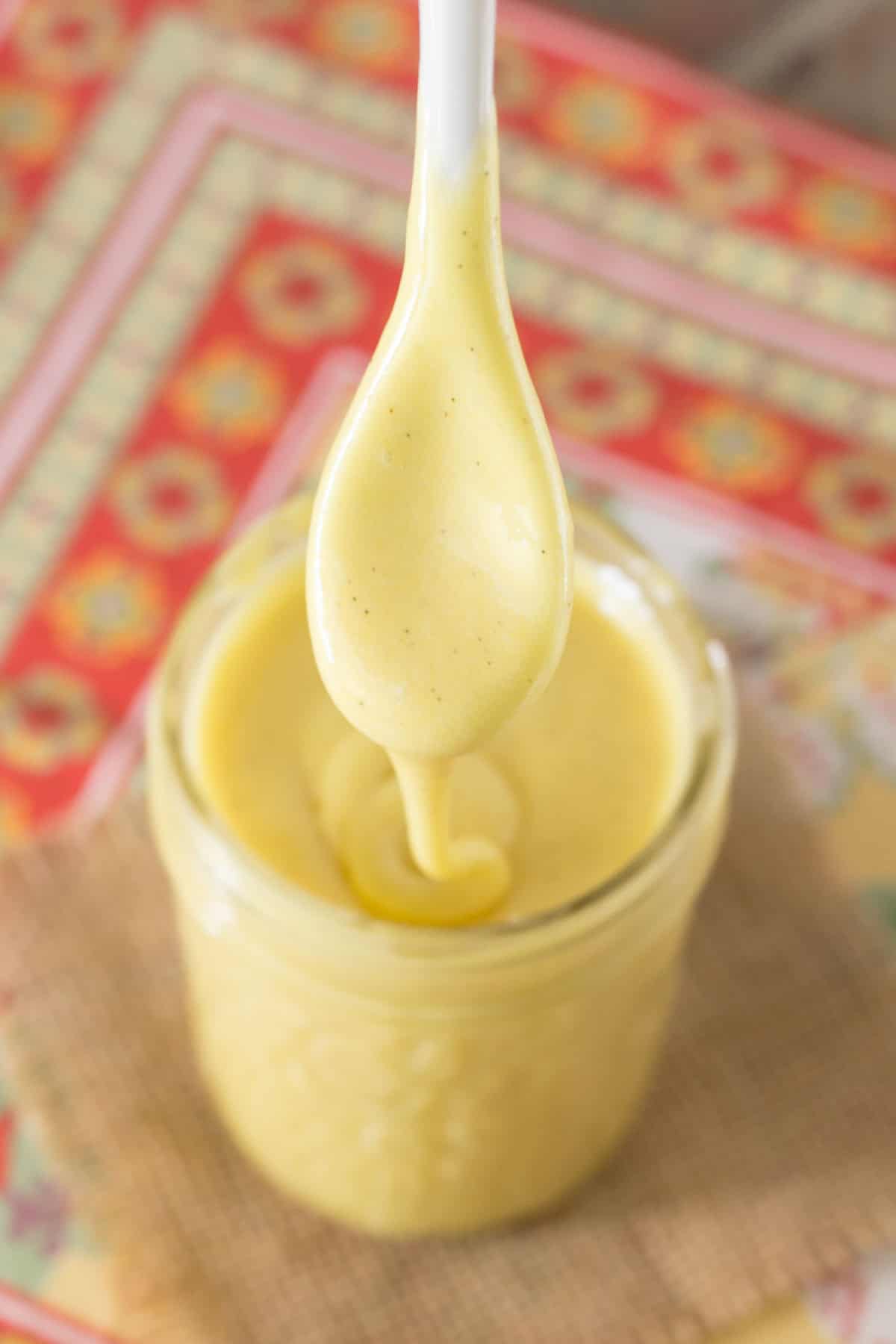 Don't forget that we're giving away THREE prize packs with goodies from all of our amazing sponsors:
ENTER NOW till FEB 7, 2015 at 11:59 PM
And check out all of today's amazing vanilla recipes at the bottom of this post!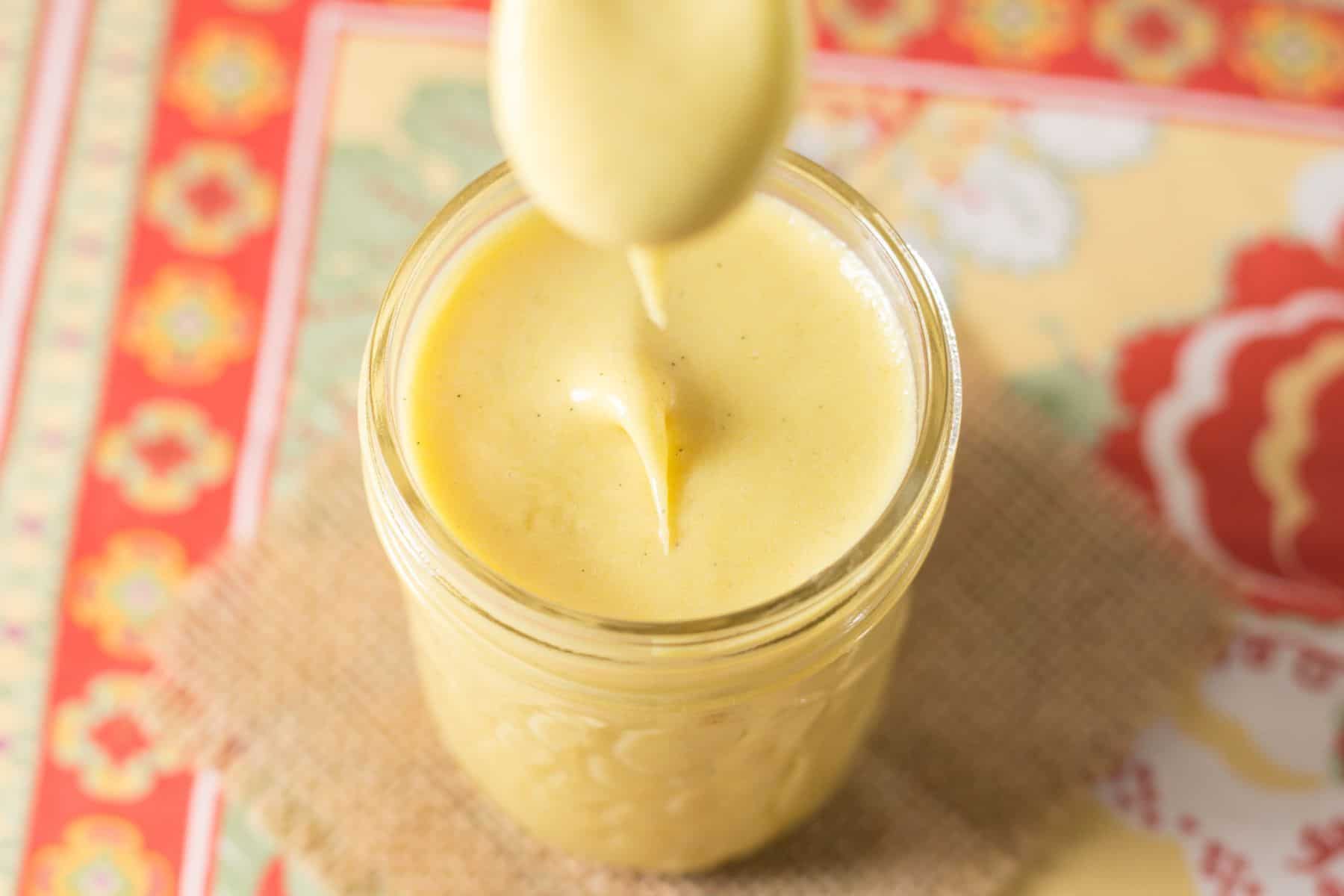 What is something that you want to master in the kitchen but haven't been able to yet?
Vanilla Bean Grapefruit Curd
Top some toast, ice cream, yogurt, or even just your spoon with this rich and creamy, but also bright, fresh and citrusy spread with flecks of vanilla beans.
Ingredients
6

egg yolks

1

cup

sugar

1/2

cup

freshly squeezed grapefruit juice

1-2 large grapefruits

1

Tablespoon

Vanilla Bean Paste

or seed scraped from one vanilla bean

1/2

cup

unsalted butter

, at room temperature, cut into 1/8 inch thick slices
Instructions
Add about an inch of water to a medium saucepan and bring to a simmer over medium low heat.

In a medium metal bowl, whisk together the egg yolks and sugar for about 2 minutes, or until smooth and light in color.

Whisk in the grapefruit juice until combined.

Place the bowl over the water in the saucepan, ensuring that it does not touch the water.

Stir constantly with a rubber spatula, scraping the bottom and sides for about 8-12 minutes, until mixture thickens and reaches 180°F, gently increasing the heat, if necessary.

Immediately remove from the heat and whisk in the Vanilla Bean Paste.

Whisk in the butter, one piece at a time, waiting until one piece disappears before adding another.

Pour into glass jars and cover the surface with plastic wrap to prevent a skin from forming.

Cool and store in the refrigerator. Will keep for a couple weeks.
Nutrition Facts
Vanilla Bean Grapefruit Curd
Amount Per Serving (1 Tablespoon)
Calories 85
Calories from Fat 45
% Daily Value*
Fat 5g8%
Cholesterol 58mg19%
Sodium 2mg0%
Potassium 12mg0%
Carbohydrates 9g3%
Vitamin A 185IU4%
Vitamin C 1.3mg2%
Calcium 7mg1%
Iron 0.1mg1%
* Percent Daily Values are based on a 2000 calorie diet.
Categories:
Enjoy!
Want some more citrusy sweets?
And here are today's amazing #VanillaWeek recipes…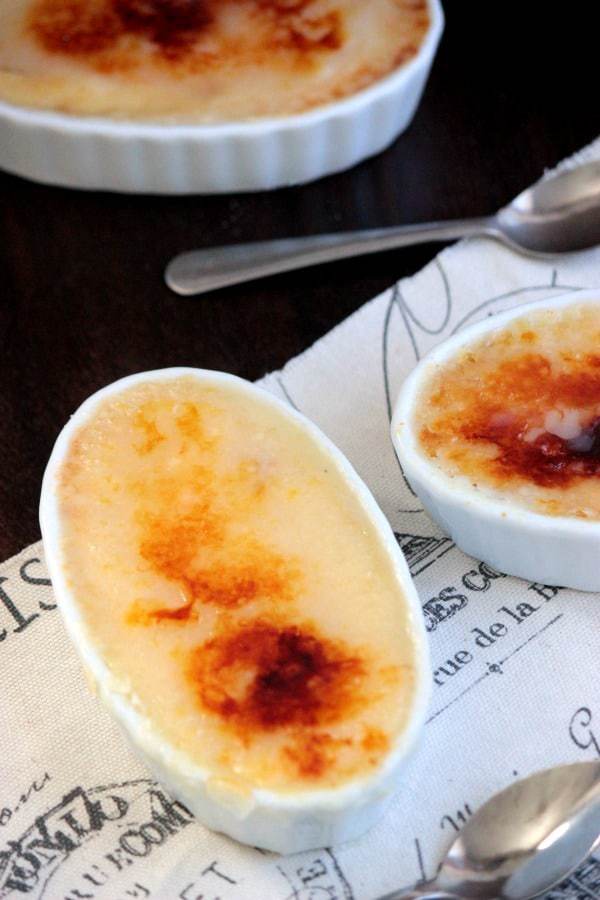 Creme Brulee with a Chocolate Ganache Bottom from Big Bear's Wife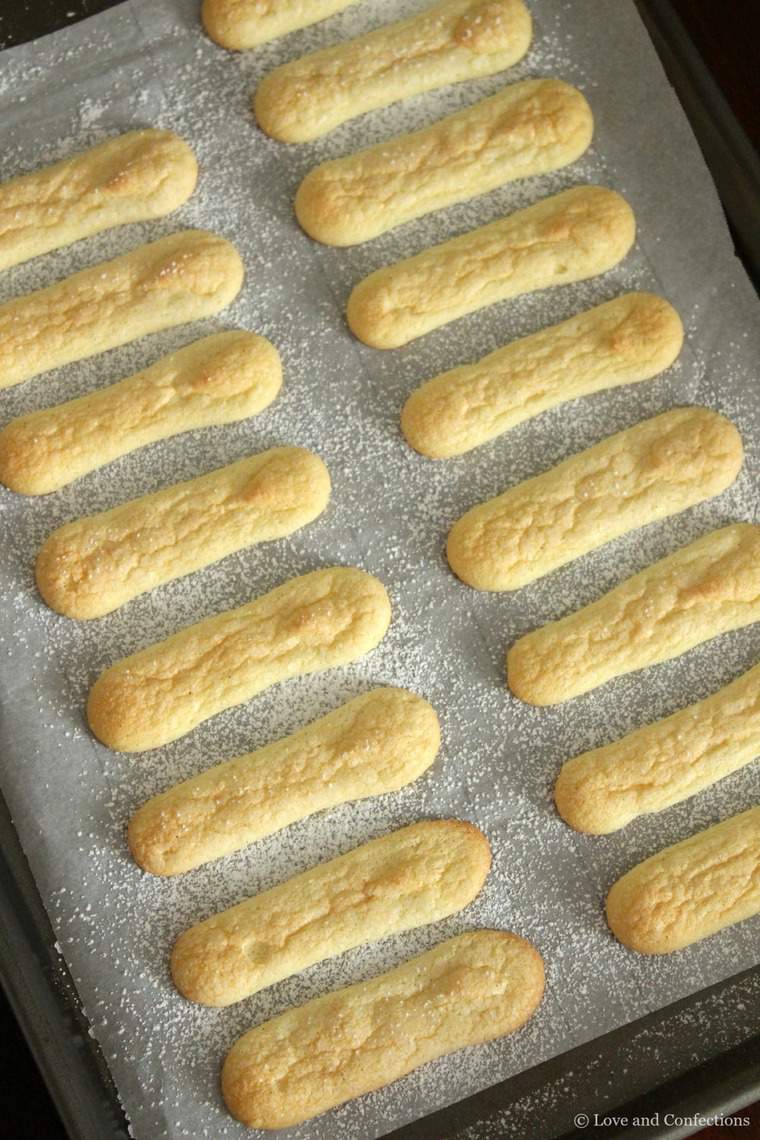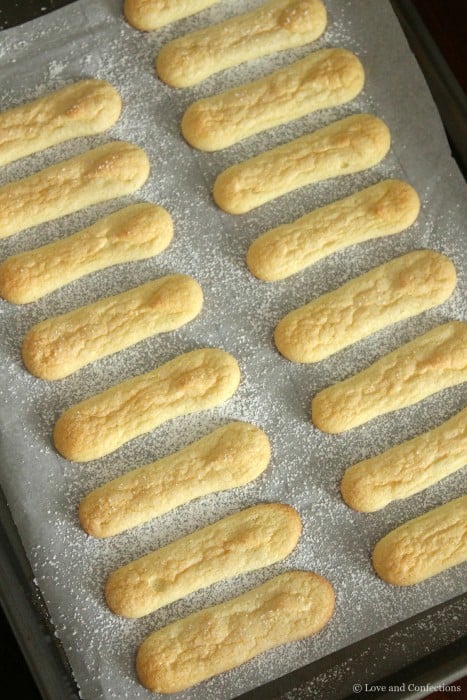 Homemade Ladyfingers from Love and Confections