This post may contain affiliate links. Read my disclosure policy.
The Best Prime Rib Recipes will help you plan your holiday menu, and a few extra tips, tricks, and tools will ensure roast perfection. From a traditional Prime Rib Roast to a roast flavored with tons of garlic, one covered in herbs or even a prime rib cooked on the grill, plus much more, these recipes show you how to make Prime Rib for Christmas, New Year's Eve, or any occasion that deserves a showstopper main course, especially when you start with a Certified Angus Beef® brand Prime Rib roast.
Disclosure statement: I am a paid brand ambassador for the Certified Angus Beef® brand, and I receive compensation to promote the brand on social media and to share this post. As always, all opinions are my own.


How to Make the Perfect Prime Rib
For years, prime rib was something that I was served at banquets or occasionally ordered in a restaurant. I'd see photos and watch cooking shows, and I would just stand in awe of the standing rib roast or crown roast or, heck, even the Who's roast beast. But I was too intimidated to attempt it myself, especially if this roast was to be the centerpiece of a holiday meal.
But, alas, I've overcome my fear of the prime rib and can now make the perfect beef roast. You just need the right beef, a few tips, tricks, and tools, and, of course, an amazing recipe.
The Beef to Make the Best Prime Rib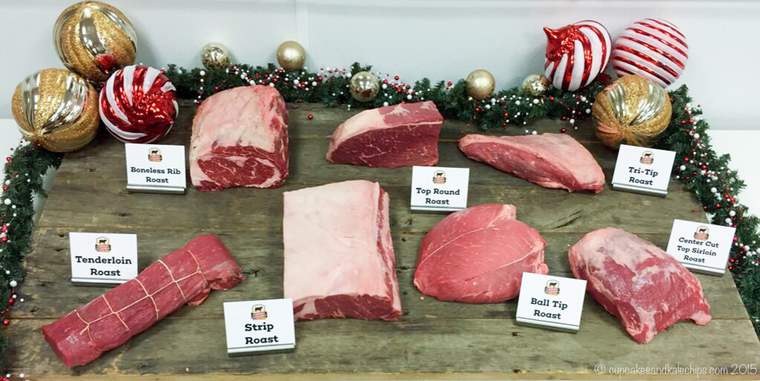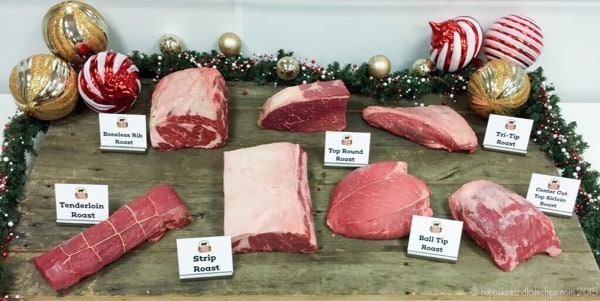 If you are going to take the time and care to make the best prime rib, you have to start with the best beef. And the Certified Angus Beef® brand is truly the highest quality beef you'll find. Only 1 in 4 Angus cattle meet the 10 exacting standards for quality in order to be sold under the Certified Angus Beef® brand name, and those standards ensure that you are getting the tastiest, most tender, and juiciest cuts of beef. Certified Angus Beef® brand is available around the world at only the best grocery stores and steakhouses. Make sure you find the locals grocers in your area that sell Certified Angus Beef® brand. I'll be picking mine up at my local Weis supermarket. The names "prime rib" and "ribeye roast" refer to the same cut, but you'll have to decide between the Boneless Prime Rib and the Bone-In Ribeye Roast. Both are rich in flavor and tenderness, with generous marbling throughout.
The Tips and Tricks to Make the Best Prime Rib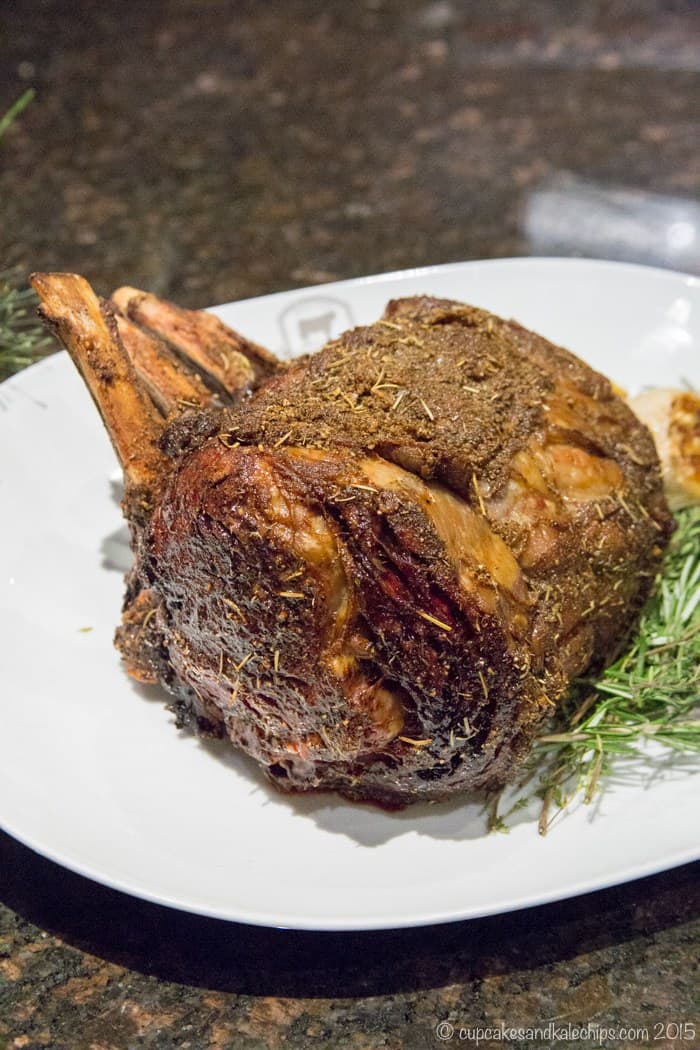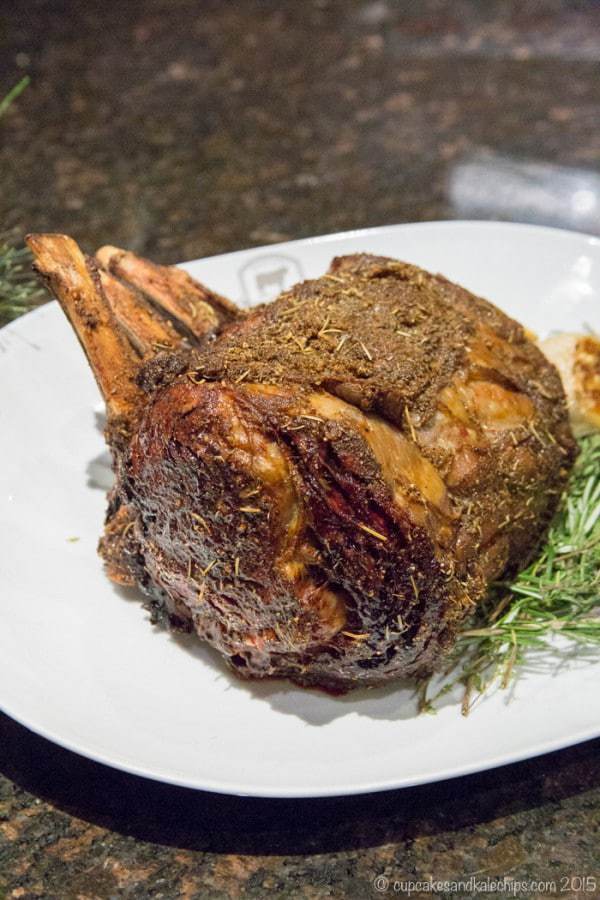 The Certified Angus Beef® brand hosted a Facebook Live series starting in November to get everyone ready for roasting season. Chef Michael and Chef Gavin went over everything from selecting your roast and seasoning it, to roasting and searing. Definitely check those out for all the information straight from the pros. They've probably make more roasts than everyone reading this combined times ten.
Your Certified Angus Beef® brand prime rib needs little more than salt and pepper to taste amazing, though you can certainly add even more flavor prior to roasting, whether it's an herb mixture, garlic, or something more unique like coffee, Cajun spices, or even a festive cranberry crust.
Then it's on to the two step cooking process. First you want to hit it with high heat to develop a crust that intensifies the flavor and seals in all those amazing juices. Then cook it low and slow to achieve that perfectly tender, melt-in-your-mouth texture. However, some people swear by switching these steps and doing a reverse sear, which you can learn more about here from the chefs. After you've monitored the temperature with a thermometer and cooked it to perfection, well, actually, just slightly less than perfection, let it rest. This is critical to ensure the roast stays juicy as it comes to the ideal level of doneness.
Finally, all you have to do is slice against the grain and serve. That's it, you now have the perfect prime rib!
You can also check out more of The Best Tips and Tricks for Holiday Roasting from the Certified Angus Beef® brand chefs, which apply not only to the prime rib, but also to any other beef roast, like the tenderloin, trip-tip, top round, and more.
The Tools to Make the Best Prime Rib
You don't always need to tie your roast, but it doesn't hurt to have some kitchen twine, particularly if you have an especially large roast that you want to hold its shape while roasting. Grab some heavy duty tongs to flip the roast as you sear it. Then set that prime rib in a good roasting pan, like the one I have which I'm showing you here.
[amazon_link asins='B002NU6HOI,B00004OCK1,B00FGBHGG4′ template='ProductCarousel' store='cupkalchi-20′ marketplace='US' link_id='6605a883-dafc-11e7-bbd0-ab443b193b18′]
To ensure you end up with the best prime rib that's cooked to perfection, a digital thermometer is especially helpful. You'll then need a good carving knife and cutting board to slice up your gorgeous roast.
[amazon_link asins='B00ZEODGG2,B075RHHN3Z,B01MU0C1F5′ template='ProductCarousel' store='cupkalchi-20′ marketplace='US' link_id='baa2456a-dafc-11e7-a441-937171329d0a']
And the last tool is one you can actually get for free in the app store – it's the Roast Perfect app from Certified Angus Beef® brand. With tips for selecting the perfect size and type of roast, a product finder, recipes, and even a built-in timer for every step of the process, from searing to roasting to resting, the Roast Perfect app is the key to Prime Rib perfection every time!
And Now The Recipes to Make the Best Prime Rib
Traditional Prime Rib Recipes
Easy Prime Rib from Dinners, Dishes, and Desserts
Standing Ribeye Roast from Certified Angus Beef® brand
Bone-In Rib Roast from Recipe for Perfection
Classic Prime Rib from Savory Experiments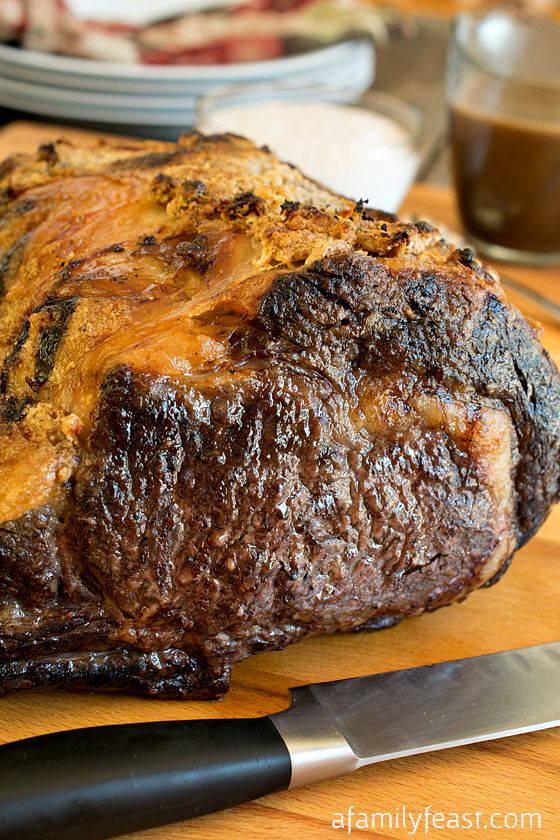 Perfect Prime Rib from A Family Feast
Reverse Seared Prime Rib Roast from Nibble Me This
Prime Rib Roast with Pan Gravy from Grumpy's Honeybunch
Christmas Prime Rib with Dry Brine from That Skinny Chick Can Bake
Crusted and Rubbed Prime Rib Recipes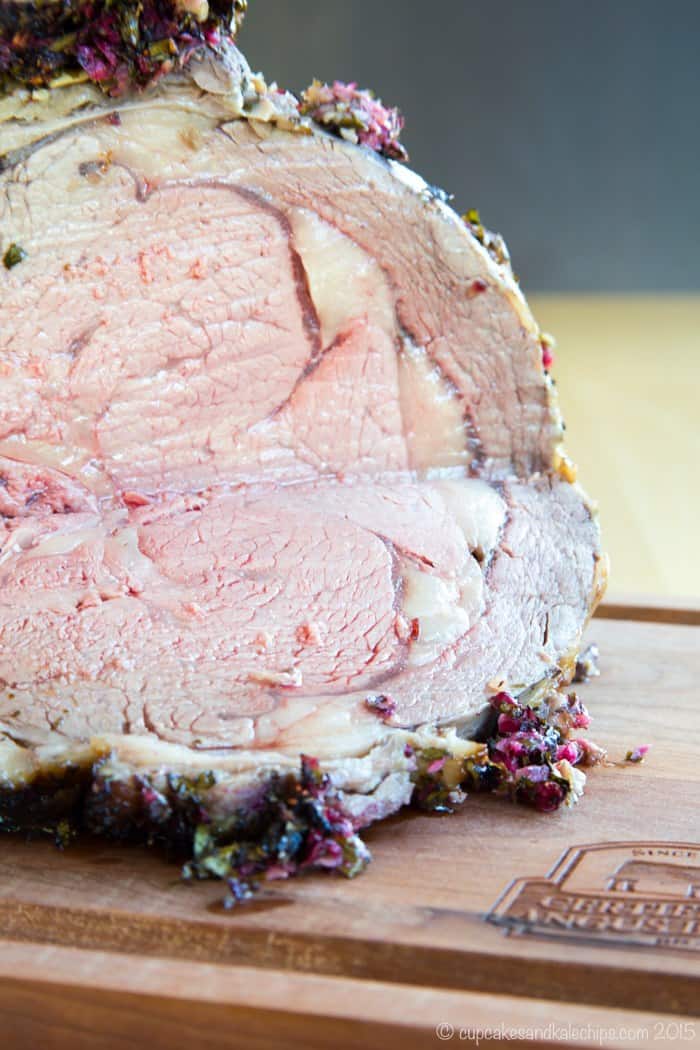 Cranberry Crusted Prime Rib Roast
Crusted Pepper Prime Rib from Reluctant Entertainer
Garlic Crusted Prime Rib Roast from Life Tastes Good
Cajun Herb Prime Rib from Flavor Mosaic
Boneless Rib Roast with Roasted Garlic and Herbs from Bobbi's Kozy Kitchen
Coffee Crusted Prime Rib from Lemons for Lulu
Roasted Shallot and Herb Roast from A Kitchen Hoor's Adventures
Sweet and Garlicky Prime Rib from Family Foodie
Grilled Prime Rib Recipes
Grilled Prime Rib Roast from Girls Can Grill
Grilled Prime Rib with Smoked Au Jus from Grillocracy
Rotisserie Beef Prime Rib Roast on the Grill from Dad Cooks Dinner
Plus, you can find even more Prime Rib recipes on the Certified Angus Beef® brand website, as well as the Roast Perfect app. Then come chat with us in the Certified Angus Beef® Kitchen on Facebook, where you can even ask the brand chefs and other social media ambassadors for the brand any other questions you might have about making the perfect prime rib roast.

And if you need some side dishes for the best prime rib, might I suggest these…