This post may contain affiliate links. Read my disclosure policy.
Salsa egg tacos are a gluten-free breakfast recipe that everyone in the family will love. They would make a fun and easy gluten-free Cinco de Mayo food option, too!
Back To School nights, last minute Target runs for forgotten notebooks and pencils. Football and cheerleading practice. Lunch packing and earlier bedtimes. Who has time to make dinner? Everyone can, especially when you've got some new 30-Minute Meal Ideas from me and my #BackToSchoolWeek friends, like these Salsa Egg Tacos.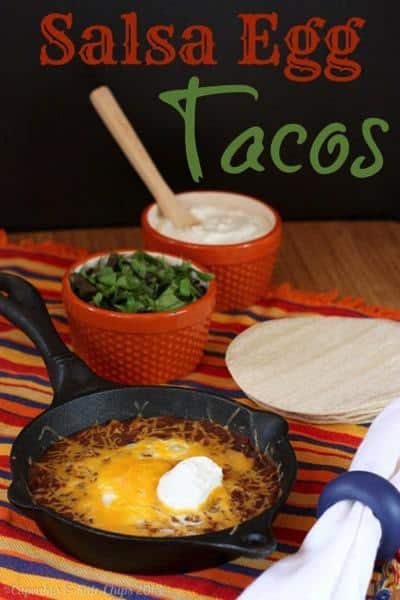 Breakfast Tacos with Eggs and Salsa
I may only have one kid in preschool, but I certainly know how hectic life can get, especially this time of year. My mom is a teacher, so back to school time was a double whammy in our house. And for me right now, juggling an active three-year-old and a quickly growing, rarely napping, frequently eating five-month-old means making dinner as quickly as possible. But I still want to provide something filling and nutritious. Salsa Egg Tacos are one of my "back pocket meals" – dinners I can throw together without looking at a recipe, or even really measuring anything. You know, I can pull it out of my back pocket.
Making salsa egg tacos is easy! All you have to do is heat your favorite salsa in a pan, add as many eggs as you need, cover, and cook the eggs to your desired doneness. Then serve with taco fixin's. Easy peasy! And deeee-lish. The Hubby, The Bug and I just devour these. And you can really keep everything you need on hand in your pantry and fridge for anytime you have to throw together dinner in a pinch.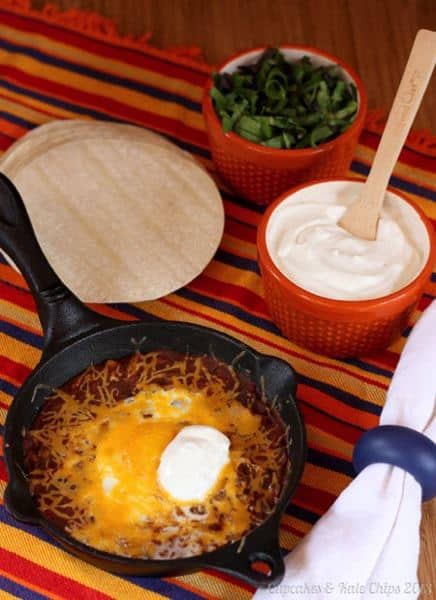 This time, actually The Hubby accidentally picked up Black Bean & Corn Salsa, and I actually really loved it this way, too. It cooked up a little thicker than your traditional tomato salsa, but that is equally as tasty.
Alrighty then, enough with the fancy photos. This is how we really eat our salsa egg tacos.

I always manage to break a couple yolks, and then it is one sloppy mess, albeit a totally delicious sloppy mess, so don't knock it till you try it. But I'll let you think I put neatly styled dinners on the table like this every night…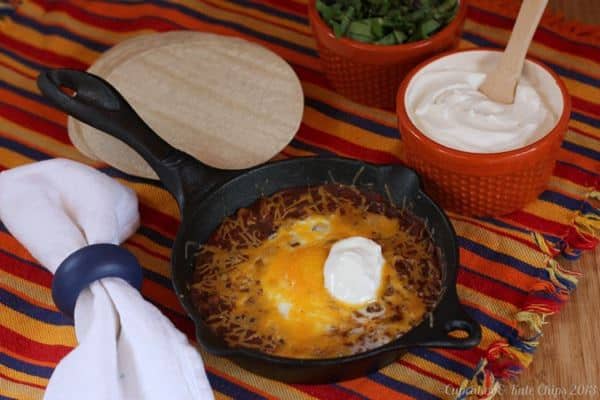 What is your favorite "back pocket meal"?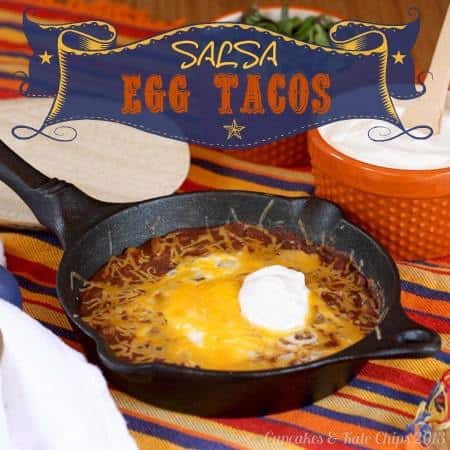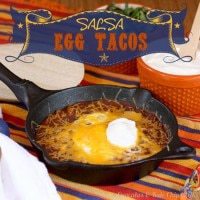 Salsa Egg Tacos
Salsa Egg Tacos are a quick and easy meal for Meatless Monday or any busy weeknight.
Ingredients
One ~16 oz jar of your favorite salsa

4

eggs

Corn or flour tortillas

gluten free, if needed

Your favorite taco fixin's - cheese

sour cream, lettuce, etc.
Instructions
Heat a pan over medium heat, add salsa, spread it out over the entire pan, and warm gently.

One at a time, crack an egg into a little bowl, use a spoon to make a "well" in the salsa, and gently pour in the egg. Repeat with each egg.

Cover the pan, and cook eggs to desired doneness.

Spoon eggs with some of the salsa into tortillas, and serve with desired toppings.
Notes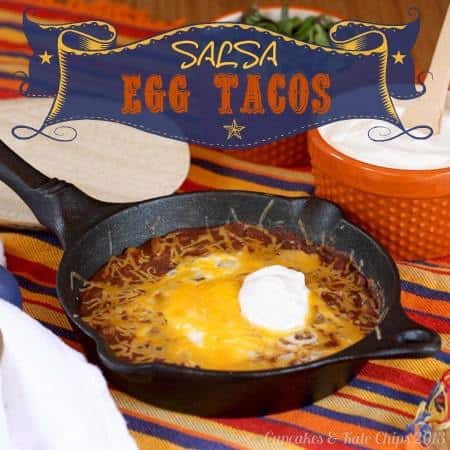 Here are a few more of my "back pocket meals":
Spinach, Tomato & Feta Frittata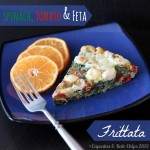 BBQ Shrimp, Broccoli & Cheesy Quinoa