Kid-Friendly Guacamole
Disclosure: This post may contain affiliate links. Cupcakes & Kale Chips is a participant in the Amazon Services LLC Associates Program, an affiliate advertising program designed to provide a means for us to earn fees by linking to Amazon.com and affiliated sites.
Sure it's everyone's favorite dip for tortilla chips, but leave out some of the heat and chunky stuff so the little ones will love it too. It's my Kid-Friendly Guacamole.
Kid-Friendly Guacamole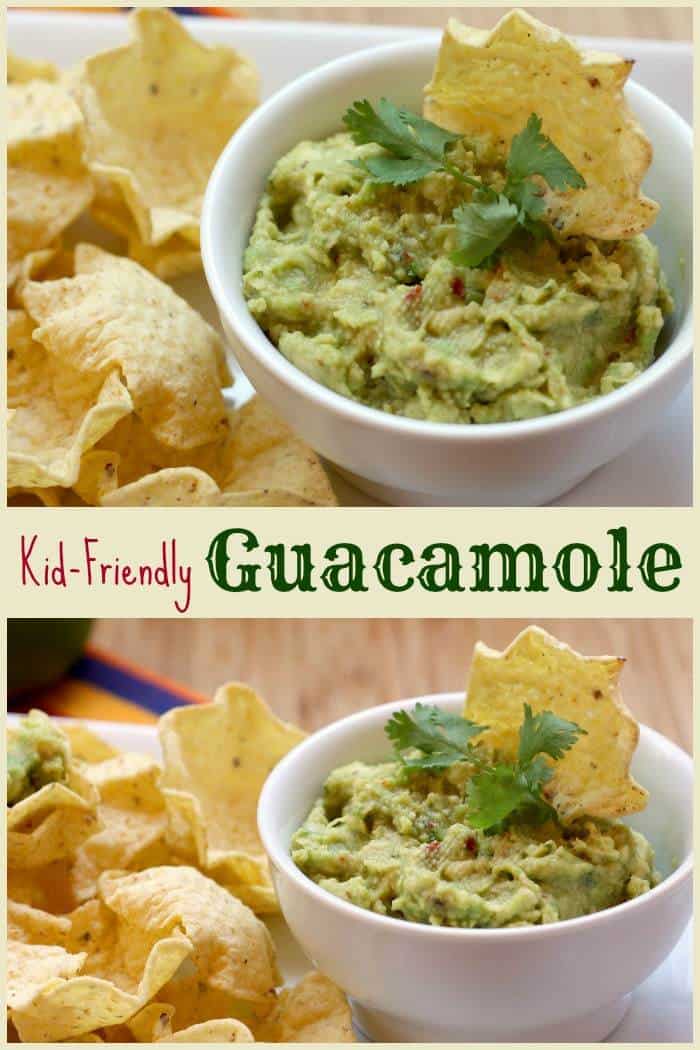 So I know that I already included this recipe with the Mexican Black Bean & Quinoa Burgers, so I suppose this post is sort of a cop out. But, you know, sometimes life happens, and summer happens, and wine happens, and ice cream happens, and potty-training happens…
And this is all within the past week and a half.
So really, blogging isn't happening. And I am OK with that. I do miss it, but know that while I am not posting, and I am cooking and photographing, and come late summer and fall, you will get bombarded with new recipes, product reviews, maybe a few giveaways. But for now, I am going to enjoy my time with my family, give you some new yummy things every now and then, share what is going on in my life through photos (I love Instagram, as you can tell), and chat a little on Facebook and Twitter. And I have some wonderful foodie friends who will be pinch hitting in my kitchen a bit.
But for now, you get a re-post of my guacamole recipe. I could have told you that I am doing this so that someone who just wants a guacamole recipe doesn't have to dig through a veggie burger recipe (though they should, because those burgers are awesome!). Well, that is part of the reason, but I am also being honest with you. As much as I love and appreciate everyone who reads my blog, my little guy wins.
I call this kid-friendly, but it is also me-friendly. I've told you that I am not really a fan of raw onions. Well, you can add raw jalapeños to that, too. But that doesn't mean I don't like a little heat. Just not in raw jalapeño form. And The Bug likes his spicy food, too. I also know of so many kids who love avocado. Strange to me because I never had avocado as a kid, but now I know all these little ones who just devour it. But I think that a much smaller number of kids really want to eat raw onions or jalapeños. So try this kid-friendly version. You can easily adjust the heat by adding as little or as much chipotle or chili powder as you like. And get your kids to help. They will love mashing it up.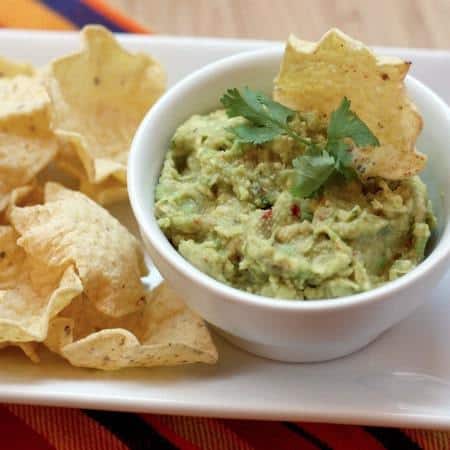 And if they are anything like my kid, they will love eating it up, too. Totally Bug-Approved!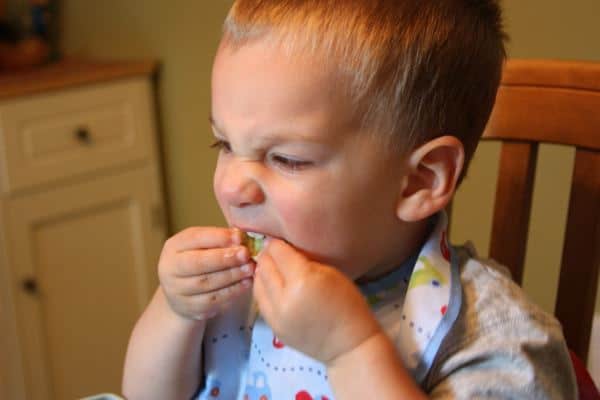 Oh, and I had to share this gem – apparently The Bug thinks that chips just get in the way of the guacamole, so he'll just lick the molcajete. Yes, this was in a restaurant. Ugh!
How are you enjoying your summer?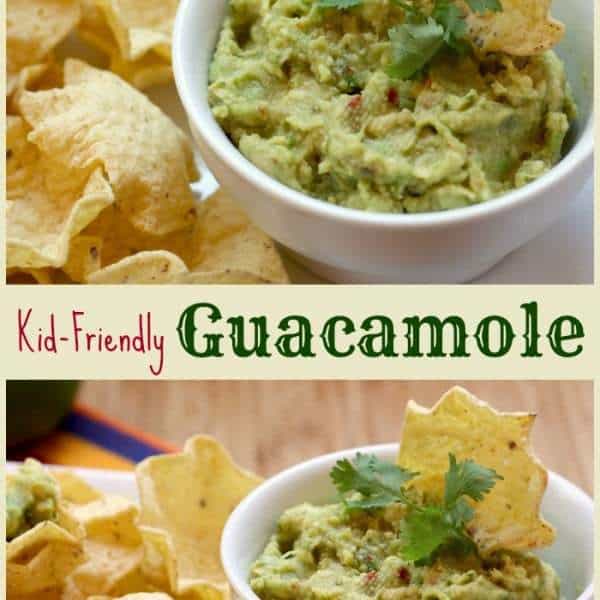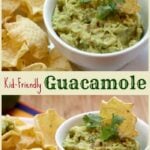 Print Recipe
Kid-Friendly Guacamole
Ingredients
2

avocados

juice of half of a lime

1

clove

garlic

1

t

minced chipotles in adobo or 2 t chili powder

or to taste

1/2

t

cilantro

1/2

t

kosher salt

or to taste
Instructions
Cut the avocados in half, remove the pit, and scrape the flesh into a bowl (or use a mortar & pestle or molcajete).

Squeeze the lime juice over the avocados to prevent browning.

Add the remaining ingredients, and mash together to desired consistency with a fork or potato masher (or mortar & pestle or molcajete).

Store in the refrigerator. Press plastic wrap against the surface of the guacamole to prevent browning.
Enjoy!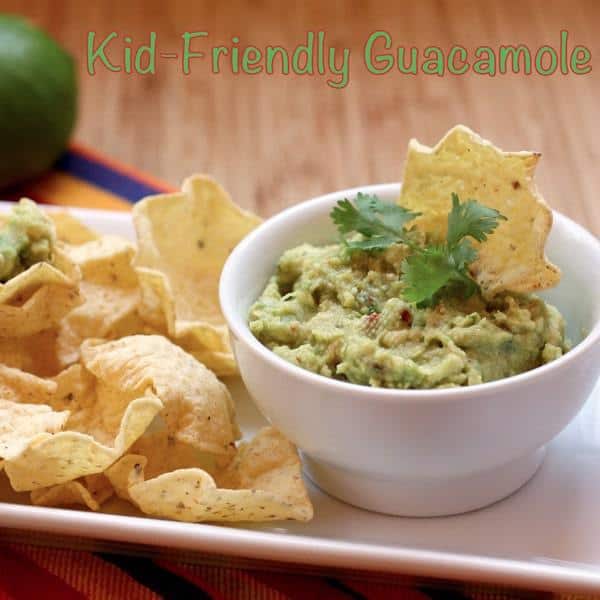 This recipe was shared with:
Amee's Savory Dish Fit and Fabulous Fridays #41