This post may contain affiliate links. Read my disclosure policy.
Overripe bananas hanging out on the counter? Still trying to use up the last of the zucchini? None of that will go to waste when you bake these healthy, naturally sweetened (and shhhhhh, accidentally vegan) Gluten Free Banana Zucchini Muffins.
Gluten Free Banana Zucchini Muffins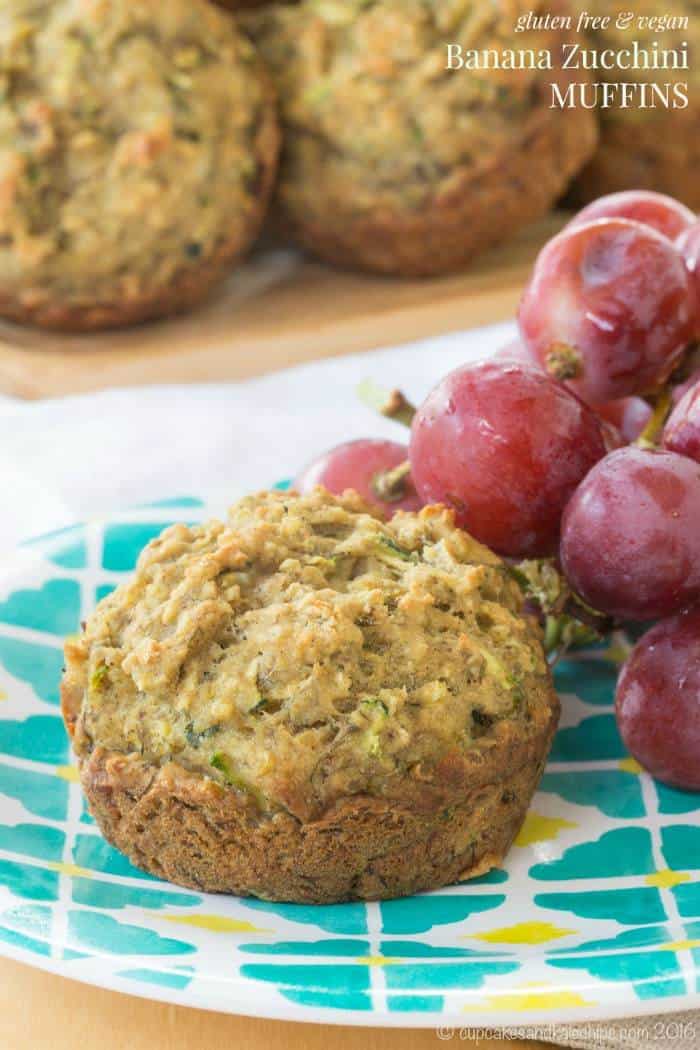 "I'm sorry you feel that way." That's my current message to my children.
You see, I'm a mean mom. The meanest, if you ask my three year old. I made him egg in a hole slathered in butter and a chocolate smoothie for breakfast the other day. I gave him the blue spoon instead of the pink spoon. I told him he wasn't allowed to knock down his brother's "scenery". I made him get back in bed at 6:07 am… on SATURDAY! He has to wear a helmet when he rides his bike. He has to finish his veggies before he gets more steak/sausage/mac and cheese/pizza. And no, I am not going upstairs with him to get the pair of socks that he forgot to bring down.
"You are so mean, mommy!"
"I'm sorry you feel that way."
The six year old has the same feelings at times, though not to the same extremes as the little one. But requiring him to do some of the reading during the daily twenty minutes, denying a TV show after being allowed Kindle time and a movie earlier in the day, asking him to stop playing to go to the bathroom, and giving him a timeout for pushing little brother over even though little brother did mess up his "scenery" all rank me high in the Meanest Mom category.
I am clearly the worst. And I am okay with that. Because in order to make sure that I raise children who can function in the world without me, you know, by means keeping them alive, teaching them to read, and making sure they aren't jerks, that sort of thing, sometimes necessitates that I be a mean mommy. Rules and boundaries have to happen, though, so I'm willing to take my lumps as the mean mom. And if they are that upset about whatever horrible thing I did to them, then that is just fine because I'm just doing my job to the best of my ability. And all I can say to them, since they aren't yet able to understand why I do what I do, is…
"I'm sorry you feel that way."
And if you think a gluten free, vegan (though that was completely by accident), no sugar added other than from the bananas, fruit-filled, veggie-packed muffin isn't worth baking or eating, well I think you can guess what I'm going to say…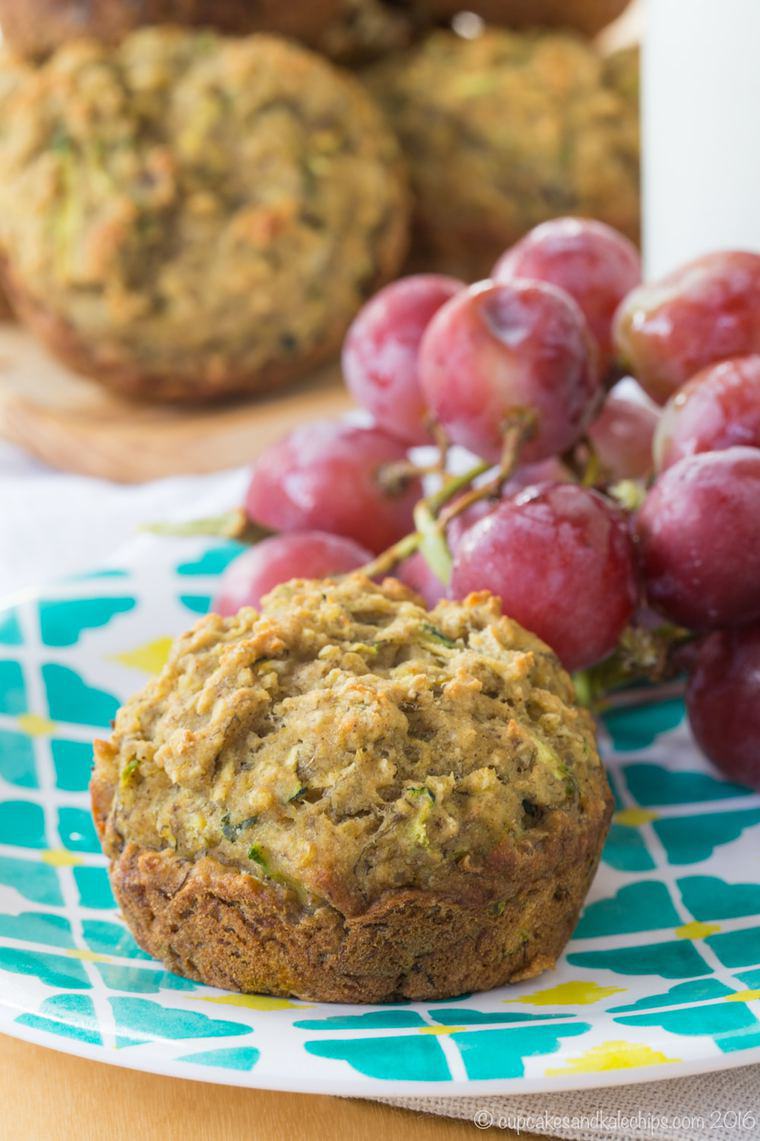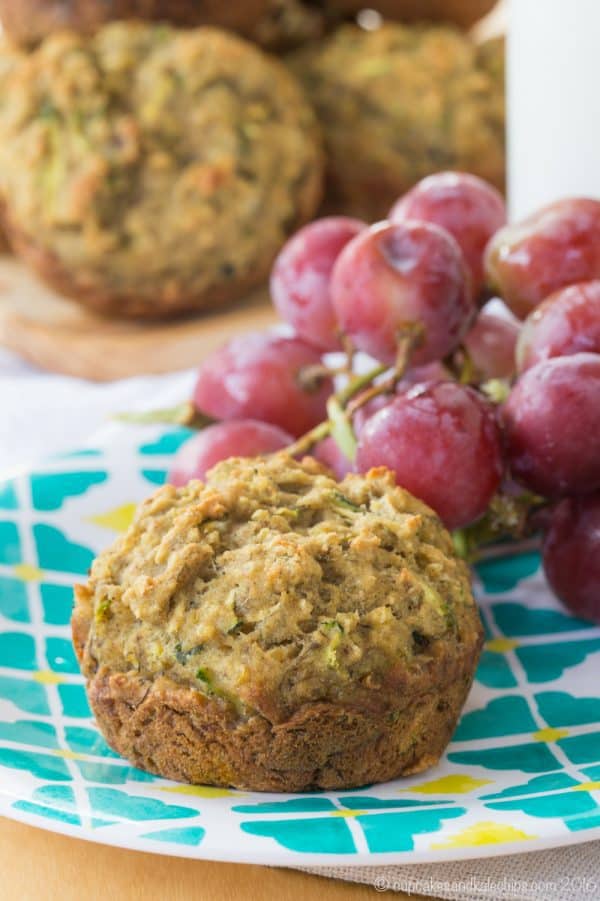 I'm sorry you feel that way, but these Gluten Free Banana Zucchini Muffins are a tasty little bite. Perfect for a satisfying breakfast or snack because they are packed with whole grains and they won't send your blood sugar on a roller coaster, it really takes no time to whip up these bad boys. Plus it's another way to use up those overripe bananas and extra zucchini. It also gets my kids eating zucchini (and even a bit of quinoa), which is something else that normally makes me a mean mom.
You don't need to go crazy squeezing the extra moisture out of the zucchini on these, maybe just a little. And the vegan part, well, I was making these muffins based on this recipe for Gluten Free Chocolate Chip Walnut Zucchini Muffins and forgot to add the eggs. I'm kind of glad I did because with the addition of the banana, they has plenty of moisture and still rose nicely. I was hesitant, but my zucchini-hating kiddo approved these muffins.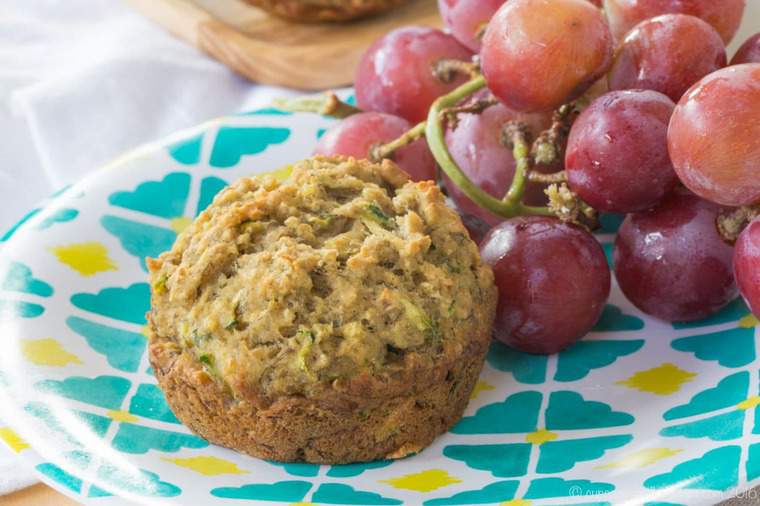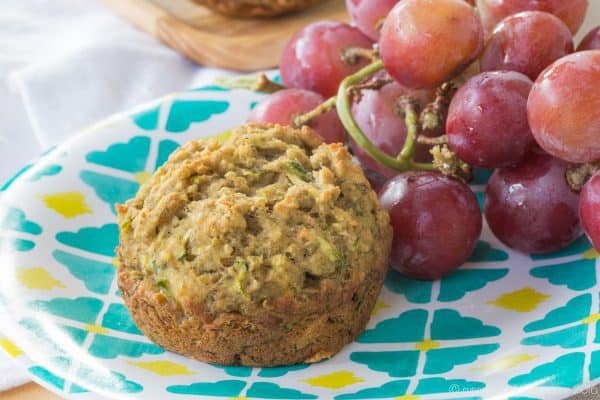 For more yumminess from me and my foodie friends, keep up with me on…
Or sign up to have Cupcakes & Kale Chips delivered straight to your Inbox!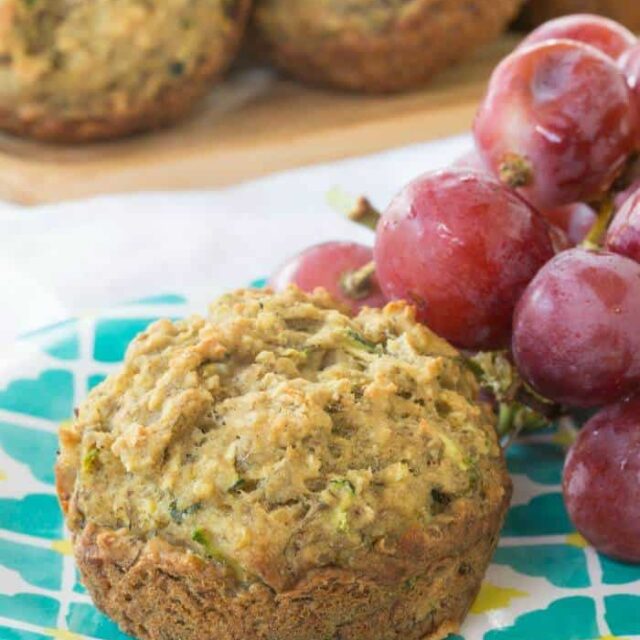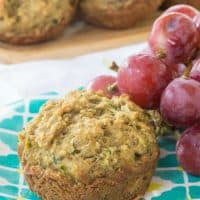 Gluten Free Banana Zucchini Muffins
A naturally sweet, secretly healthy, and accidentally vegan breakfast or snack packed with fruit, veggies, and whole grains.
Instructions
Preheat oven to 350°F and spray a regular-sized muffin tin with nonstick cooking spray.

In a medium bowl, add the rice flour, oat flour, tapioca starch, baking soda, baking powder, salt, and cinnamon. Whisk to combine.

In a large bowl, whisk together the zucchini, quinoa, banana, olive oil, and vanilla.

Add the dry ingredients to the wet ingredients and fold gently until just combined.

Divide the mixture between 8 muffin cups. Bake for 20-25 minutes, or until golden brown and a toothpick comes out clean.

Cool in the pans for about ten to fifteen minutes, then remove to a rack to cool completely.
Nutrition Facts
Gluten Free Banana Zucchini Muffins
Amount Per Serving (1 muffin)
Calories 146
Calories from Fat 27
% Daily Value*
Fat 3g5%
Sodium 214mg9%
Potassium 269mg8%
Carbohydrates 26g9%
Protein 3g6%
Vitamin A 50IU1%
Vitamin C 5.2mg6%
Calcium 28mg3%
Iron 0.9mg5%
* Percent Daily Values are based on a 2000 calorie diet.
Categories:
Enjoy these Gluten Free Banana Zucchini Muffins!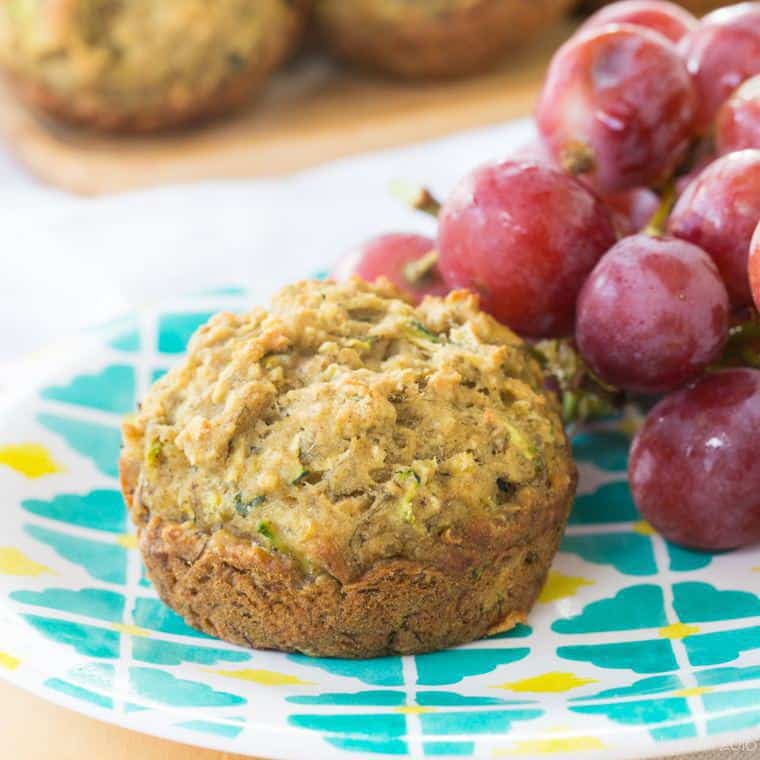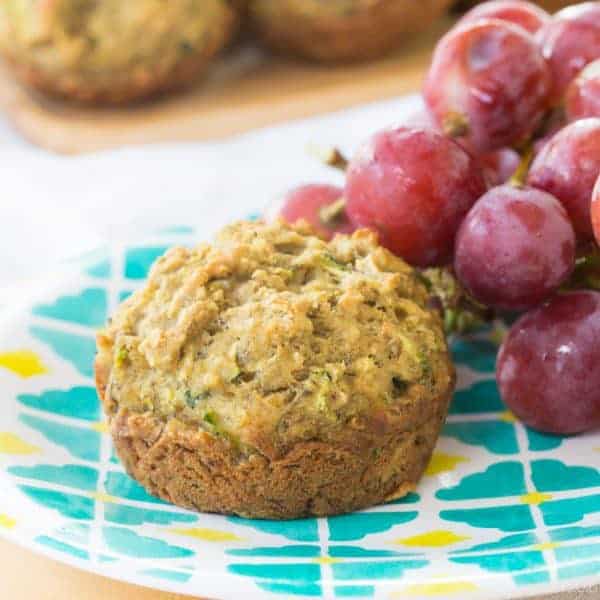 Need more banana or zucchini muffins?!?!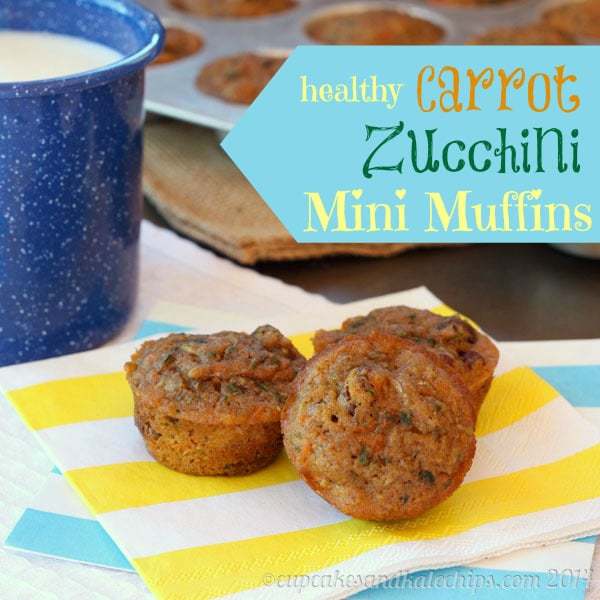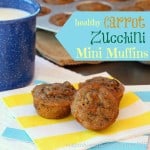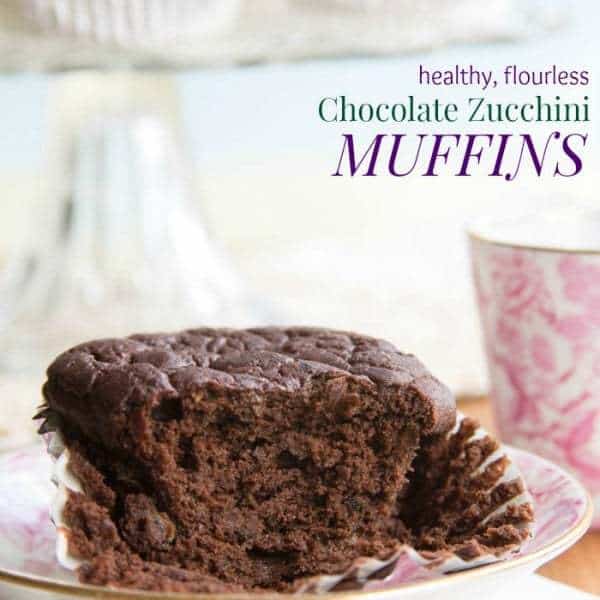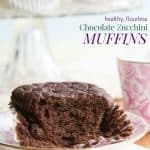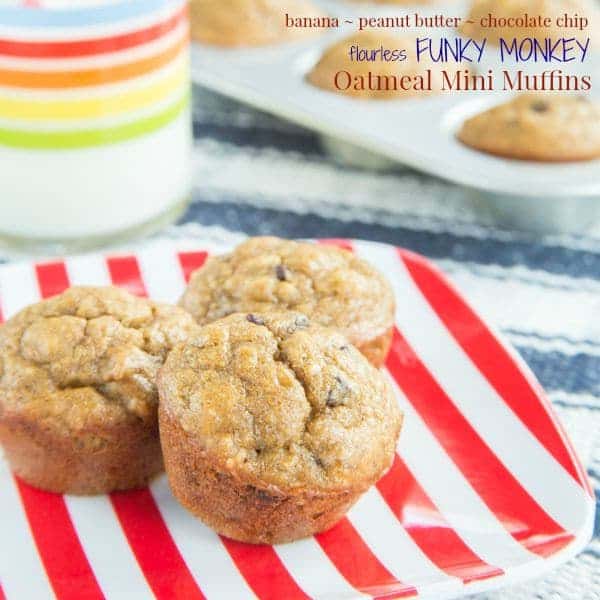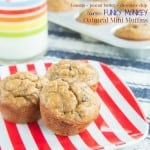 Here are some from my friends…
And of course 20 of The Best Zucchini Muffin Recipes!