This post may contain affiliate links. Read my disclosure policy.
Seafood recipes add a "splash" to dinnertime. These easy dinner ideas are a simple and healthy way to add more fish and shellfish to your diet. But many people just don't know how to prepare seafood. Whether you are looking shrimp, salmon, or other favorite fish or shellfish there are plenty of seafood ideas for dinner in this delicious collection.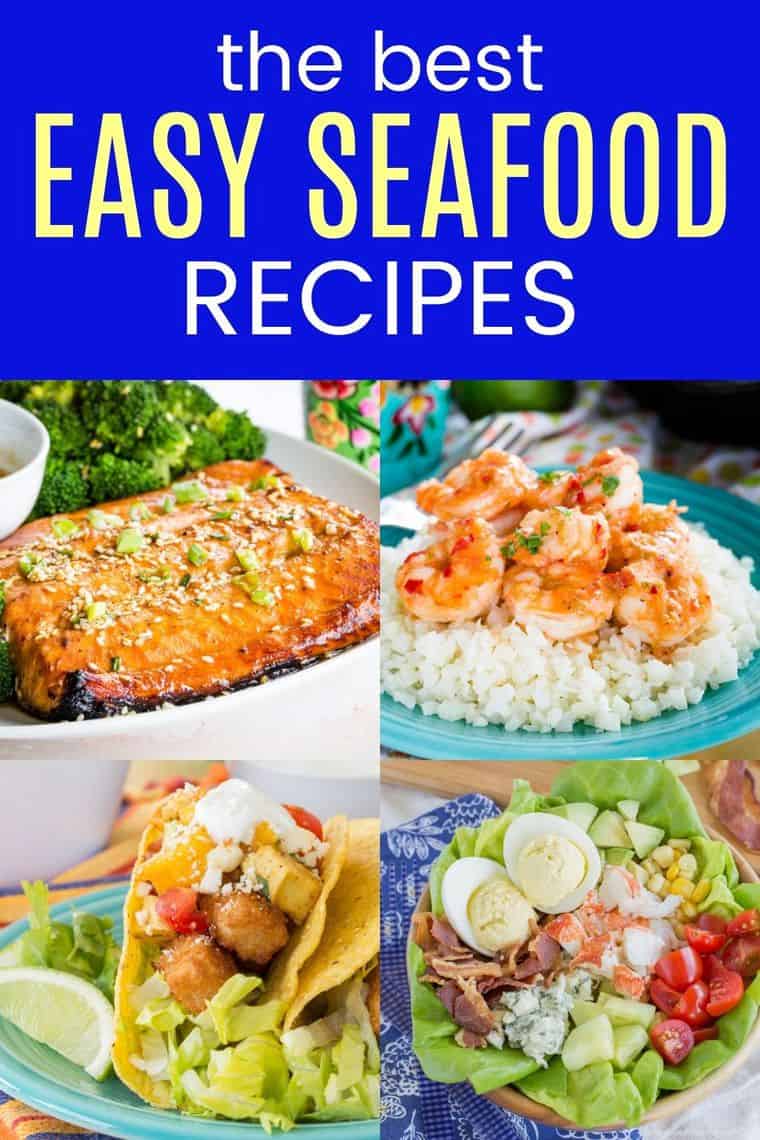 What is your favorite seafood? Do you prefer fish like salmon or tuna? Or do you go for shellfish like shrimp or crab?
Or maybe you are intimidated by seafood and don't know where to start.
Whether you are novice or a pro when it comes to ocean fare, you are sure to find ideas to inspire you to cook more seafood recipes. This collection has everything from tacos and pasta to soups and sandwiches. Some are quick meals you can whip up in a flash. Others might be more of a meal to impress someone special, but I guarantee they are all simple and delicious.
Seafood Ideas for Dinner and More
CLICK ON THE TITLES TO GET THE RECIPES
GF – gluten free recipe
GFO – recipe with gluten free option

Salmon Recipes
Salmon is definitely one of the most popular fish. With its many health benefits, from being a good source of protein plus all the omega-3 fatty acids, everyone is trying to incorporate more salmon into their diet. You can cook an entire side of salmon, or cut it into fillets. It can be baked or grilled, pan-seared or smoked, and it lends itself to many flavors, from sweet stick glazy to spicy dry rubs, as well as Asian, Italian, or Tex Mex-inspired flavors.
With a sweet and savory Asian-inspired marinade, this is a fish recipe that even the non-seafood eaters will love. Drizzle your perfectly broiled salmon with the flavorful sauce and serve it with broccoli and rice or cauliflower rice to make it a full meal.
A sweet and savory sticky glaze perfectly coats and balances the richness of the fish in this simple but tasty and healthy recipe. You won't believe you can make this elegant dish with just five ingredients.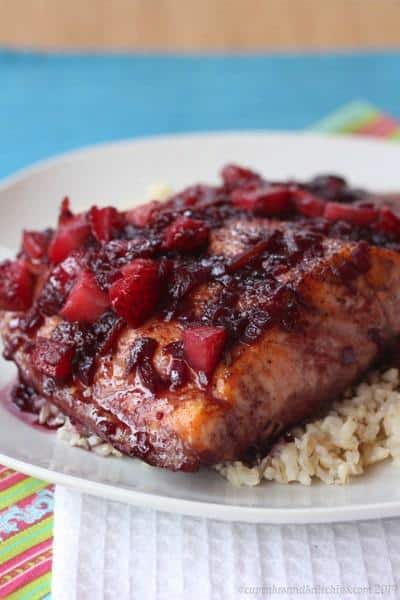 With potatoes and green beans is a simple and delicious dinner recipe that's ready in less than forty minutes and leaves you with only one pan to clean up. This seafood sheet pan meal is a healthy addition to your weekly meal plan.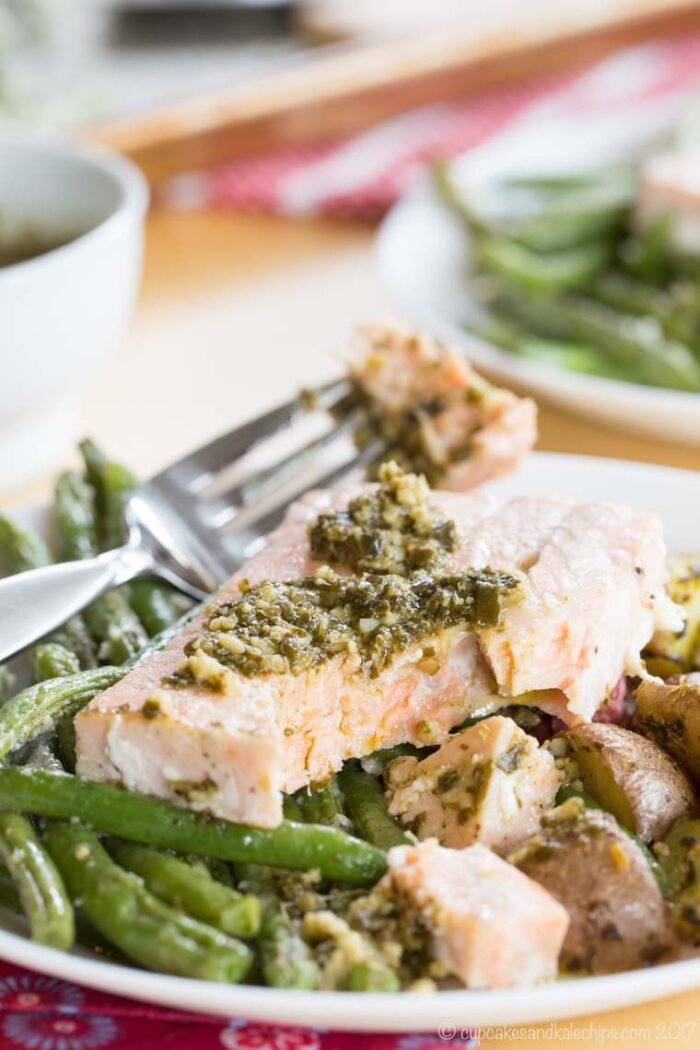 Simple to make but totally elegant and delicious, for your next special breakfast or brunch. A gorgeous dish that starts with frozen puff pastry to keep it easy.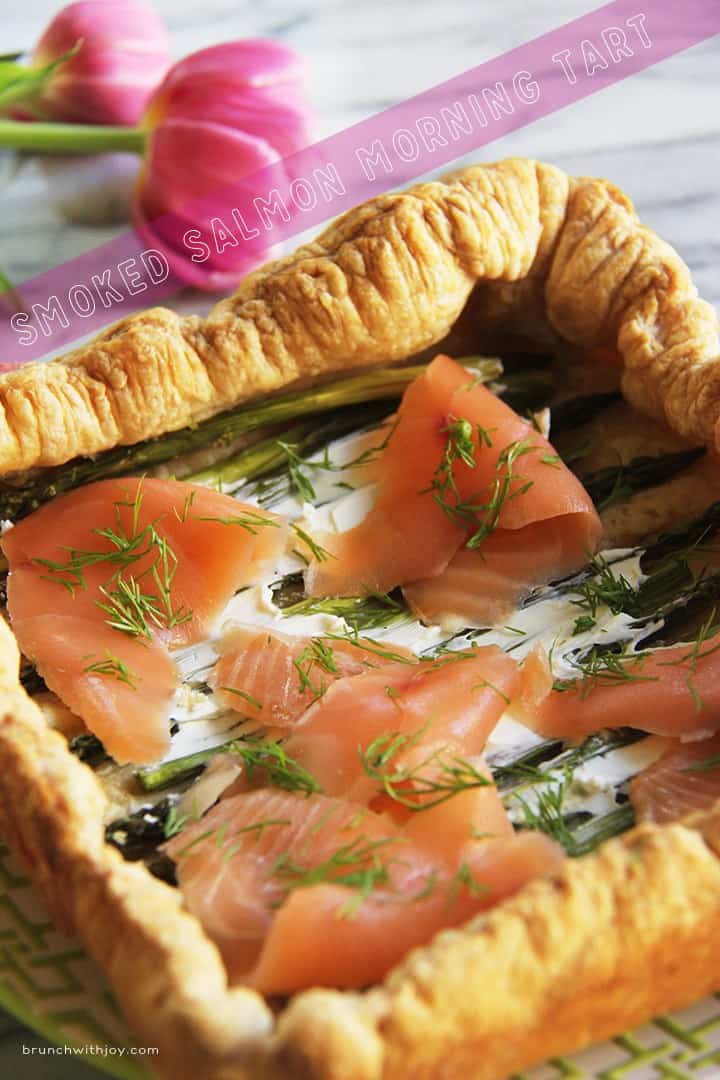 More recipes for salmon:
Other Fish Recipes
There are also many other types of fish. Tuna is available canned or fresh. You can get cod and other whitefish are fresh fillets or already made into fish sticks. And then there are less common, but equally delicious fish like swai, barramundi, and mahi mahi. These fish can be battered and fried, baked and topped with fresh salsas and sauces, or put into tacos.
A super fast and easy surefire way to get your kids eating seafood. This is a quicker way to make fish tacos with a little trick to jazz up those fish sticks and a simple, kid-friendly mango avocado salsa add tons of fresh flavor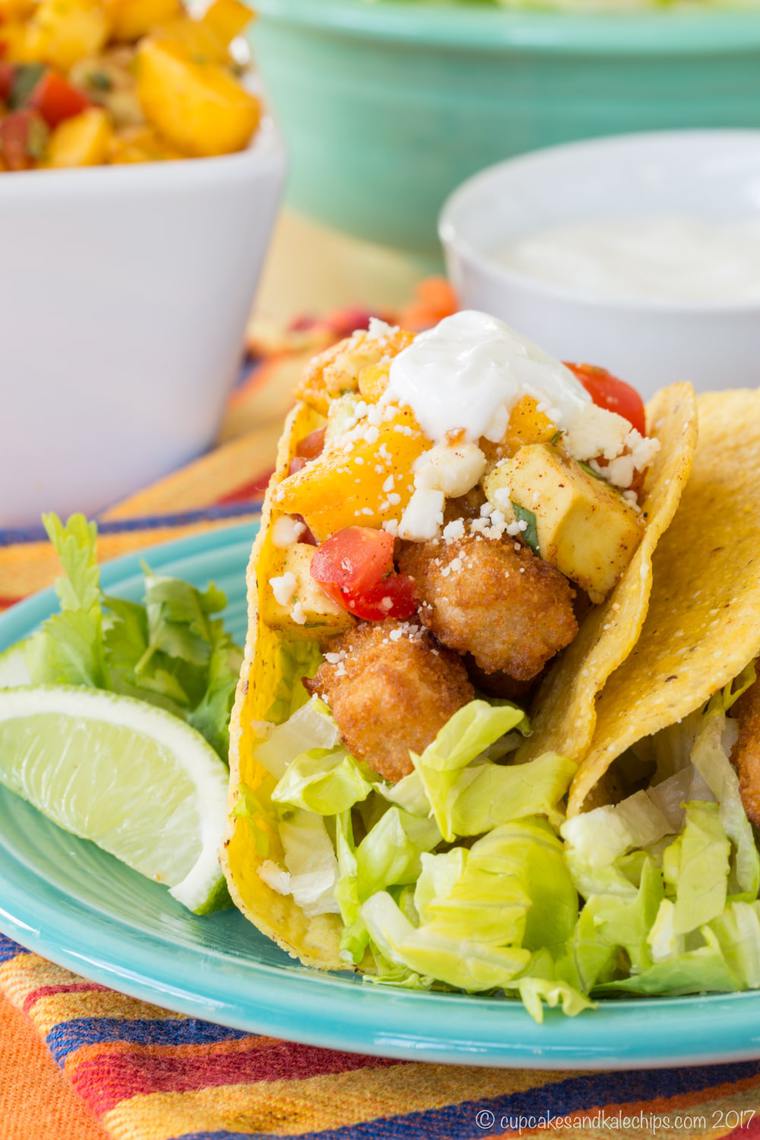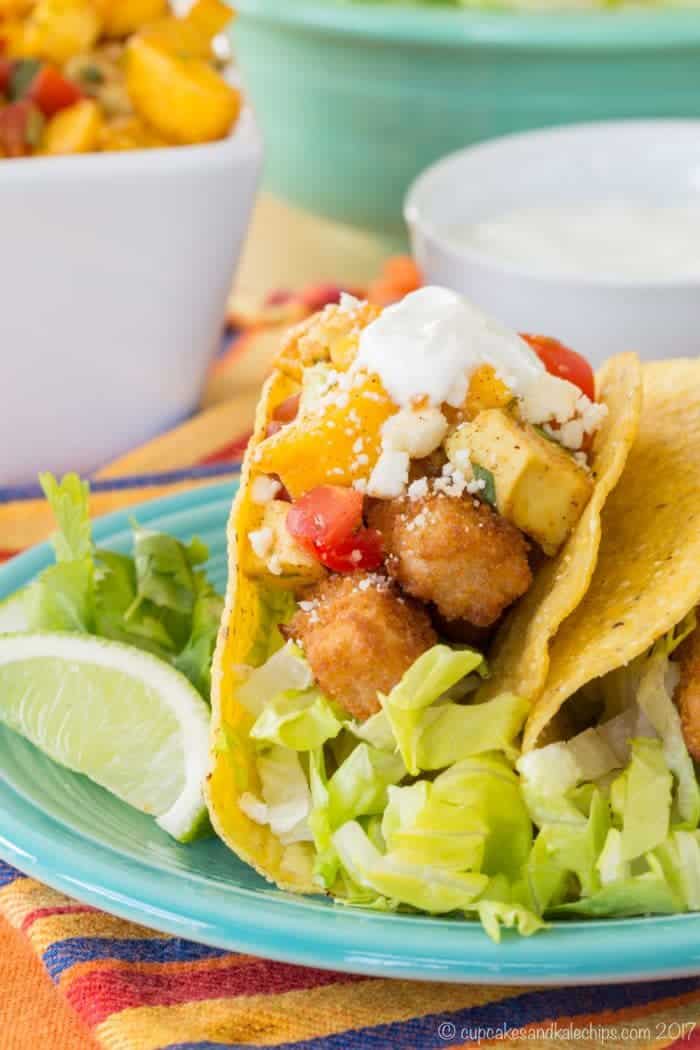 More recipes for fish:
Shrimp Recipes
I feel like I am having Forrest Gump flashbacks. Shrimp might just be one of the most versatile types of seafood. Fried shrimp, shrimp scampi, shrimp gumbo, barbecue shrimp, shrimp salads. It's probably impossible for anyone to not be able to find a shrimp recipe they'll enjoy. Heck, there are over thirty in this list alone.
A quick and easy recipe that packs a serious punch of flavor and can be served over rice or cauliflower rice, in tacos or lettuce wraps, or on top of a salad. But you only need a few ingredients, one skillet, and less than ten minutes.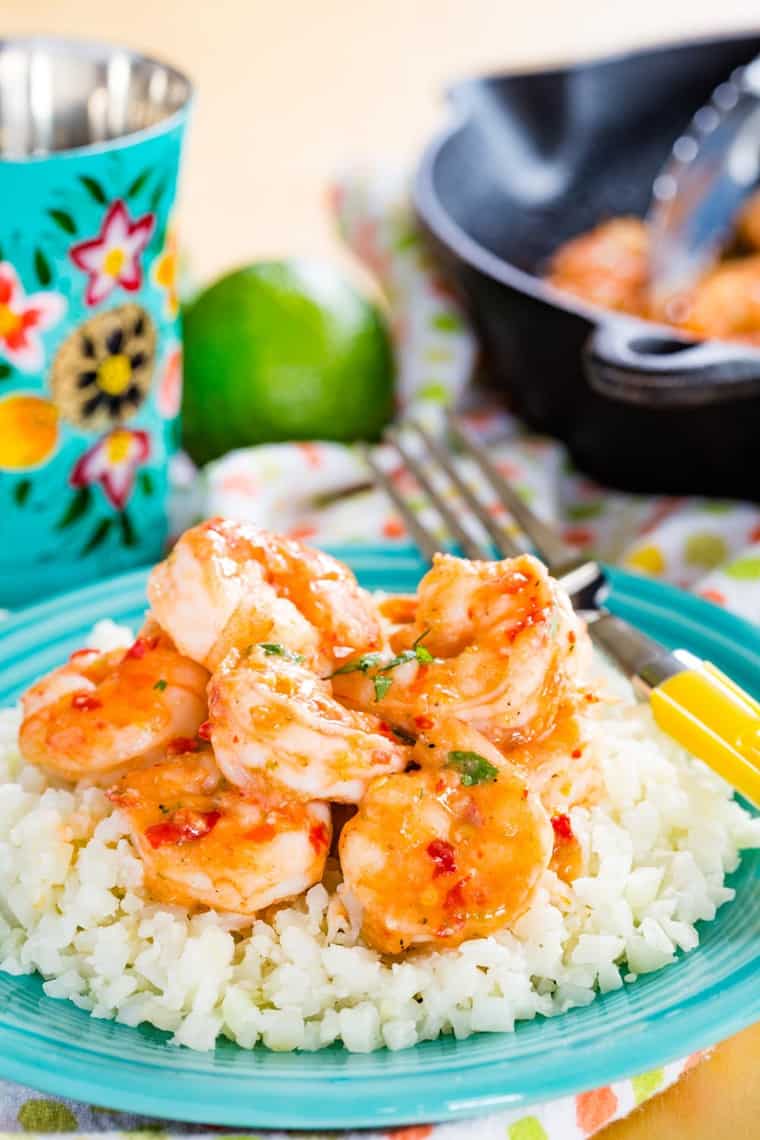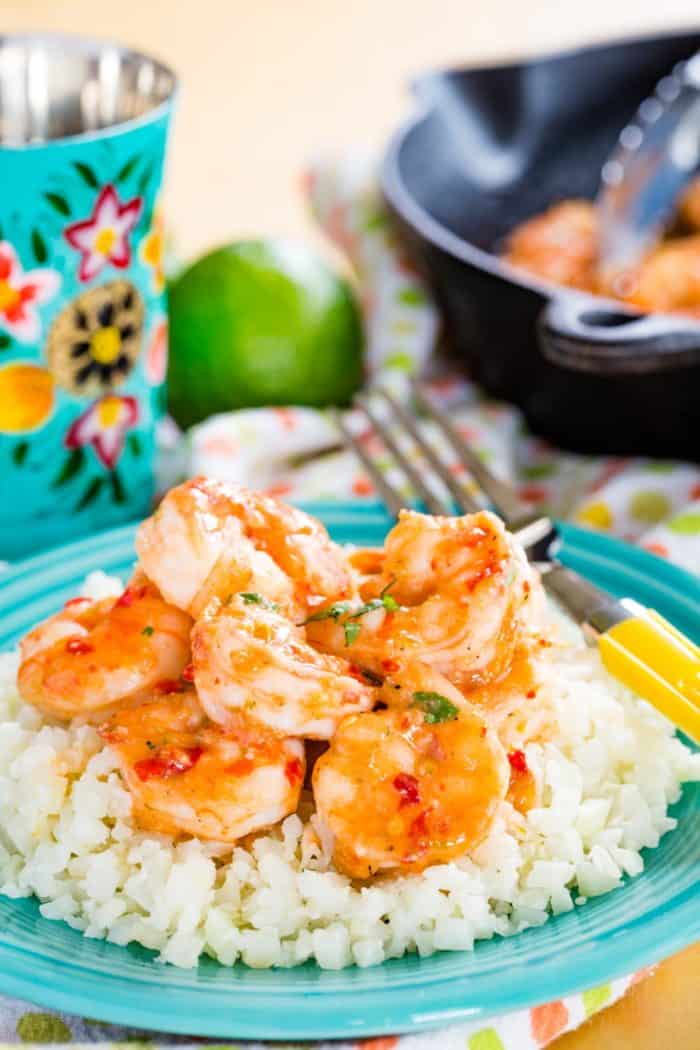 Quinoa bowls are a simple and versatile but satisfying dinner that comes together quickly for busy weeknights. Sauteed shrimp tossed in BBQ sauce is added to a bowl with quinoa and steamed broccoli for a healthy and kid friendly meal.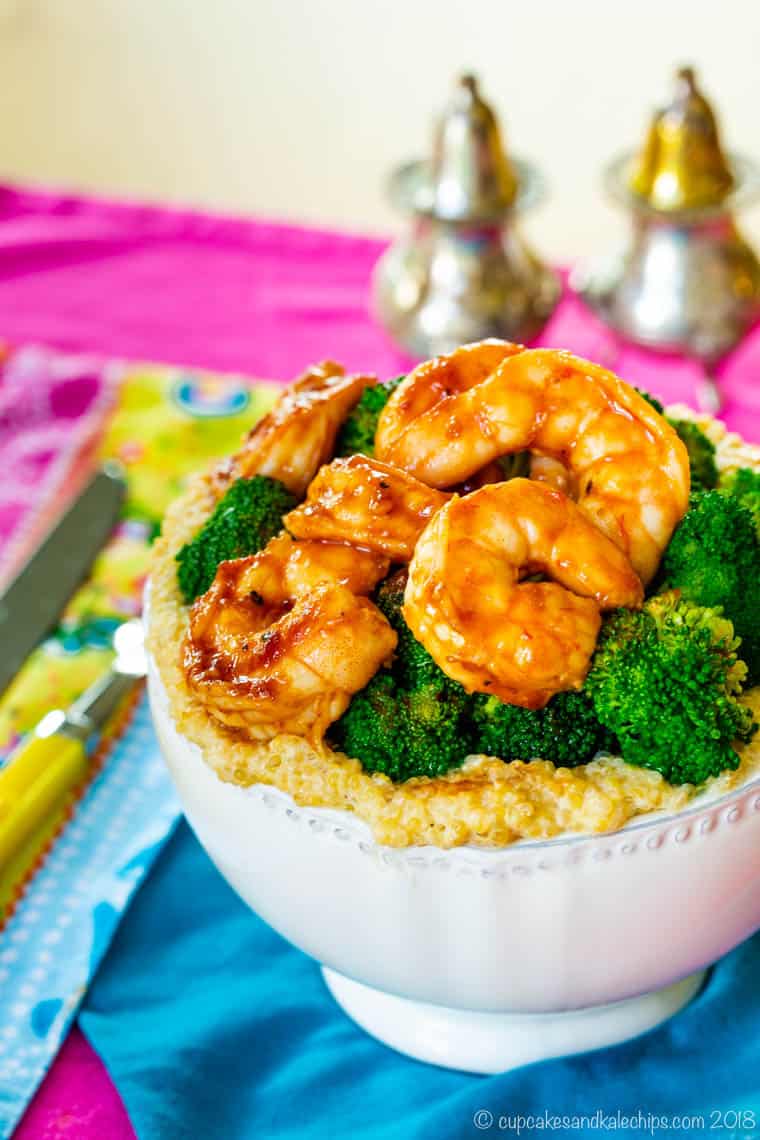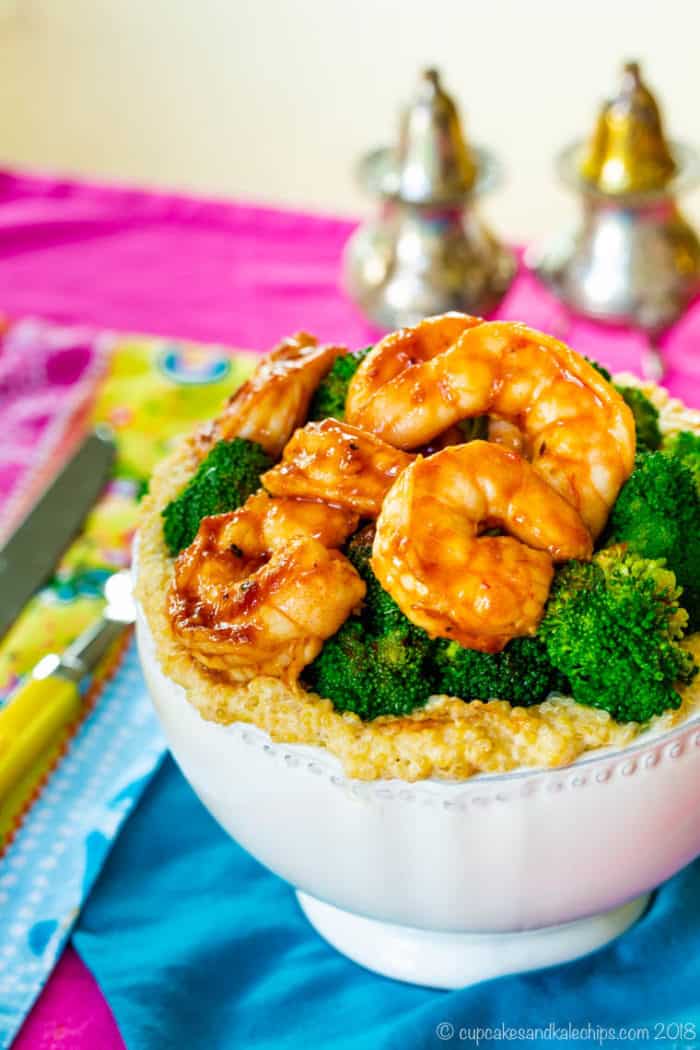 Also known as summer rolls, these are a fresh and versatile appetizer or side, or a light lunch. Succulent shrimp and cool, crisp veggies are tossed in a simple sauce and rolled up in rice paper wrappers and served with your favorite dipping sauce.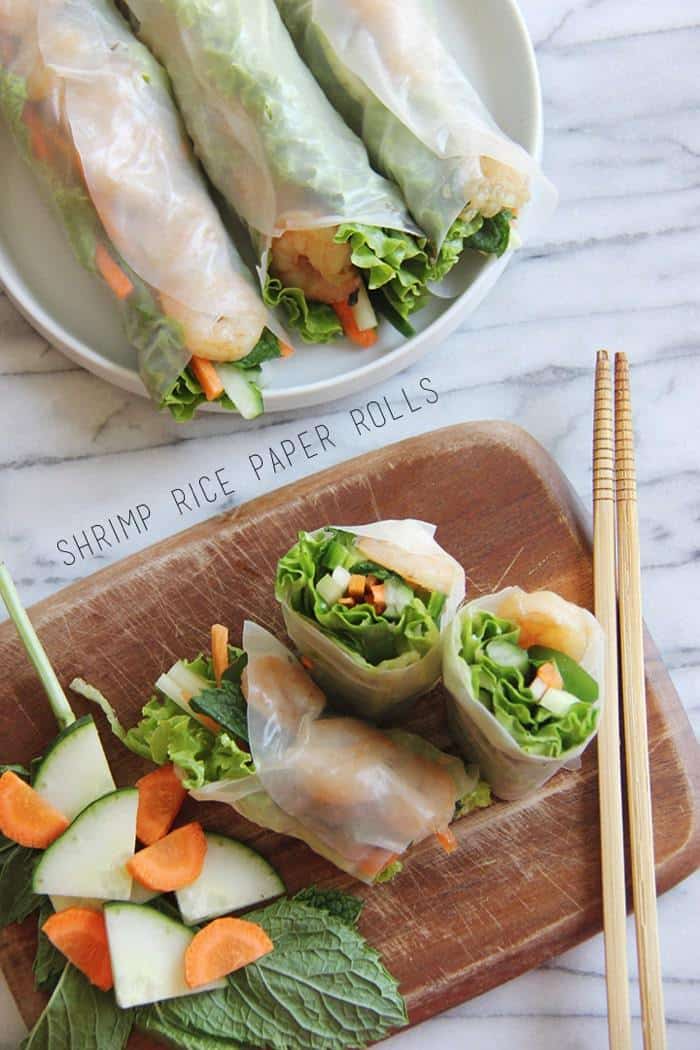 Quick and easy comfort food – spicy shrimp and corn on top of a bowl of creamy mashed potatoes. Classic flavors with a little kick.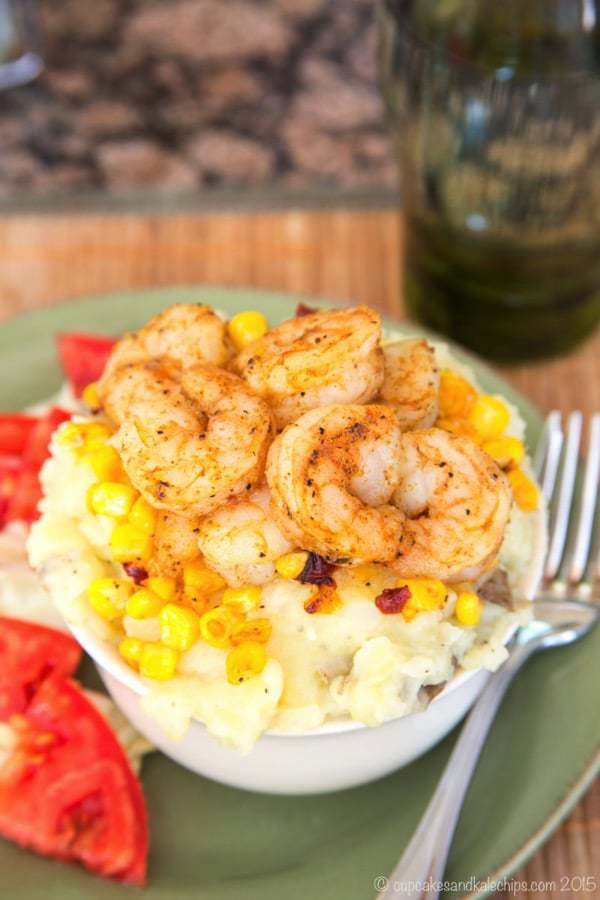 An easy but impressive seafood dinner with so many flavors and textures. This unexpectedly delicious combination will surprise your tastebuds.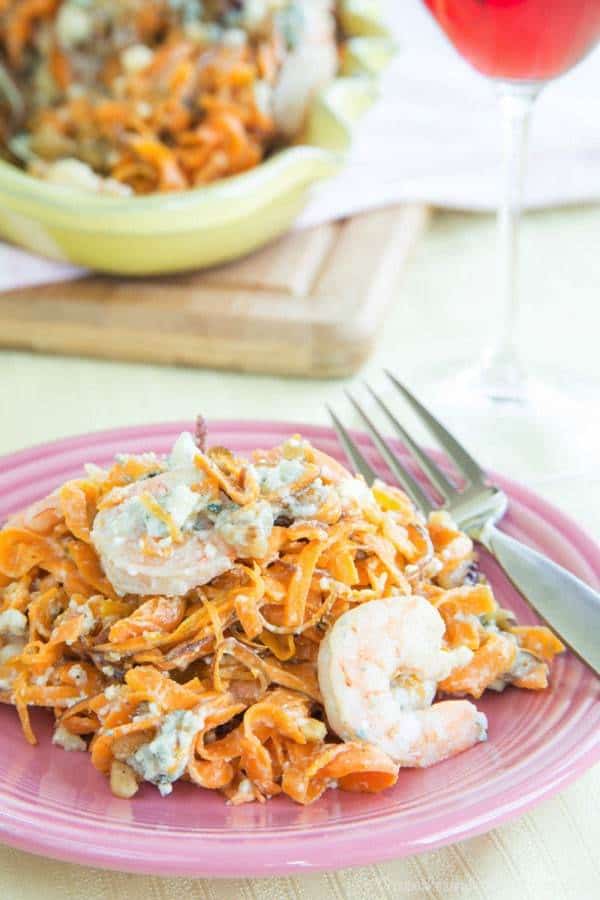 More recipes for shrimp:
Lobster, Crab, and Other Shellfish Recipes
Of course, there are plenty of other types of shellfish too. Lobster may be the granddaddy of all seafood. It's rich and elegant and makes a meal extra special. Crab can be eaten simply steamed, or added into soups, sandwiches, crab cakes, and more. And let's not forget about clams, mussels, scallops, and all the other delicious shellfish in the ocean.
A deliciously light and fresh dinner salad. It's the perfect combination of seafood, vegetables, and let's not forget the cheese, avocado, and, of course, bacon to make it totally satisfying.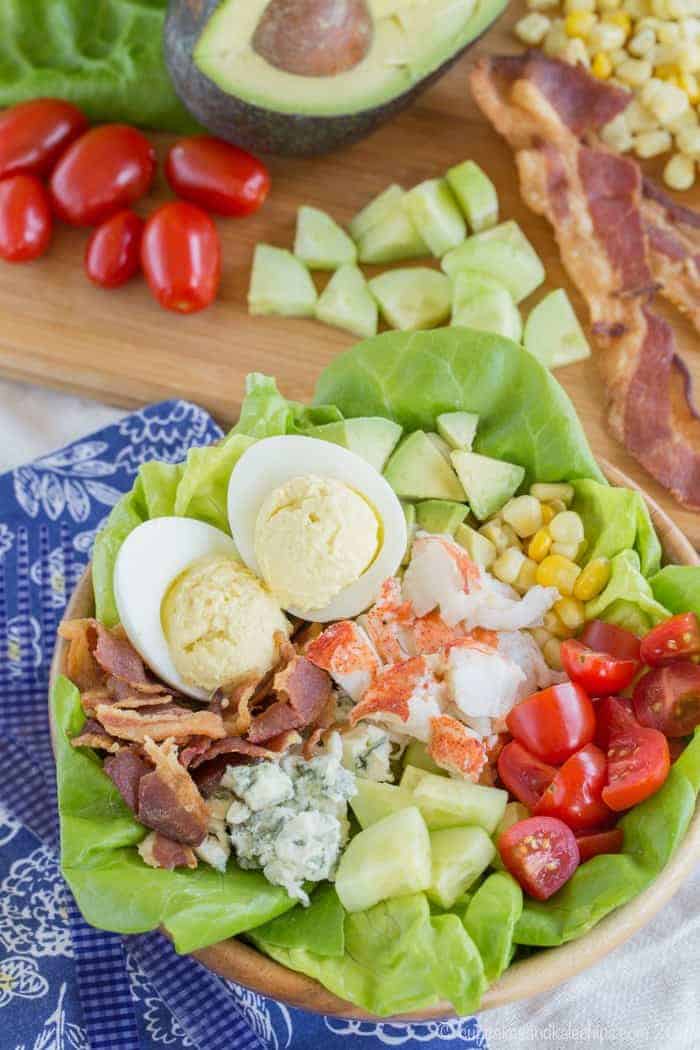 More recipes for shellfish:
Mixed Seafood Recipes
When you can't decide, just combine your favorite types of seafood into one dish. In cuisines all over the world, you'll find soups and stews with multiple varieties of fish and shellfish. And pasta dishes often combine a few different types of seafood.