Cheesy Hot Jambalaya Dip
Hot Jambalaya Dip is an easy dip recipe loaded with all the ingredients in classic jambalaya, plus plenty of cheese. For a perfect party appetizer for Mardi Gras or a gooey snack for game day or any get-together, get your chips and veggies ready for this Cheesy Hot Jambalaya Dip.
Disclaimer: I received free product and coupons from Cabot Creamery Cooperative. I was under no obligation to write this post and no additional compensation was received. As always, all opinions are my own.
Cheesy Hot Jambalaya Dip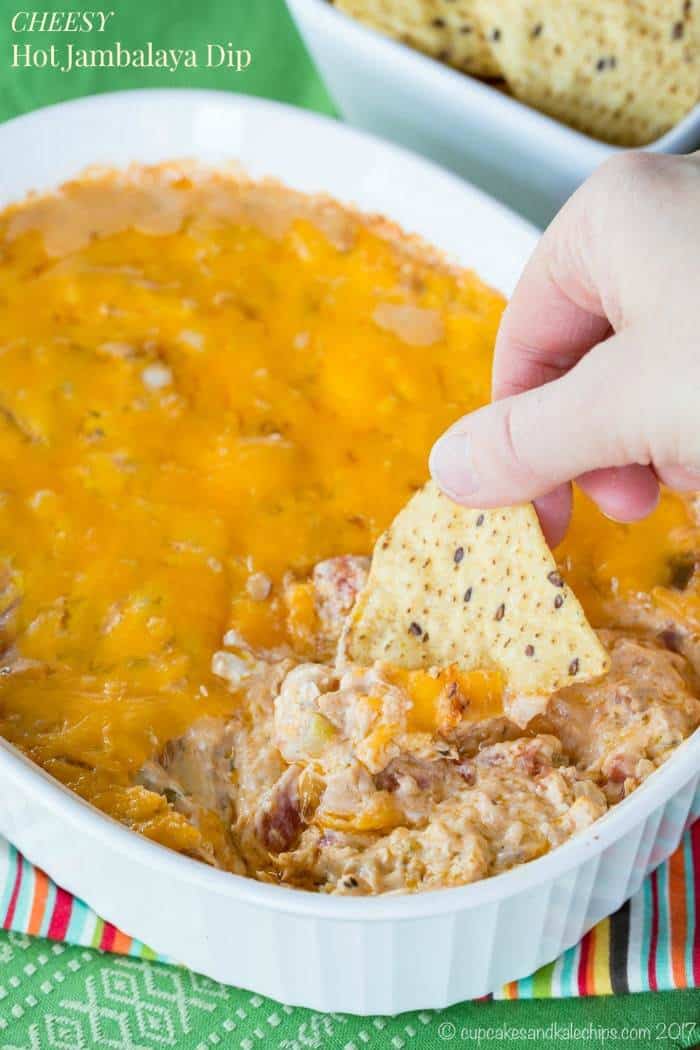 I'm guessing that some of you might think since I am a food blogger, that hot dog night and pizza delivery night rarely happen in my house. Guess what? I hate to burst any bubbles you might have, but we totally do.
Oh sure, I'm often creating new recipes or making recipes from my friends' cookbooks (like these BBQ Chicken Tostadas) or blogs. And I do totally love to cook. But let's keep it real – life gets busy. When we are going to and from preschool and but stop and Cub Scouts and baseball, or juggling homework, writing journals, daily reading, and finding something for show-and-tell, plus all the normal day-to-day of work, mountains of laundry, and everything else.
Sometimes I just have to break out the box of mac and cheese. #keepingitreal
And guys, can I tell you what happened last week? What do you think got the most raves? My hubby loved when I put eggs, those frozen breakfast sausage links, and cheese on slider rolls. And the boys? Well, that rotisserie chicken I picked up at the grocery store was "sooo delicious, Mommy."
Have I totally lost all of my food blogger credibility?
Can I get it back if I tell you that the family devoured this…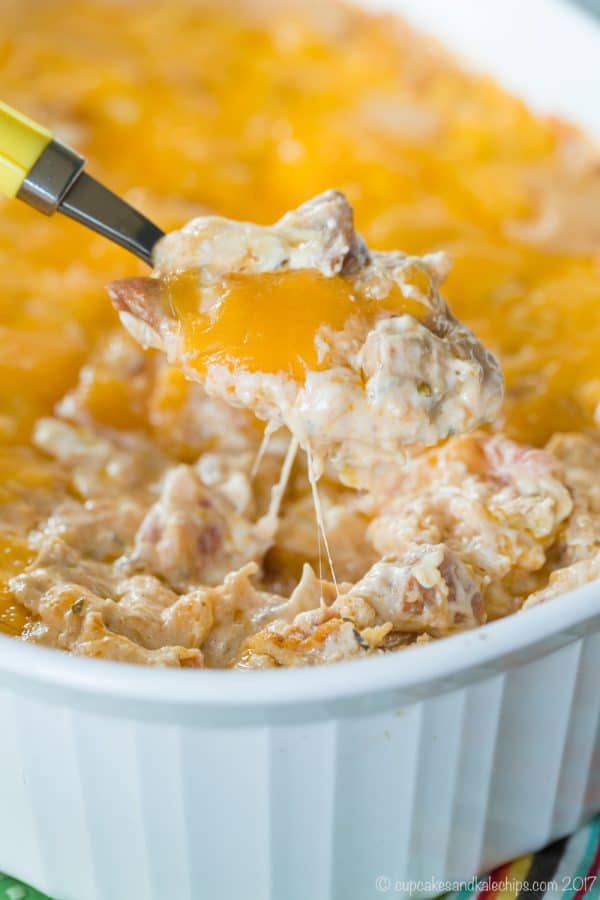 Cheesy Hot Jambalaya Dip is a gooey hot dip recipe with just a little kick that you need at your next party!
As I learned when I made Kentucky Hot Brown Dip, there's really nothing better than taking a much-loved dish and turning it into a cheese-filled dip. So in this case, I took the super simple version of the Cajun classic that I made for the Jambalaya Stuffed Sweet Potatoes. So it's got plenty of chicken, andouille sausage, shrimp, and Cajun seasoning, but then I added cream cheese, Greek yogurt, and my favorite Cabot cheese (a mixture of Monterey Jack and Seriously Sharp Cheddar), and baked it until it was all melty and delicious!
Then it's time to break out the chips…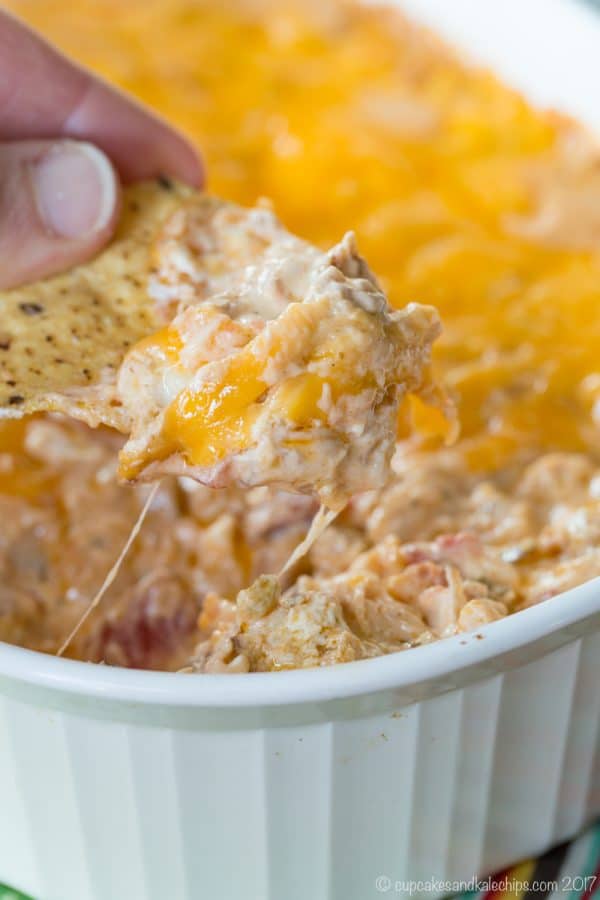 And with all of the yummy meat and cheese, I would be remiss if I didn't suggest this to the low-carbers for dipping some bell peppers or even cucumbers! (P.S. I may or may not have eaten this with some spaghetti squash too!)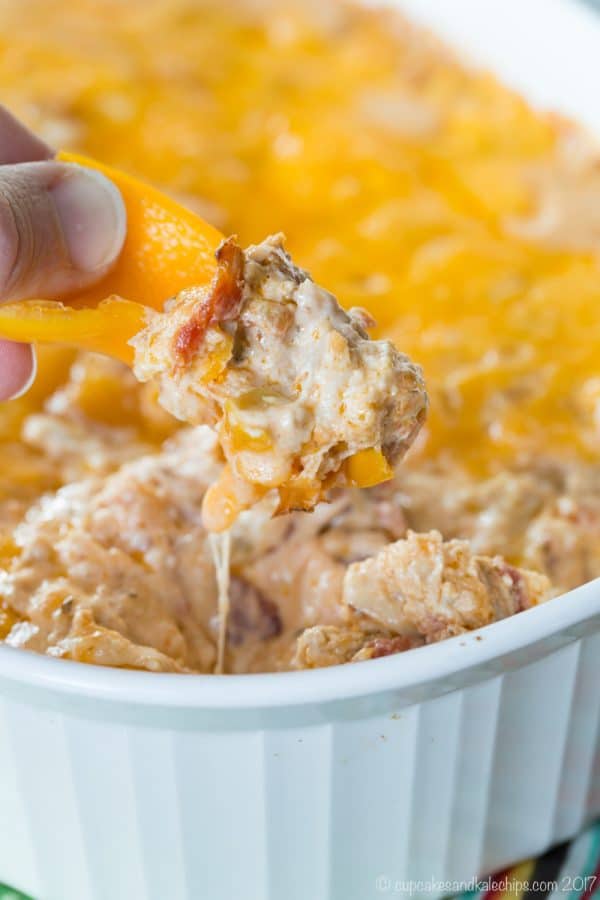 Looking to add to your Mardi Gras menu?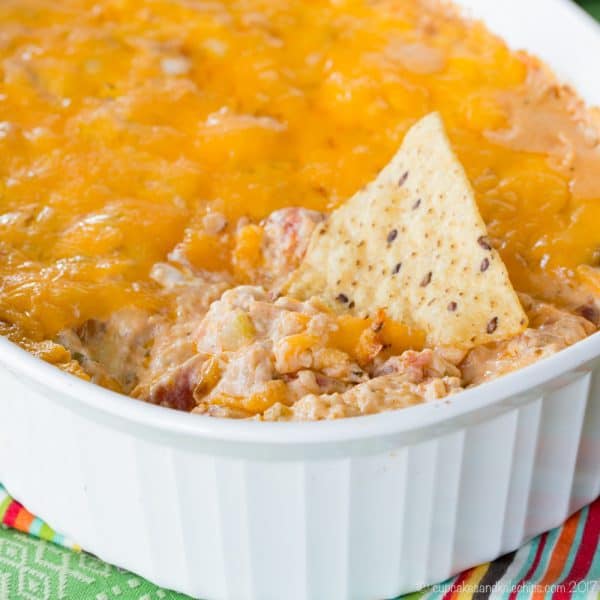 Want to chat with fellow foodies? Join my No-Fuss Food and Fun group on Facebook. Everyday we have fun topics, share recipes and ideas, ask and answer questions, and see all of my new Cupcakes & Kale Chips creations! If you'd like to check it out, you can request to join HERE.
For more yumminess from me and my foodie friends, keep up with me on…
Or sign up to have Cupcakes & Kale Chips delivered straight to your Inbox!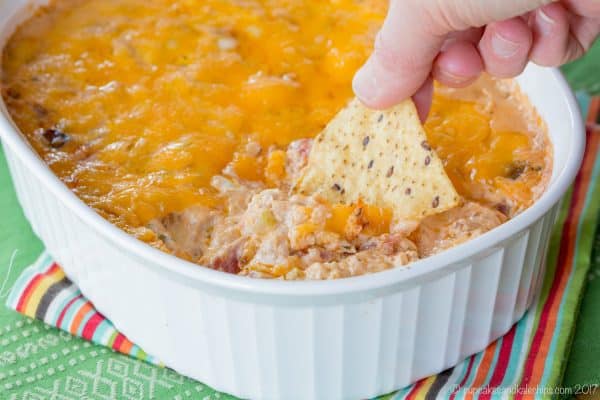 Here's the Cheesy Hot Jambalaya Dip recipe…
The classic New Orleans dish is transformed into a gooey game day snack or Mardi Gras party appetizer. Dip chips or veggies!
Ingredients
1 Tablespoons olive oil
1 rib celery, diced
1/4 cup diced onion onion
1/2 cup (about half of a small) green or yellow bell pepper, cored and diced
one clove garlic, minced
1 cups leftover cooked chicken or turkey, cubed
two 3-4 oz link andouille or other smoked sausage, quartered lengthwise and diced (I used chicken sausage)
one 14 ounce can Diced Tomatoes, drained
2 teaspoons Cajun or Creole seasoning (more or less to taste)
4 oz raw shrimp, peeled and deveined and chopped into spall pieces
salt and pepper
8 oz. cream cheese, at room temperature (I used light)
1/4 cup plain Greek yogurt (I used nonfat)
1 cup Monterey Jack cheese (I used Cabot)
1/2 cup Cheddar cheese, divided (I used Cabot Seriously Sharp)
Tortilla chips or vegetables for dipping
Directions
Preheat oven to 350°F. Coat a 2 qt. baking dish with cooking spray.
In a large skillet, heat olive oil over medium heat.
Add celery, onion, and peppers, and saute for about 5-7 minutes, stirring occasionally, until the vegetables are translucent and tender. Add garlic and cook for another minute or two
Add the chicken and andouille sausage, and continue cooking, stirring occasionally, for an additional 5 minutes, or until the sausage is browned.
Stir in the diced tomatoes and Cajun seasoning, and bring to a simmer.
Stir in the shrimp and continue to simmer, stirring occasionally, until the shrimp are pink and cooked through. Season to taste with salt and pepper and additional Cajun/Creole seasoning, if needed. Remove from heat and allow to cool slightly.
In a large bowl, stir together the cream cheese, Monterey Jack, and ½ cup cheddar cheese. Stir in the jambalaya mixture.
Transfer the mixture to the prepared dish and sprinkle with the remaining ½ cup cheddar cheese.
Bake for 20-25 minutes or until heated through and bubbly.
Serve with chips and vegetables for dipping.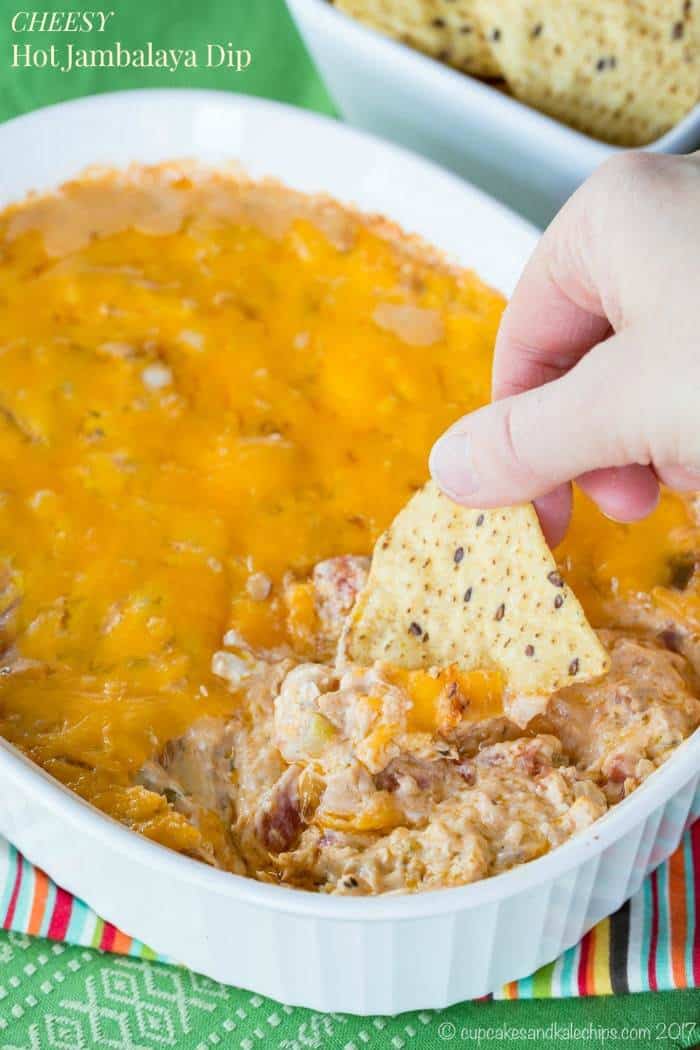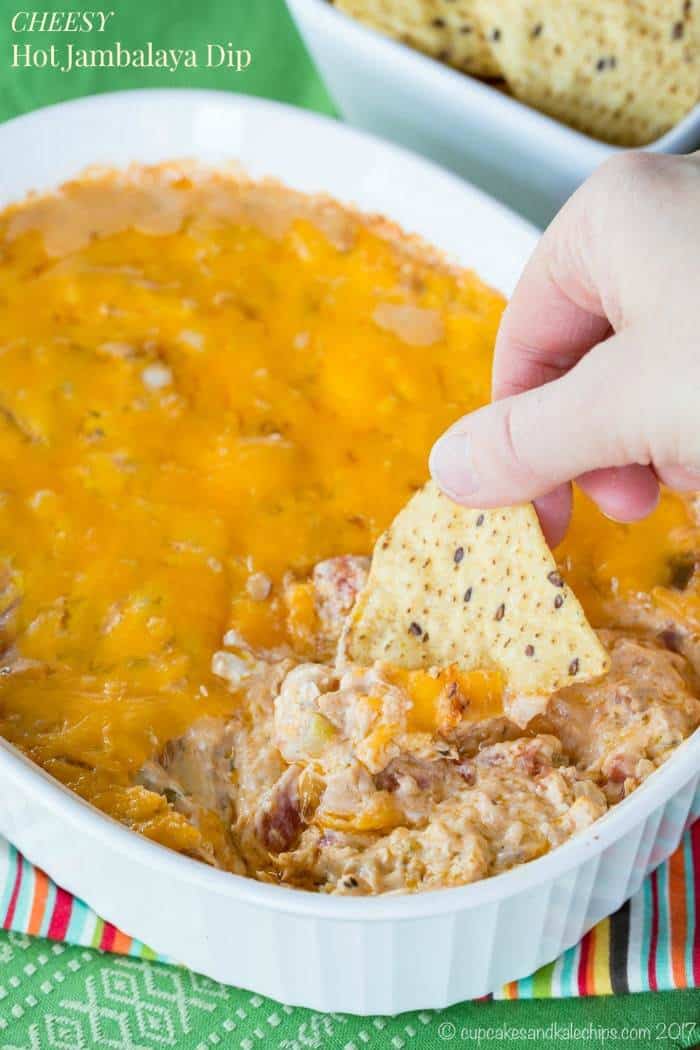 Loading nutrition data...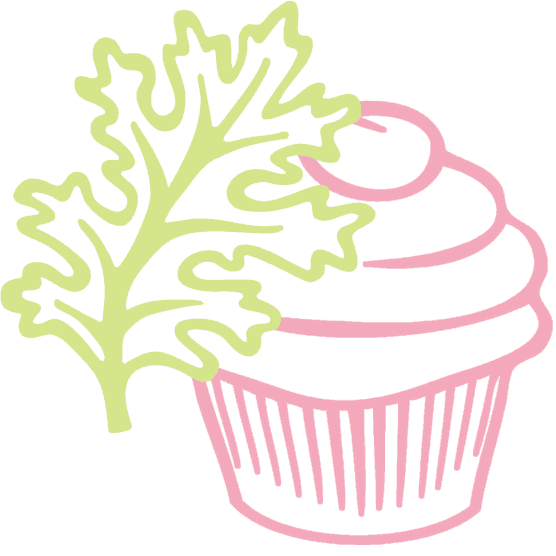 LOVE THIS RECIPE?
Give it a 5 STAR rating and share your photos on Instagram with the hashtag #CKCrecipes!
Enjoy!