This post may contain affiliate links. Read my disclosure policy.
This recipe for Blackened Seasoning is so easy, and perfect for adding to all kinds of meats and seafood dishes. This homemade blackening spice blend is the best for bold heat and authentic Cajun-style flavor!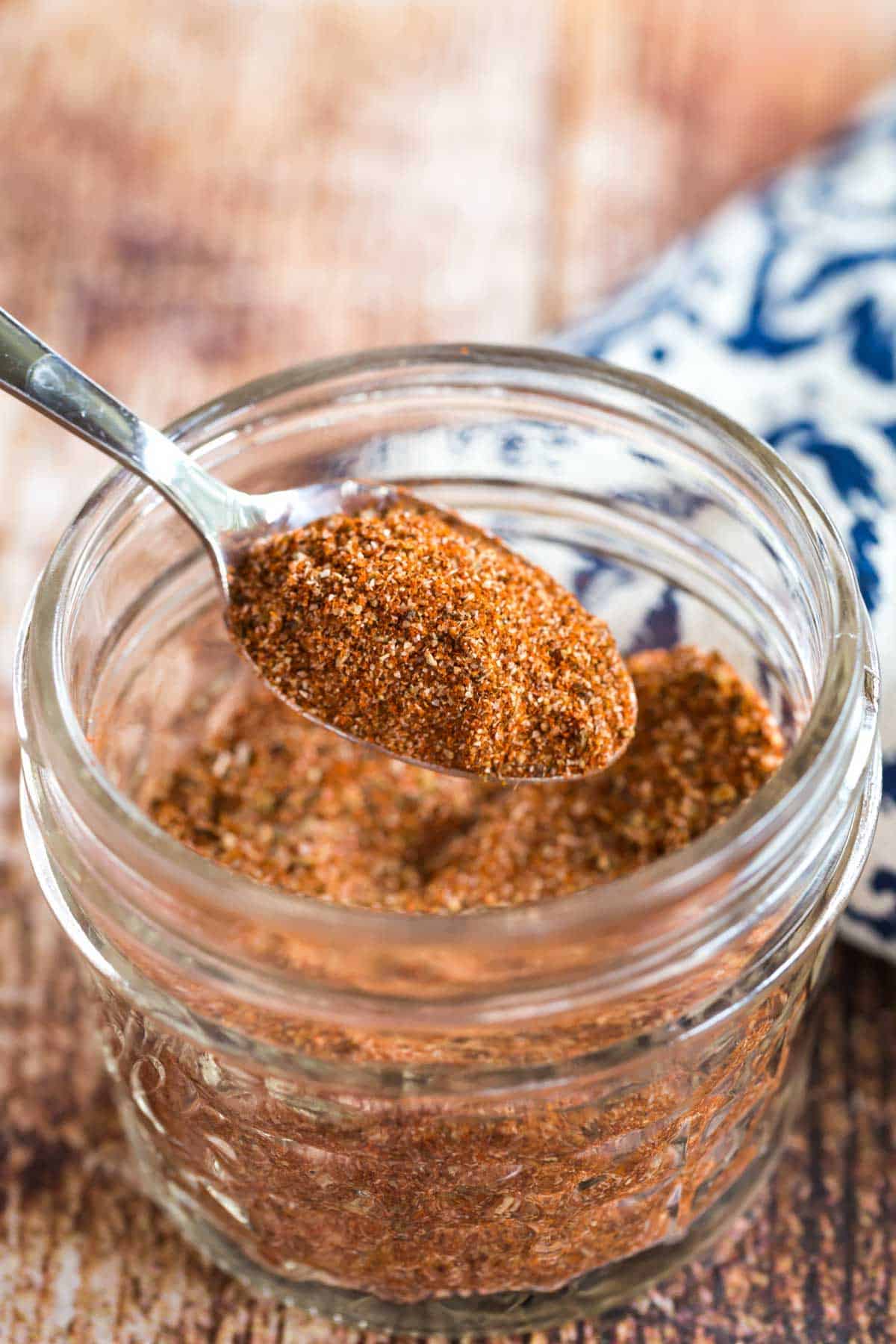 Easy Homemade Blackened Seasoning
If you've ever considered making blackened recipes at home, I can highly recommend beginning with your own homemade blackening spice! Savory, aromatic spices and herbs, including paprika, garlic, and cayenne heat blend together into a versatile and bold flavored seasoning that you can use on tons (literally tons) of dishes!
I love mixing up a big batch of this blackening seasoning to have on hand whenever inspiration strikes. From recipes like my Blackened Chicken, to blackened fish and shrimp, it never fails to spice things up in the best possible way. I can't tell you enough how easy this Cajun-style spice is to make, or how big it is on flavor. You're just going to have to find out for yourself!
What is Blackened Flavor?
Blackening is a method of cooking that originated in New Orleans. The technique was made popular by the late Chef Paul Prudhomme, and involved brushing meat with butter, dry rubbing it with spices, and then cooking the meat quickly in a cast iron skillet. The combination of fat, spices, and high heat forms a blackened crust, which is where the name comes from, and the technique caught on like wildfire!
Just so we're clear: Blackened does not mean charred or burned! The crispy "blackened" crust is made up of flavorful spices and the color comes from searing the spices onto the food. The flavor is bold and delicious, reminiscent of Cajun spice, with plenty of cayenne!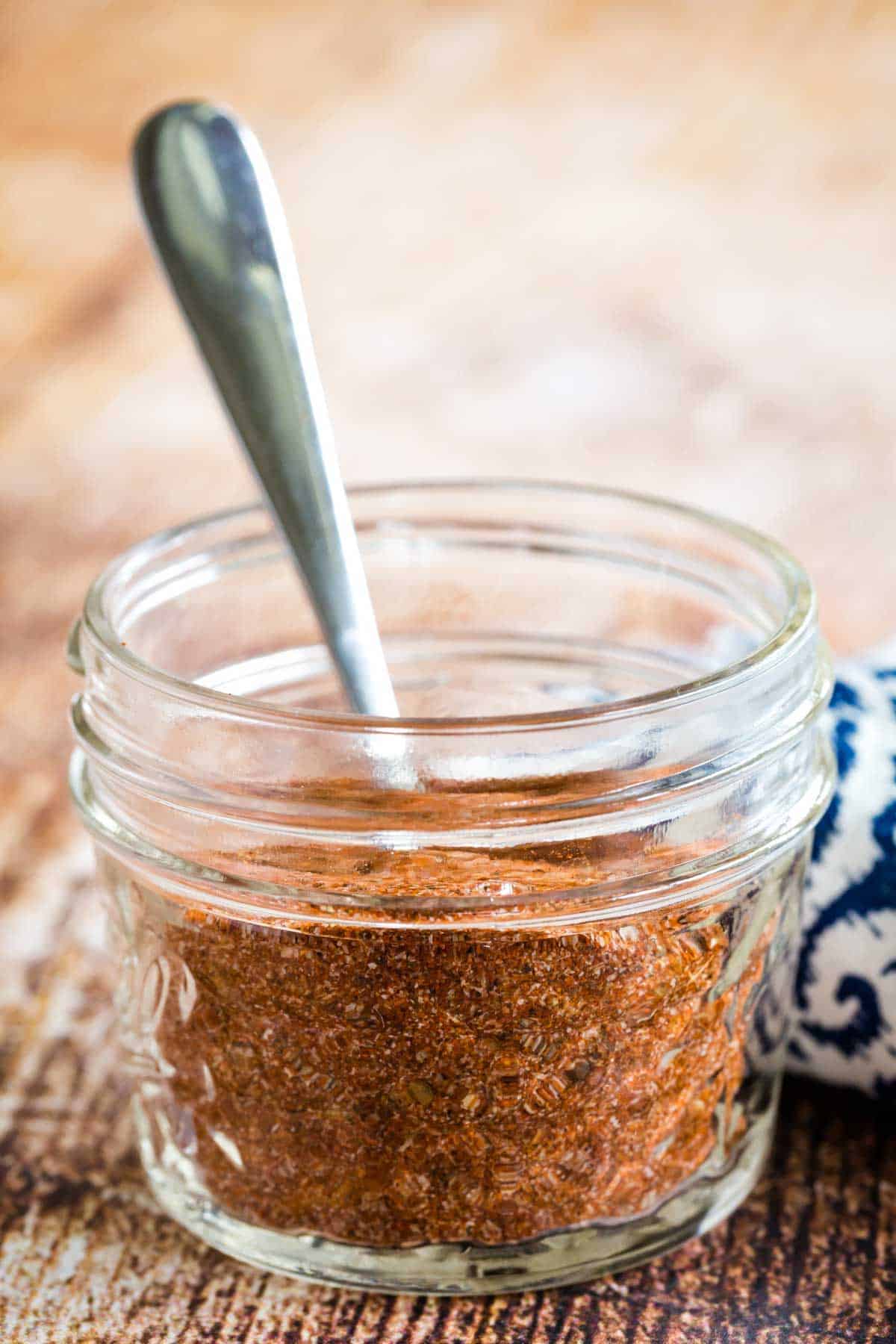 Ingredients You'll Need
Everyone's interpretation of blackening spice is a little different, so ingredients vary! Like many other Cajun-style spices, the base is typically paprika, with cayenne, herbs, garlic and onion added in for heat and flavor. For this blackening spice blend you'll need the following ingredients:
Paprika: The mild, sweet, earthy flavor ties in perfectly with the cayenne heat.
Cayenne Pepper: Include more or less cayenne depending on how spicy you like your seasoning.
Garlic Powder & Onion Powder: The combination of the two is what makes this seasoning so flavorful!
Herbs: I use dried oregano and dried basil for this blend.
Black Pepper
Kosher Salt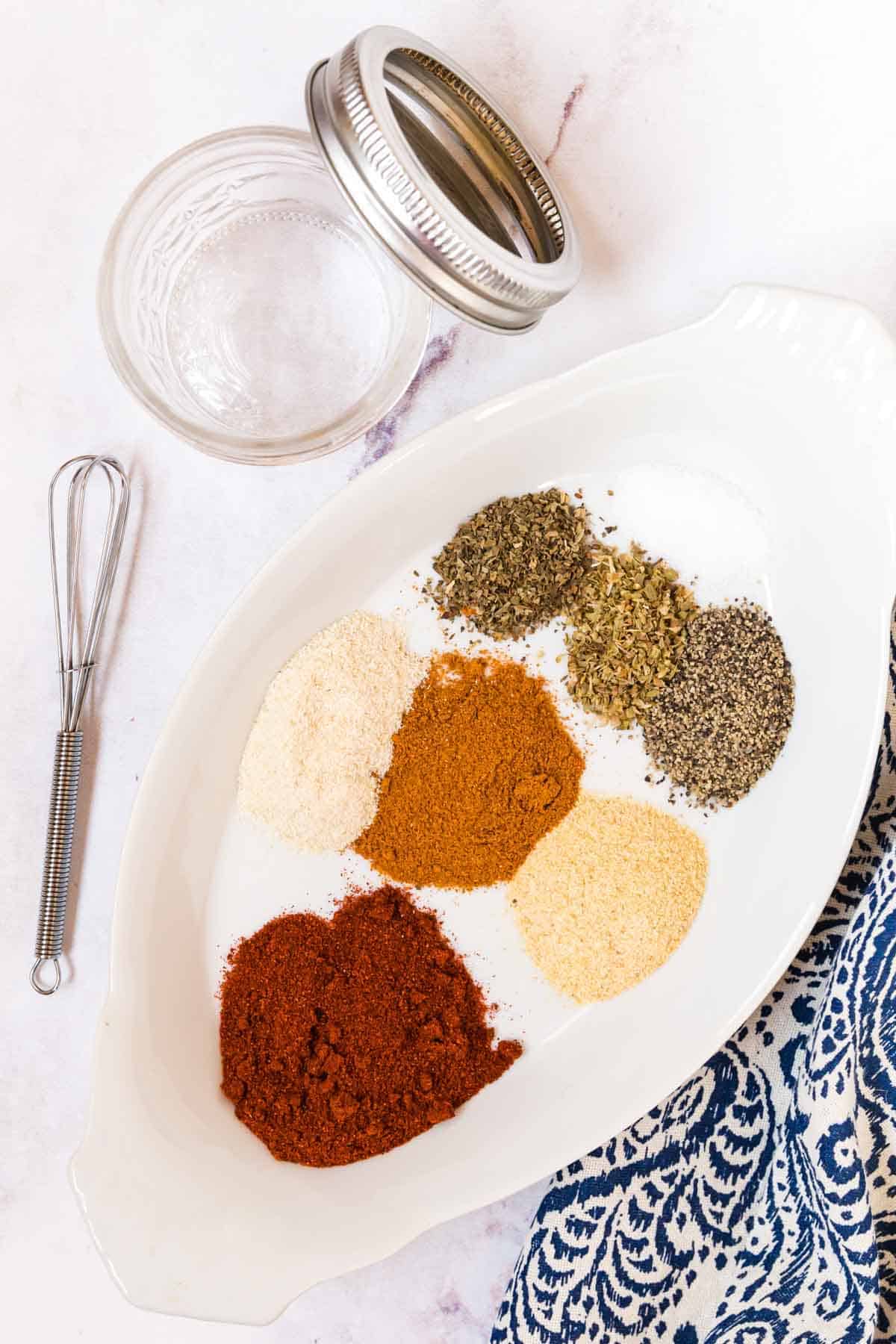 How to Make Blackened Seasoning
To make blackening spice, combine all the above ingredients in a bowl and mix them together. It takes less than 5 minutes, and now you have a bold, spicy seasoning that you can use for so many recipes!
If you'd like to save on clean-up, you can even combine the spices in a ziplock bag and give it a good shake.
Use your blackening spice right away, or store it in a jar for later use. You can also multiply or divide the recipe as needed, for more or less seasoning.
Tasty Ways to Use It
If you're a fan of extra heat, there are countless ways that you can incorporate blackening seasoning into your favorite dishes! While this seasoning is usually used in seafood recipes, it pairs just as deliciously with chicken, beef, and other ingredients. Here are some suggestions for how to use it:
Seafood: Sprinkle blackening seasoning over shrimp, salmon, and other fish like tilapia or catfish to bring bold, blackened flavor to your favorite seafood dishes.
Chicken: Blackening seasoning and poultry go hand in hand. See for yourself with this easy recipe for Baked Blackened Chicken!
Steak: Give your pan-fried or grilled steaks a Cajun-style twist. These Black & Blue Steaks taste amazing with a rub of this seasoning!
Dips and Sauces: Spice up sauces, condiments, and dips like my Jambalaya Dip by adding a spoonful of blackening seasoning into the mix.
Veggies: This spice brings loads of flavor to grilled or roasted vegetables like broccoli, zucchini, bell peppers, and mushrooms. You can even use it in recipes like these Jambalaya Stuffed Sweet Potatoes!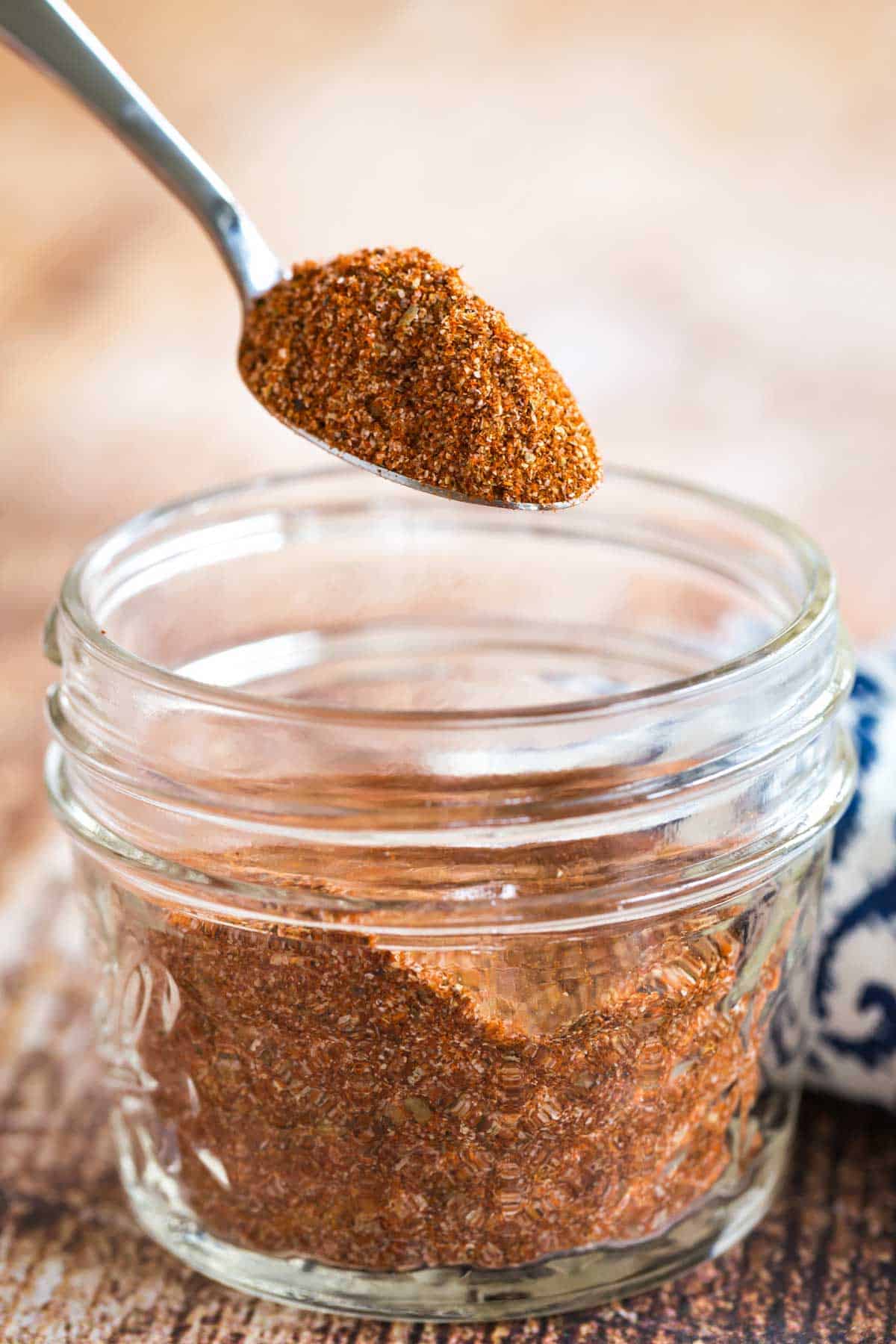 Storage Instructions
Store batches of blackening seasoning in airtight containers or jars, in a cool, dry location. When stored properly, it will keep fresh for 6 to 12 months! I'd suggest using containers that are proportionate (not too large) compared to the amount of seasoning, leaving less room for air.
Spices stay freshest when stored away from sunlight, in places like drawers or cupboards.
Blackened Seasoning Variations
Adjust the Heat: If you really want to feel the burn, add in extra cayenne pepper. If you're looking for a milder heat, opt for less.
Switch Up the Herbs: Substitute different dried herbs, like thyme and marjoram.
Try Spice Variations: Swap out regular paprika for smoked paprika for an extra layer of smoky flavor.
Add In Other Spices: You can change up this recipe to include extra ground spices such as cumin, clove, allspice, coriander seed or celery seed, and crushed red pepper flakes.
This homemade blackening seasoning is pretty interchangeable with Cajun seasoning, if you ask me. So feel free to switch it up when it comes to achieving authentic NOLA flavor in all kinds of Cajun or Creole-inspired recipes!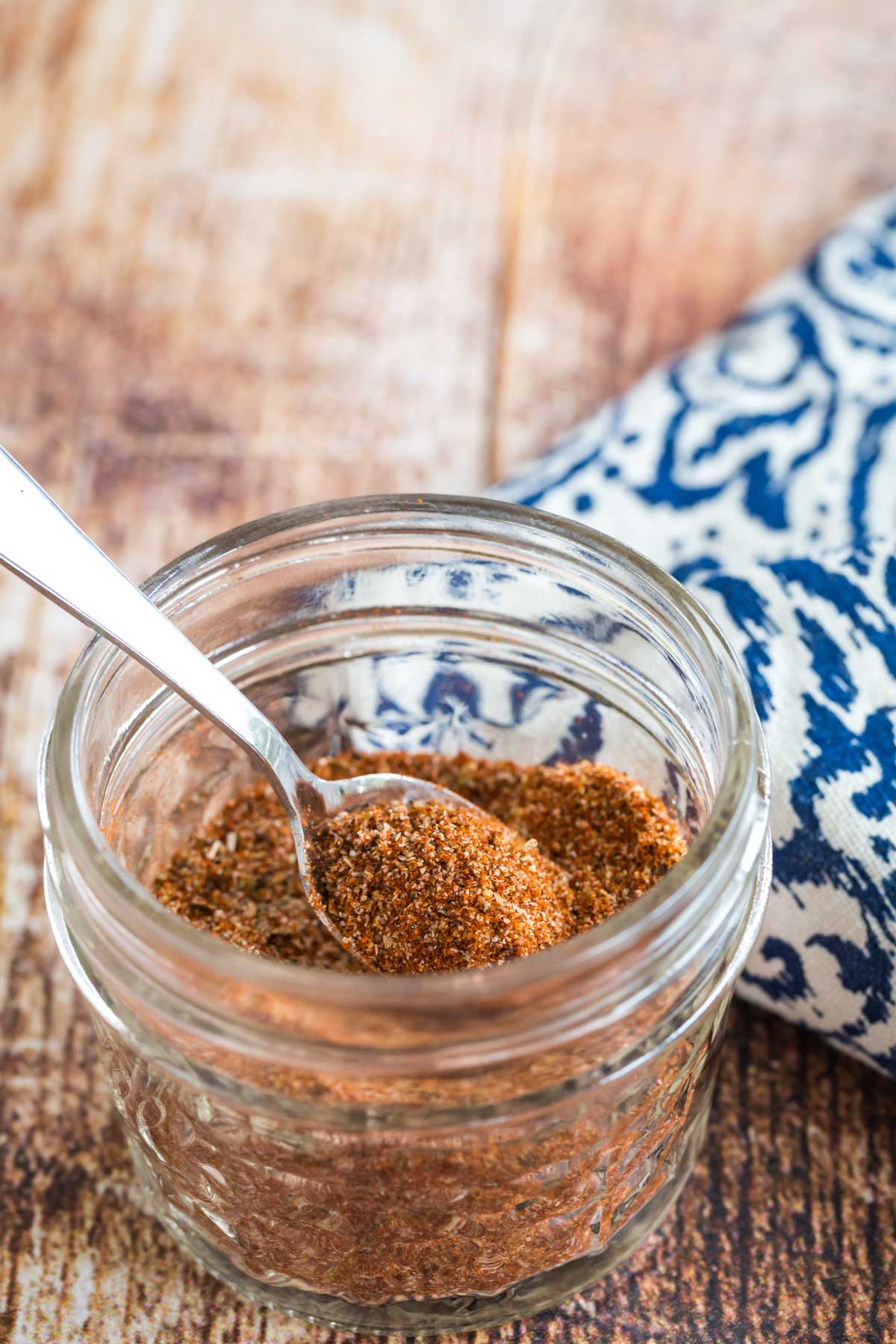 More Homemade Seasonings & Sauces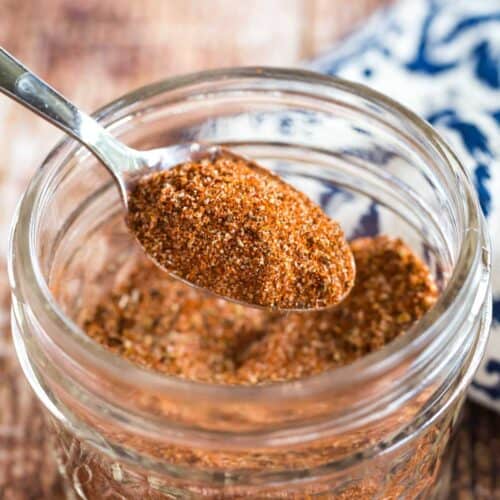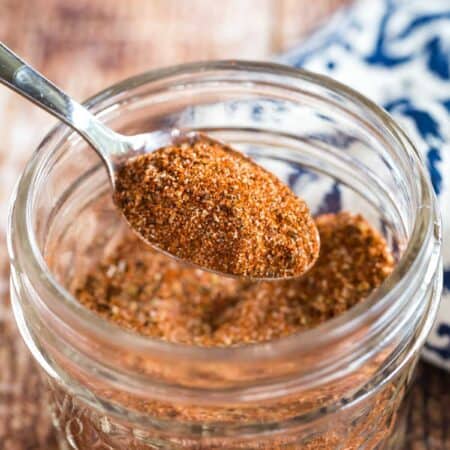 Homemade Blackening Spice
Blackening Spice is easy to make and full of bold Cajun-style flavor. Add this seasoning blend to all your favorite blackened recipes, from meats to seafood!
Instructions
Combine all of the spices in a bowl and mix together evenly. Use immediately or transfer to a bottle or jar for storage.
Notes
You can divide or multiply these quantities to make as much or as little as you would like to have on hand.
Categories: