Flourless Bailey's Fudge Swirl Brownies
Disclosure: This post may contain affiliate links. Cupcakes & Kale Chips is a participant in the Amazon Services LLC Associates Program, an affiliate advertising program designed to provide a means for us to earn fees by linking to Amazon.com and affiliated sites.
Swirl brownies are just so much fun! And a little bit of Bailey's is always a good thing, especially when paired with chocolate, like in these rich, fudgy brownies. It doesn't have to be St. Patrick's Day to have some Irish Cream in your dessert, so any day is a good day for Flourless Bailey's Fudge Swirl Brownies. They're a fun way to celebrate a gluten free St. Patrick's Day!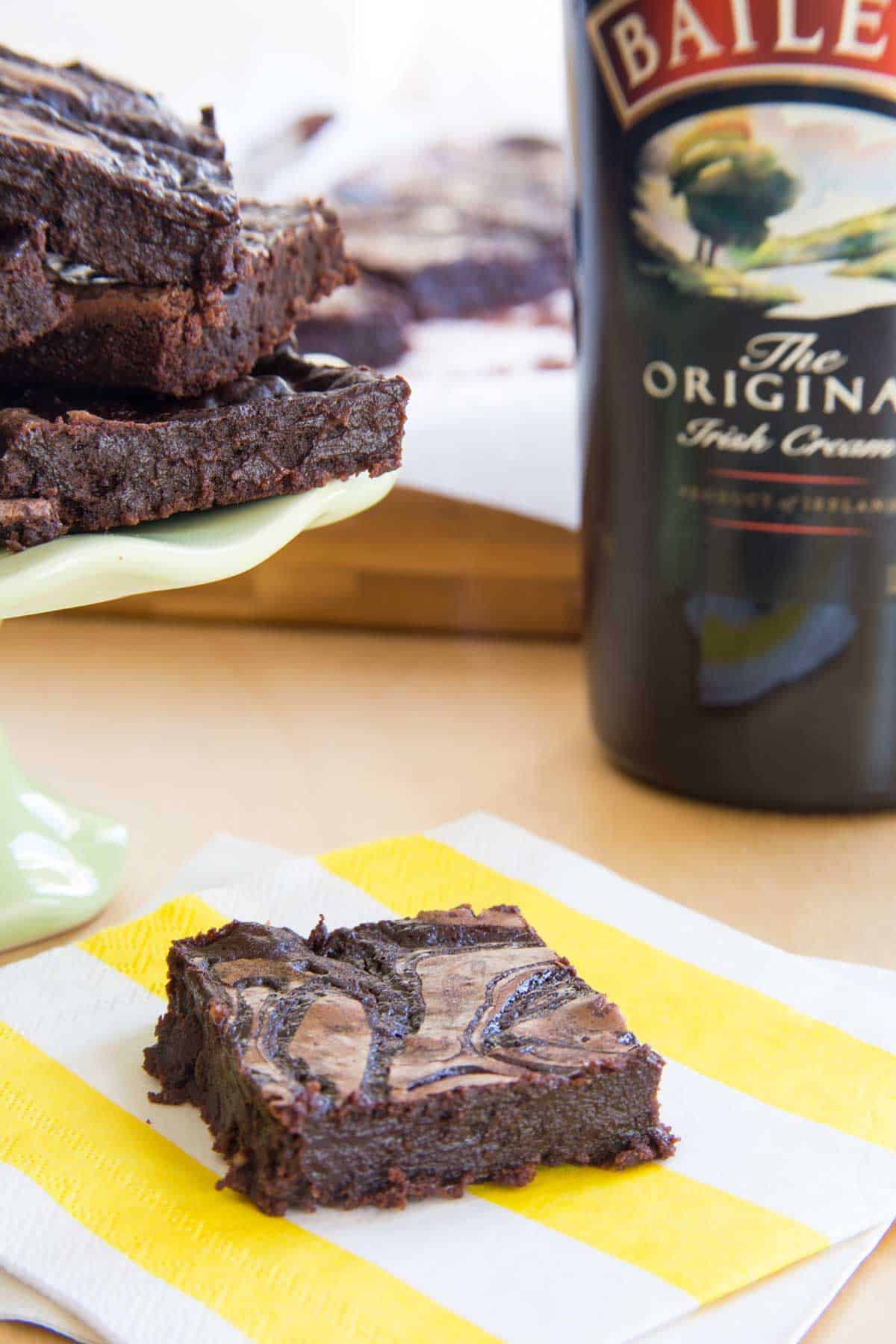 Happy St. Patrick's Day! OK, you know how I roll, I'm always "better late than never" with my seasonal recipes. So yeah, I know I should have shared this recipe with you, like, three weeks ago so that you could eat them all bring them into work with you for your St. Paddy's Day celebration.
Alas, you are getting it today. But I swear I have a good reason. And if you don't think it's a good reason, well, here is my peace offering…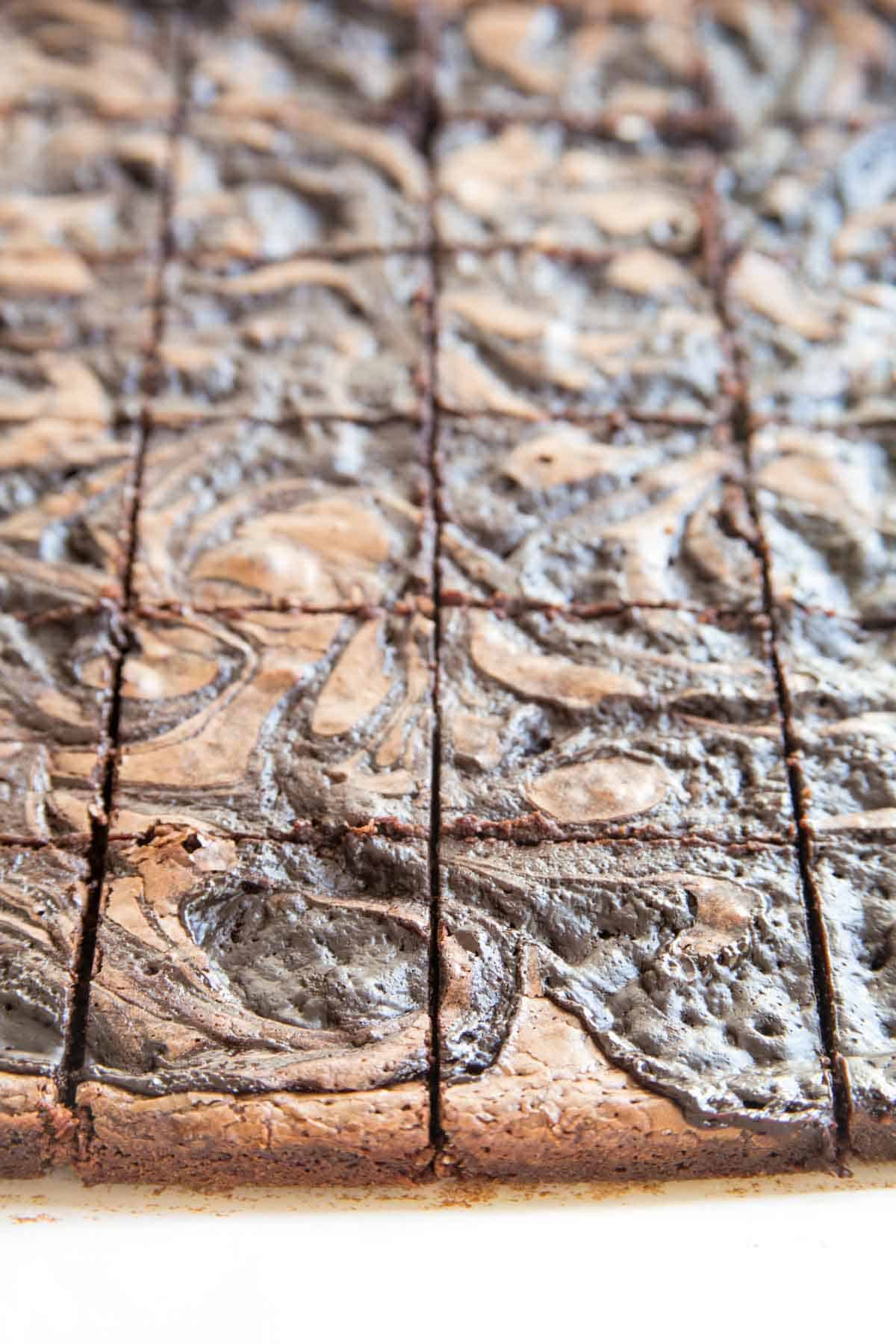 You can't be mad at me now, right? Oh, wait, you can't actually taste the swirl brownies. Sorry. OK, so, my good reason – I made them for Julie from White Lights on Wednesday. Well, technically Julie wasn't fortunate to actually get to taste them, but it was in her honor that I made them. That counts for something, right?
You see, Julie got married this past weekend! Yay! And while she is wedding-ing and honeymoon-ing and just having a fabulous time, she asked a few friends to step in to her virtual kitchen for a couple weeks. And since Julie's other blog is called Bread Booze Bacon and she has a special place in her heart for St. Patrick's Day and today IS St. Patrick's Day, I thought Bailey's swirl brownies would be a perfectly delicious wedding gift for her.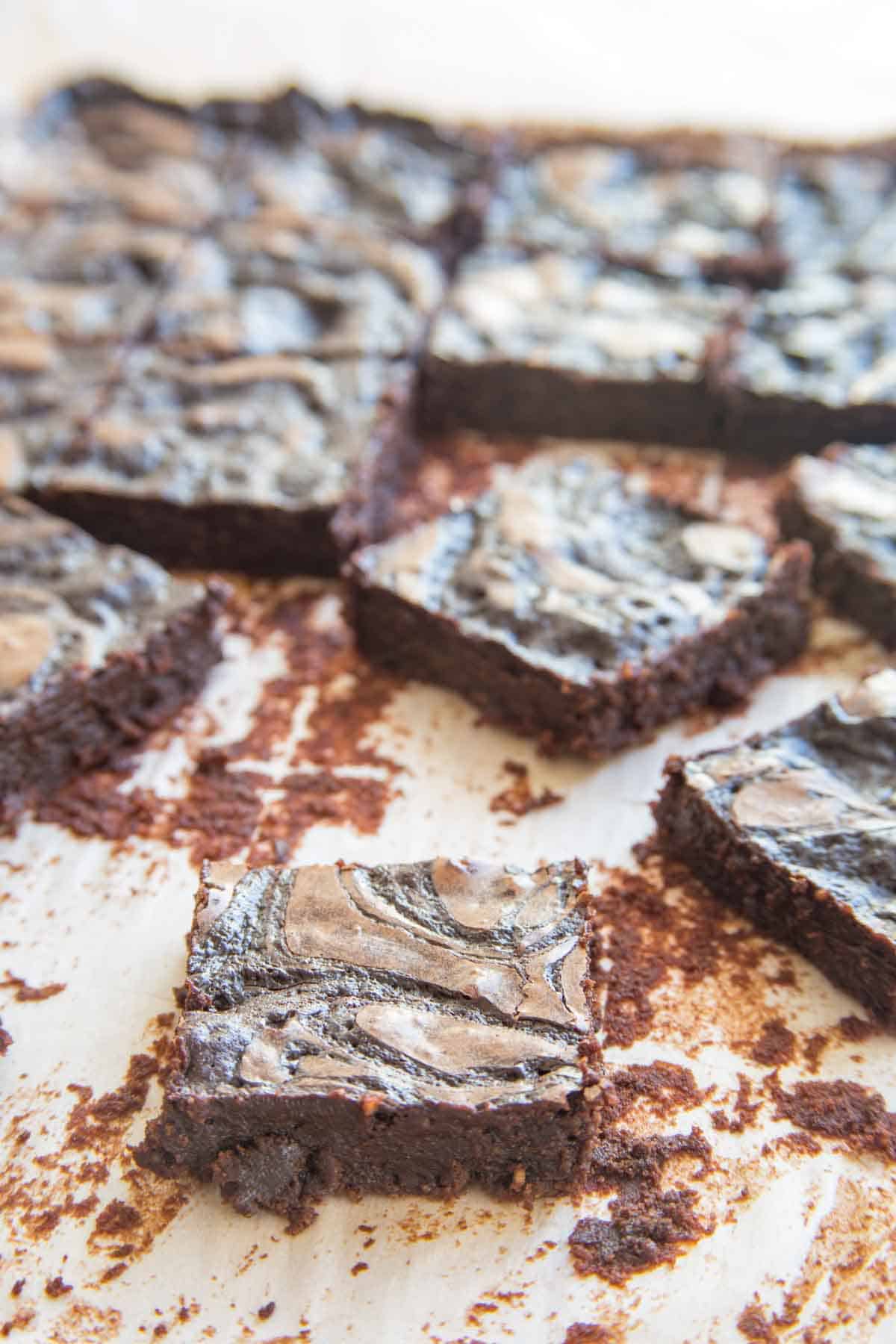 I'm also looking out for you. Remember my  Five Minute Bailey's Fudge Sauce? You made it, right? If not, go do it now. I'll wait…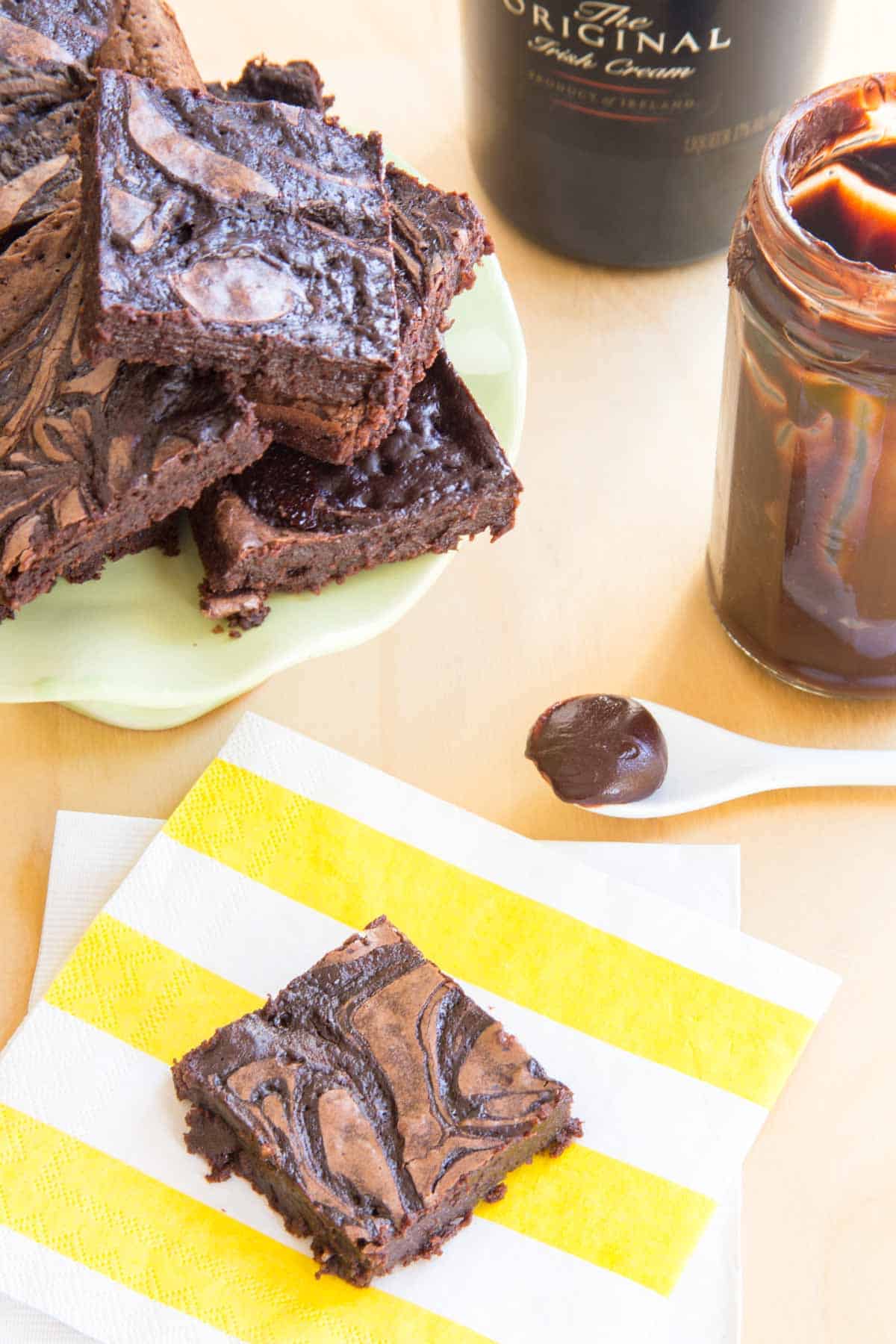 OK, you're back, and you're sitting there with the jar of fudge and a spoon and you are ready to just polish off the entire jar. Go ahead, admit it. But WAIT, STOP!!!
Put down the spoon, because these swirl brownies, guys!
Holy moley are they sinfully decadent – gooey fudginess with just the perfect hint of Irish Cream flavor. No reason to reserve this awesomeness solely for St. Patrick's Day. I'll take one or three any day of the year!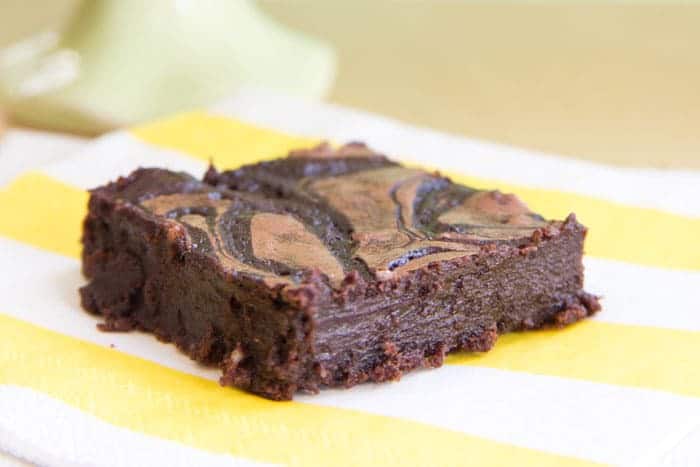 Speaking of Irish Cream, one quick side note – these are flourless, so they are amenable to the gluten free crowd, but those that are gluten free may still have a sensitivity to Bailey's. I've read that Carolan's Irish Cream is a better option for some people, so you may want to look into that if you are particularly gluten-sensitive but still want to give these a try. Or the Bailey's Coffee Creamer may be another option.
Get Cupcakes & Kale Chips delivered to your Inbox! Every Friday you'll see all of the Yummy Eats & Tasty Sweets from the week. Sign up HERE.
Want some more swirl brownies?
And here are some from my friends…