Count Chocula Peanut Butter Marshmallow Treats
Disclosure: This post may contain affiliate links. Cupcakes & Kale Chips is a participant in the Amazon Services LLC Associates Program, an affiliate advertising program designed to provide a means for us to earn fees by linking to Amazon.com and affiliated sites.
Need a quick and easy treat that packs a playful scare factor (and the best combination of chocolate and peanut butter) for Halloween? Have a monster of a good time by taking the traditional cereal treats and "spookifying" them with these Count Chocula Peanut Butter Marshmallow Treats.
Count Chocula Peanut Butter Marshmallow Treats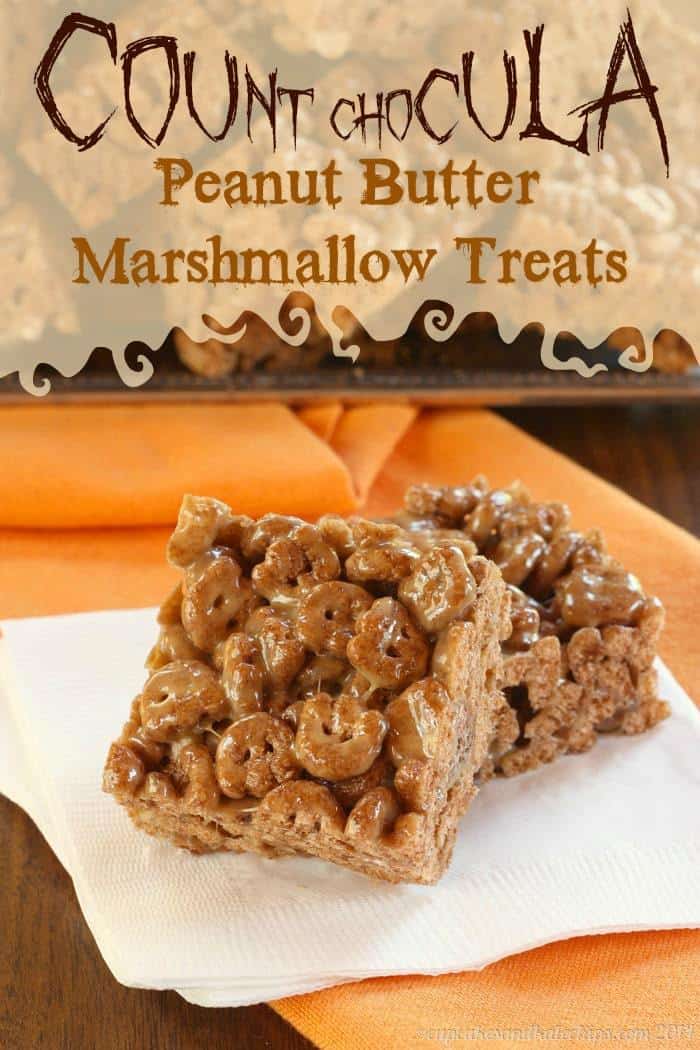 Disclaimer: General Mills provided me with samples of Monster Cereals at no cost. I was under no obligation to write this post, and received no additional compensation. As always, all opinions are my own.
Wait, what, it's Wednesday and I have a new recipe for you? Well, yes, because I just couldn't miss our Halloween #HolidayFoodParty. I mean, just check out all of these fun and freaky recipes for your haunted festivities.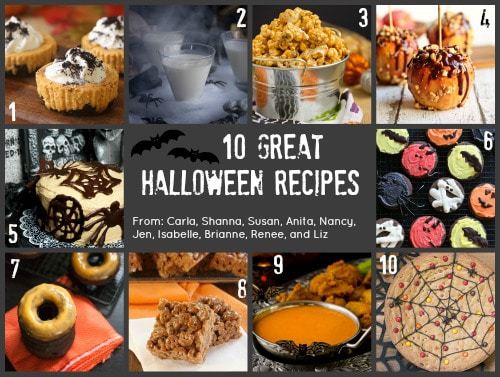 Can you believe that after all of that awesomeness, all I'm gonna give you is cereal treats?!?!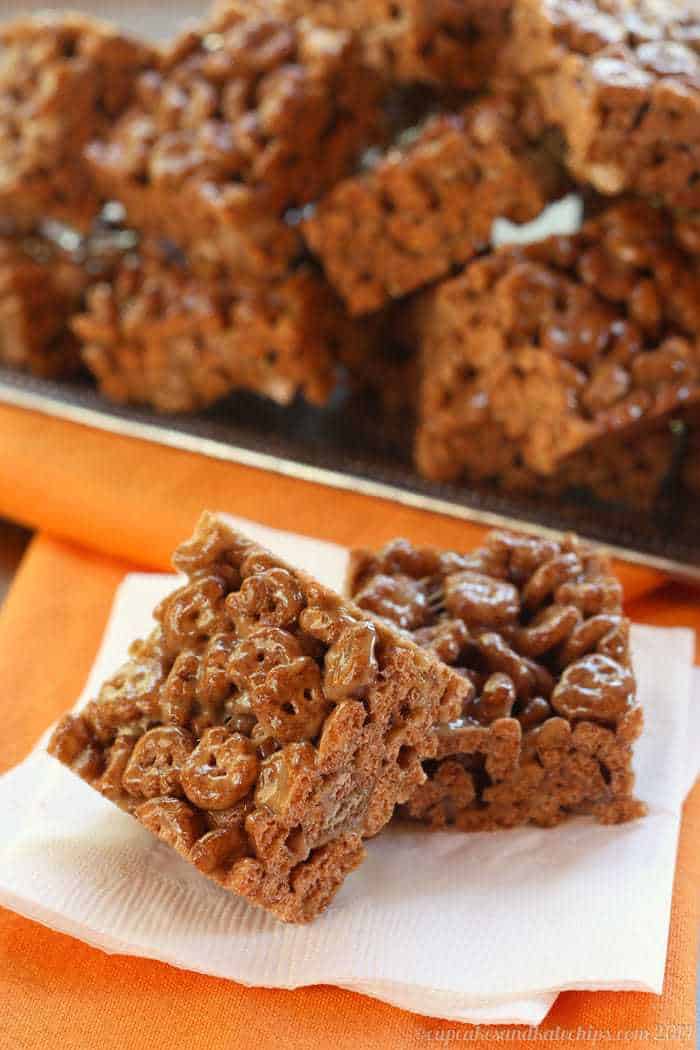 But not just any cereal treats. These are made with Count Chocula, because when it's Halloween, you gotta have spooky shapes. And chocolate. And of course what makes chocolate better? Peanut butter, of course! But these aren't in-your-face peanut butter. Just a hint so you know it's there, but really you're just focused on the chocolaty, marshmallowy, sticky goodness.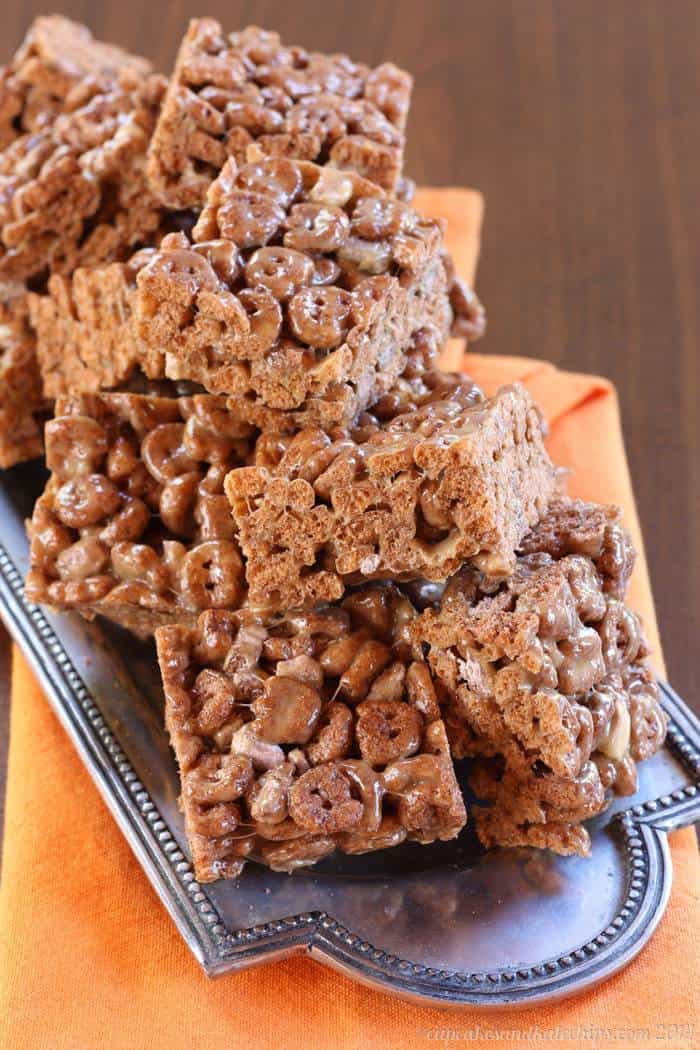 OK, I really wanted to go all cupcake-y and pumpkin-inny on you, but since I am deeming Autumn 2014 as the season that wasn't (you know the deal, moving, Hubby working out of state, blah blah blah), all I could muster up was these. But maybe you are just as crazed as I am, so maybe you want some Halloween-y goodness, but only have the time/energy/inclination to melt some marshmallows, butter, and peanut butter, then stir it up with some cereal. It's all good. I'm just trying to re-emphasize my philosophy on balance.
Yeah that's it. Have one of these after you've polished off your Roasted Cauliflower since I went all Unprocessed on you a few days ago, followed by some nice, healthy granola bars.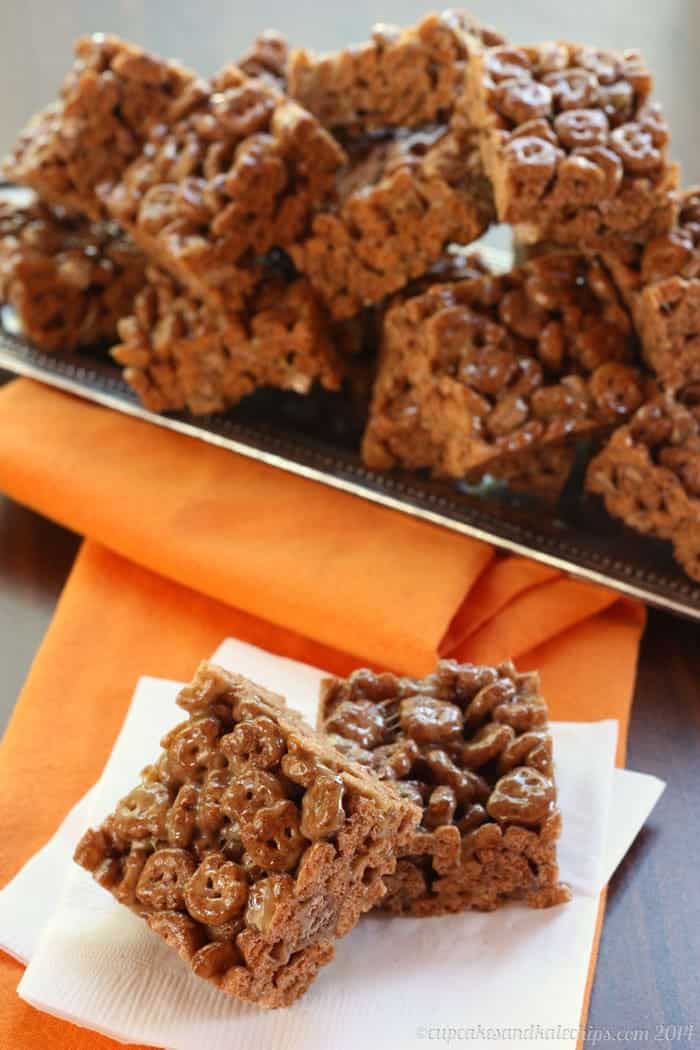 Let me tell you, my little monster was not a happy camper when, after letting him sample one, I sent the rest off to work with daddy. But me, two little boys and a big bowl of these babies alone in the house all week while the Hubby was away – dangerous territory there!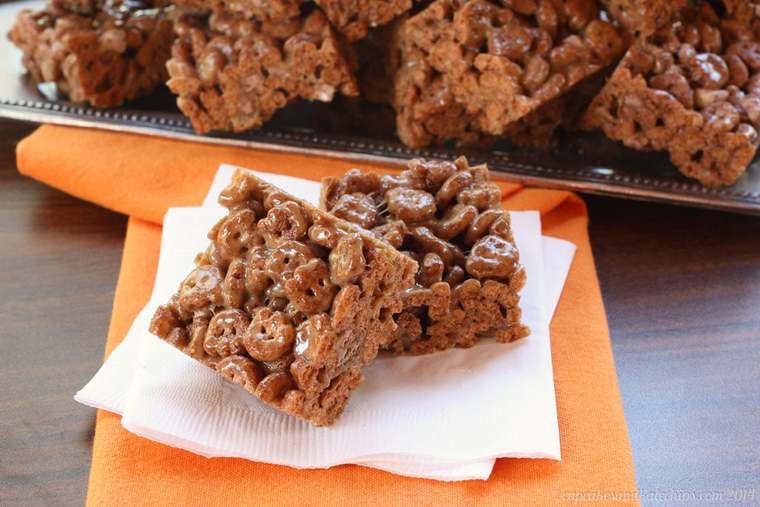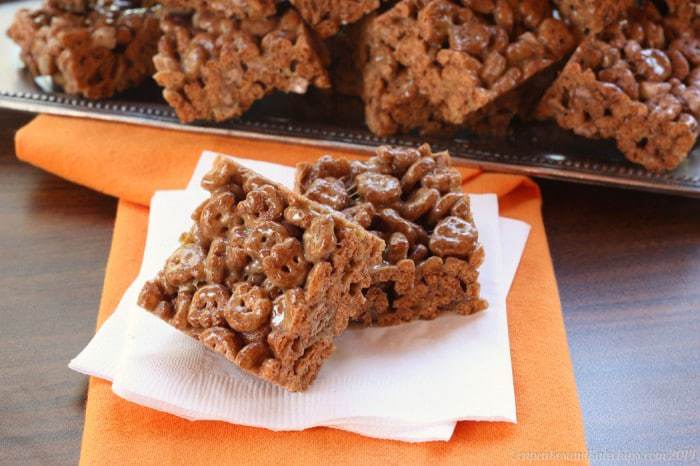 Are you planning to make any special recipes for Halloween?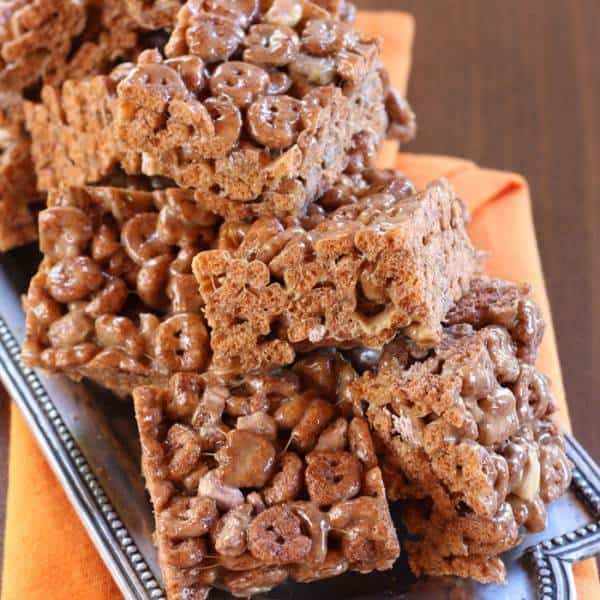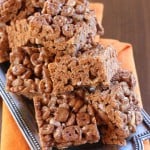 Print Recipe
Count Chocula Peanut Butter Marshmallow Treats
fun and easy no-bake Halloween cereal treats with peanut butter, marshmallows & chocolate.
Ingredients
3

tablespoons

butter

1

10 oz. package

,about 40 large marshmallows or 4 cups miniature marshmallows

1/3

cup

creamy peanut butter

8

cups

Count Chocula cereal

(about one 10.4 oz box)
Instructions
Line a 13x9 inch baking pan with aluminum foil and coat with cooking spray or butter.

In a large saucepan, combine the butter, marshmallows and peanut butter and melt over low heat, stirring frequently.

Add the Count Chocula, and stir until well coated.

Using a buttered spatula or wax paper (or the wrapper from your butter), press the cereal mixture into the prepared pan.

Let cool to room temperature and cut into squares.
Enjoy!
Want some more Monster Cereal goodies?