Peanut Butter and Jelly Cookie Dough Dip (or PB&J Hummus)
Flourless Peanut Butter and Jelly Cookie Dough Dip takes the classic combination of  peanut butter and jelly and turns it into a fun and healthy snack. This flourless cookie dough has a secret ingredient that makes it naturally gluten free and vegan, you'll love this and all of my easy gluten-free dessert dips.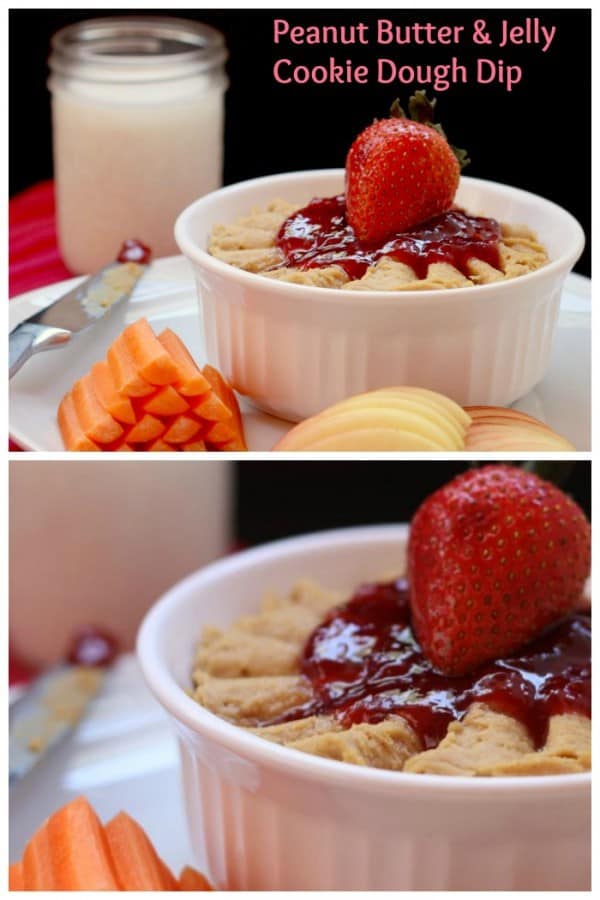 So back to that classic combination.  I actually wasn't one of those kids who ate PB&J all the time.  I think my insane passion for peanut butter actually came on fairly recently.  And of course, since I had to cut down on "normal" (meaning not gluten-free) bread, I crave a PB&J on whole wheat bread pretty much on a daily basis.  So, since I am guessing a lot of the Improv entries will include some sort of sandwich or baked good, I thought I would cater to my gluten-free, and even vegan, crowd. (Vegans, you can ignore that glass of milk in the photos.  Or pretend it is almond milk.)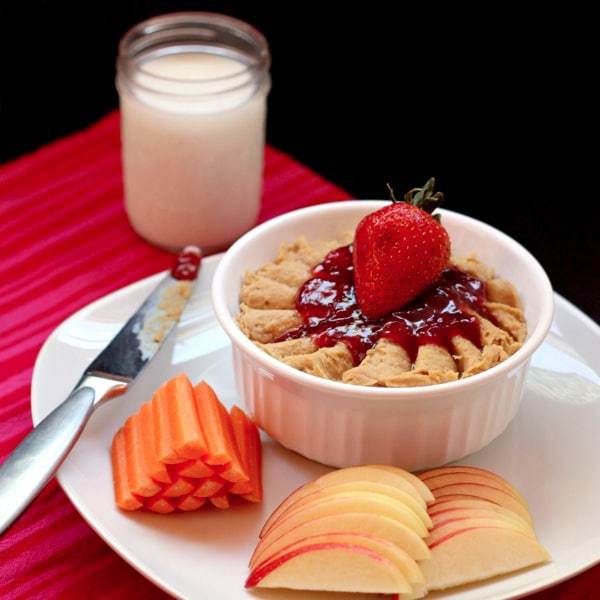 I've seen a bunch of recipes for "cookie dough dip" or "dessert hummus" which inspired this Peanut Butter and Jelly Cookie Dough Dip recipe.
This uses some basic pantry ingredients, and tastes just like peanut butter cookie dough, without the risks that come with eating raw cookie dough (not that I have ever done that myself).  Add a little jelly or jam or preserves on top for some sweetness to balance the salty peanutty-ness, and you have all of the yumminess of a classic combo, but with a new twist.  I used Smucker's Orchard's Finest Pacific Mountain Strawberry Preserves, because I love my PB&J with strawberry "J" and I wanted a little bit of chunkiness that I got from using preserves instead of jelly.  But you can use whatever is your favorite.  Then dip some apple slices or carrot sticks, or smear it on some crackers, rice cakes, pitas, bananas.  Add a glass of milk, and revisit your favorite childhood sammie memories.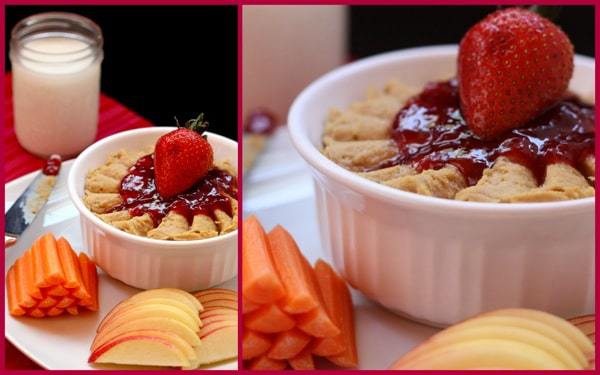 Speaking of childhood, this is a tasty, healthy, and fun recipe for kids, too.  The Bug loved it for snack on some apples, and on a sammie for lunch!  In fact, a minute after I took the picture of him eating the sandwich, he proceeded to take the bread off, and eat the PB&J hummus.  For my kid to eat anything in lieu of bread, you know it must be good.
If you are a peanut butter and jelly lover, you might like these recipes…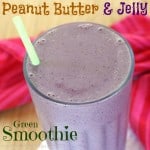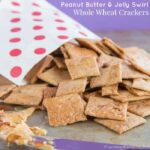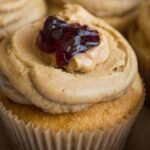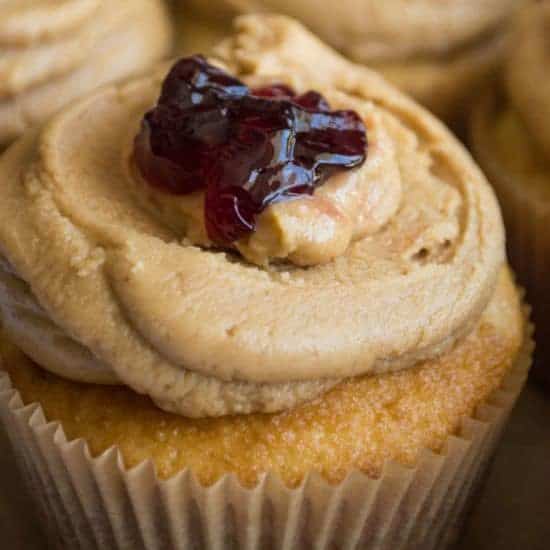 You can always start your meal with Peanut Butter and Jelly Oatmeal from Barefeet in the Kitchen. Enjoy Flourless Peanut Butter and Jelly Cookies as a snack from Sugar Free Mom. Or indulge your sweet tooth in a healthier way with Peanut Butter and Jelly Fudge from Texanerin Baking. You can also check out these 18 Peanut Butter and Jelly Recipes to Channel Your Inner Child.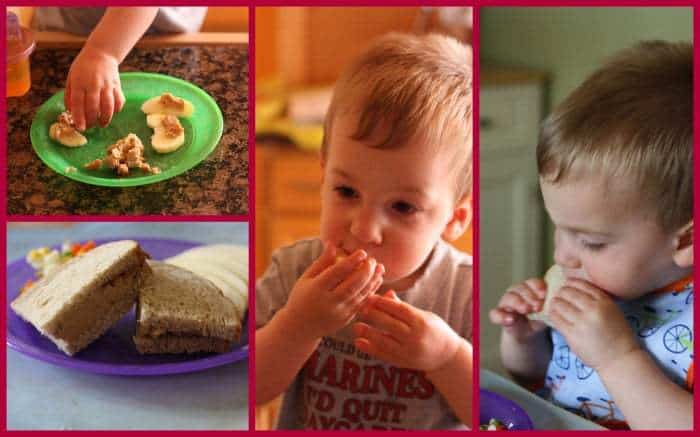 Oh, and then he ate his veggies – after I put homemade ketchup on them.
Here's the Peanut Butter and Jelly Cookie Dough Dip recipe…
What was your favorite lunch as a kid?  What do your kids love?
Peanut Butter and Jelly Cookie Dough Dip (or PB&J Hummus)
Made with a secret ingredient for a fun and healthy snack recipe.
Ingredients
one 15 oz. can of chickpeas, preferably low sodium, rinsed and drained
1/2 cup peanut butter (I use natural peanut butter)
1 Tablespoon honey (or agave nectar or brown rice syrup for a vegan option)
2-4 Tablespoons almond milk or regular milk
2 Tablespoons of your favorite jam, jelly, or preserves
Carrots, apples, crackers, rice cakes, etc. for dipping and spreading
Directions
Place the chickpeas peanut butter, and honey in the bowl of a small food processor or blender. Pulse a few times to start to chop up and combine the ingredients.
Add 2 Tablespoons of your desired milk, and continue to puree until smooth and blended, adding more milk, if necessary, to achieve your desired consistency.
Place the "cookie dough/hummus" in a bowl, top with the jam, jelly, or preserves, and swirl it in a bit with a knife.
Dip, smear, spread, or spoon to your heart's content.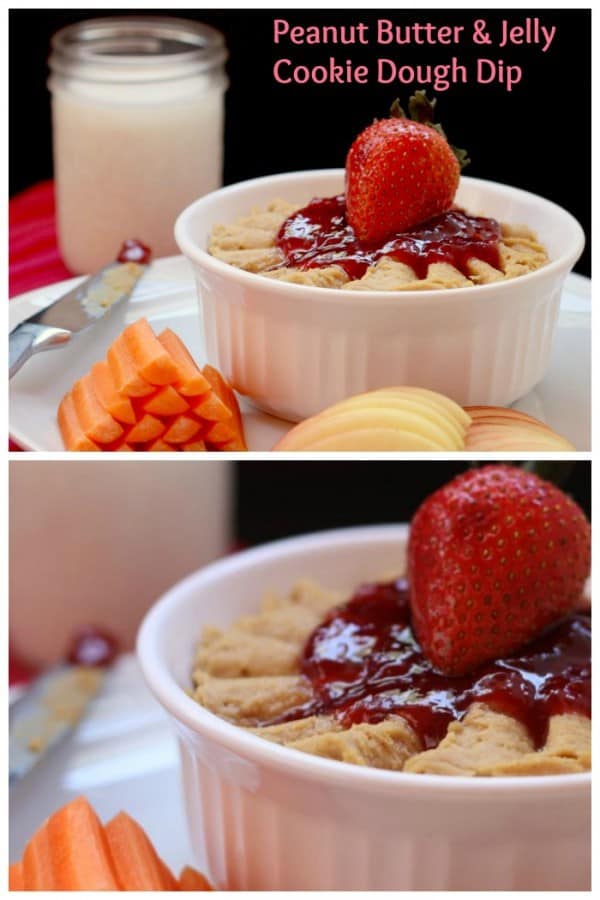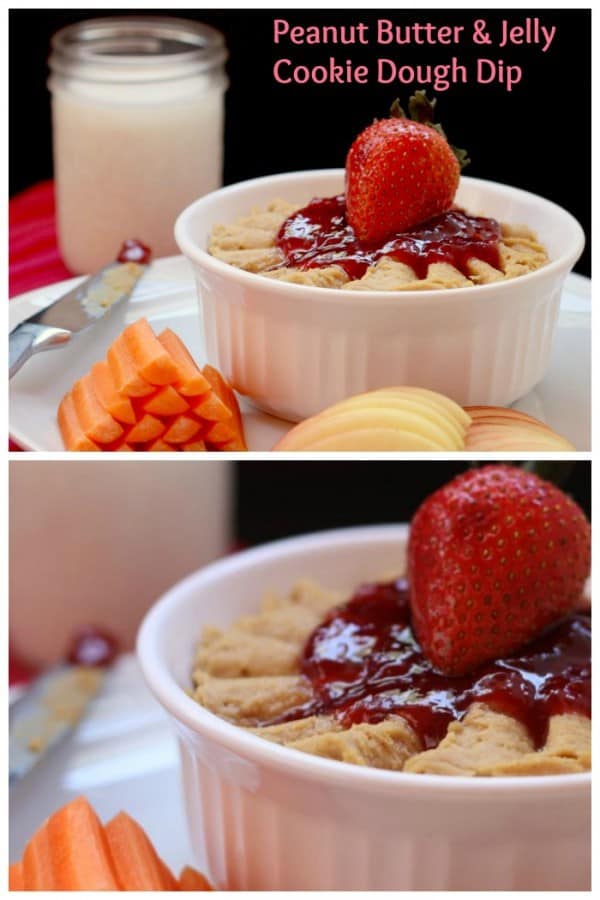 Loading nutrition data...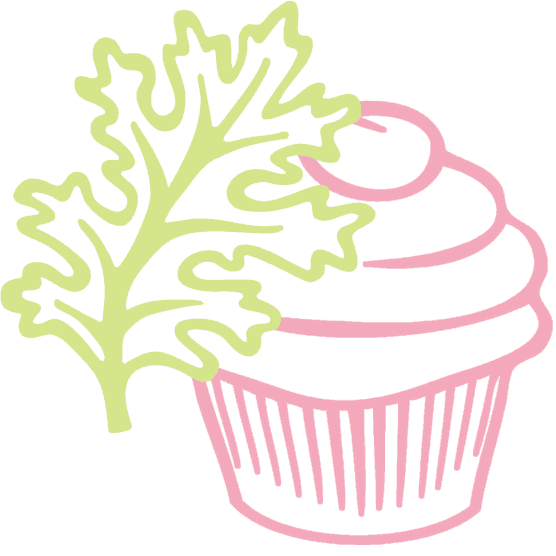 LOVE THIS RECIPE?
Give it a 5 STAR rating and share your photos on Instagram with the hashtag #CKCrecipes!
Enjoy!