This post may contain affiliate links. Read my disclosure policy.
Snickerdoodle Biscotti, a twist on the classic Snickerdoodles cookies, are the perfect treat – crunchy, spicy, sweet and perfect with a cup of coffee or tea.
The Twelve Guest Posts & Roundups of Christmas continues with this fabulous recipe from my friend Terri! Make sure you also head over to Love and Confections to enter our amazing giveaway for a $200 Amazon Gift Card and your choice of cookbooks!
Snickerdoodles Biscotti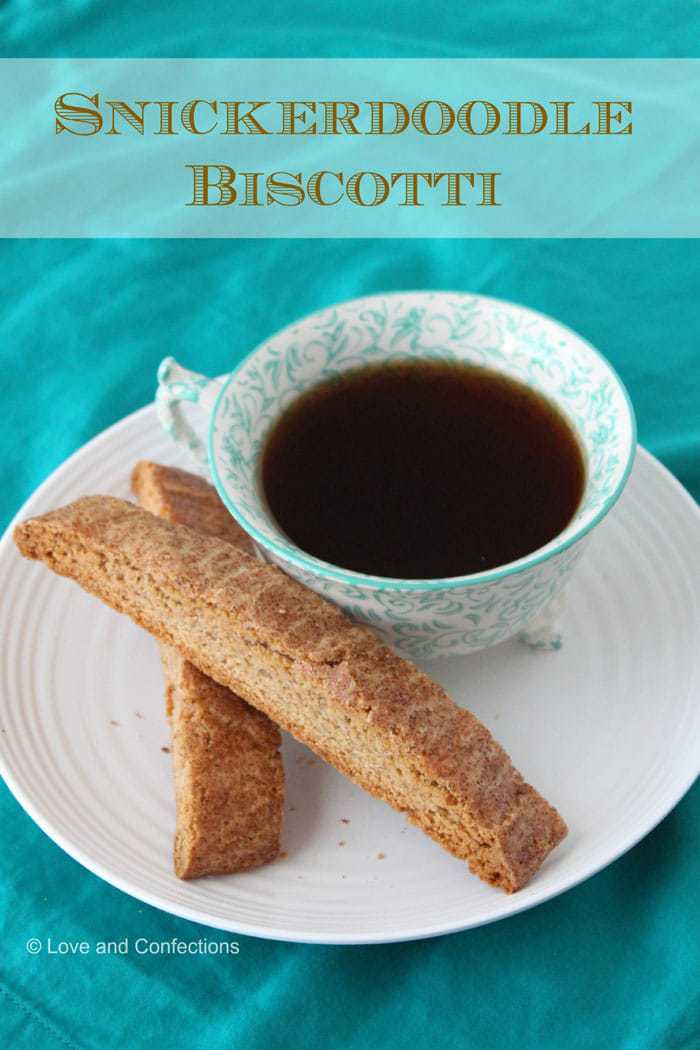 Hi! I'm Terri from Love and Confections. I am a Pastry Chef turned Stay-At-Home-Mom to an adorable almost 1-year old. Thank you Brianne for having me on your blog today! We moved a short distance into a new place about 3 months ago and it was quite an ordeal with the baby, so I can only imagine how the move to a different state is.
I'm sure that between the piles of boxes and unpacking and searching for items, anyone would need a coffee break. These cookies are the perfect accompaniment for the oh-so-glorious "I finally found my coffee mugs" cuppa joe. I can assure you, my coffee maker was one of the first things set up in the new house – it wasn't even put in a box, just transported over as-is. Snickerdoodle Biscottis are great if you want a morning or afternoon snack or perfect for an after dinner treat.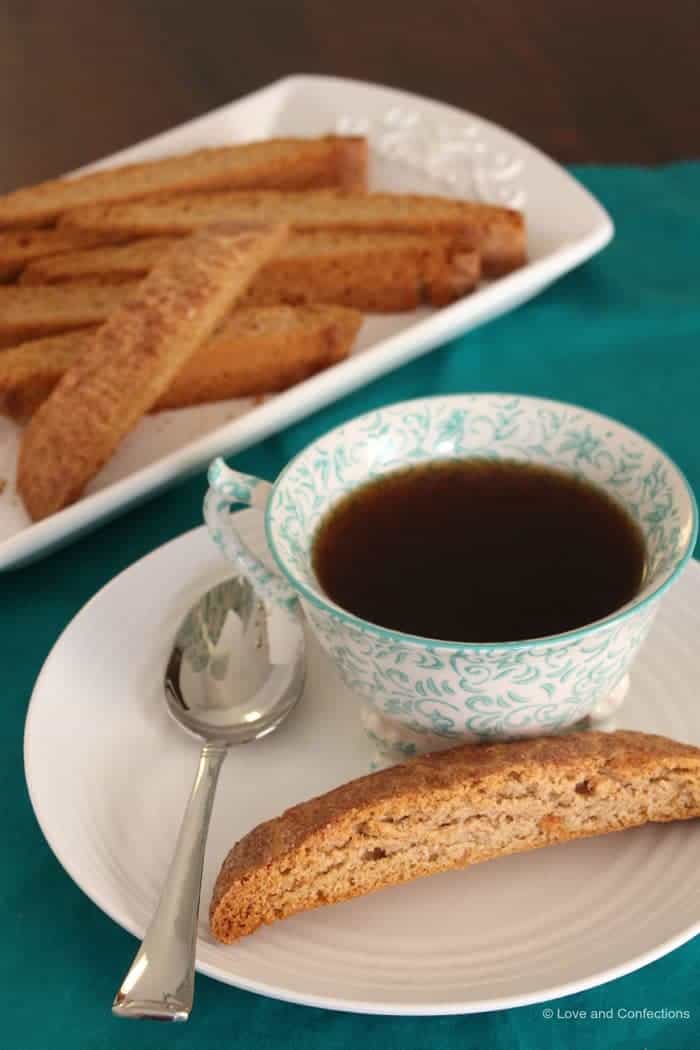 I love the holiday season because baking is one of my family's traditions. Holidays are about being together with family and with my Italian family, it means gathering in the kitchen. In our house, the kitchen is the heart of the home and being together, whether cooking, baking or just visiting, we feel at home in the kitchen.
My family makes Ginger Crinkles and Nutmeg Logs every year for Christmas. If you are in the mood for something traditional with a twist, my German Chocolate Cookies are also delicious. I love going to cookie exchanges too, because it is so fun to try different cookies from friends and share in their family traditions.
Congratulations on the new house, Brianne, and I hope you and your family make many happy memories there! Happy Holidays!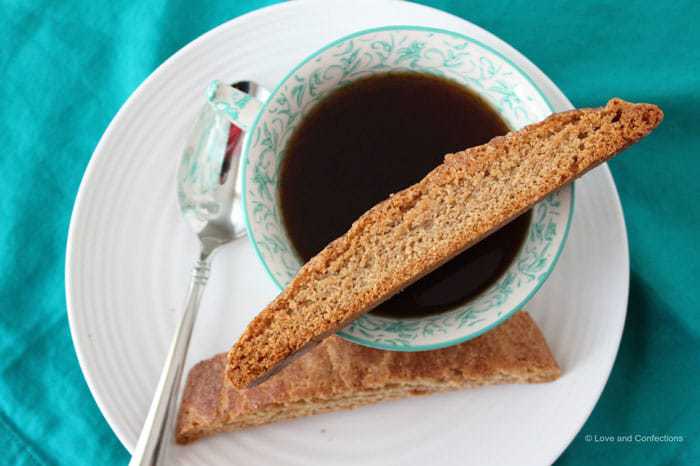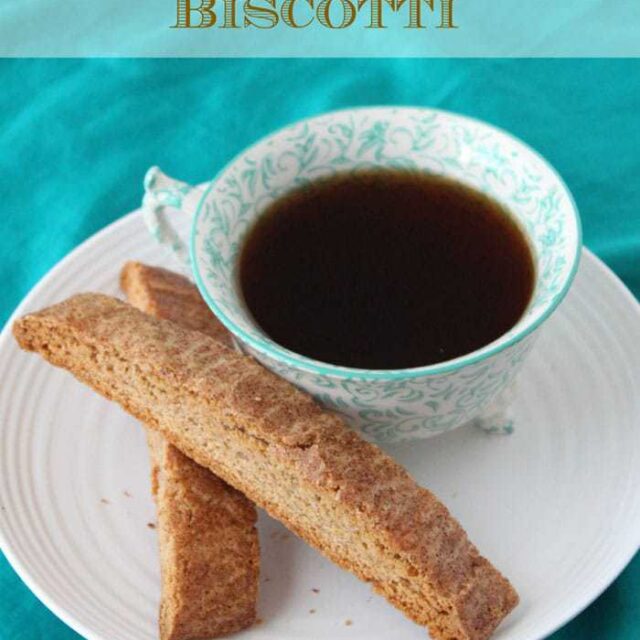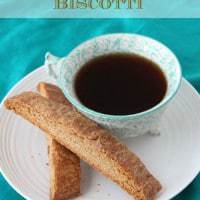 Snickerdoodles Biscotti
Snickerdoodle Biscotti, a twist on the classic Snickerdoodles cookies, are the perfect treat - crunchy, spicy, sweet and perfect with a cup of coffee or tea.
Ingredients
1/2

cup

Unsalted Butter

room temperature

1

cup

Granulated Sugar

2

cups

All-Purpose Flour

2

teaspoons

Ground Cinnamon

1

teaspoon

Baking Powder

1/4

teaspoon

Salt

2

Large Eggs + 1 Egg Yolk

save the white for the topping

1

teaspoon

Vanilla Bean Paste

1

Egg White

1

teaspoon

Water

1/4

cup

Granulated Sugar

2

teaspoons

Ground Cinnamon
Instructions
Heat oven to 350F. You will be baking 2 sheet pans at a time, so place your oven racks accordingly, but not too close to the oven elements. Prepare the sheet pans with parchment paper.

In the bowl of your stand mixer, cream the Butter and Sugar until light and fluffy. While the butter is creaming, place the Flour, Cinnamon, Baking Powder and Salt in a medium mixing bowl and whisk together.

Add the 2 Eggs, Egg Yolk and Vanilla Bean Paste to the Butter mixture and beat to combine. Slowly add the Flour mixture in, beating just until combined.

The batter will be very sticky and moist. Using a spatula, divide the batter in half and place each half into the center of the prepared baking sheet. With wet hands, smooth and shape each of the dough pieces into an oblong loaf about 1 inch high, 10 inches long and 5 inches wide.

In a small bowl, whisk the Egg White and Water together. In another small bowl, whisk the Granulated Sugar and Ground Cinnamon together. Brush the Egg White mixture over the loaves with a pastry brush, then sprinkle with the Cinnamon-Sugar Mixture.

Bake the biscotti for 35 minutes or until just golden brown, rotating the cookie sheets top to bottom and front to back, halfway in between. Let the biscotti sit on the cookie sheets for 5 minutes to cool.

Place the biscotti on a cutting board and slice each loaf into 1 inch pieces. Lay the biscotti back on their cookie sheets, one cut side down and bake for another 12 minutes. Take the cookie sheets out and rotate the biscotti so the other cut side is down and bake for another 12 minutes.

Let the biscotti cool for 10 minutes on the cookie sheets before moving to a wire rack to cool completely. Store in an airtight container for up to 5 days. Enjoy!