This post may contain affiliate links. Read my disclosure policy.
How to Make Basmati Rice that's tender and fluffy every time! I'm sharing how to cook perfect basmati rice using simple methods for the stovetop, rice cooker, and Instant Pot. Don't forget to scroll for easy recipes and serving ideas.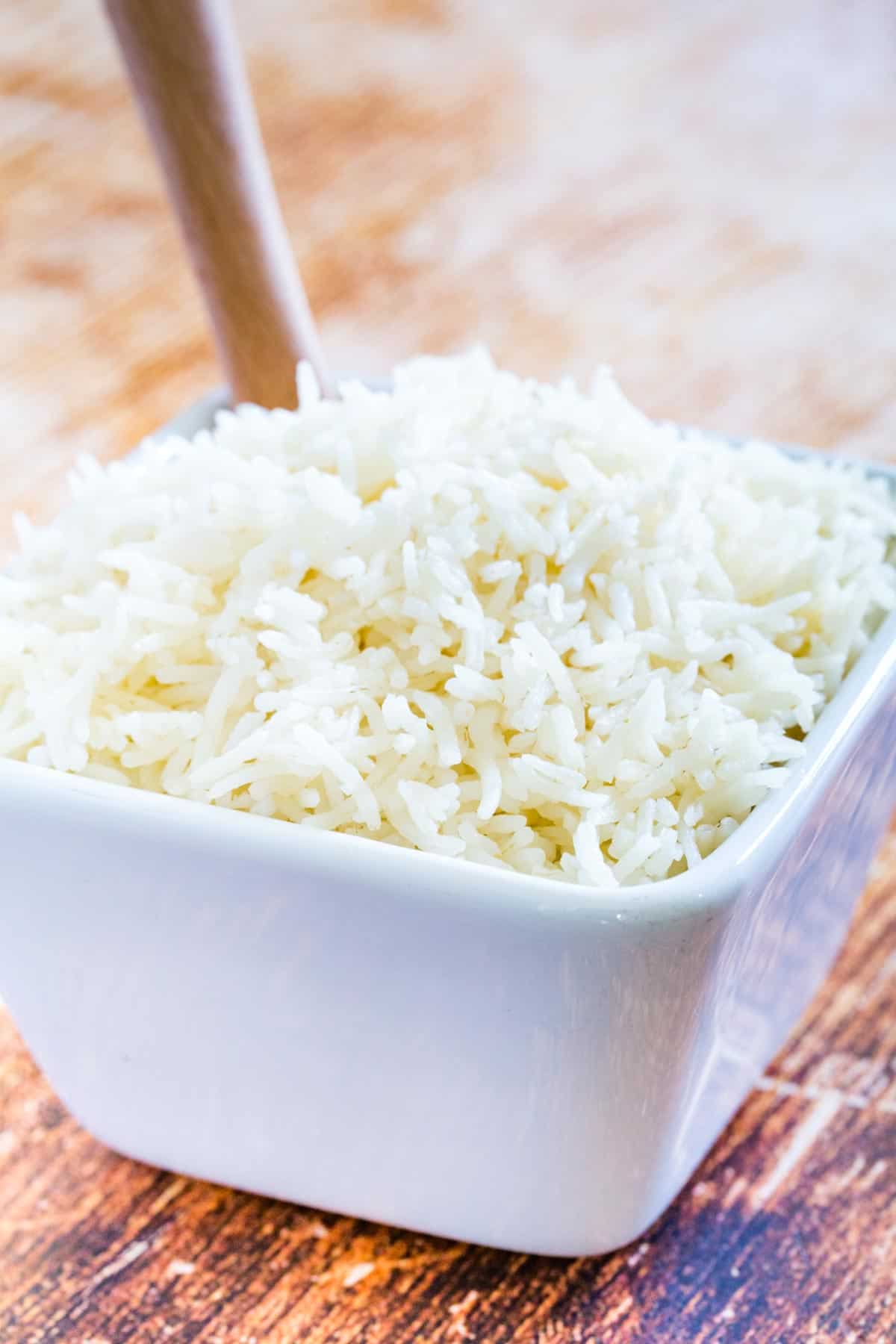 Learn How to Make Perfect Basmati Rice (3 Ways!)
Have you ever cooked a pot of basmati rice that came out mushy or gluey? Because same. I used to tuck into the rice that accompanied my favorite Indian take-out while thinking, "Why can't my rice be this good?" It turns out, after a bit of testing, perfect rice is well within reach.
Let's officially put the issue to rest! I've done the trial and error, so you don't have to. I'm sharing three fool-proof methods for making perfect basmati rice on the stovetop, in the rice cooker, and in the Instant Pot.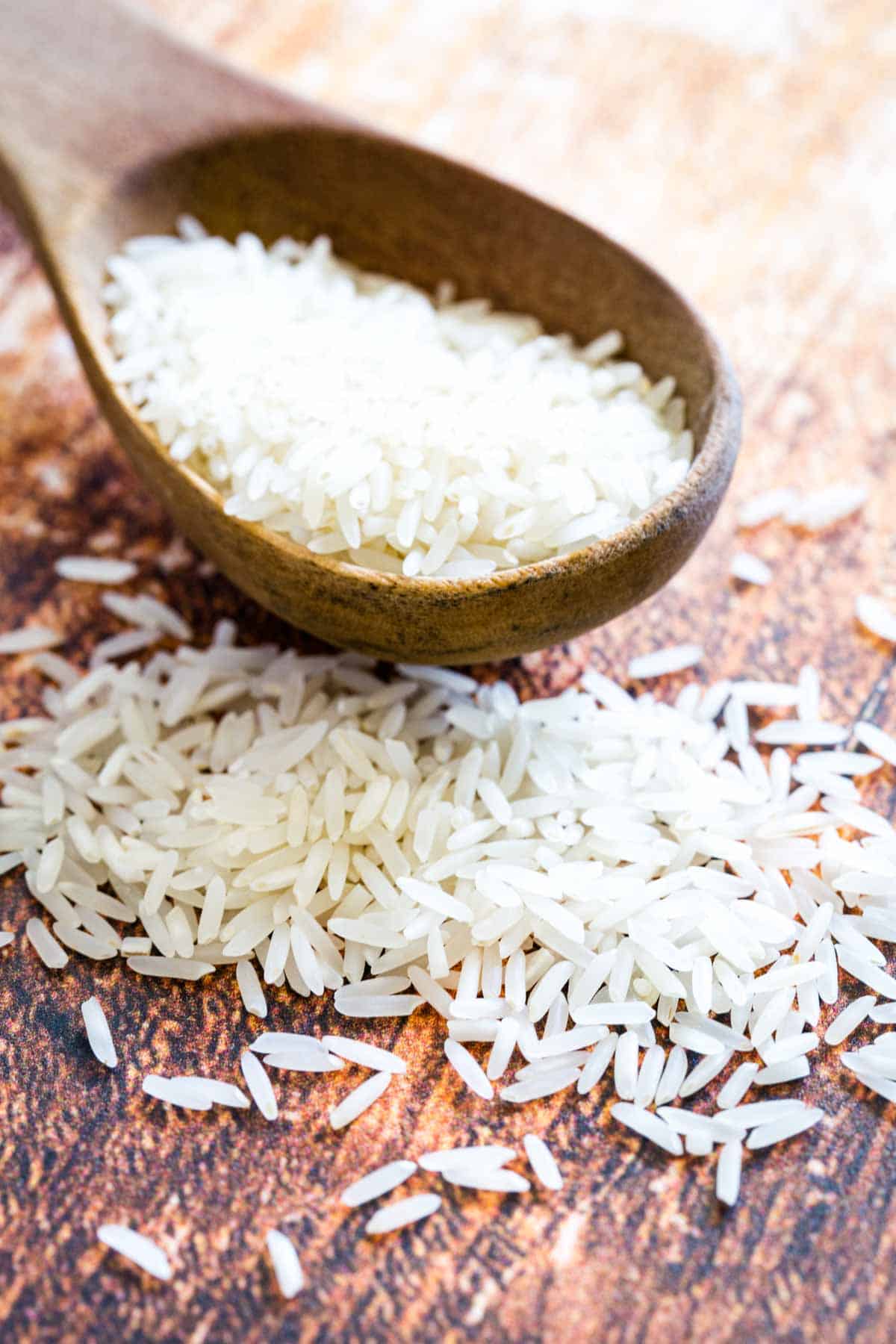 What Is Basmati Rice?
Basmati rice is a type of aromatic, long-grain rice. It's different than regular white rice, with a texture that's more fluffy, and not sticky.
Whereas jasmine rice comes from Thailand, basmati is the rice of choice in Indian and Middle Eastern cuisine. You might recognize basmati as the rice that's served alongside curry dishes. It has a subtle nutty fragrance, and it's a bit chewier and drier than jasmine rice.
Is Basmati Rice Gluten-Free?
In its natural form, all rice is gluten-free. As always, there are exceptions and things to look out for. If you're particularly sensitive to gluten, or if you're celiac, look for rice brands that are labeled gluten-free to avoid rice that might be manufactured in the same facilities as gluten-containing grains.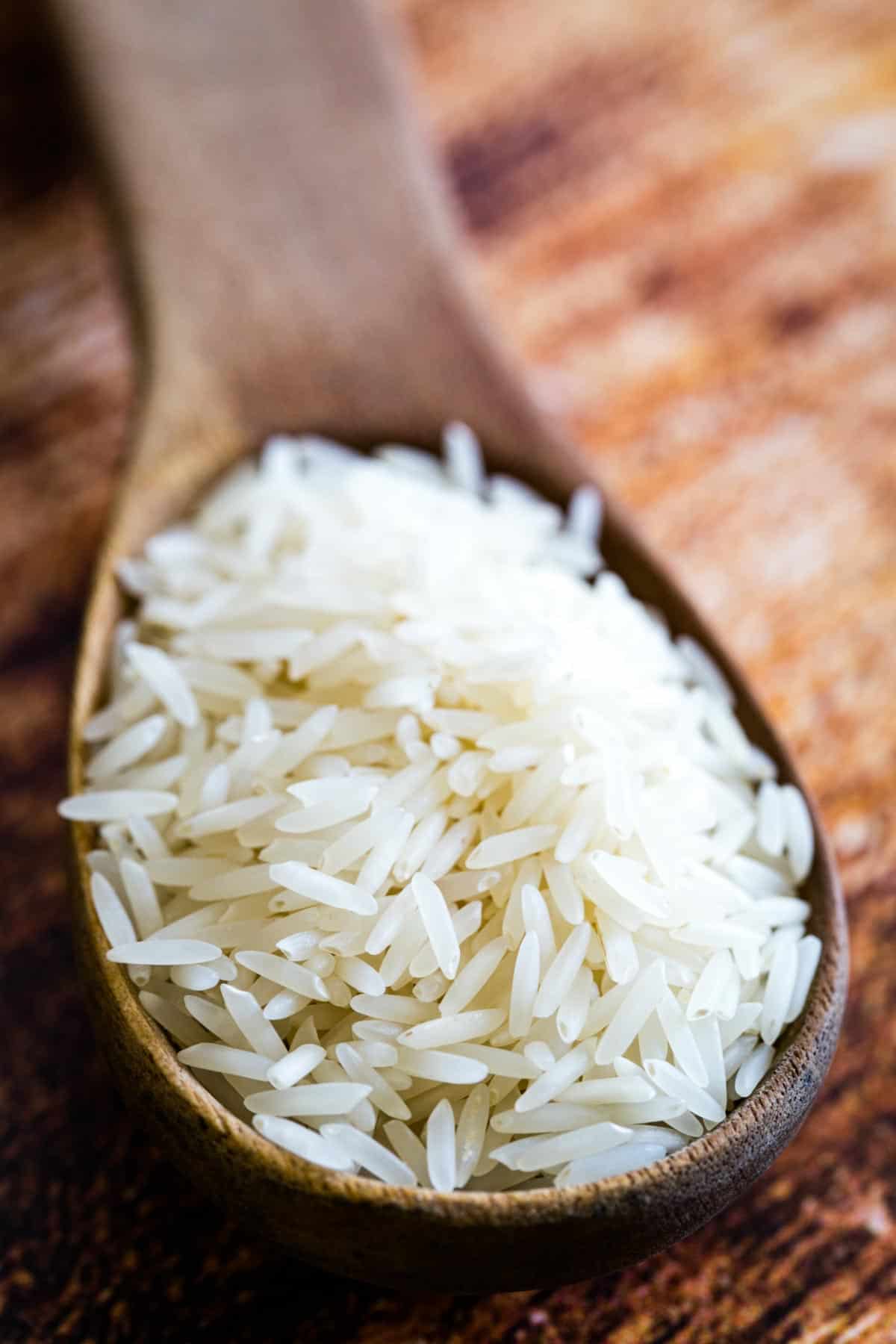 How to Cook Basmati Rice
The secret to light and fluffy rice comes down to the rice-to-water ratio. The correct water-to-rice ratio for basmati is 1 cup of rice to 1 ½ cups of water (1:1.5). The exception is the Instant Pot, but more on that later. Let's get into how to make beautiful basmati rice that's fluffy and perfect every time.
Methods
Here's a quick summary of the best ways to cook basmati rice:
Stovetop – The conventional way of cooking basmati rice and other varieties. There's no fancy equipment involved, all you need is a saucepan.
Rice Cooker – By far the easiest method. If you have a rice cooker, making basmati rice rice is basically hands-free.
Instant Pot – You can cook rice quickly and easily using the pressure cooker setting on your Instant Pot. This method works with basmati, and just about any other type of rice apart from instant rice or minute rice.
Washing the Rice
Before we get into the nitty-gritty of each method, you're going to want to wash your basmati rice. Rinsing well before cooking removes the excess starches, for fluffier rice. To wash your basmati rice, simply add the rice to a bowl or mesh sieve and rinse it under cold water, as many times as needed so that the water runs clear.
How to Make Basmati Rice on the Stovetop
With your rice rinsed and ready to go, we'll start with the first method: the stovetop.
Add the rice and 1 ½ cups of water to a saucepan with a tight-fitting lid.
Bring the pot to a boil, cover with the lid, and reduce the heat to medium-low.
Cook for 12 minutes. Resist the urge to peek under the lid while the rice is cooking! Once all the water has been absorbed, remove the pan from the heat.
Leave the rice to rest, still covered, for 5-10 minutes. Afterward, fluff with a fork and serve.
Stovetop Tips
Don't lift that lid! Lifting the lid while the rice is cooking releases the steam inside, and the rice won't cook evenly.
If you're cooking a large batch of rice, you'll need to increase the cooking time slightly. Aim for about 13 minutes for 2 cups of rice, and 15 minutes for 4 cups. You'll need a larger pot when cooking more than 2 cups.
If the base of the rice is burnt, this is likely because your stove temperature is too high. Reduce the heat to low if needed.
Basmati Rice in the Rice Cooker
Cooking rice of any kind doesn't get much easier than with a rice cooker. This method is more-or-less hands-free, as rice cookers are programmed to cook rice perfectly every time!
Add the rice and 1 ½ cups of water to the rice cooker. Close the lid, and switch it on.
Once the rice is cooked, leave it to sit, covered, for another 5 minutes before fluffing and serving.
Rice Cooker Tip
For your safety and the best results when using a rice cooker, make sure to follow the instructions and tips for your individual model.
Instant Pot Basmati Rice
Before cooking basmati in my Instant Pot, I like to give the inside of the pot a quick spritz with oil to help keep the rice from sticking. This method is super quick and very easy.
Combine equal parts rice and water in the Instant Pot. The pressure cooker is the only method where we break from the 1:1.5 rule!
Close and seal the pot. Pressure cook on High for 4 minutes, followed by a 10-minute natural release. Finally, vent the remaining pressure.
Remove the lid and give the rice a fluff before serving.
More Rice Cooking Tips
If your rice turns out gummy or sticky, this could be because 1) you forgot to rinse your rice or 2) the rice to water ratio was off. The final reason could be that you tried to cook too much rice in a too-small saucepan. Make sure your rice has enough room to breathe.
Rest the rice. Don't skip the 5-10 minute resting phase after the cooked basmati rice is off the heat. Rice that's fresh from the stove or cooker is wet and soft. Resting gives the rice a chance to sturdy up and absorb any remaining liquid.
Add flavor. If you'd like, season the water with salt to taste. You can also add bay leaves or cardamom pods while the rice is cooking, and remove them after. Using stock or broth in place of water is another easy way to add more flavor to basmati rice.
Fluff with the back of a fork. Long-grain rice like basmati is delicate and the grains can break easily. Be gentle when fluffing your cooked rice, and use the back of a fork to help prevent the rice from breaking.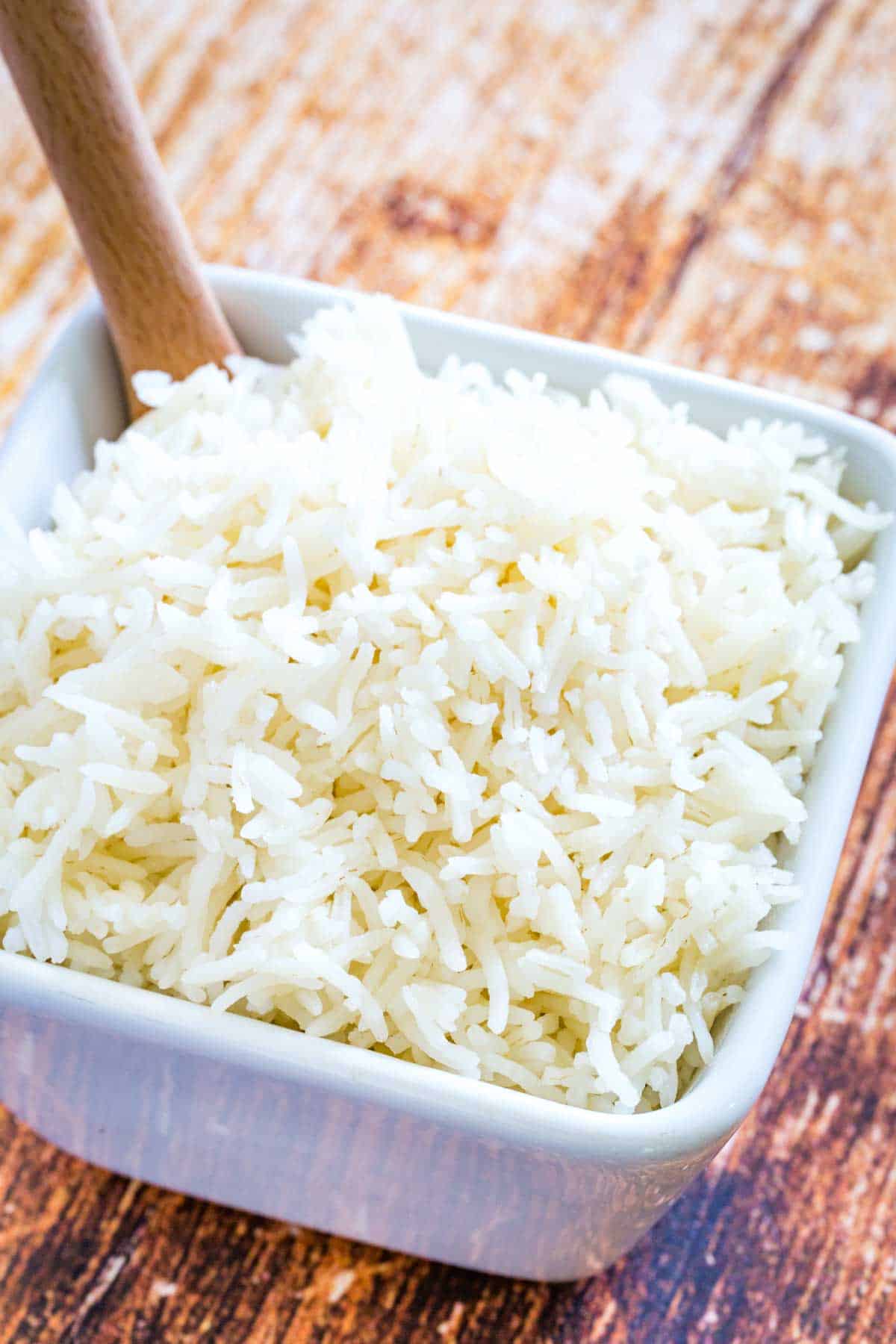 How to Store Leftover Rice
Properly storing cooked rice is important to avoid any risks of foodborne illness. Store leftover basmati rice in a shallow airtight container and refrigerate it within 1 hour of cooking. If your rice has been left out longer than 2 hours at room temperature, unfortunately, it's best to play it safe and discard it. Reheat your leftover rice within 3-5 days, or consider freezing it for longer storage (see the next section).
Can You Freeze Basmati Rice?
Yes! If you have lots of leftover rice, freezing is a great option for extending the life of cooked rice, not to mention it comes in handy for meal prep. Make sure your rice is completely cooled, and then store it airtight and label and date your container. Store leftover rice for up to 1 month in the freezer. See below for reheating instructions.
How to Reheat Rice
Whether your rice is refrigerated or frozen, the easiest way to reheat it is in the microwave or on the stovetop. If your rice has dried out (it happens!), add one tablespoon per cup of rice when reheating to moisten up the grains again.
Microwave: Reheat basmati rice in a microwave-safe container or bowl, covered, for 1-2 minutes. Make sure that the rice is evenly hot throughout.
Stove: Add the rice to a saucepan, cover it with a lid, and heat on low for a few minutes, until piping hot. Remember to stir the rice occasionally as it heats.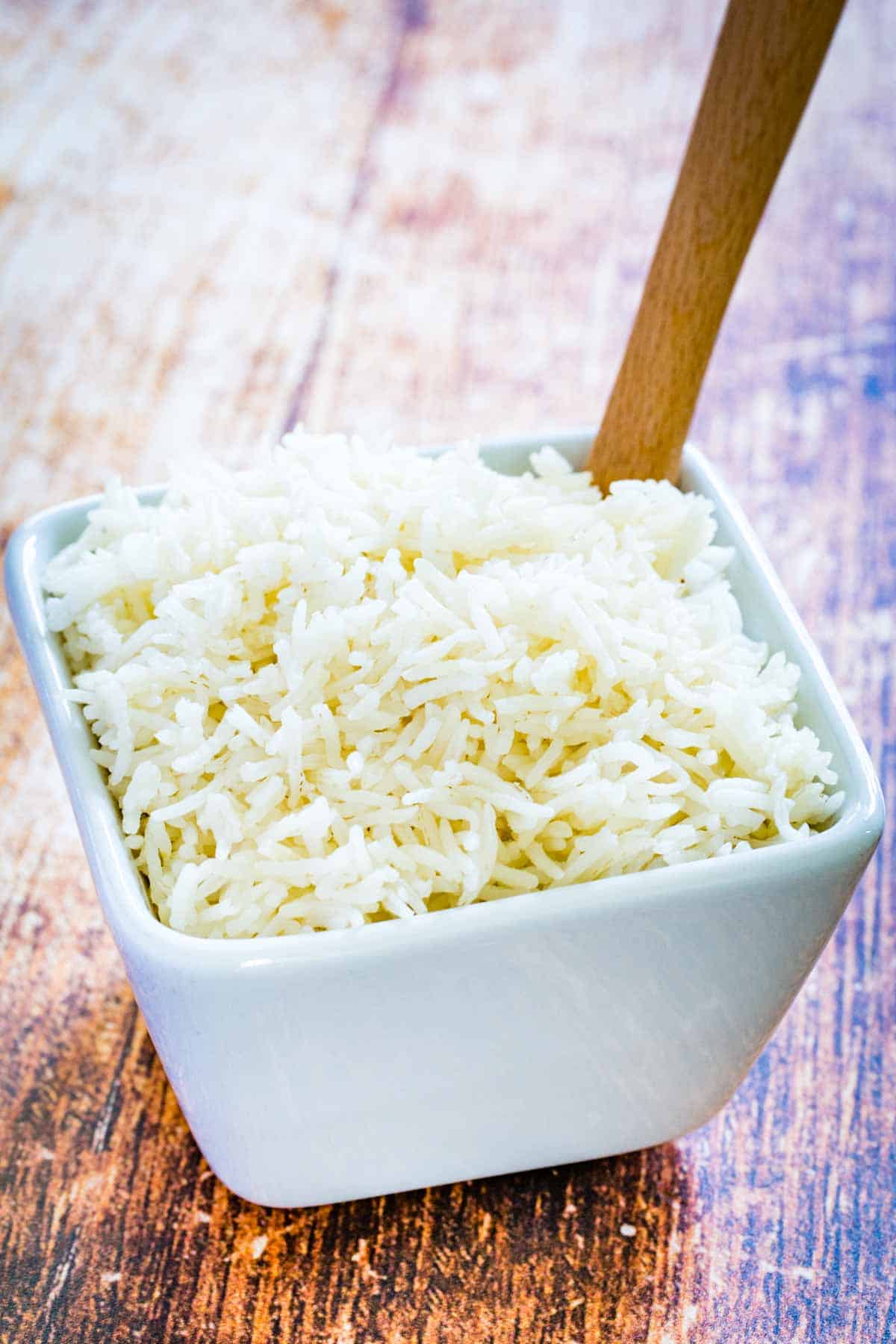 Make It a Meal
Hailing from the Indian subcontinent, basmati rice is traditionally served with Indian food, like curries and Biryani (a spiced rice dish, also popular across the Middle East). And there are plenty of ways to turn this long-grain rice into a delicious meal right at your own table! Try these ideas:
Recipes with Basmati Rice
Looking for more delicious, gluten-free recipes and meals to make with basmati rice? Try these ideas!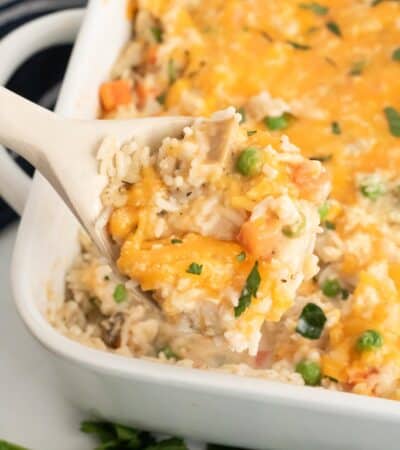 Make this creamy, cheesy chicken and rice casserole with hearty long-grain rice for the ultimate weeknight comfort food. This recipe is one of my favorite cozy, gluten-free dinners that's jam-packed with flavor.
Get The Recipe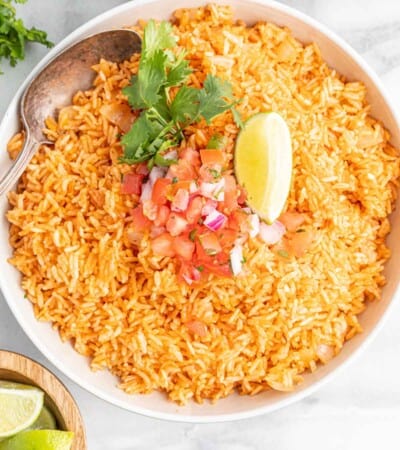 Recreate a restaurant classic right at home! Make this easy Spanish rice with tender basmati rice in your Instant Pot for fluffy, flavorful results each time. It's the perfect side dish for Tex-Mex meals, loaded with zesty spices.
Get The Recipe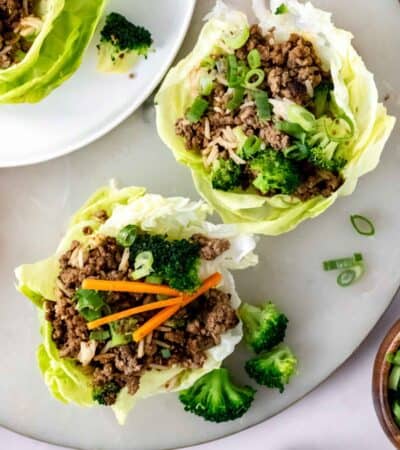 Basmati rice is a great way to bulk up the filling for these healthy Asian-inspired beef lettuce wraps. These juicy wraps are a fresh and easy dinner idea or gluten-free appetizer that's ready in 30 minutes or less.
Get The Recipe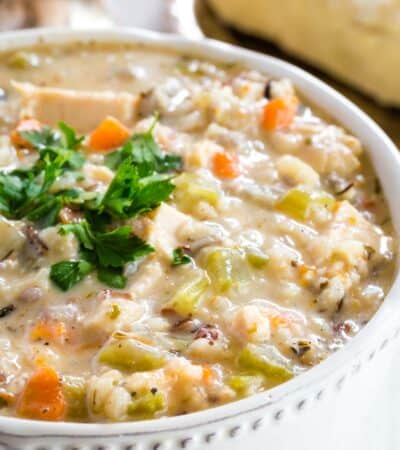 My chicken and wild rice soup is gluten-free and packed with vegetables, protein, and tender long-grain rice. Everything is cooked in a comforting and savory broth. It's a great way to use up leftovers!
Get The Recipe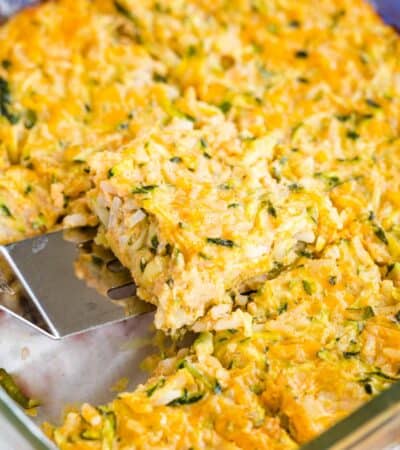 My golden-baked, cheesy zucchini casserole is another perfect recipe to use up leftover basmati rice. This gluten-free side dish is filled to the brim with fresh garden vegetables, tender rice, and plenty of cheddar cheese.
Get The Recipe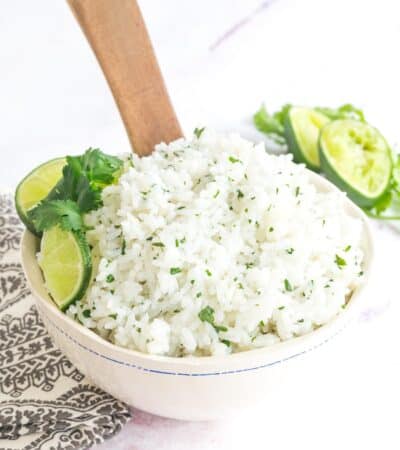 Jazz up your dinners and rice bowls with bright, zingy cilantro lime rice. This quick and easy rice recipe is perfect for pairing with summer grilling recipes or serving as a side on Mexican night.
Get The Recipe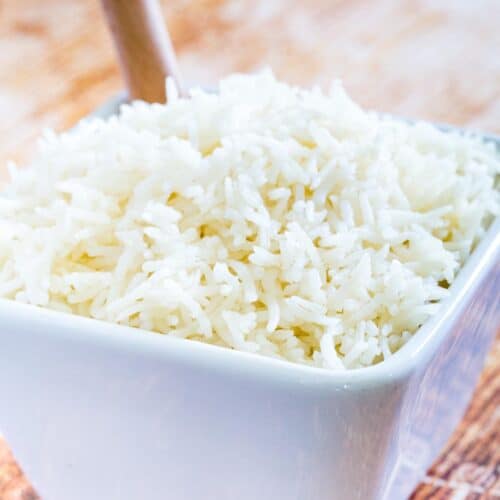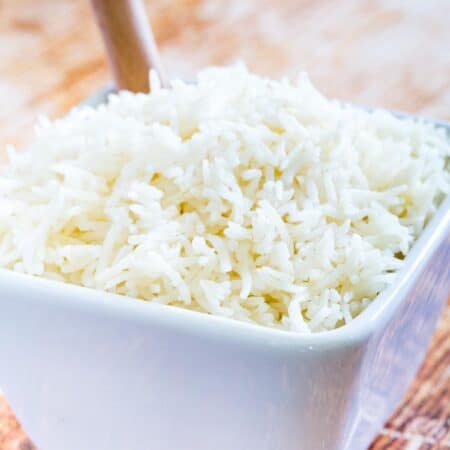 How to Make Basmati Rice
How to Make Basmati Rice that's tender and fluffy every time! Follow these easy methods for perfect basmati rice using the stovetop, rice cooker, and Instant Pot.
Ingredients
1

cup

basmati rice

Water

(amount varies based on cooking method)
Instructions
Add the basmati rice to a bowl or fine mesh sieve and wash the rice with cold water a few times, or until the water runs clear.
Stovetop:
Combine the 1 cup of basmati rice with 1 1/2 cups of water in a saucepan.

Leaving the pot uncovered, bring the rice and water to a simmer over medium-high heat. Once boiling, cover with the lid and reduce the heat to medium-low.

Cook for 12 minutes. Do not remove the lid while the rice is cooking.

Once the water is absorbed, remove the pot from the heat. Allow the rice to sit, still covered, for 5 minutes.

Fluff with a fork and serve.
Rice Cooker:
Combine 1 cup of rice with 1 1/2 cups of water inside of the rice cooker.

Place the lid over the cooker and turn it on.

Once the rice is finished cooking, allow it to rest for 5 minutes, then fluff and serve.
Instant Pot:
Spray the inside of the Instant Pot with oil to prevent the rice from sticking.

Add 1 cup of rice and 1 cup of water to the pressure cooker.

Close the lid, seal the vent, and set the pot to pressure cook on High for 4 minutes. It will take a few minutes for the pot to come to pressure first.

Once the cooking time is up, naturally release the pressure for 10 minutes, then manually release the rest.

Lift the lid and fluff for serving.
Nutrition Facts
How to Make Basmati Rice
Amount Per Serving (0.5 cups cooked)
Calories 113
Calories from Fat 9
% Daily Value*
Fat 1g2%
Sodium 2mg0%
Potassium 35mg1%
Carbohydrates 25g8%
Protein 2g4%
Calcium 9mg1%
Iron 1mg6%
* Percent Daily Values are based on a 2000 calorie diet.
Categories: