Baked or Grilled Tandoori Chicken Legs
It's National Picnic Month, so #SundaySupper and Gallo Family Vineyards are here to help you prepare a fun and tasty day in the sun with friends and family. Whether you fire up the oven before you head out or fire up the grill at a local picnic grove or even your backyard, you can take a flavor trip around the world without even leaving your town by whipping up a simple marinade filled with exotic flavors. Bring some mild but flavorful Indian-inspired flair to your picnic with these Baked or Grilled Tandoori Chicken Legs.
Disclosure: Compensation was provided by Gallo Family Vineyards via Sunday Supper, LLC. The opinions expressed herein are those of the author, and are not indicative of the opinions or positions of Gallo Family Vineyards.
Baked or Grilled Tandoori Chicken Legs
Of course, since it is National Picnic Month, it would probably be best for all of those around me if I go into hiding. You see, my picnic track record is not all that stellar. Put me in the backyard for a barbecue or even in the parking lot outside a concert for some tailgating after picking up some sub sandwiches on the way, and I'm usually good to go. But packing picnic baskets and coolers and heading out to a grassy knoll has not often fared well for me.
One year we were heading to a local hot air balloon festival in New Jersey. Inevitably, the weekend of the balloon festival is the hottest weekend of the year – temperatures approaching 100°F and humidity at its max. You'd think that knowing this, I would have planned the menu accordingly, but I made sloppy sandwiches. And, you know, who doesn't want ginormous hot, melty, chicken and cheese-filled sandwiches when they are going to be walking around in a sauna all day?! Bleh.
Then sometime in the early-ish of our dating days, I had packed a lovely romantic and tasty picnic for The Hubby (not-yet-the-hubby at that time) and I to bring to a wine and blues festival. Well, you know how things can be when you are still fairly new in a relationship. For some reason I was having an emotional, insecure day (I am a woman, after all), I think his best friend did something moronic, and I was just a tear-filled mess for most of the day.
On our honeymoon, we decided to do a little sea kayaking trip one day in what is supposed to be one of the nicest places in the world to kayak. Along with the kayak rental, they packed sandwiches and chips and such so that when you reached this beautiful beach, you could enjoy a nice picnic and refuel before heading back. Of course we happened to be there on literally the windiest day there pretty much ever was. There were kite-boarders there, and there were never kite-boarders there, and they were flying like five or six feet above the waves. So kayaking was nearly impossible. I was paddling as hard as I could, and at time I was literally going backwards. The sea turtles were passing me. By the time we got to the beach, we had like ten minutes to scarf down our sandwiches because we were starving from working so hard, grab a photo just to prove we had made it, and head back. So much for a picnic.
Then whenThe Bug was two, we planned to go out on The Hubby's fishing boat and then have a picnic along the shore. So we cruised for a bit, docked, unpacked the lovely (and expensive!) lunch I had picked up from one of those fancy pants grocery stores. It was Mother's Day, so I didn't really want to go through too much effort to prepare the food. We spread out the blanket, took out the food, and The Bug proceeded to throw up all over the blanket. Yup, appetite gone. And by that evening I was feeling queasy, and we all ended up with a stomach virus.
I give up.
Or maybe I don't. I am determined to be a picnic success. Maybe I just need better food…
These Baked or Grilled Tandoori Chicken Legs are a combination of a few different recipes that I've used over the years, with one or two changes here or there. While the word "tandoori" often evokes thoughts of spicy Indian cuisine, it really refers to the method of cooking an a tandoor oven. Not surprisingly, I don't own a tandoor, but using the grill or cooking the chicken on a rack in the oven produces a similar result. And though tandoori chicken is typically marinated with a lot of spices, it isn't necessarily spicy. That's the case with this recipe. After a long soak, the heavily seasoned marinade permeates the meat such that when you sink your teeth into the moist and tender chicken legs, it's just an explosion of the flavors from the warm and smoky spices like cinnamon and cumin and cardamom, but it's definitely not blow-you-away hot. Your mind will be blown by how fabulous it tastes, though. I'll be honest, I'm not the world's biggest fan of Indian food, but I loved it. The Hubby, well, this was a special treat for him because he loves Indian food, but we rarely buy or make it. And even my little guys each ate two or three chicken legs.
Also, some purists may call me out on this, but I opted for coconut milk as the base for the marinade as opposed to the traditional yogurt. The acid in the yogurt is supposed to help the flavors work their way through the meat. Really, I just love coconut milk and wanted to try a dairy-free version. So I opted to add the juice of the lime instead of just the zest. There ya' go – acid! Four to six hours in the marinade is plenty, but If you are preparing for a picnic the night before, you can throw the chicken in the marinade then, and toss it on the grill at your picnic site. If you will be cooking it at home, wrap it in plenty of foil to keep it warm, or just enjoy it at room temperature, because there's nothing wrong with that!
Gallo Family Vineyards offers a selection of their wines in mini bottles that are perfect for packing in your picnic basket or cooler. Whether it's dinner al fresco for two or a big picnic party, the mini bottles make it easy to ensure everyone has their favorite variety. When it's summertime and I'm in the great outdoors, I love a nice, chilled wine, and two of the Gallo Family wines that are available in the mini bottles – Moscato and White Zinfandel – are a perfect match for these chicken legs. The lightness of the Moscato allows the flavors of the chicken to shine through while still being refreshing. And the crisp White Zinfandel pairs nicely with so many dishes that it'll complement even a diverse picnic menu.
Getting ready for some outdoor dining? The Sunday Supper Tastemakers have a fabulous menu at the bottom of this post, and you can find even more inspiration for a perfect Gallo Family picnic on their blog. You are sure to find some recipes that you'll love to pair with your favorite wines of Gallo Family Vineyards. Be sure to connect with Gallo Family on Facebook, Twitter, Instagram, or YouTube, and check out the store locator to find their wines near you!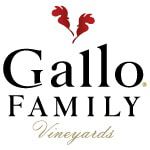 Join the #SundaySupper conversation on twitter on Sunday! We tweet throughout the day and share recipes from all over the world. Our weekly chat starts at 7:00 pm ET. Follow the #SundaySupper hashtag and remember to include it in your tweets to join in the chat. To get more great Sunday Supper Recipes, visit our website or check out our Pinterest board.
Would you like to join the Sunday Supper Movement? It's easy. You can sign up by clicking here: Sunday Supper Movement.

Do you have plans to celebrate National Picnic Month? Start preparing your menu by checking out the recipes at the bottom of this post and on the Recipes Paired With Wine Pinterest Board!
What is your favorite food to being to a picnic?
Baked or Grilled Tandoori Chicken Legs
Ingredients
one 14 oz. can light coconut milk
juice and zest of a lime
2 Tablespoons minced cilantro (plus additional for garnish, if desired)
2 cloves garlic, crushed
1 teaspoon dried ground ginger
1 Tablespoon paprika
2 teaspoons cinnamon
1 teaspoon cardamom
1 Tablespoon cumin
1 teaspoon turmeric
2 teaspoons kosher salt
1/2 teaspoon ground black pepper
3-4 pounds chicken legs
Directions
Combine all of the ingredients except the chicken legs and stir until thoroughly combined.
Transfer the marinade and chicken legs to a large plastics storage bag or a bowl and mix around until the chicken is thoroughly coated. Place in the refrigerator for at least 6-8 hours or overnight.
If you are baking, preheat the oven to 450°F, and place a cooling rack on top of a cooking sheet. Remove the chicken from the marinade, dry with paper towels, and place on the rack. Bake for 30 minutes, flip the legs, then bake for and additional 10-15 minutes, or until the juices run clear and the meat reaches a temperature of 165°F.
If you are grilling, preheat your grill, remove the chicken from the marinade, dry with paper towels, and place on the grill. Grill over indirect medium heat for 40-50 minutes, or until the juices run clear and the meat reaches a temperature of 165°F.
Sprinkle with additional cilantro for garnish if desired.
Loading nutrition data...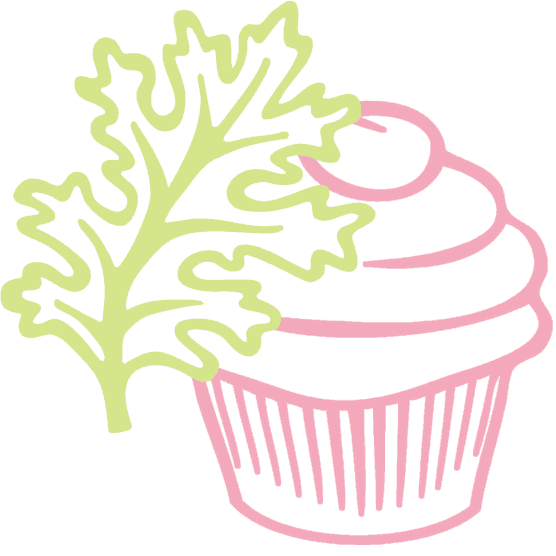 LOVE THIS RECIPE?
Give it a 5 STAR rating and share your photos on Instagram with the hashtag #CKCrecipes!
Here's some more picnic fare you'll enjoy…
Plus the rest of this week's #SundaySupper perfect picnic picks to pair with Gallo Family wines…
Picnic Appetizers:
Picnic Main Dishes:
Picnic Salads and Sides:
Picnic Sweets and Desserts: