This post may contain affiliate links. Read my disclosure policy.
Creamy, sweet and tangy, this 5-minute recipe for homemade Healthy Big Mac Sauce tastes just like the real thing! You'll want to slather this healthier copycat of McDonald's Special Sauce on just about everything from burgers to fries and more.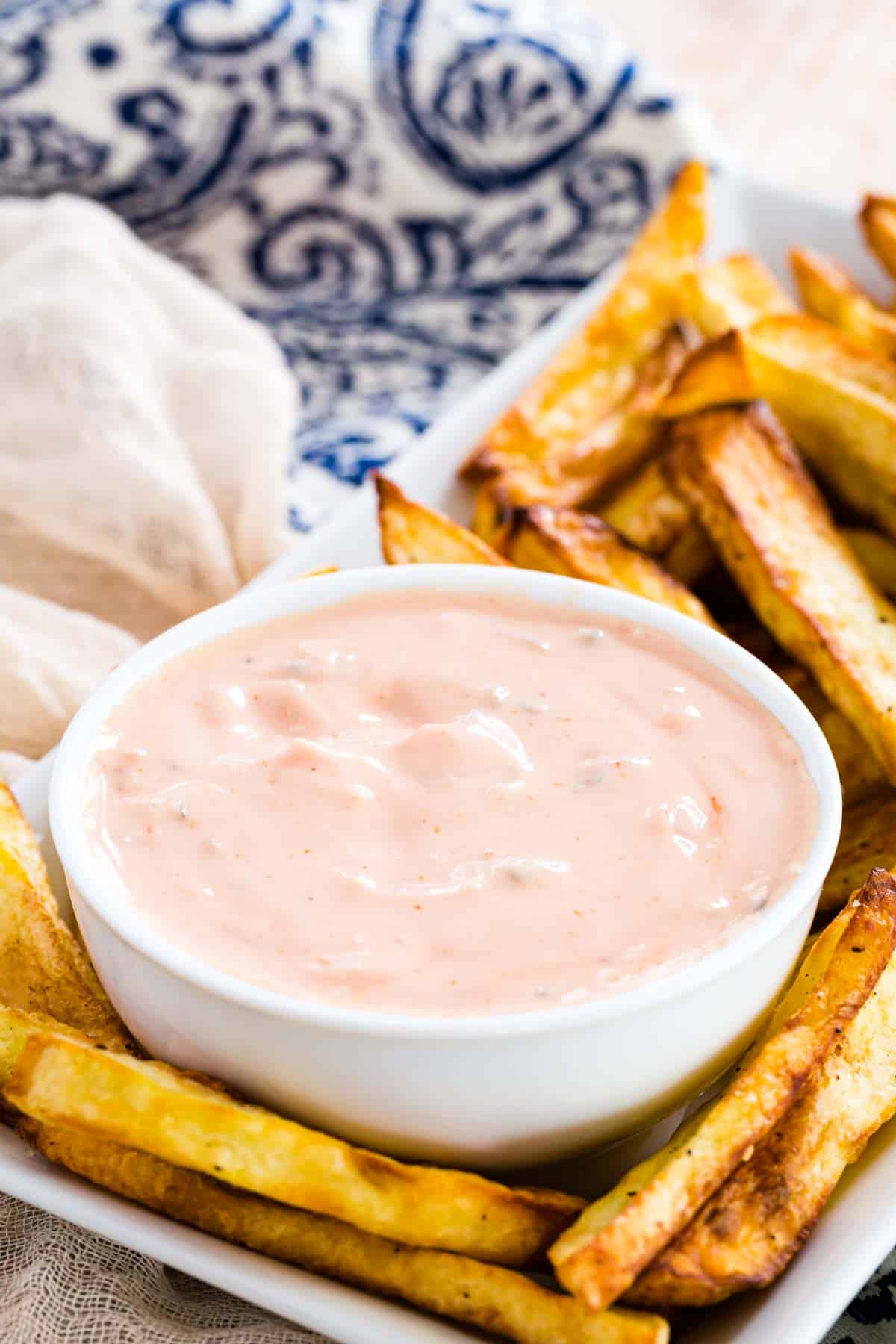 McDonald's Special Sauce Made Healthy
Let's talk about Special Sauce. If you've ever had a Big Mac burger from McDonald's, you know what I mean. This satisfyingly creamy, tangy, sweet and borderline addictive sauce that gets slathered over Big Mac buns. So delicious, and part of the experience, but healthy? Not so much.
However, I think I've done it. I've created a version of healthy Big Mac Sauce at home that tastes just as delicious as the real deal. No additives, no crazy dyes or chemicals. Just a homemade burger sauce made from pantry items, packing all that authentic McD's sweet-tanginess we know and love!
Fair warning: this homemade Big Mac Sauce is just as addicting as the original. Prepare to spread this healthier version over everything from burgers and sandwiches, to fries and onion rings. And everything in between!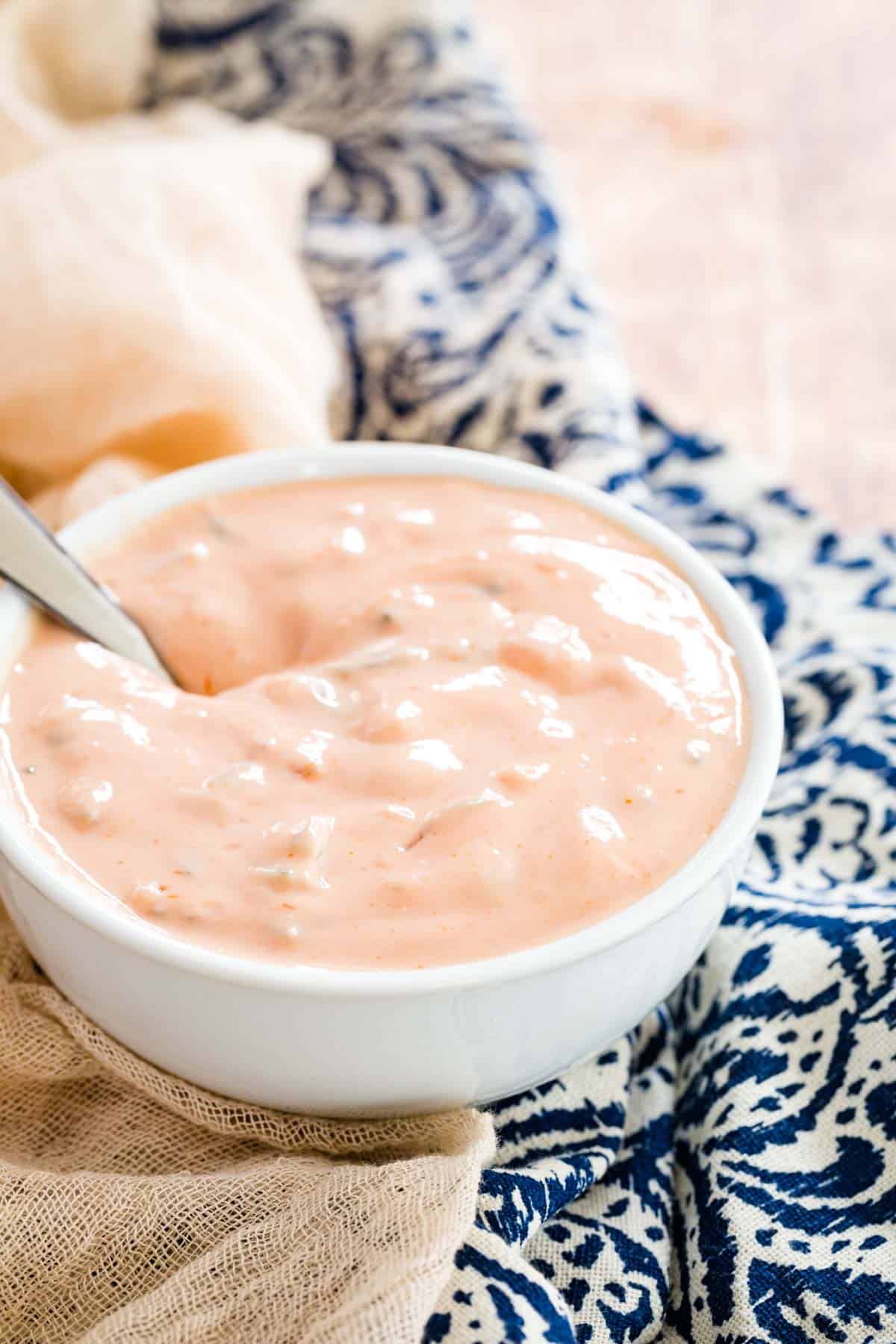 What is Big Mac Sauce?
Anyone familiar with a McDonald's Big Mac burger knows that it comes with a secret sauce. Big Mac Sauce is tangy, creamy, a little sweet, made with a moreish combination of mayo, pickle relish, and seasonings. And it turns out, it's not too difficult to make a healthy version at home that tastes super close to the original!
Is Special Sauce the Same as Thousand Island?
Similar, but not the same. For one, Thousand Island dressing contains ketchup. The same can't be said for Big Mac Sauce, which technically doesn't contain tomato at all.
Since my version here contains ketchup, you could say it's a bit like Thousand Island. Some Big Mac Sauce copycat recipes get their pinkish hue from adding paprika, but I honestly find that my version tastes way more authentic with ketchup!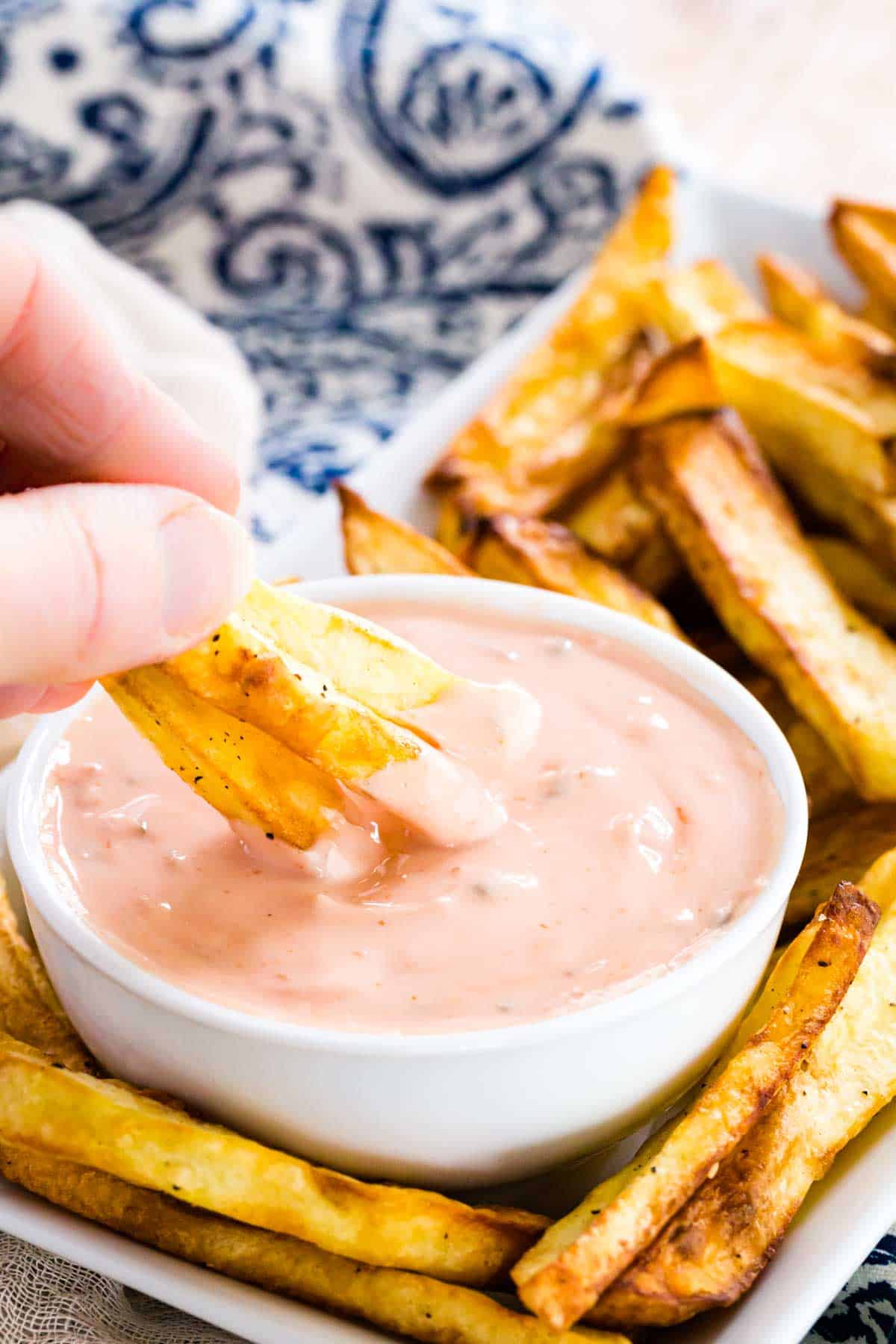 Recipe Ingredients
Plain Greek Yogurt: Instead of mayo, I use plain Greek yogurt to lighten up this Special Sauce, while still giving it all the creaminess it's known for!
Ketchup: An easy shortcut to the tangy sweetness that's classic of the McDonald's version.
Pickle Relish: Sweet pickle relish brings its flavor and crunch to this copycat Big Mac Sauce. You can also use dill pickle relish if you prefer something more on the salty/savory spectrum.
White Vinegar: A little bit of white vinegar goes a long way in terms of balancing out the creaminess with acidity.
Salt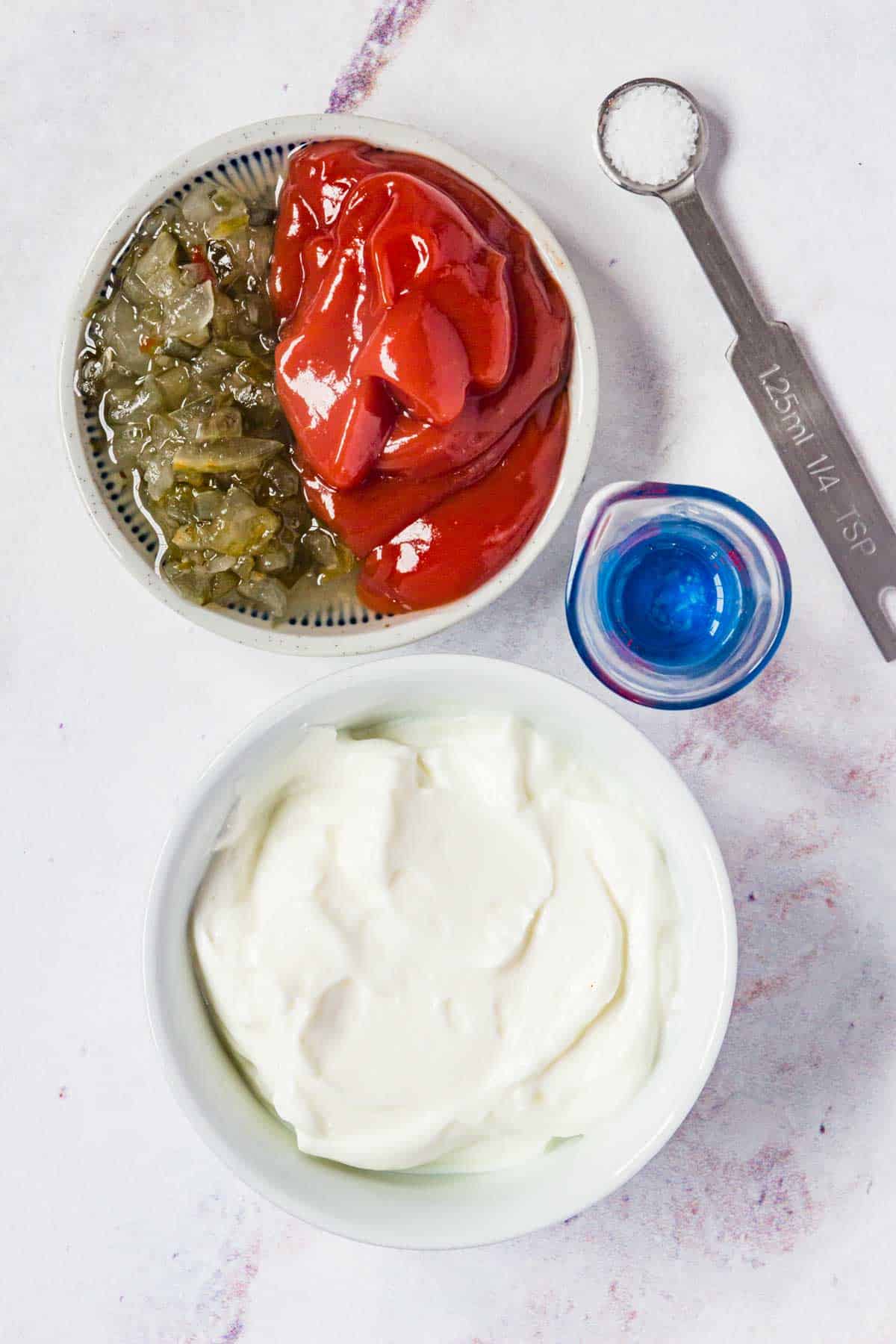 How to Make Big Mac Sauce
The only thing to do now is to combine the above ingredients in a bowl, and give it a good stir until the sauce has a smooth, creamy consistency. Use it right away or store it in the fridge!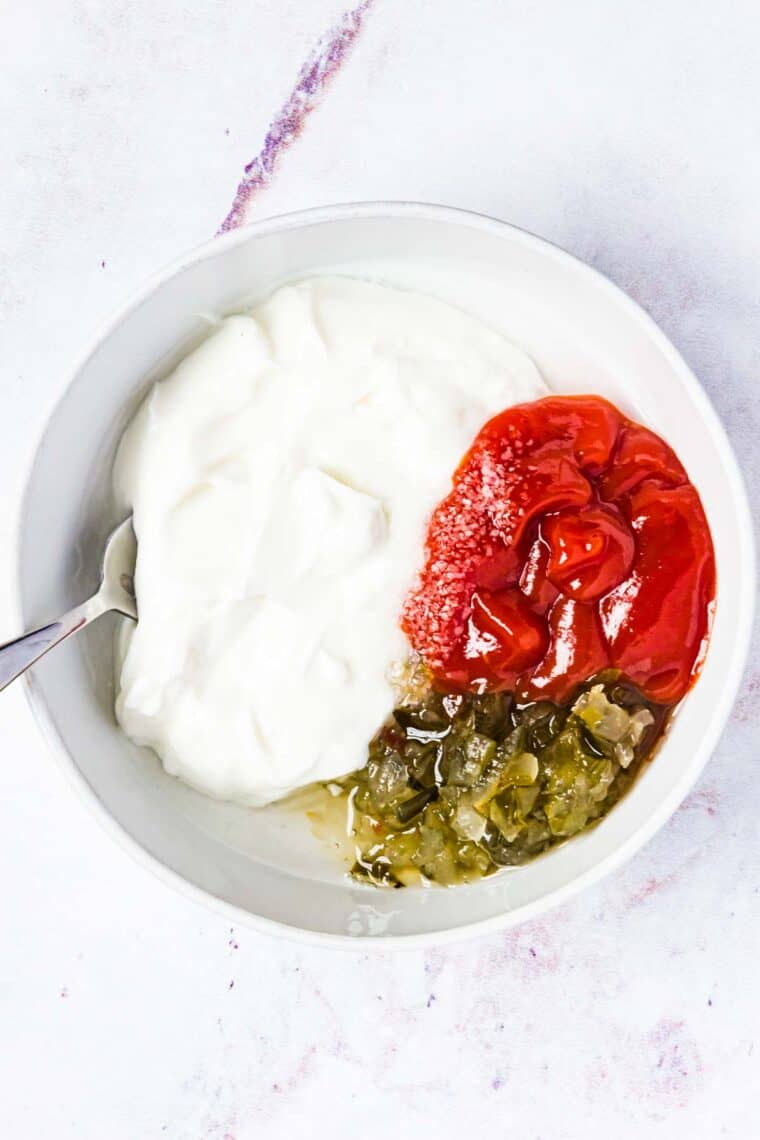 Ways to Use It
Not just for Big Macs, your homemade Big Mac Sauce is perfect to enjoy with just about any meal ideas your heart desires! Here are some ways to use it:
This sauce recipe also makes a wonderful dip for all our family-favorite finger foods: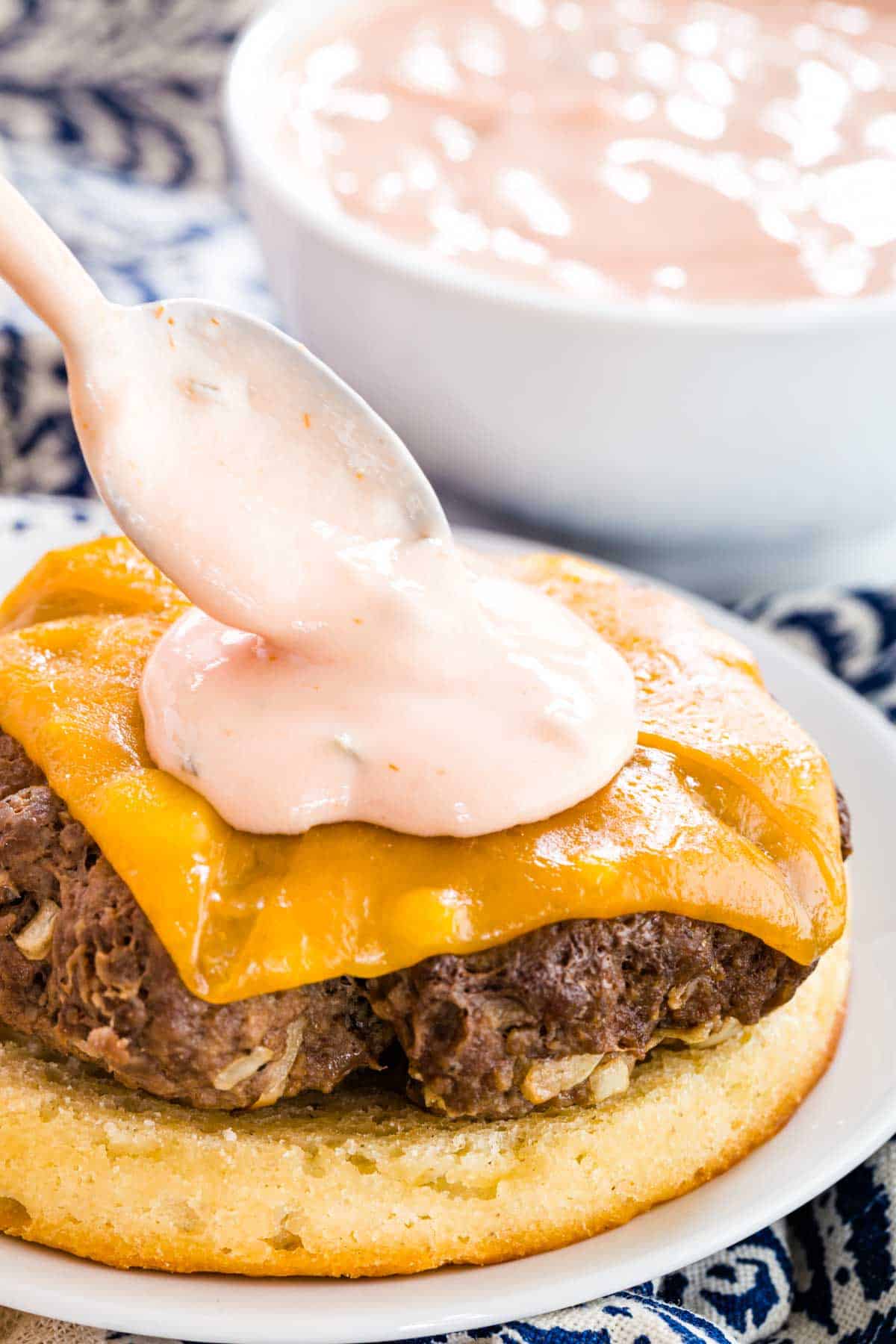 How to Store
This homemade sauce will keep for up to two weeks in the fridge. Store it airtight and use it as a condiment, dressing, or dip!
Can I Freeze It?
Since this recipe is made with Greek yogurt, I wouldn't recommend freezing it. Luckily, it's super quick to make up a batch whenever you need it!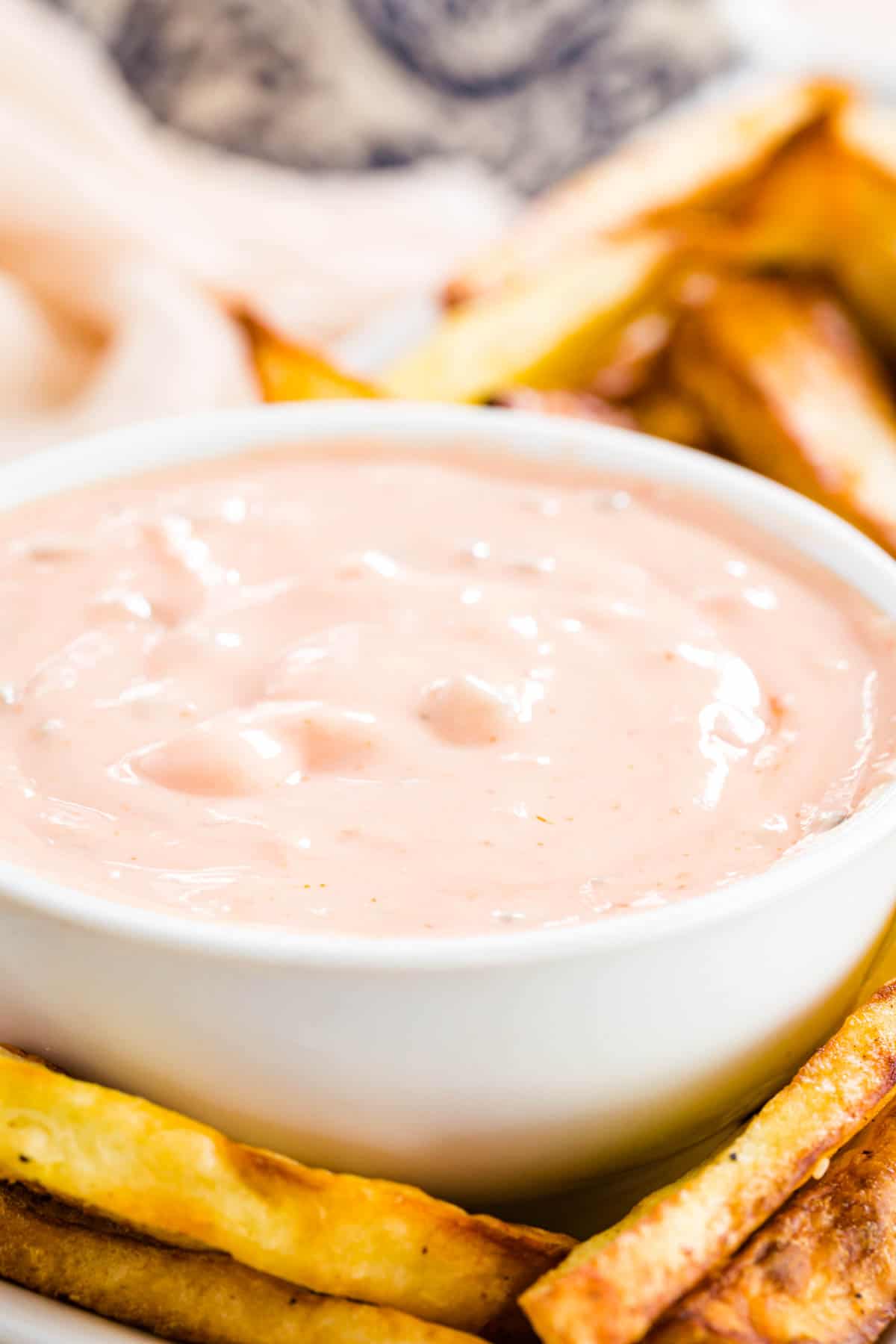 More Homemade Dips and Sauces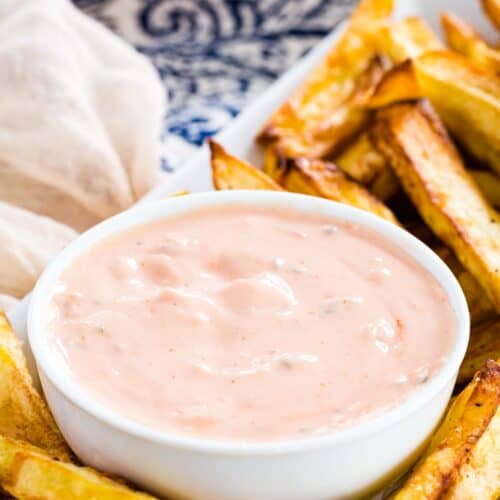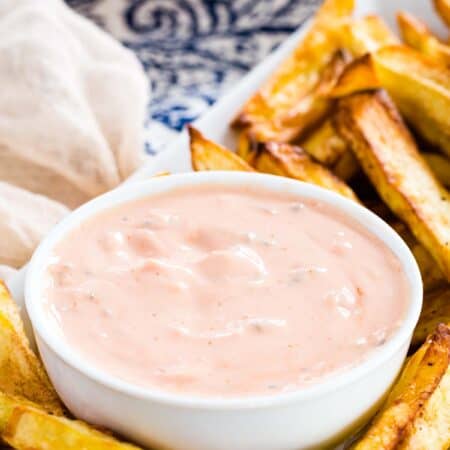 Healthy Big Mac Sauce
This easy recipe for creamy, homemade Healthy Big Mac Sauce tastes just like the real thing! You'll be slathering this McDonald's copycat on everything!
Ingredients
1/2

cup

plain Greek yogurt

3

tbsp

ketchup

2

tbsp

sweet pickle relish

1 1/2

tsp

distilled white vinegar

1/4

tsp

salt
Instructions
Combine all of the ingredients in a bowl and stir until smooth and uniform. Store in the refrigerator until ready to use.
Nutrition Facts
Healthy Big Mac Sauce
Amount Per Serving (2 Tablespoons (approximately))
Calories 22
Calories from Fat 9
% Daily Value*
Fat 1g2%
Cholesterol 1mg0%
Sodium 209mg9%
Potassium 25mg1%
Carbohydrates 4g1%
Protein 1g2%
Vitamin A 105IU2%
Vitamin C 1mg1%
Calcium 13mg1%
Iron 1mg6%
* Percent Daily Values are based on a 2000 calorie diet.