Triple Berry Coconut Chia Pudding Parfaits for #SundaySupper
It's Memorial Day Weekend, the kickoff to summer and the beginning of many patriotic holidays, so #SundaySupper is here to celebrate with the colors of Old Glory and a Red, White, and Blue menu. For a light and healthy dessert, or even a holiday breakfast, layer up seasonal strawberries, blueberries, and raspberries in these Triple Berry Coconut Chia Pudding Parfaits.
Triple Berry Coconut Chia Pudding Parfaits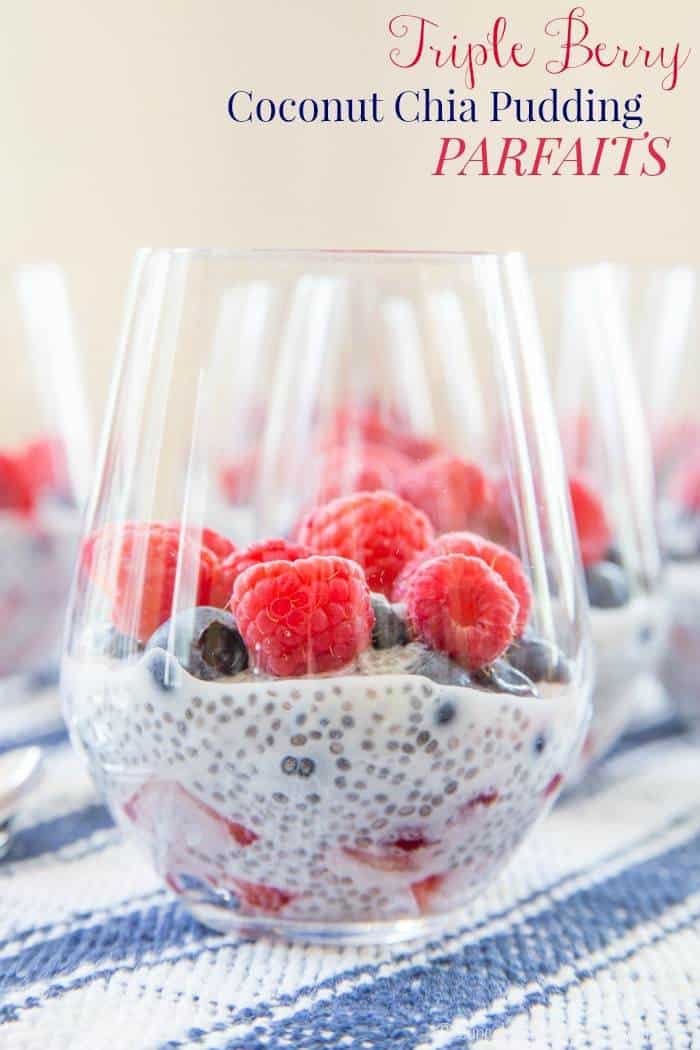 Summer unofficially kicks off this weekend and I already feel like it's going to be over in a flash. Between now and the end of August, I'm traveling to Portland, Oregon for a conference I am attending, Orlando for a conference I am speaking at, Portland, Maine for the 10K I'm running, and Orlando for a big Disney vacation with the family. Both boys are going to camp run at the local schools for two weeks, and The Bug has a week of karate camp so that I can stay home and attempt to potty train Little Dude. We have tickets to a Yankees-Orioles game, the closeout of the tee ball season, plans to spend a few weeks at my mom's so that we can hit the beach, and mom will be staying with us for a week, during which we hope to go to the National Zoo, among other things, capped off with meeting up with my stepfather in Annapolis for the day so that he can bring her home. And this doesn't even take into account the fact that I hope to take advantage of finally having a community pool to swim in, and tons of great parks and hiking trails and places to go fishing in the area. Geez, just typing that makes me feel like summer is practically over before it even begins!
There's something about this summer that makes me want to do everything and just soak it all in. That's kind of code for if you don't see me buzzing around social media or maybe recycling some old posts with new photos, or maybe taking the route of writing posts along the lines of "I made this recipe and it was yummy. You should make it too.", it's because I'm having a blast with my boys. In fact, I'm writing this way too late on Saturday night because I had an uber-busy week (nothing new there), and since we arrived at my mom's on Thursday, we've been doing so many fun things – beach, pizza, fro yo, outdoor festival, park. Plus this evening, when I wanted to sit down and get my post done, I was summoned to Jedi training and relay races in the yard. I mean, how can a mom resist?!
But a good chunk of last summer ended up being a bust – we got the news about The Hubby's job and went into "Design to Sell" mode, and my poor boys got the short end of the stick. Then with The Bug starting Kindergarten in the fall, I feel like we won't be able to just pick up and go and do whatever like we are used to. So this summer is all about having the most fun ever!
And of course in the midst of having the most fun ever, we have to eat the yummiest food ever…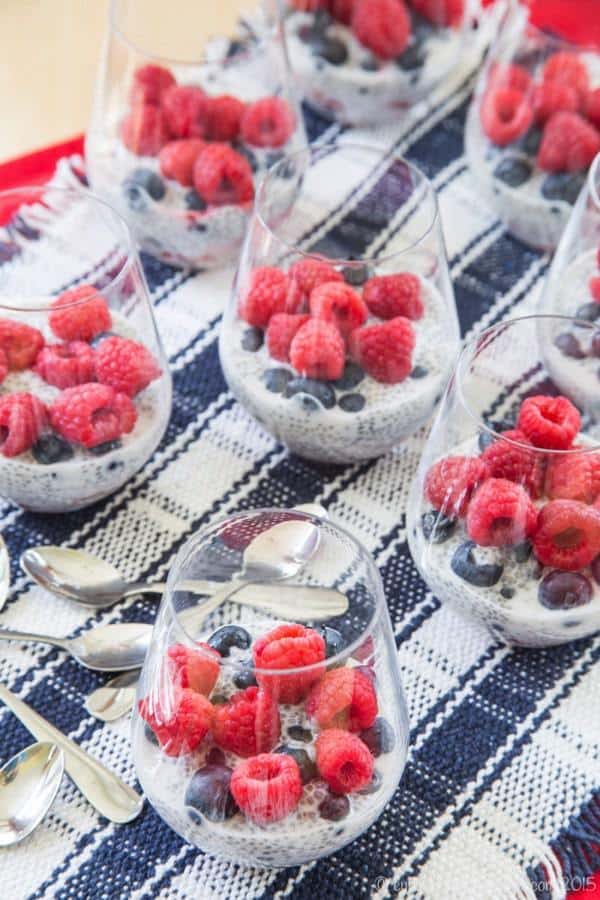 Triple Berry Coconut Chia Pudding Parfaits are so good for you, but most importantly, they are absolutely delicious. When I made coconut chia cream a few weeks ago for the tropical fruit salad, The Hubby said I had to make it again for other recipes. If the man says that about chia seeds, I have to listen. But this time I paired it with the best berries of the season – which coincidentally make this parfait perfectly patriotic. Juicy, sweet berries, rich and creamy coconutty goodness, all layered in a glass – the epitome of summer!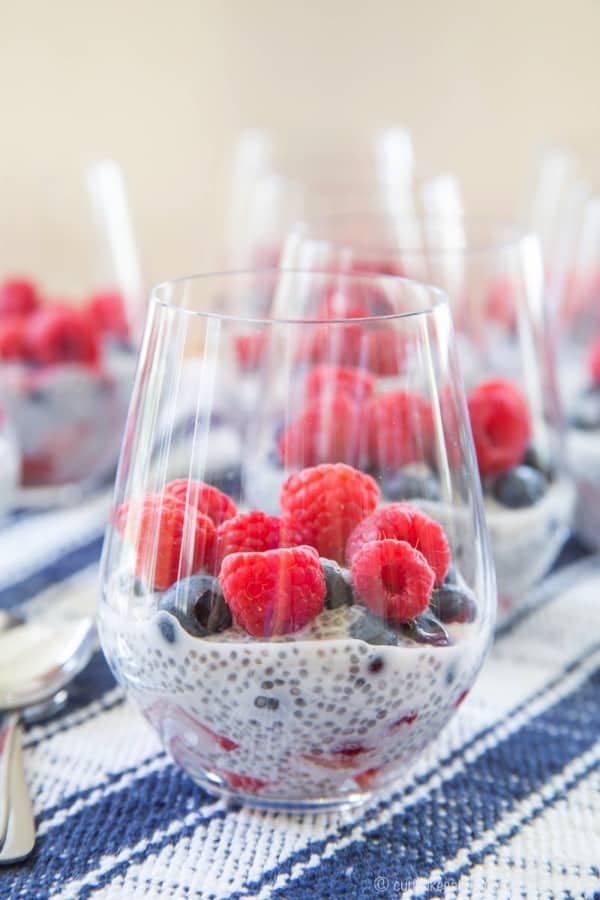 We had a couple of The Hubby's coworker over for dinner, and kids and adults alike devoured these parfaits. My boys were thrilled that there were a couple left so that they could have them for breakfast the next morning. The Bug might have declared it the best ever! And while I love individual servings, there's no reason you couldn't just toss this all in a bowl for a picnic. And you can even throw these together if you were invited to a party later today or tomorrow – they take no time at all!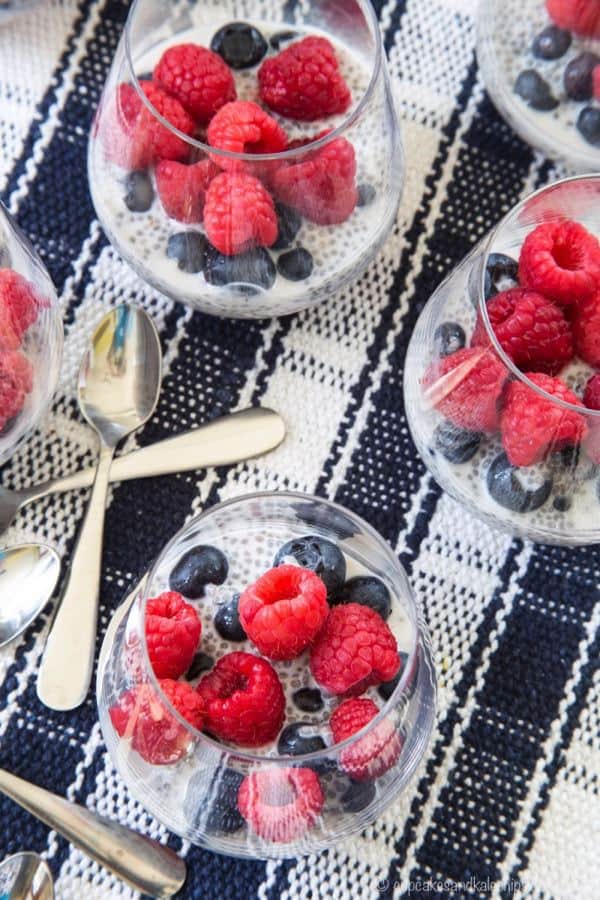 Join the #SundaySupper conversation on twitter on Sunday! We tweet throughout the day and share recipes from all over the world. Our weekly chat starts at 7:00 pm ET. Follow the #SundaySupper hashtag and remember to include it in your tweets to join in the chat.
To get more great Sunday Supper Recipes, visit our website or check out our Pinterest board.
Would you like to join the Sunday Supper Movement? It's easy. You can sign up by clicking here: Sunday Supper Movement.
Then check out all of today's red, white, and blue recipes at the bottom of this post!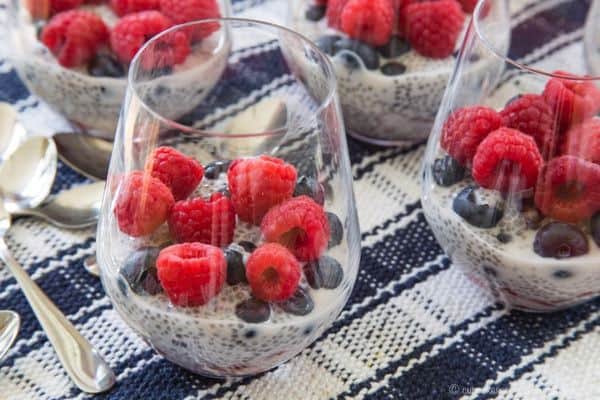 What big plans do you have for the summer?
Get Cupcakes & Kale Chips delivered to your Inbox! Every Friday you'll see all of the Yummy Eats & Tasty Sweets from the week. Sign up HERE.
Triple Berry Coconut Chia Pudding Parfaits
A light and healthy dessert, or even a holiday breakfast, with layers of fresh berries and a coconutty chia seed cream.
Ingredients
One can light coconut milk
1 Tablespoon powdered sugar, honey, or maple syrup
1 teaspoon vanilla
1/4 cup chia seeds
2 cups sliced strawberries
2 cups blueberries
2 cups raspberries
Directions
In a small bowl, stir together the coconut milk, powdered sugar or honey, vanilla, and chia seeds, and set aside in the refrigerator for at least a half hour (you can do this the night before, if you like).
Divide the strawberries between eight glasses or bowls. Top with a couple of tablespoons of the chia pudding.
Divide the blueberries between eight glasses or bowls. Divide the remaining coconut chia pudding between the eight dishes.
Top each with several raspberries, dividing equally between the dishes.
Store in the refrigerator until ready to serve. Can be prepared the night before.
Loading nutrition data...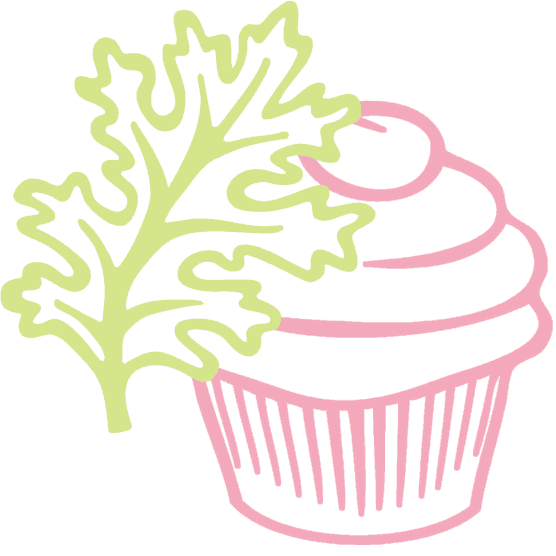 LOVE THIS RECIPE?
Give it a 5 STAR rating and share your photos on Instagram with the hashtag #CKCrecipes!
Here are some more patriotic recipes…
And the rest of the #SundaySupper menu…
Food Using One Color
Red Food
White Food
Blue Food
Food Using Two Colors
Red and White Food
Blue and White Food
Red, White and Blue Food
5 Tips for Potlucks by Sunday Supper Movement