This post may contain affiliate links. Read my disclosure policy.
Syrnyk is a family recipe that makes an appearance every Easter in my family. It is a Ukrainian sweet cheese that served as either a side to your ham or a light dessert, and similar to a crustless cheesecake. This Eastern European Easter recipe is simple, creamy, sweet, and made with only four basic ingredients. Invite some Slovak traditions into your home this year.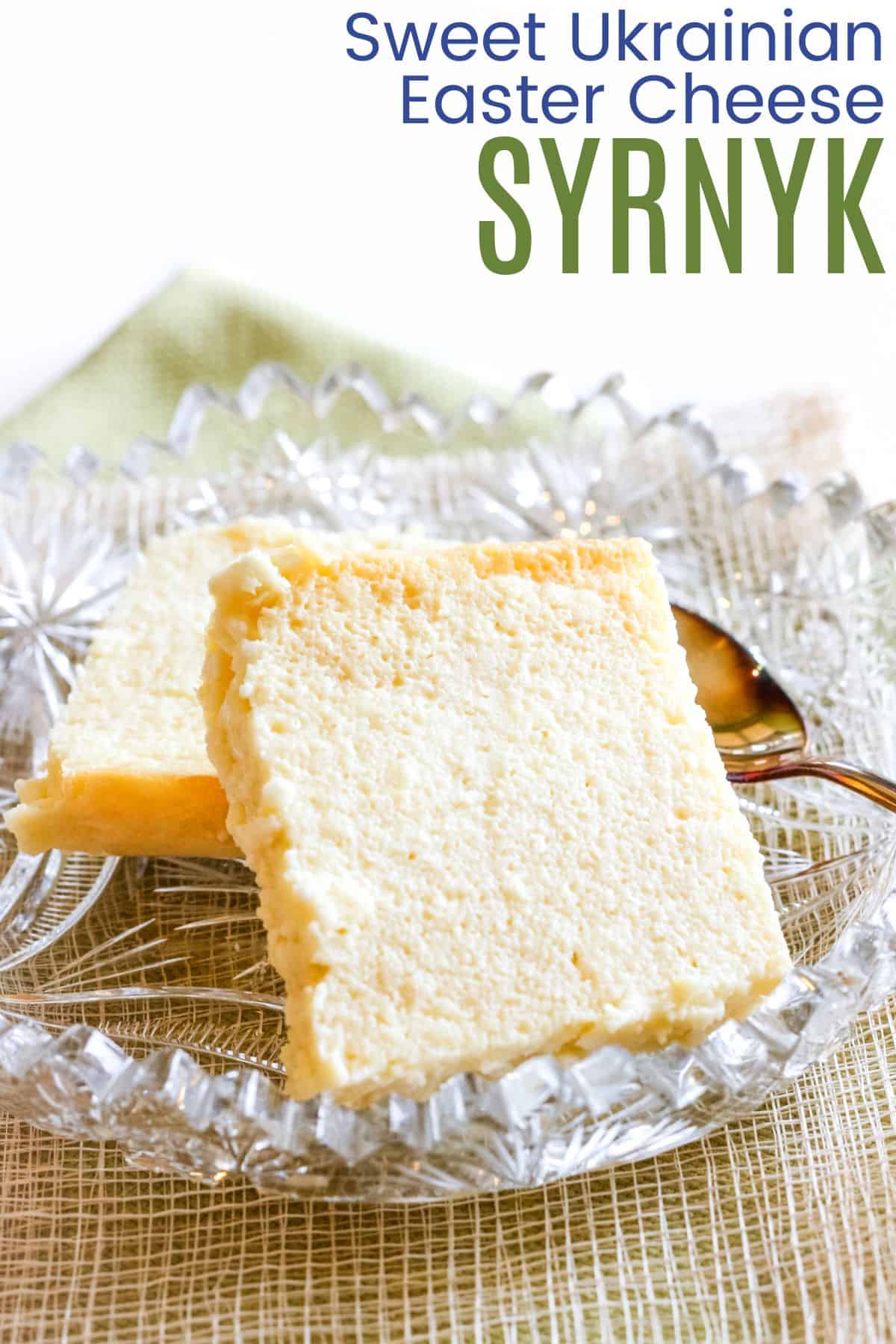 I've never been one for writing in a diary or journal. Sure, like most adolescent girls I at least made an attempt so that I would have a place to pine away and share my stories of unrequited love and teenage angst. Granted most of my angst came from being in middle school with a sister who was an annoying preschooler, but whatever. I was a geek, too busy studying and doing my homework to have a stress-ridden social life.
Even now, I never really took to filling out baby books for my little guys. Honestly, I never even really liked writing until I started blogging. I'm not sure how many people actually read what I write, or if they just go straight to the photos and recipe, but it has become a place for me to chronicle some of the events, emotions, and even everyday nonsense in my life. So while I enjoy sharing these stories with anyone who cares to read, I mainly do it for me. This is my diary, only I let anyone ready it.
The same thing happens with the recipes. Obviously I make things that we like to eat, but I am also thinking about things that all of you would like to eat. But sometimes I need to use the blog to record recipes for posterity. For my and my family and my children. So that we aren't chasing around scraps of paper and texting photos of aforementioned scraps to each other. Yep, that happens. Happened with last year's Paska, my family's Ukranian Easter bread. Happened here.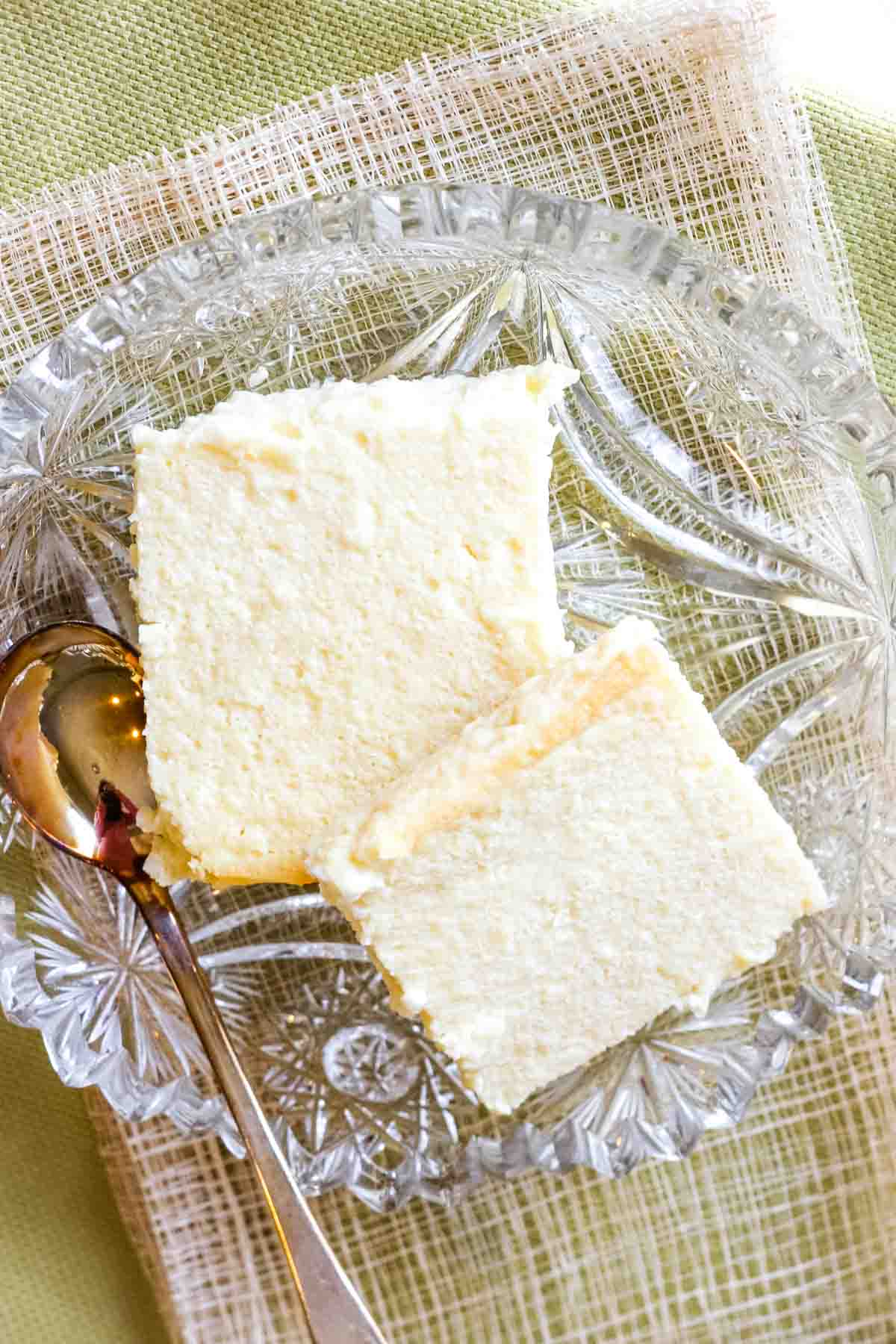 Syrnyk – Sweet Ukrainian Easter Cheese
This is Syrnyk (I honestly didn't know the name until I looked it up this week). It is a sweet cheese made from cottage cheese. It likely was originally made from farmer's cheese, like I use in my pot cheese pierogies, but I think cottage cheese is the "Americanized" version. So this is how it is made in my family, and this is the recipe I am going to share. It is quite sweet, and while often eaten as a side dish with Easter ham and kielbasa and Hrudka (another Eastern European Easter cheese), it also make a nice light dessert. The Eastern European version of the cheese course, if you will.
When we all lived here in New Jersey, while my mom was making the Paska, my Aunt Liz was making the cheeses. After she moved to Kentucky, she continued to make it, but since it doesn't ship well, my Aunt Eugenia got the recipe from her and took on the duties. Since we are spending Easter at my mom's this year in Delaware with neither of my aunts around, I've got the job.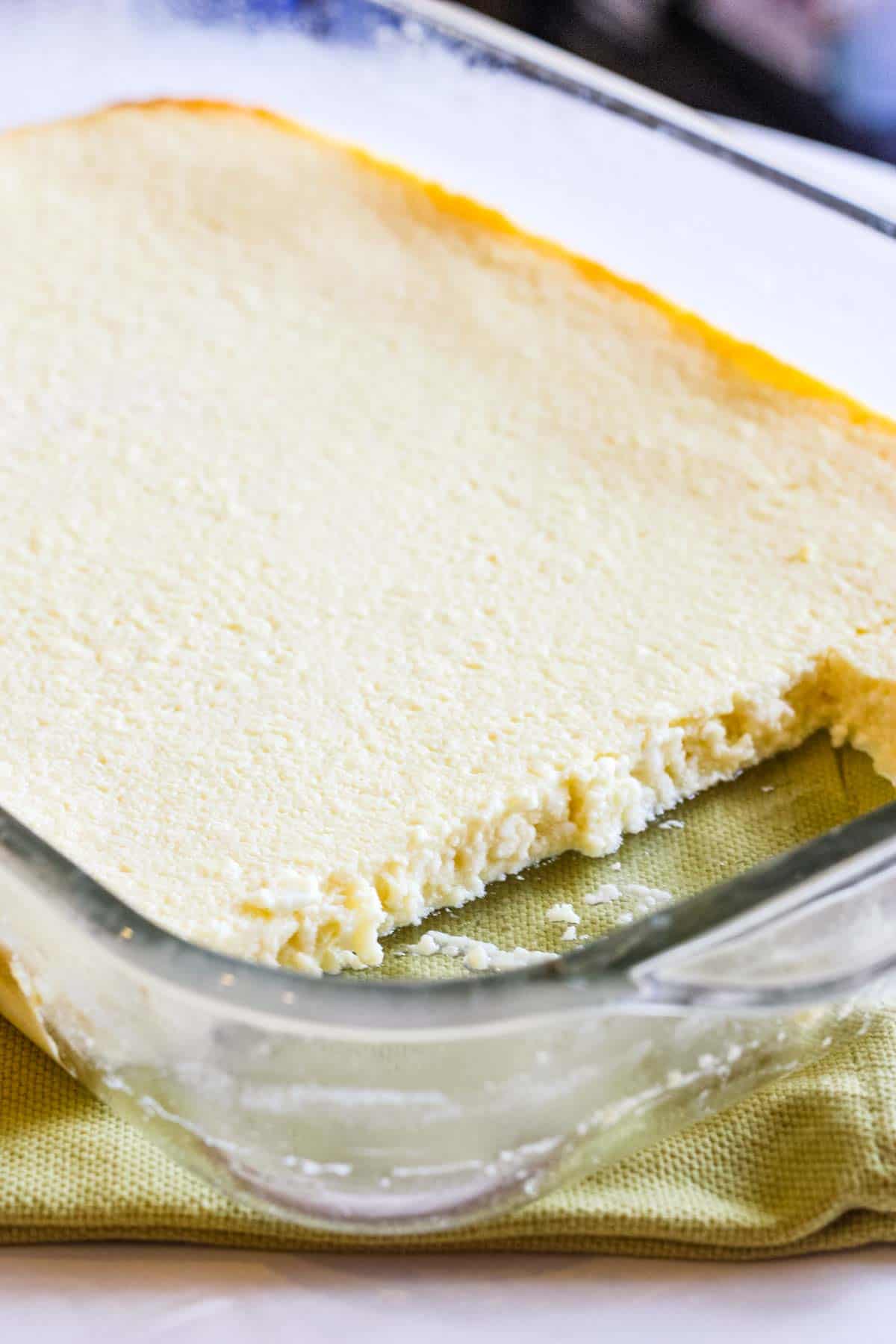 OK, I have to be honest with you – other than a couple teensy pieces that fell off as I took out a few pieces for photos then put them back in the pan, I didn't actually try this batch before I wrote this post. I don't know. It's just a thing. I can't eat it until Easter Sunday. But it looks just right, lightly browned on the edges and the little curds of cottage cheese that remain after beating the batter. And those little pieces were sweet and vanilla-y. By the time you are reading this, I'll likely have had a piece or two, along with my family, and I can assure you that we are all enjoying it.
I hope you do too. Whether you are Ukrainian or not, this is a tasty recipe and would be a unique addition to a cheese platter or dessert table.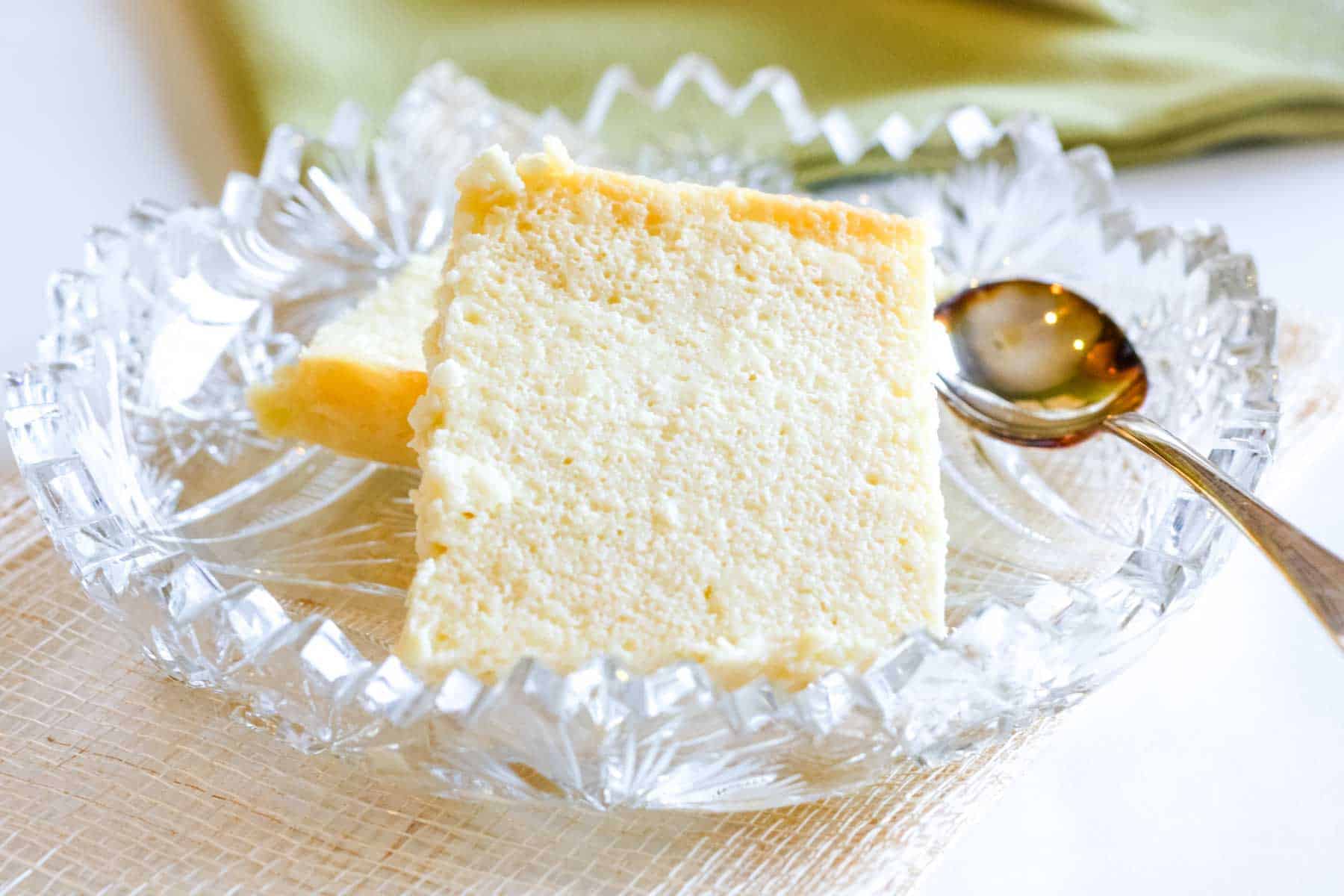 Here are some other side dishes that would be perfect for Easter or any spring occasion…
And some more Spring desserts…
Syrnyk – Ukrainian Sweet Cheese for Easter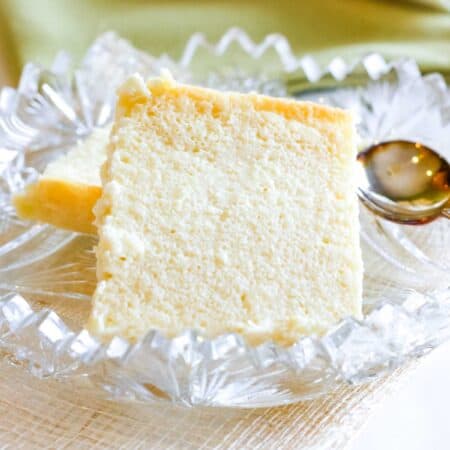 Syrnyk - Sweet Ukrainian Easter Cheese
My family recipe for Syrnyk, a Ukranian sweet cheese, similar to a cheesecake, that we enjoy on Easter as a side dish or light dessert.
Ingredients
2

pounds

cottage cheese

1

cup

granulated sugar

4

eggs

1

tsp

vanilla
Instructions
Preheat oven to 350°F and grease a 13 x 9 inch pan.

Combine all of the ingredients in a large bowl and beat with a hand mixer on medium-high speed until light and fluffy.

Pour into the pan and bake for 50-60 minutes, or until lightly browned on the edges and nearly set (it will still jiggle slightly in the center).

Cool to room temperature, then chill in the refrigerator before serving.
Nutrition Facts
Syrnyk - Sweet Ukrainian Easter Cheese
Amount Per Serving
Calories 70
Calories from Fat 9
% Daily Value*
Fat 1g2%
Cholesterol 29mg10%
Sodium 164mg7%
Potassium 43mg1%
Carbohydrates 9g3%
Protein 6g12%
Vitamin A 55IU1%
Calcium 27mg3%
Iron 1mg6%
* Percent Daily Values are based on a 2000 calorie diet.
Categories:
Enjoy!